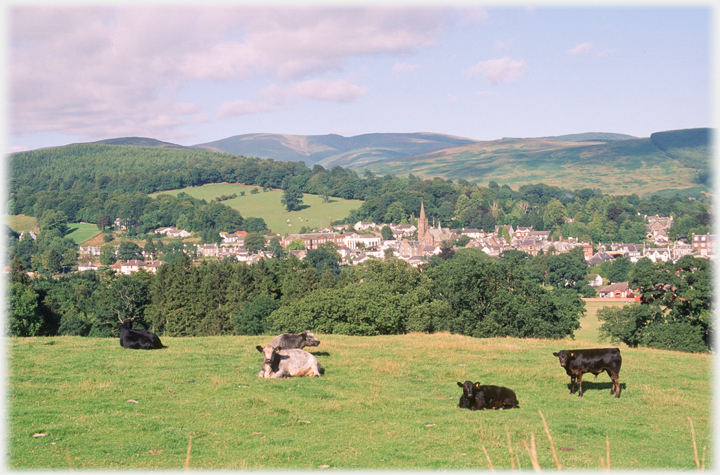 Moffat sits just beside Gallowhill, still covered in woods in this picture, beyond, on the horizon is the Hartfell range of hills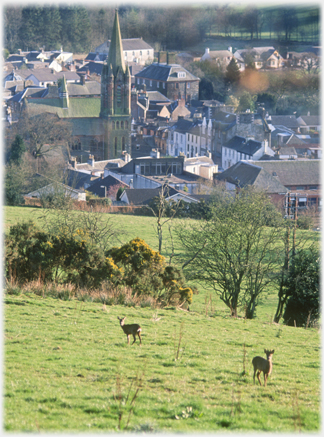 A view of St Mary's Church in Spring with deer; and to the right in Winter deer free
This page has images which view Moffat from the surrounding area showing how it sits at the foot of Gallowhill with a backdrop of the Hartfell range of hills to the north and east. There are also some pictures of the nearby countryside. These pictures supplement those on the pages about Moffat Water.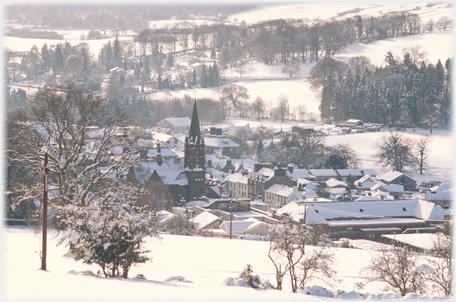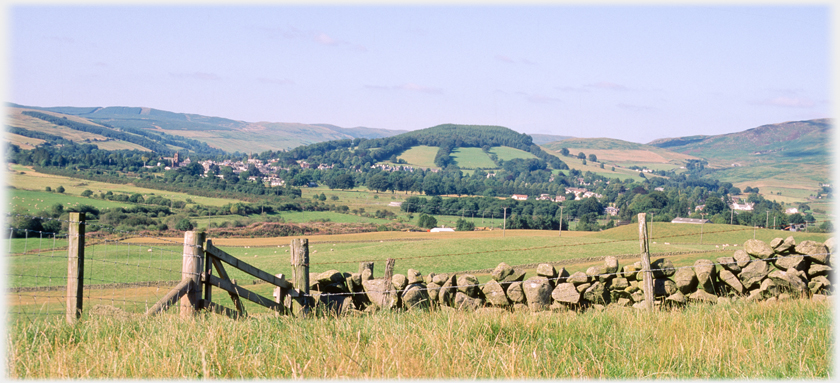 The view of Moffat from the south with Gallowhill at the centre - its strip-woods showing plainly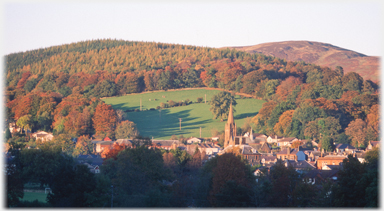 Evening light across Moffat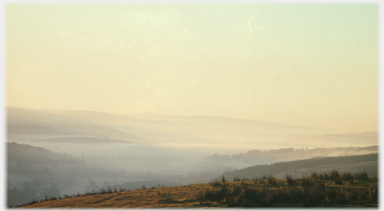 Dawn light across Moffat and its valley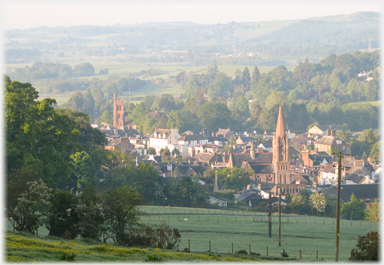 Morning light on two of Moffat's Churches: St Mary's (United Free to the right) and St Andrew's
(Church of Scotland to the left)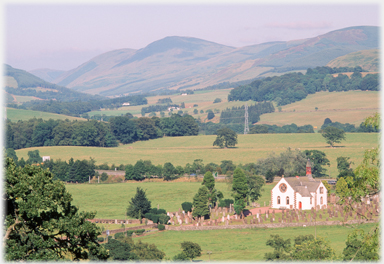 And the nearby Kirkpatrick Juxta Church of Scotland at Beattock, beyond the church are the hills of
Moffat Water.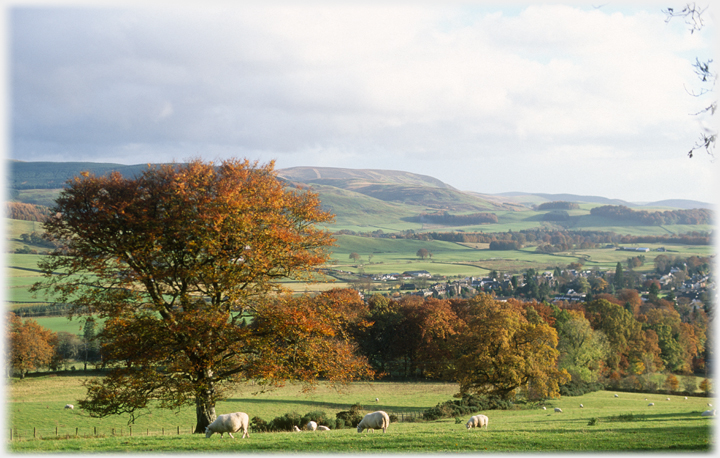 The view from Gallowhill across the east of Moffat towards Craigfell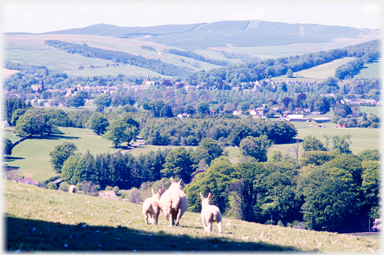 Moffat from the south-east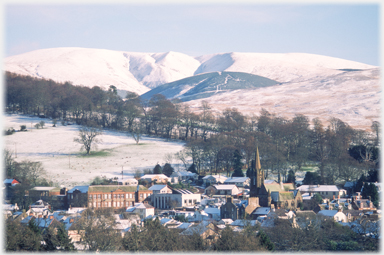 Swatte Fell pristine in winter above Moffat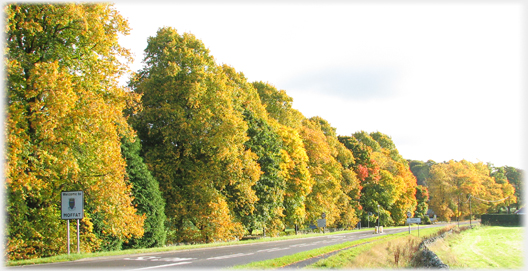 Autumn trees at the north entrance to Moffat...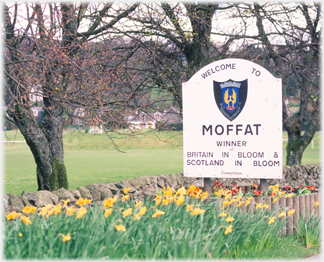 ...and Spring at the east entrance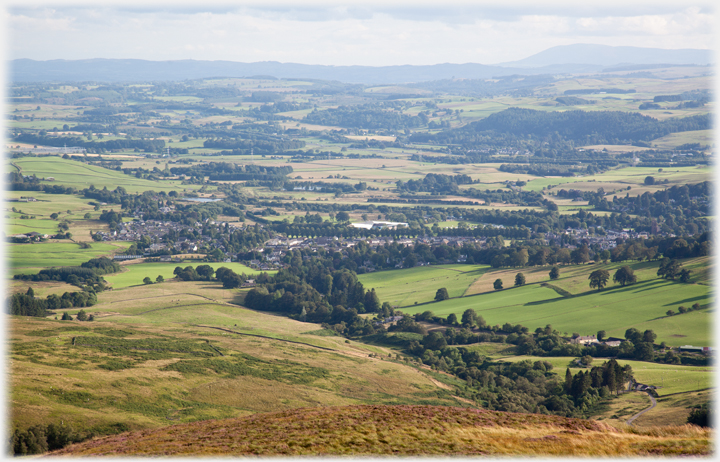 Looking down on Moffat from Well Hill, Criffel is in the background to the right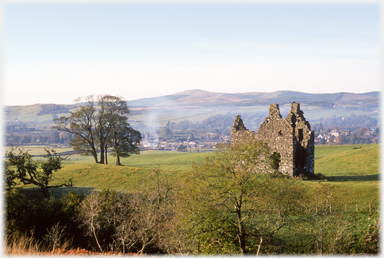 Frenchlands Tower was constructed in the sixteenth century, Moffat and Queensbury are beyond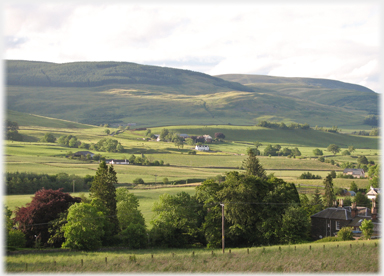 Craig Fell and the hills to the east of Moffat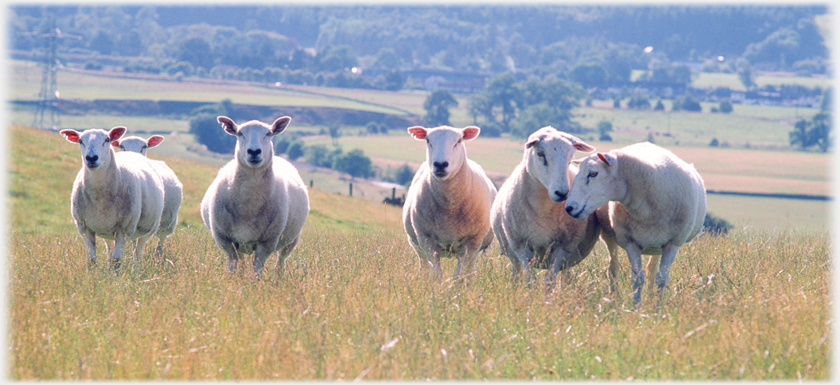 A word in your ear on Oakrigg - a last word going, as it must, to the sheep of Moffat
The next page leaves Moffat behind for the present, and takes you back to northern Vietnam, and to a comparable small town - Mèo Vạc - right up on the Chinese border.