A flower carpet being laid in the streets of La Orotava
for the annual Corpus Cristi festival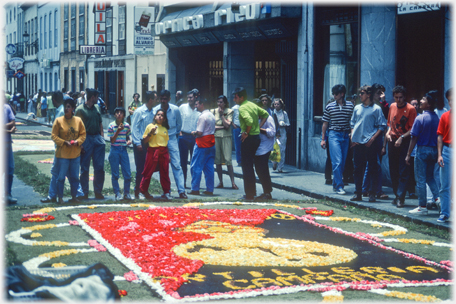 This festival is a great draw for tourists - although mostly these are Spanish visitors
The last page took you to the south of Tenerife with its perpetual sunshine and warm even temperatures. The north of the island is very different with an Atlantic climate of clouds and changing weather. This supports considerable vegetation across the hills, much of it in the form of laurel forests. Here the villages and small towns are Spanish and, although it is changing, keep much of their cultural character and charm.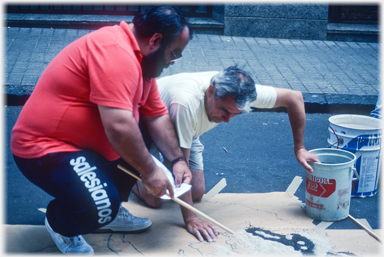 Two men working on the flower carpet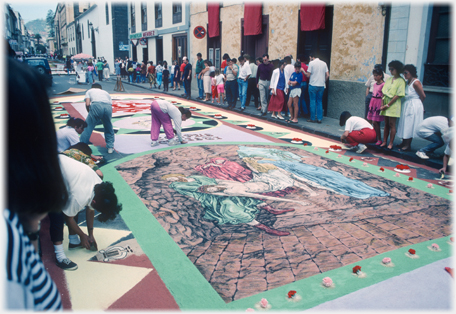 Pictures are laid out in chalk on the tarmac and then filled-in with flowers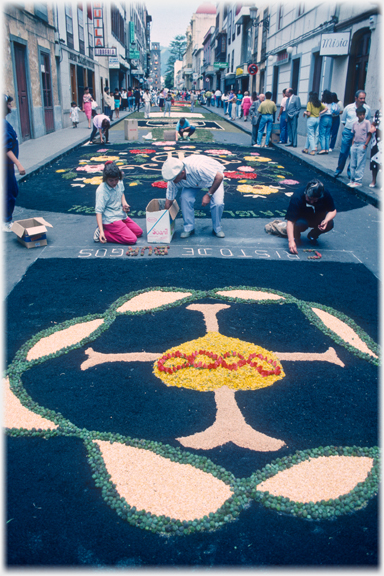 Families working together on the pictures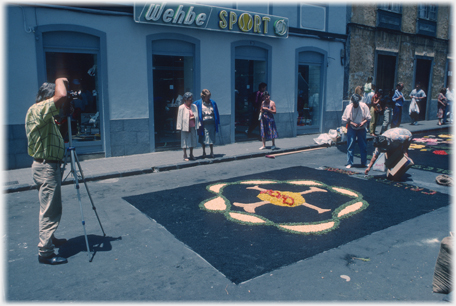 A photographer getting the shot shown to the right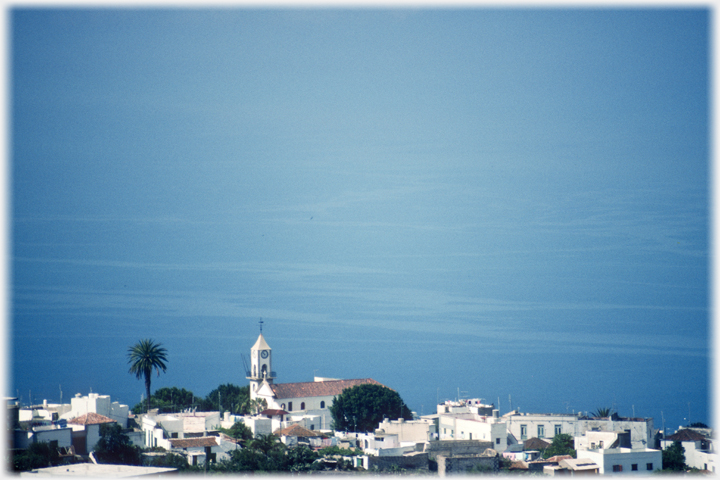 Village and sea, visited, but not destroyed by visitors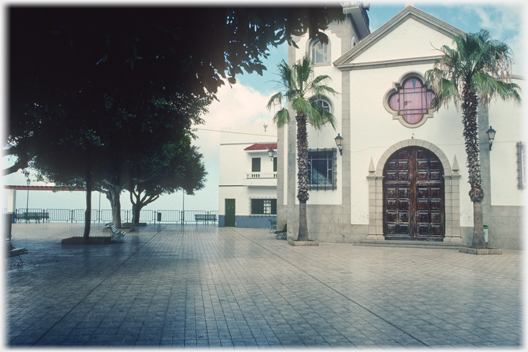 The village square with its church and beyond the sea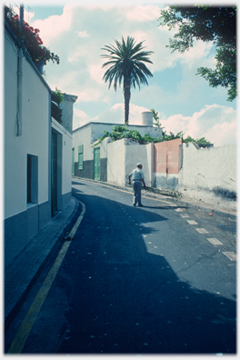 Quiet lanes with cooling breezes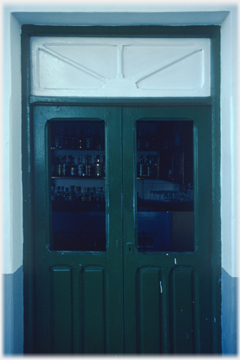 Doorway to... drinks, apothecary?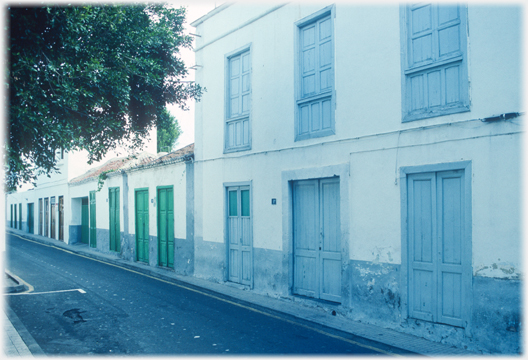 Siesta time for this street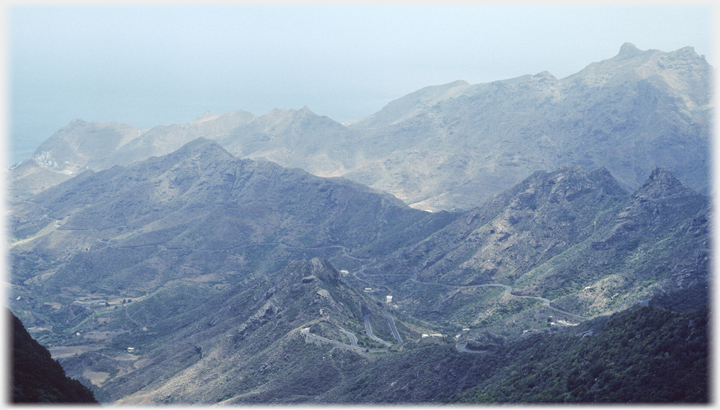 Hills and hairpin roads in the north of the island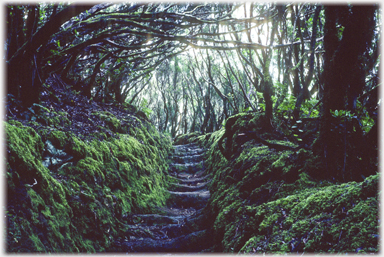 Moss covered path through a laurel forest...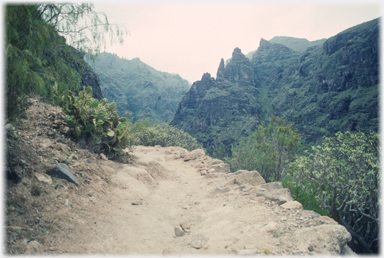 ...and a dust one with no protection from the sun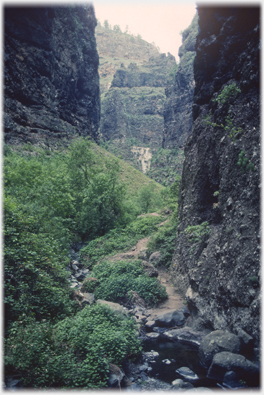 A path through a gorge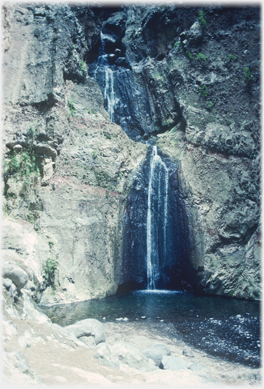 Waterfall and pool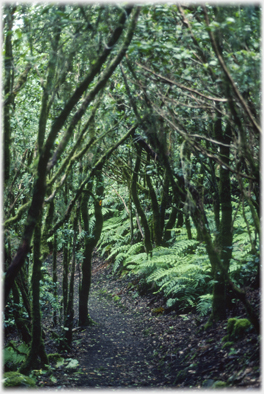 Wandering through the forests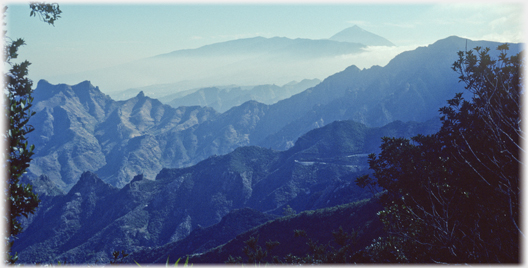 Looking across the northern hills towards Mount Teide on the horizon. Something in the colours and textures of a Rousseau painting maybe?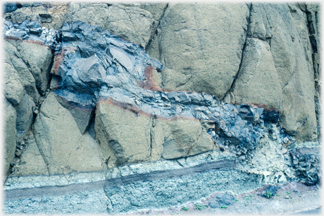 The geology of tenerife comes, like that of the Faroes and Iceland, from being a volcano in the middle of the Atlantic. Here the squirts of lava can be seen forcing their way through cracks in older rocks.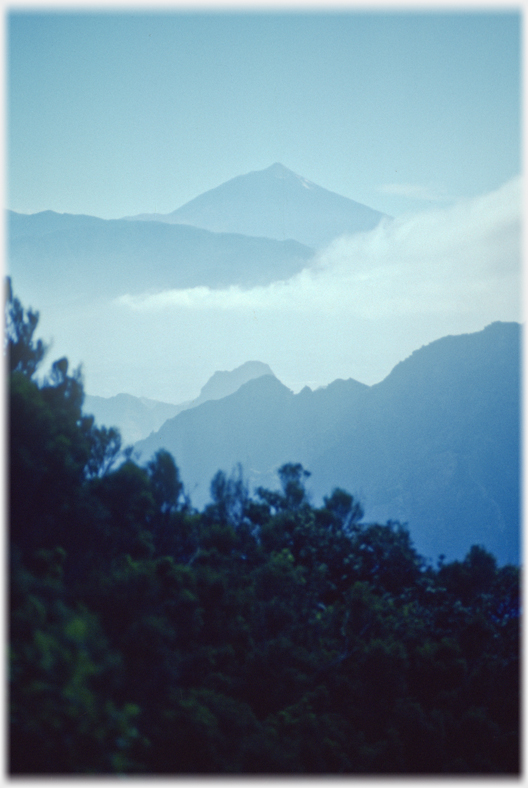 Mount Teide beckoning above the clouds
The next page accepts that invitation from the mountain and takes you up it, all 12,198 feet of it, a breath-taking place in both senses.