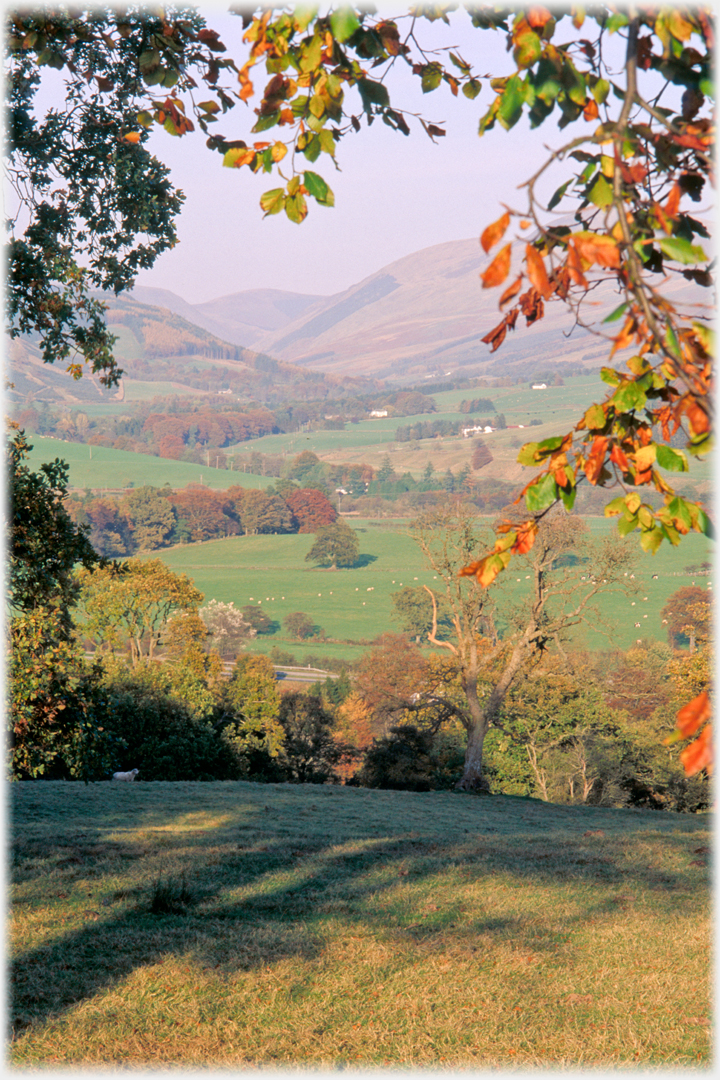 The view looking up towards Moffat Water from Red Brae above Beattock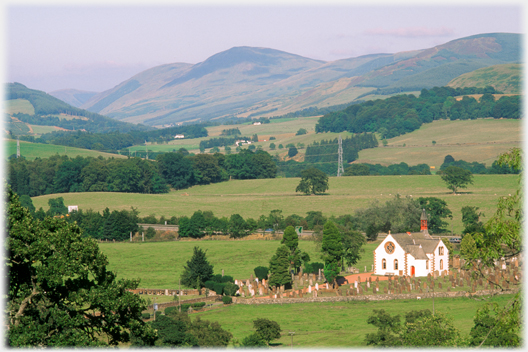 Also from above Beattock, but with Kirkpatrick Juxta Kirk as foreground
The last page showed pictures of Moffat Water in its upper reaches, this page has views of the valley near its foot; near to the town of Moffat and village of Beattock where, at 'Threewater Foot', it joins the River Annan and Evan Water, flowing on as Annan Water.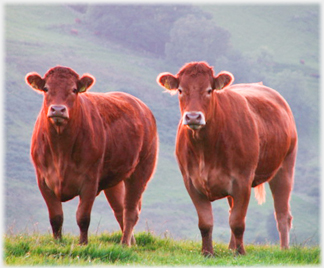 Bullocks near the valley entrance joining in the riot of colour that autumn brings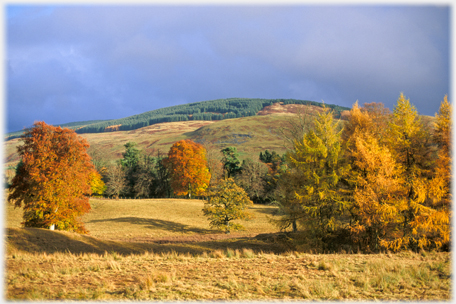 The grounds of Drumcrieff House, which stands at the entrance to Moffat Water, with autumn in full swing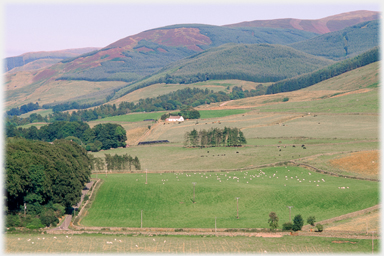 Craigbeck Cottage (seen in the last picture on the previous page) with Crofthead Hill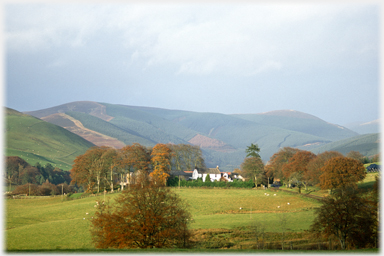 The other side of the Moffat Water fells and Crofthead, seen from Kirkhill Farm in Wamphrey Glen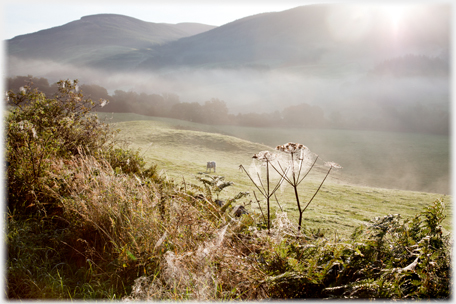 Just before Craigieburn, the road that leaves Moffat passes Wait Hill. Here on a September morning the light of the rising sun catches the dew and mist...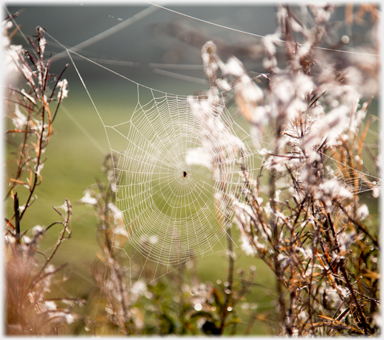 ...and the web of a spider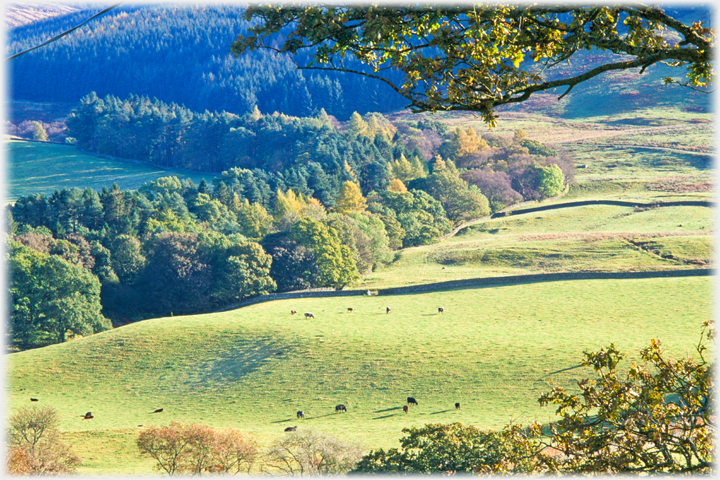 The field, on the Southern Upland Way,

next to Cornal Tower
- the remains of which are in the woods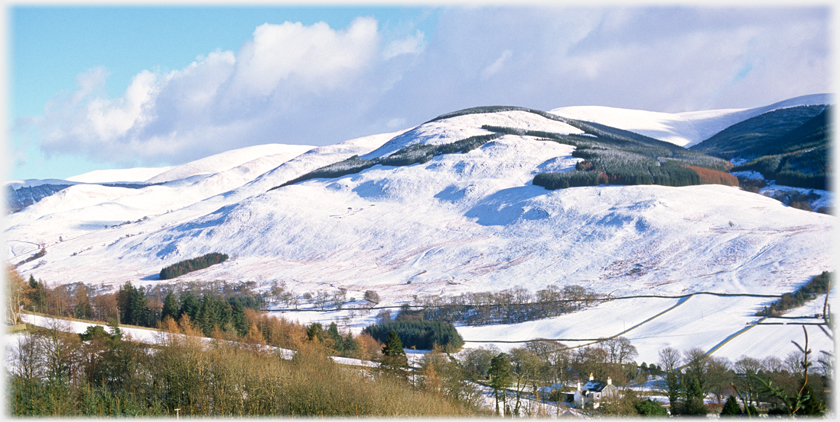 The hills at the foot of Moffat Water with Crofthead Hill as centrepiece and Craigieburn Farm in the foreground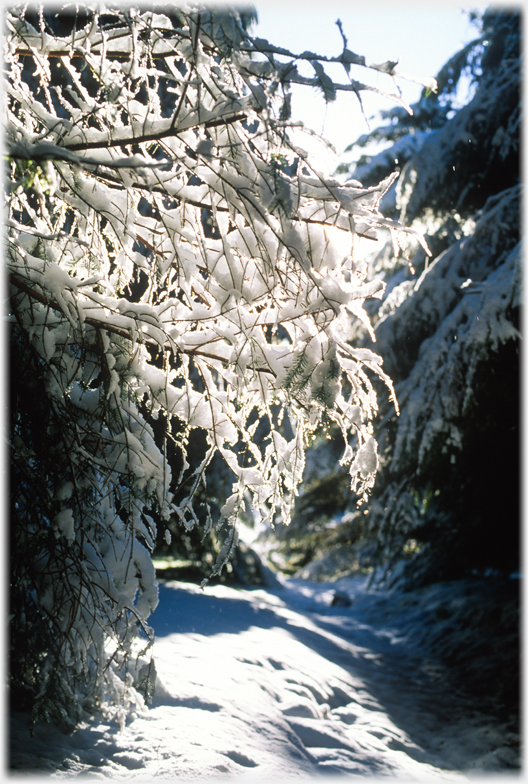 In Craigieburn Woods snow and ice decorate

the branches of a larch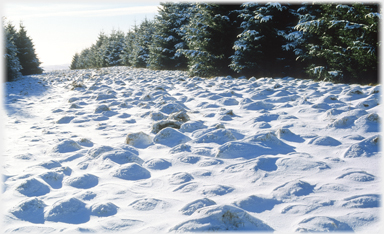 A hummocked route between the lines of Sitka spruce in Craigieburn Woods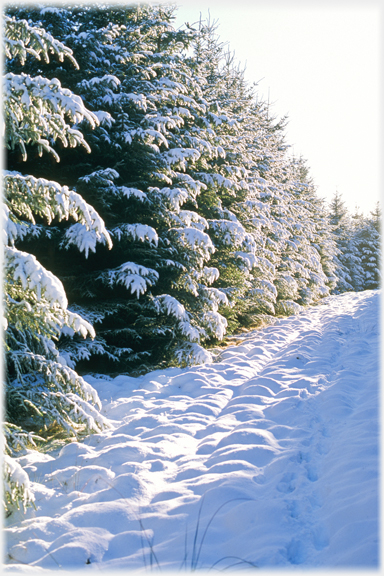 Sitka spruce covered in snow and their monotony changed to something aesthetically acceptable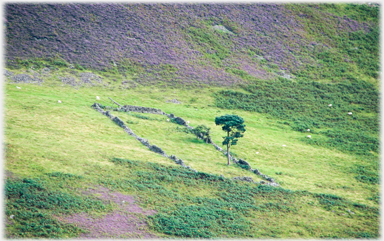 The lone pine seen in the final photograph of the page surrounded by heather in late August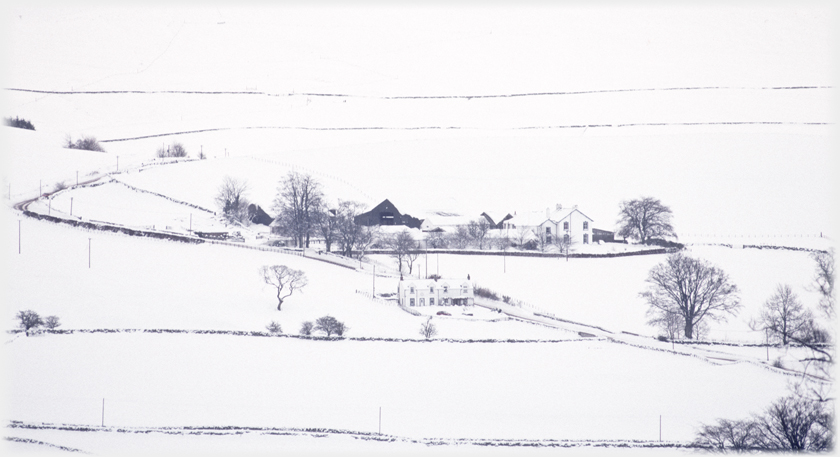 Snow turning Hunterheck Farm and Cottages to a pencil sketch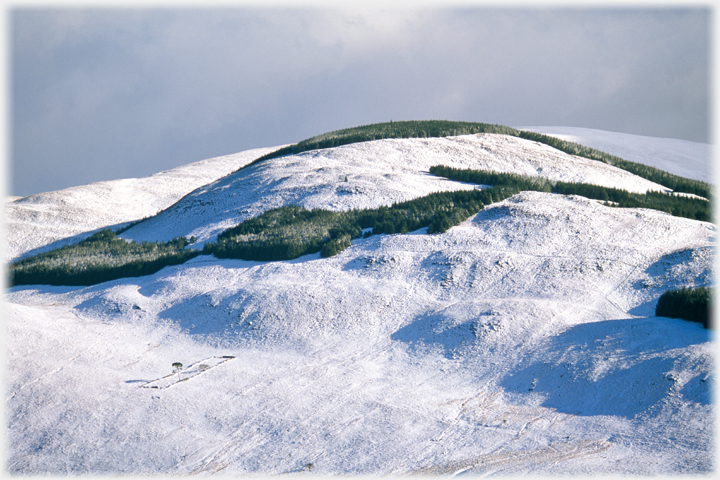 A snow covered Crofhead Hill
The next page takes you to the banks of a very different river, the Liffey in Dublin, and the walk between the two main stations in that city.