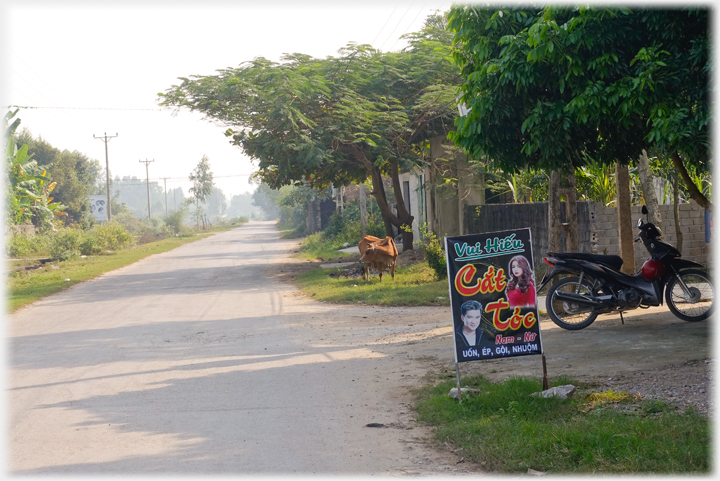 The three kilometre road from Tĩnh Gia to the beach is generally peaceful; wandering cows, passing motorbikes and signs, such as this for hairdressers, are the main distractions
Tĩnh Gia (roughly Ting Za) is a plain town in Thanh Hóa Province, northern Vietnam. It exists to serve the main road along which it stretches.
It does have one great merit - it is only three kilometres from the sea which provides it with a rich diet of fish and the corresponding human activity.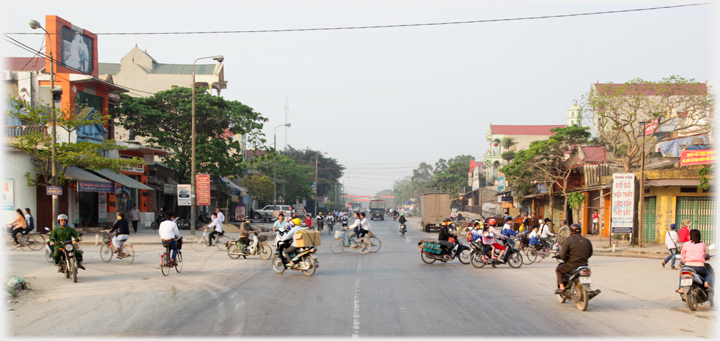 In contrast this road through Tĩnh Gia is the 'A1' of Vietnam, however, it is just as prone to the normal idiosyncrasies of Vietnamese traffic as any minor road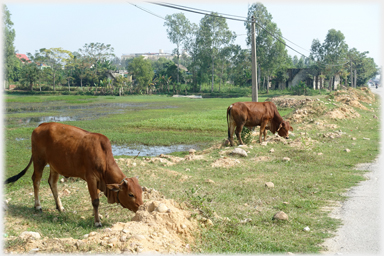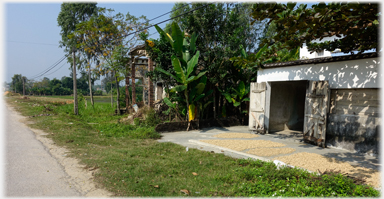 While it is never more than a few hundred metres between houses the bucolic nature of the area dominates the length of the sea road. Cows graze, manioc is dried (above), sugar cane ripens and bananas flourish (down the page - left), for here we are firmly in the tropics, some 19 degrees north of the equator.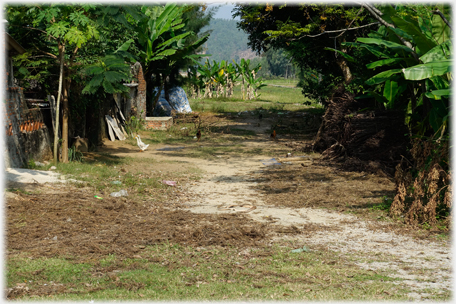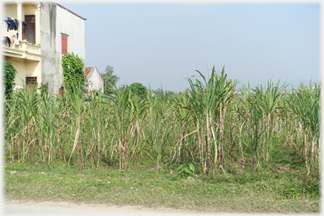 Sugar cane ready for cutting
Although there is a reasonable network of lanes between roads, such as the subject of this page, most houses and fields in the country are reached by unsurfaced paths.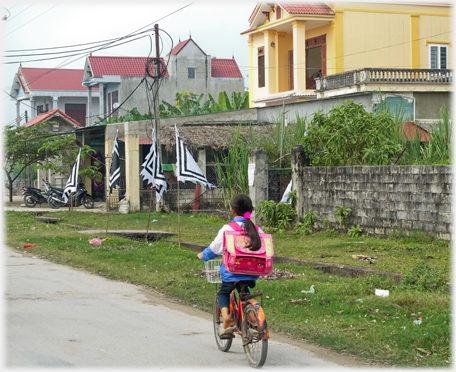 Black and white flags show a house with a recent death,
below graves in a field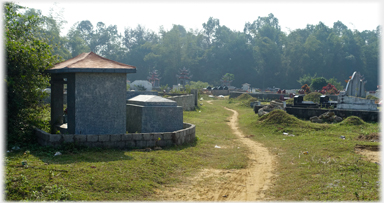 The dead and the living keep close company in Vietnam. Whether it be cemeteries like the one above sitting beside the Beach Road, or individual family tombs in the fields as in the picture to the right, the ancestors are near in body, and welcome in soul.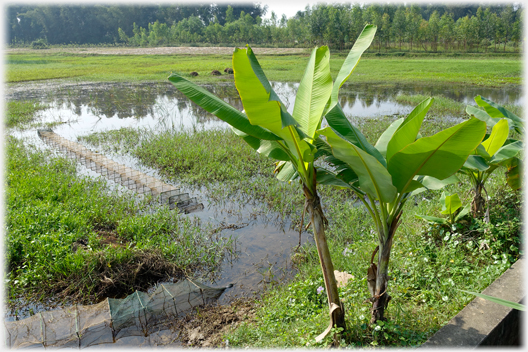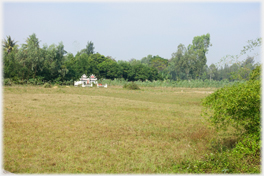 The soil of the lower lying areas of Vietnam is very rich, this coupled with regular inundation and average temperatures in the mid 20s gives perfect growing conditions for many plants, most notably rice. Where water is more persistent, such as in the fields to the left, fish cages are used among the water vegetables.
The whole area is only just above sea level, so the rivers, looking benevolent in the dry winter season within their banks, are actually a source of continual problems to the farmers. The heavy summer rains coupled with high tides can swiftly inundate these low lying lands and the prospect of rising sea levels is critical to much of the most fertile ground in Vietnam.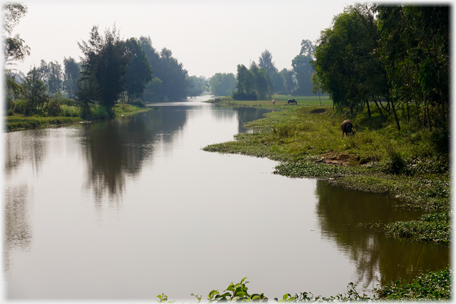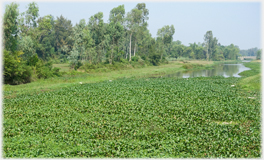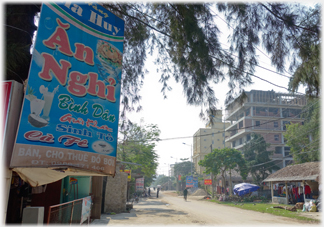 Ha Huy's establishment offers 'Ăn' and 'Nghỉ' - food and rest
The road finishes at this line of hotels and eating places. The pictures look to the left and to the right; the high rise hotels are on the inland side of the road, while the cafes and rest houses lead directly onto the beach.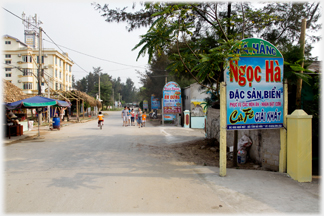 Sea specialties are on offer here from the Ngọc Hà restaurant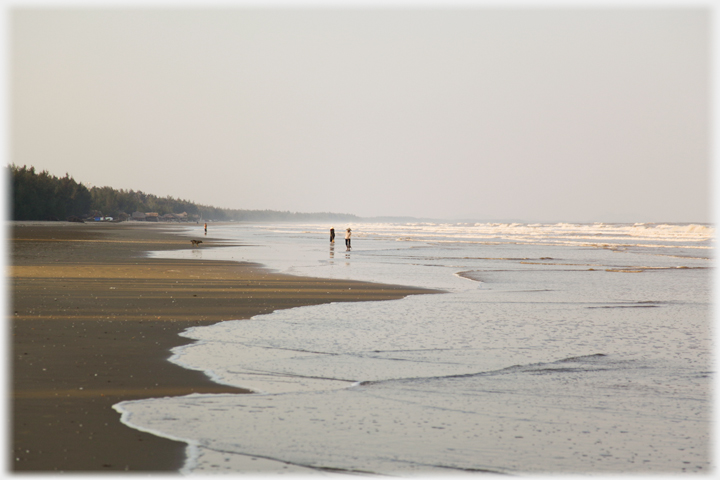 The Beach at Tĩnh Gia is straight, flat, lined with palm trees and invariably gently busy with various ways of finding sea food - here the women are digging for cockles
The next page shows you more of the beach that you have arrived at.