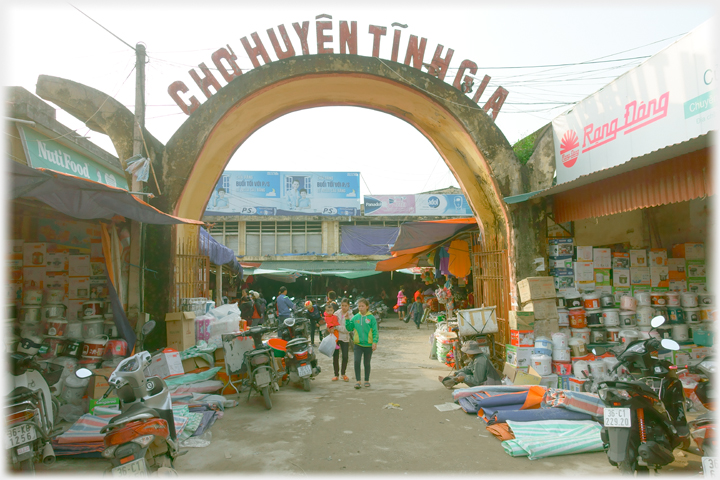 The main entrance to the Tĩnh Gia District Market. Here at the front entrance is the traditional arch, with the name of the town, and access to the main building
Like all small towns in Vietnam, Tĩnh Gia has a very large market which caters fully for the needs of the local population. At least that has been the tradition. But westernisation is rapid here, and the traditional markets, although currently still thriving, are unlikely to survive the onslaught of the supermarkets in the next decade, any more than they did in the west.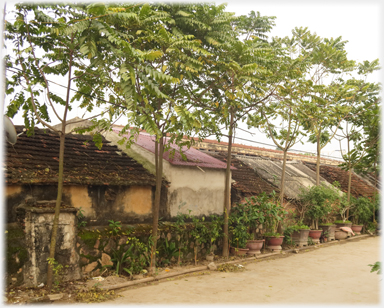 The main market roof is just visible over the kiosk backs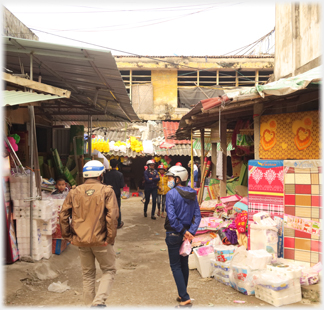 A side entrance - ahead the peeling main building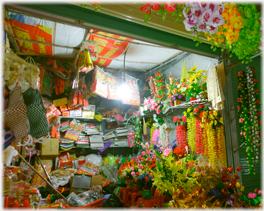 Calendars, flowers and offering items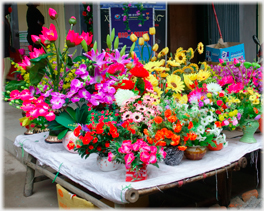 Plastic flowers by an entrance
The walkway leading to the front of the building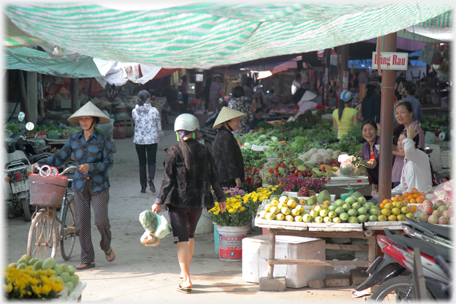 Fruit stalls near the main entrance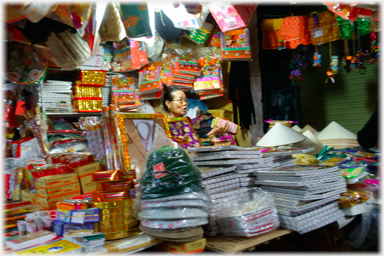 Stall owners seem to be swamped by their wares...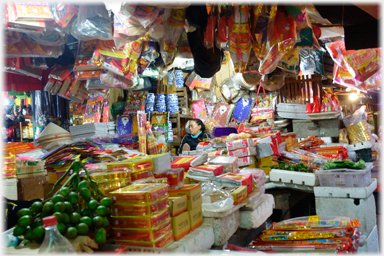 ...a diminution enhanced by the low light inside the market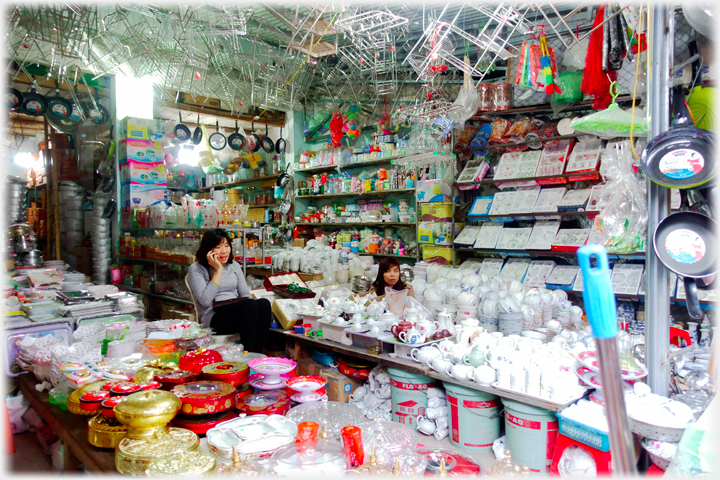 Here everything for the kitchen.
Stalls are still arranged together according to their wares: kitchen items, shoes, fish, stationary.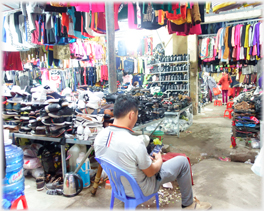 ...then the shoes...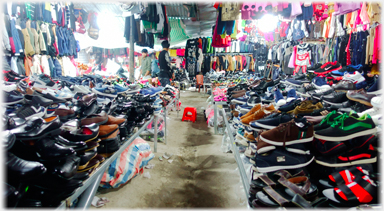 ...aisles lined with shoes...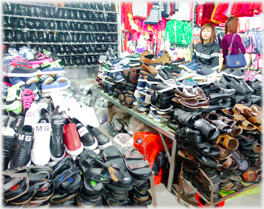 ...and yet more shoes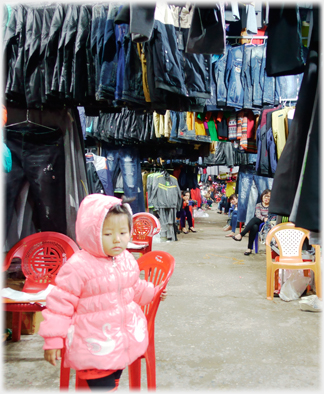 Jackets, trousers some off the peg...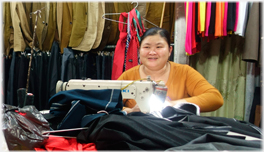 ...others made to measure
The clothes, shoes and tailors occupy the central hall, and arranged around this building is a double line of Kiosks which supply household goods. Beyond these substatial buildings the other half of the market is all about food - that is for the following page.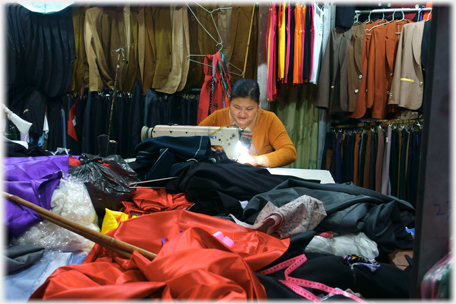 Seamstress in among clothes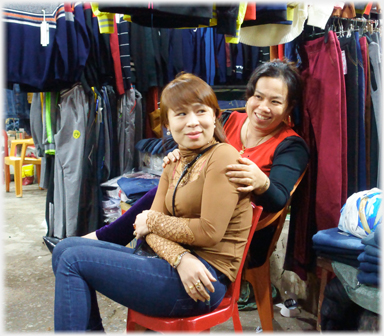 Stall life is boring and interaction with other workers and customers is vital to make the day pass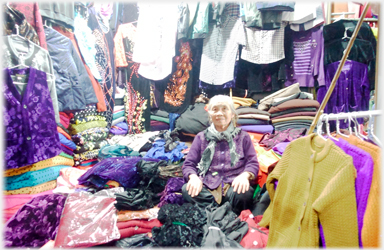 'When I am old I will wear purple'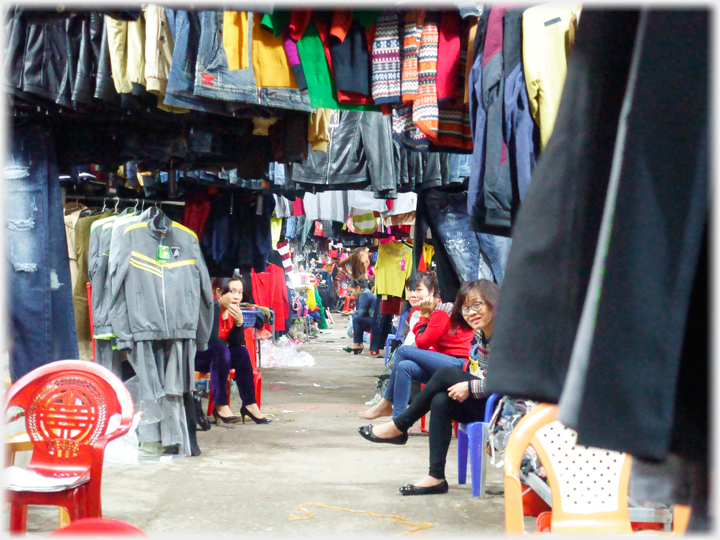 The pressure on space along the central aisle of the main building means that the clothes on display force adults (small Vietnamese) to stoop as they pass - while simultaneously negotiating the entreaties of stall holders
The next page goes to the back entrance of the Tĩnh Gia market which leads to the produce stalls: fish, meat and vegetables. These are housed, not in a building, but as a village of tarpaulin covered stalls - airy and mud prone.