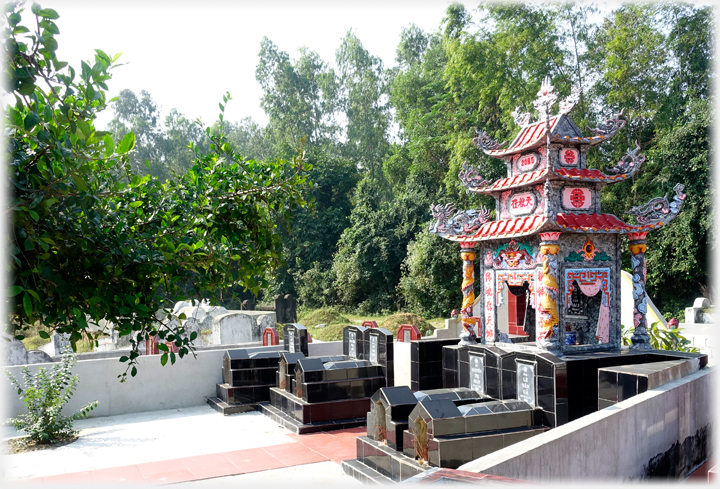 Common forms of grave are the plain coffin shape with an ornamental Chinese style roofed altar – like a small room. These are by the road from Tĩnh Gia town down to the sea
The countryside here in Tĩnh Gia, (in the south of Thanh Hóa Province, northern Vietnam) and indeed in much of northern Vietnam, seems as peopled by the dead as the living. A ghost here has no need to haunt for their place is often just where they previously lived. Family and friends continue to pass and think of one another just as before the death.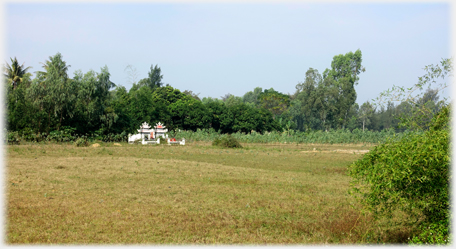 Family graves sitting by their fields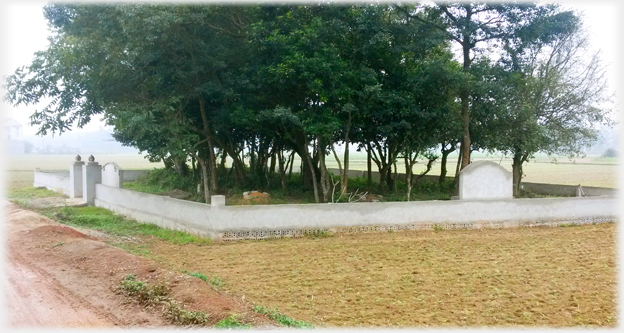 While some graves sit in the fields in ones and twos, others have enclosures

as in the one above, where there is also a spirit screen guarding the entrance.

Although larger cemeteries in this area are also frequent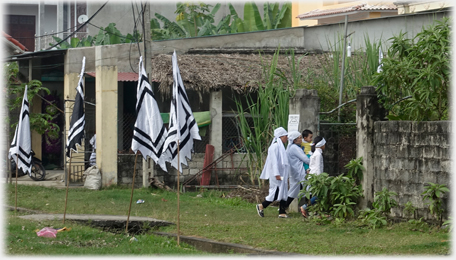 Mourners

entering the house near-by
The funeral process, as in all hotter countries, takes place within hours of the death. Mourners assemble at the house and music is played for 24 hours.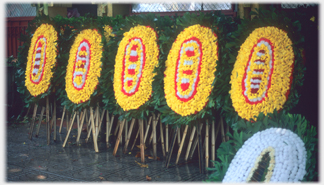 Wreaths for sale
A new grave with its wreaths which will be earthed up soon
Wreaths are bought and carried in procession to the grave site, usually a short distance. These are laid on the mound of the buried body. Later this is built up with concrete, stone or marble depending on the families circumstances.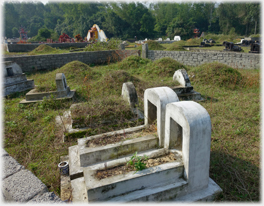 Two simple concrete graves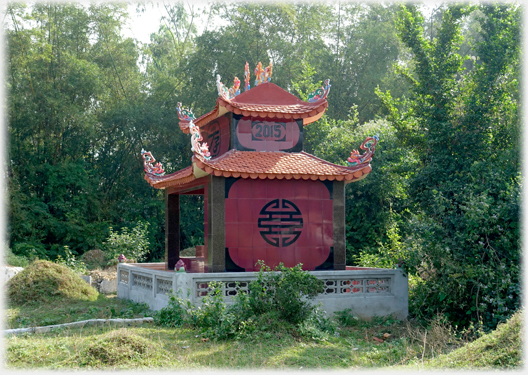 And next to them a large grave in the Chinese style
The informality of graves, their integration into daily life, means that some sights seem strange to us. Animals tend the herbage, visitors arrive as normal by bike.
A family with red graves and some space to spare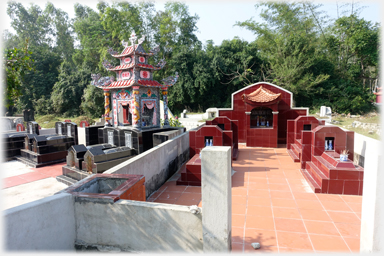 Each family, and sometimes each burial, will have
its own ideas of the best alignment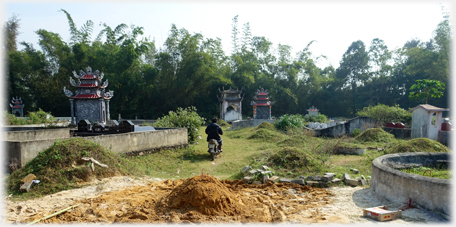 Grave visiting by bike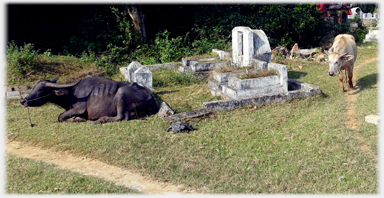 Animals act as grass cutters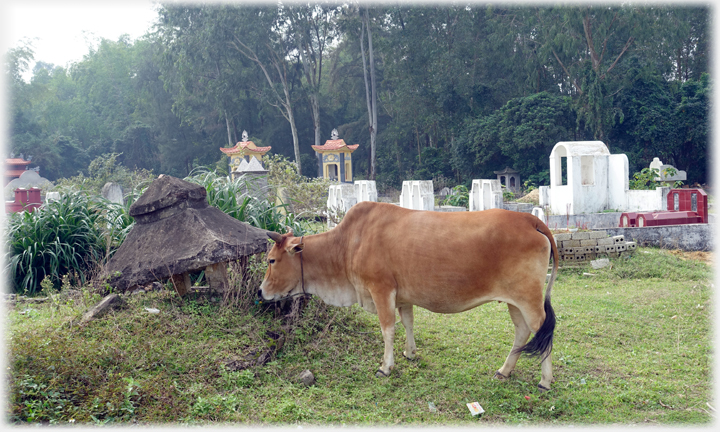 Maybe it is no bad thing to have a cow gently grazing around a last resting place
The next page is about the flight from Doha crossing a snow covered Eastern Turkey with a view of Mount Ararat.