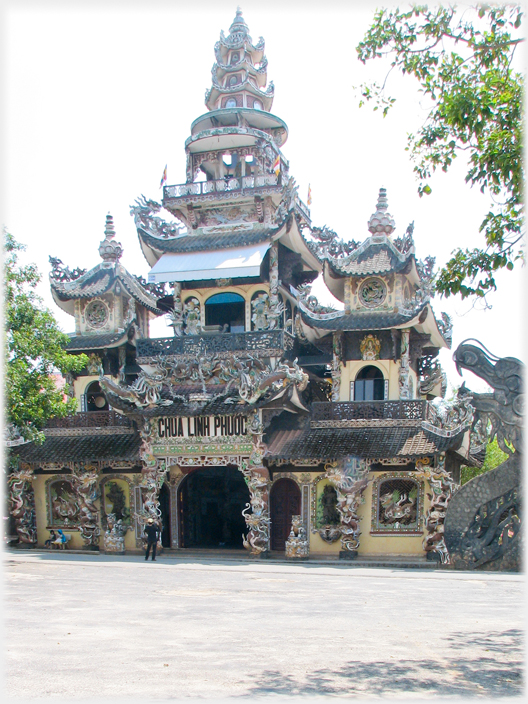 The facade of the Linh Phước Pagoda in all its 'Baroque' splendour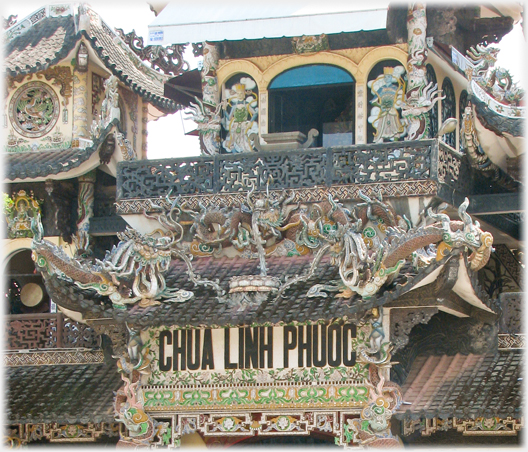 Detail of the canopy and balcony over the pagoda's main entrance
The Linh Phước Pagoda is about 8 kilometres directly east of Đà Lạt City on Highway 20. It is a marvel of elaborate carving and to the foreign eye seems, in its exuberance, to bear a close fellowship with the Crazy House

in the city of Đà Lạt. However, the main hall and front of the pagoda was completed in 1952 - while the Crazy House was built a few years later and opened to the public in 1990. The pagoda has a separate bell tower in front of the main building which was added after the original construction was completed, indeed the 8 tonne bell in the tower was only installed in 1999. The complex is thronged with dragons of all sizes - the one in the courtyard reaches 49 metres in length.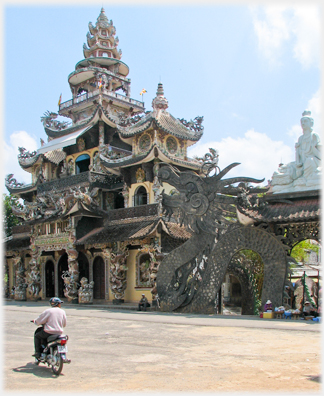 The first dragon the visitor meets...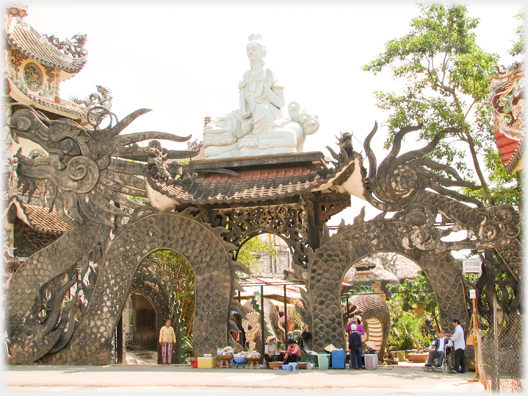 ...protects the side gate which leads to a courtyard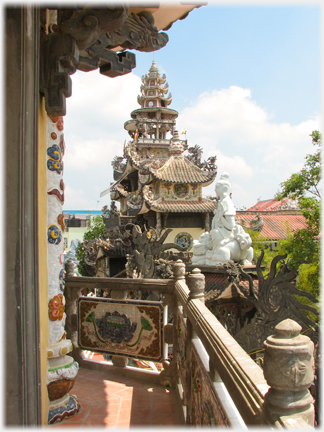 Two views of the entrance and its...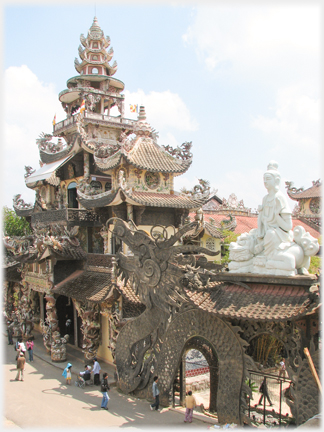 ...facade taken from the bell tower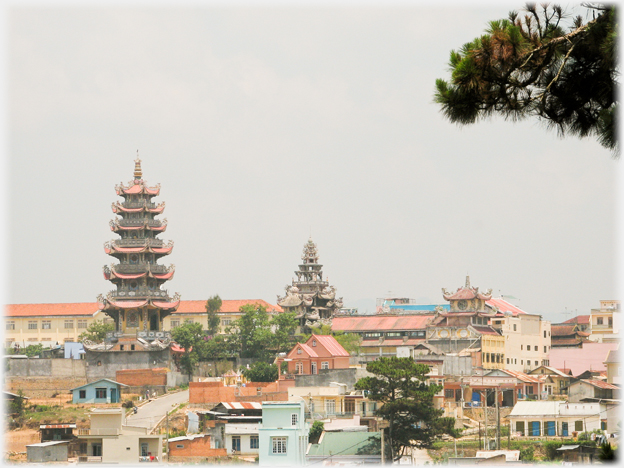 The pagoda complex from across the town. The high bell tower to the left, and the entrance tower with the main hall roof behind it, in the centre of the picture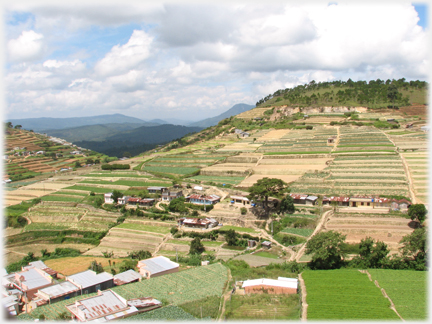 Views from the top of the bell tower. Above, looking away from the town to the terraced fields and hills nearby...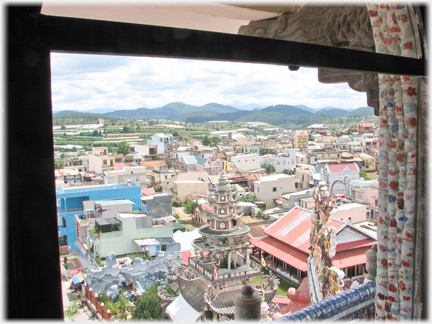 ...and here looking the other way, down onto the top of the entrance tower, with the town beyond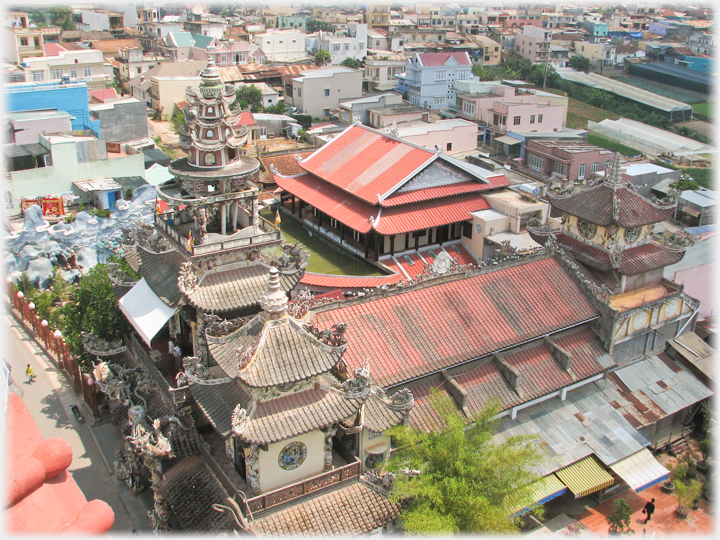 The pagoda complex seen from higher up the bell tower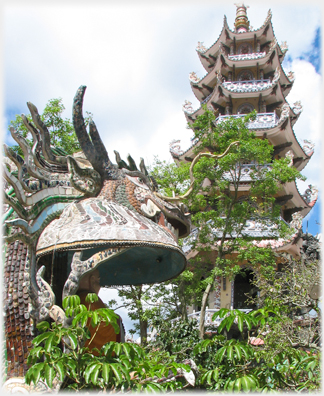 These pictures show the two sides of the main dragon's head, this very large beast...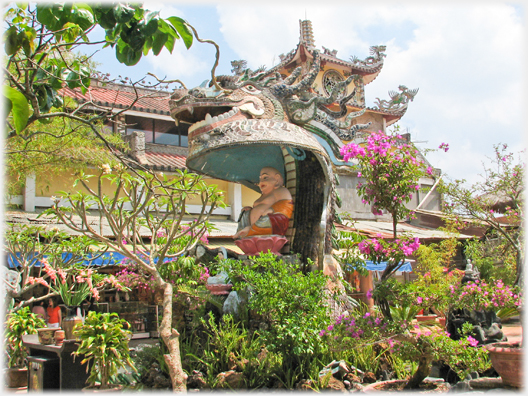 ...lives inside the courtyard (that has a dragon around its gate). Above the Maitreya Buddha is being guarded by the dragon's head...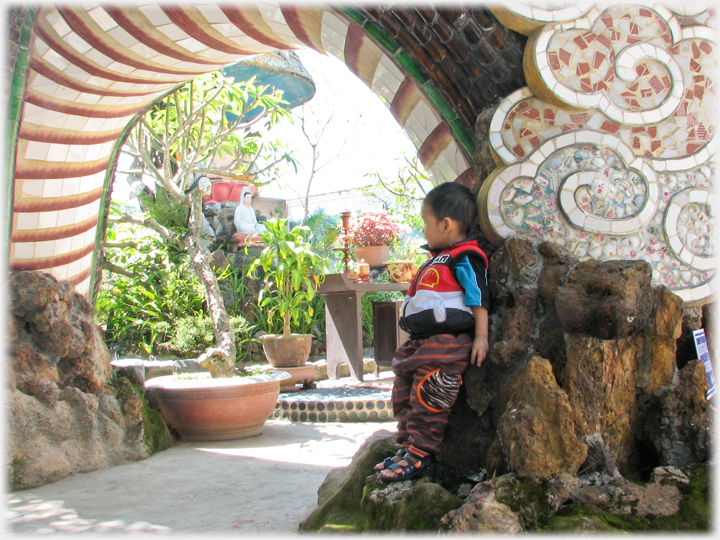 ...and here a hump of this 49 metre long dragon's body allows access to the inner courtyard
- a young Bảo-Sách is not quite sure if it is wise to enter.
Below the beast's writhing body with scales and claws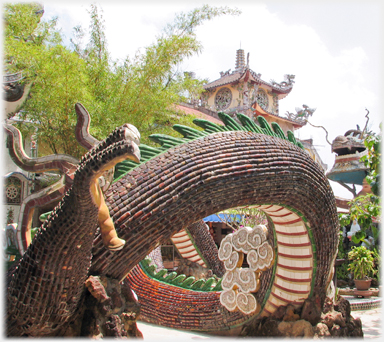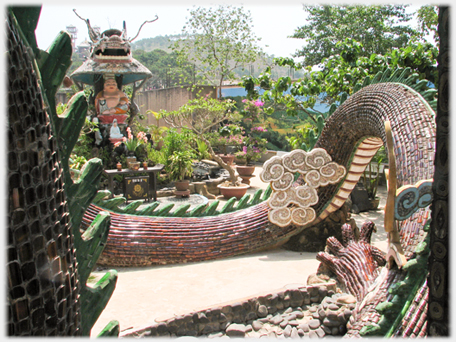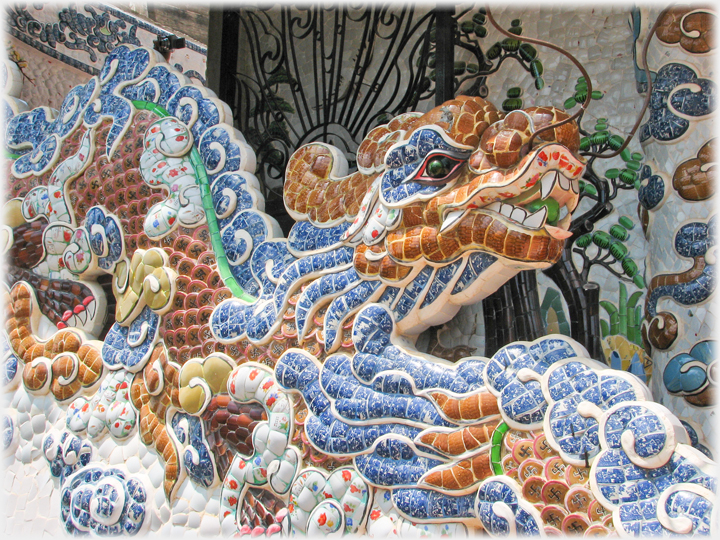 And another dragon where the word 'exuberant' does not really
do justice to the energy of this tile work.

Below more wonderfully be-tiled dragons on the roofs of the bell tower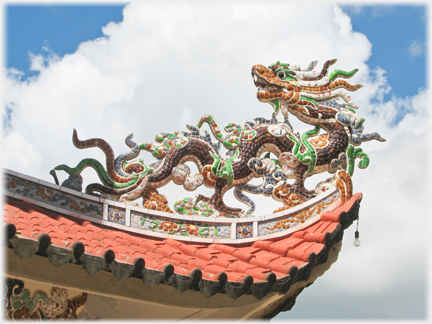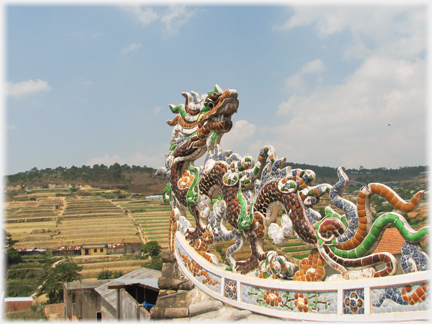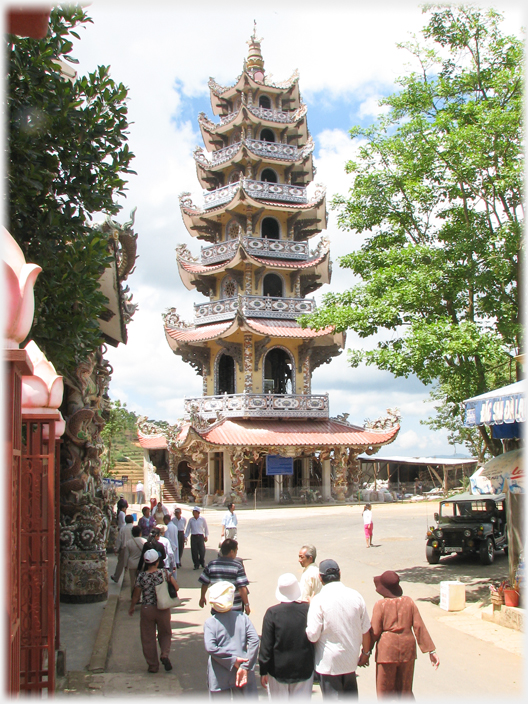 The 37 metre high bell tower which visitors are free to ascend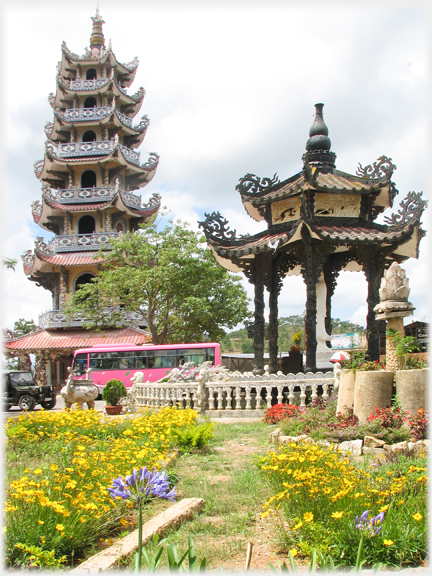 Bell tower and pavilion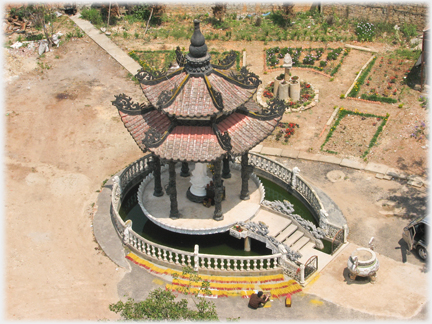 The pavilion from the bell tower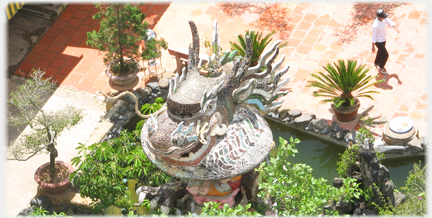 The courtyard dragon's head from above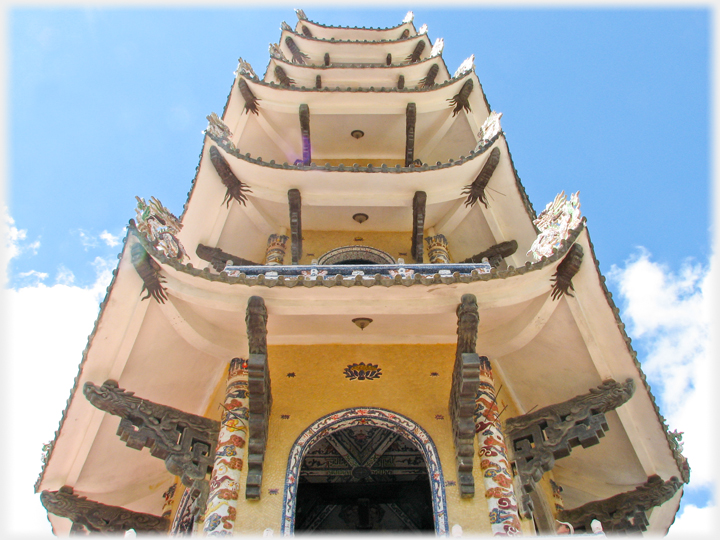 Looking directly up the bell tower with its projecting six hexagonal roofs. On the corner of each hexagon is a dragon and squid-like creature
Trailers...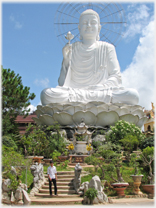 The next page of this section will take you to some other community art features of Đà Lạt - including Buddhas.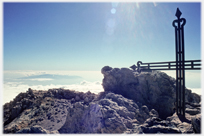 The next page of the Mosaic Section is to be headed 'Chiasmus'.
Or go to the contents of the Mosaic Section.