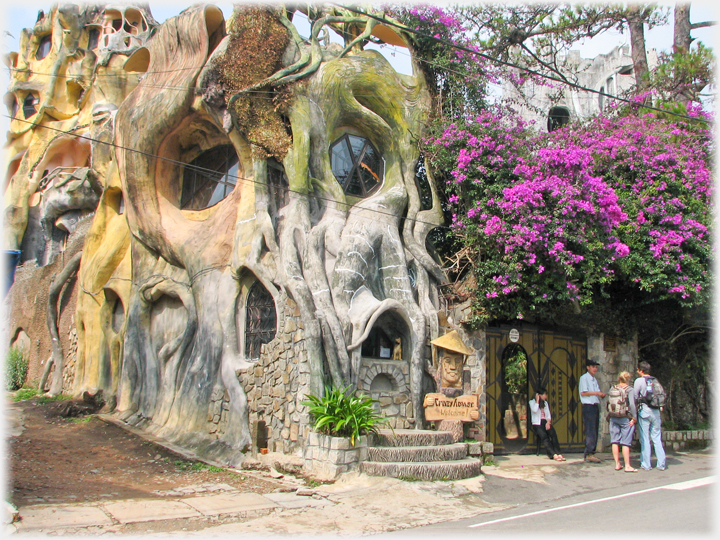 The entrance to Đà Lạt's 'Crazy House'
This page has images from Đà Lạt's Crazy House.

It was created by the architect Đặng Việt Nga

and opened as a guest house in 1990.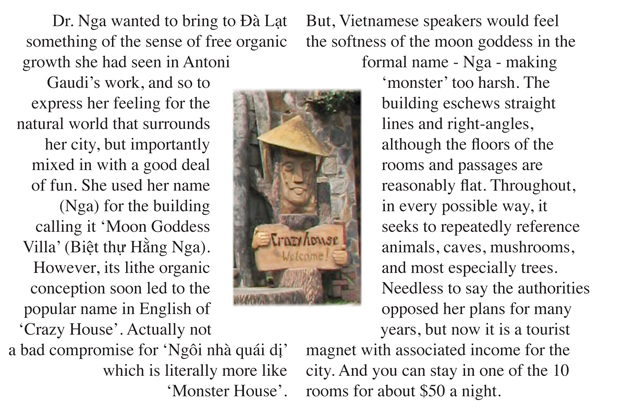 Windows and a balcony on the external wall of the house - cables are de rigueur in Vietnam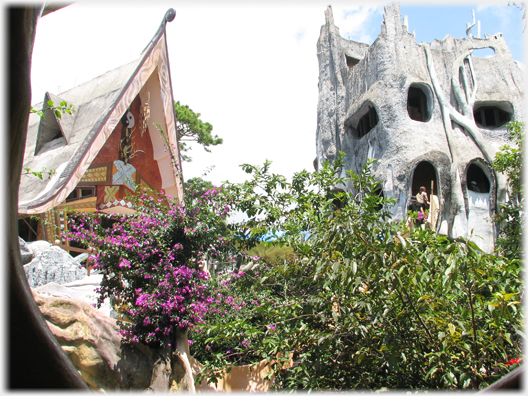 Triangular gable canopy and the central tower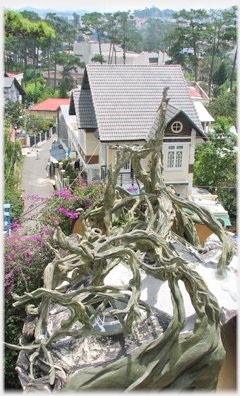 Inverted concrete roots on the roof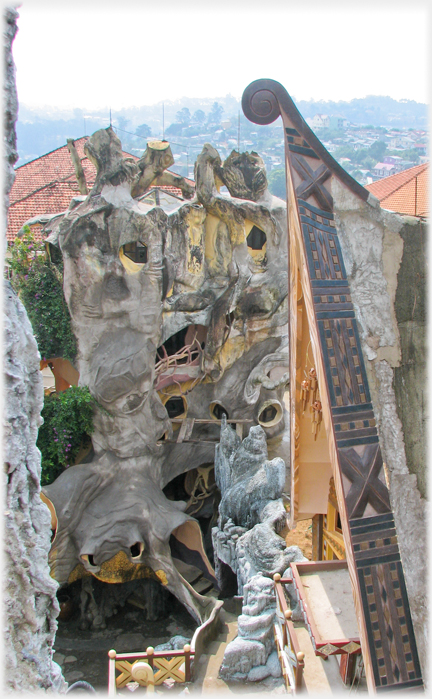 Above - canopy gable.
The giraffe is upper
centre on left image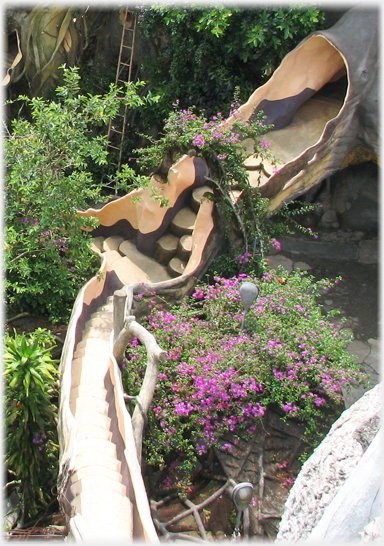 Overhead walkway leading up steps and into porch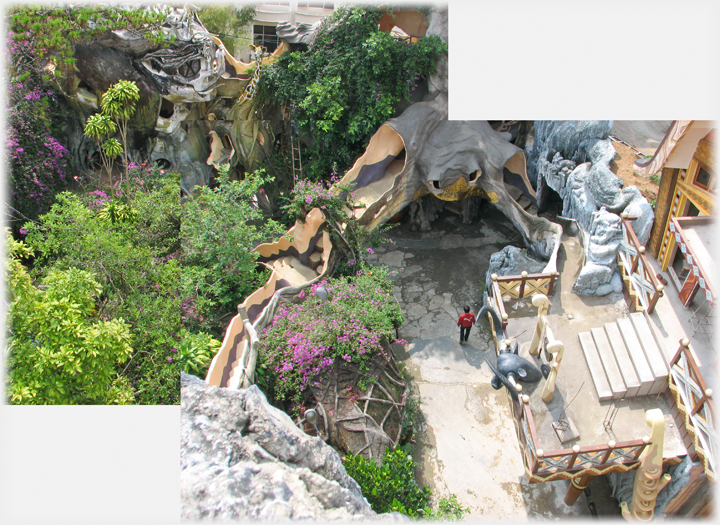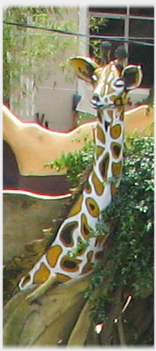 Composite image looking down into the central courtyard - Hân strolling through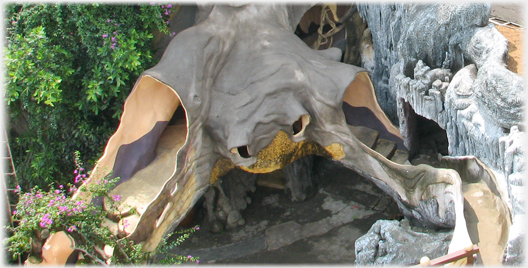 Above a room with two entrances and two windows looking like some sea creature. To the right, these straight lines, at one side of the central courtyard, stand in marked contrast to all around. Below right, a view from a balcony out into the town. Below the shell-like sunshades over balconies and entrances.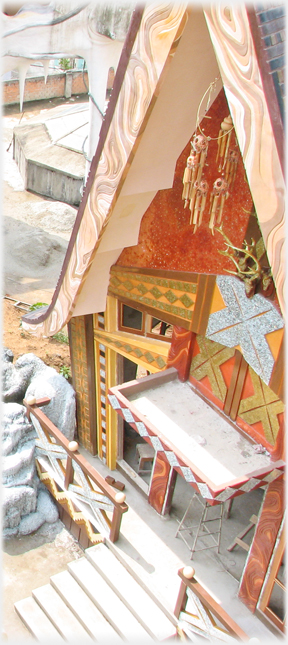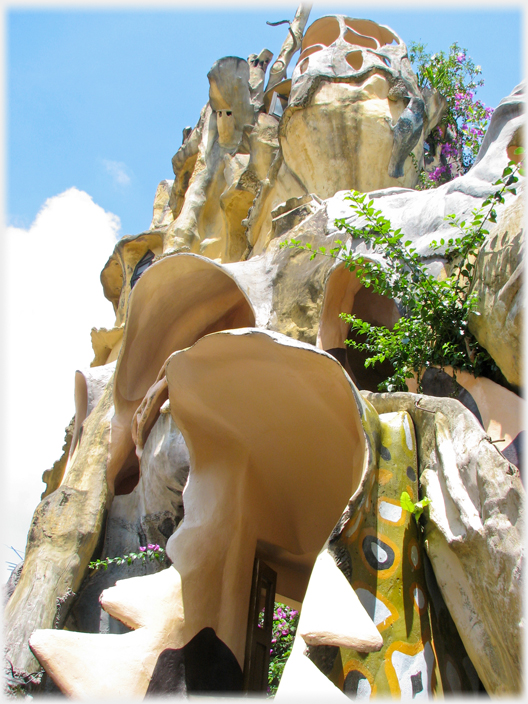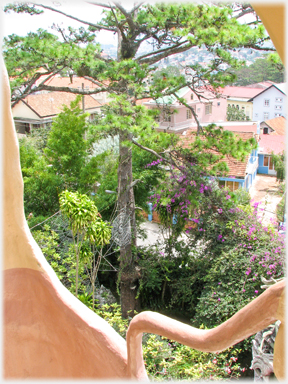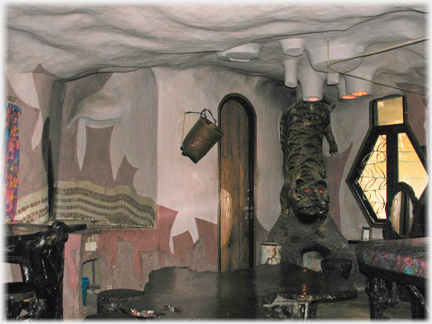 Room with red eyed tiger and drooping polyps and a...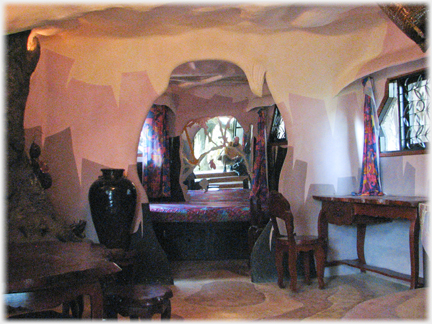 ...room with a rare glimpse of a mirrored photographer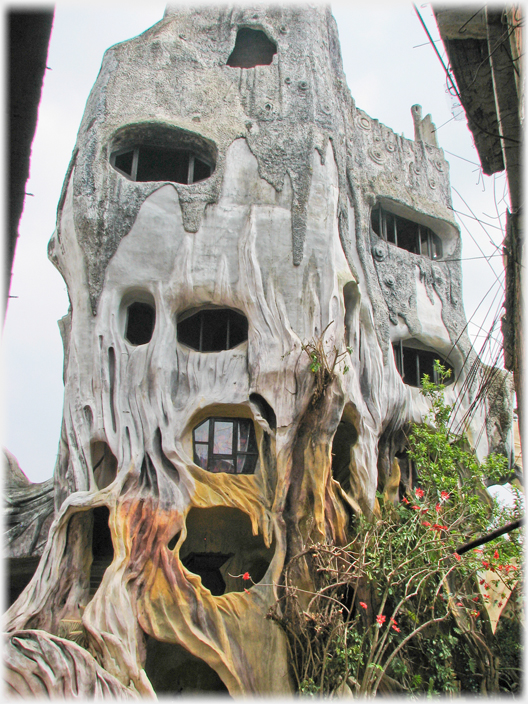 Central tower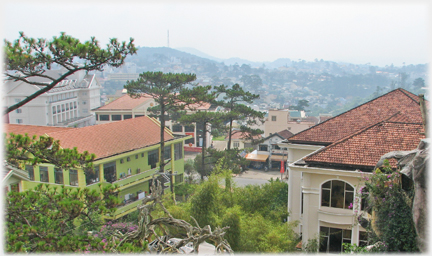 The view out across the city of Đà Lạt from the top of the entrance building

Woman entering lane beside the house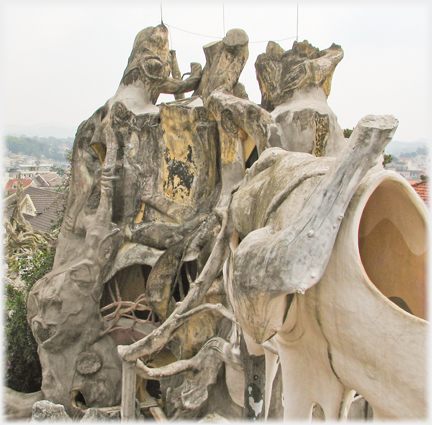 The jumble of trunks, windows and entrances at the top of the structure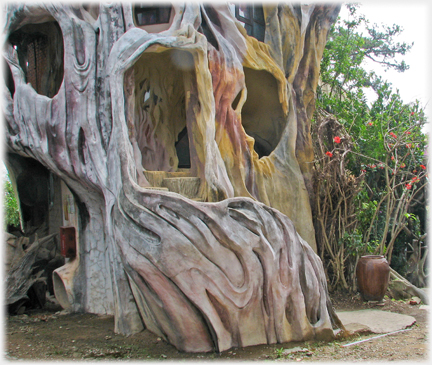 An entrance at ground level into a tree formation building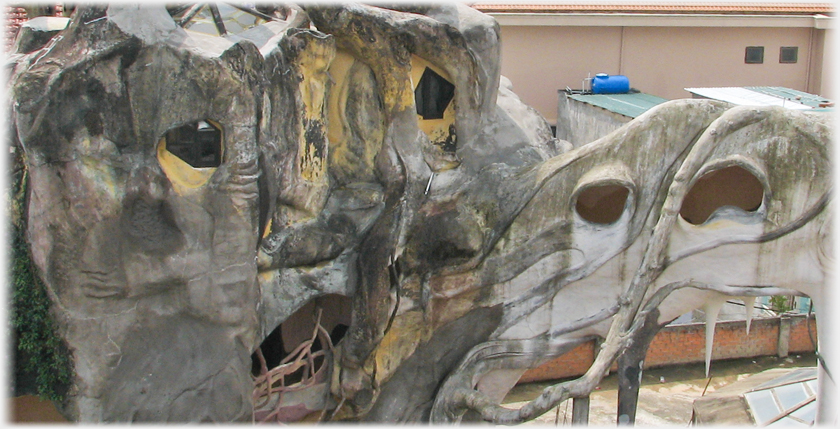 A bridge leaving the main building in the form of a tree's branch with eye like windows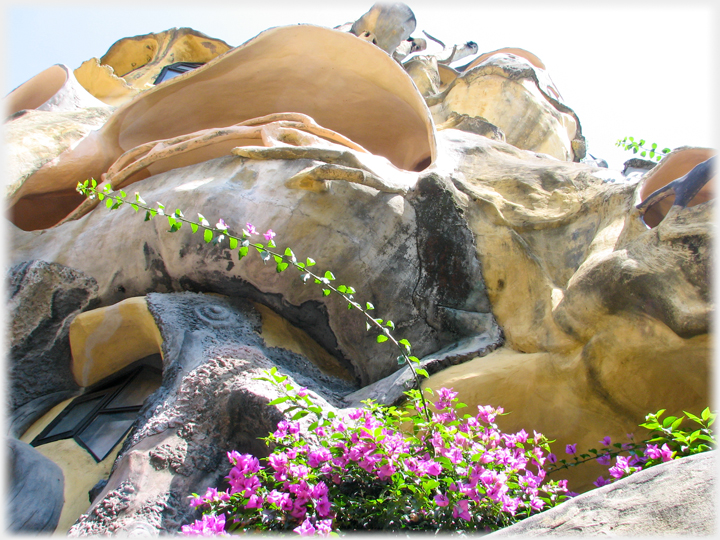 Looking upwards by the entrance - bougainvillea season
Trailers...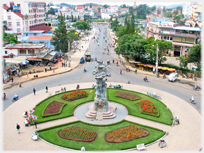 The next page has pictures from the city of Đà Lạt.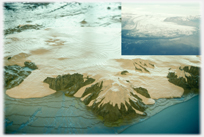 The next page of the Mosaic Section is headed 'Comparator Hypothesis'.
Or go to the contents of the Mosaic Section.