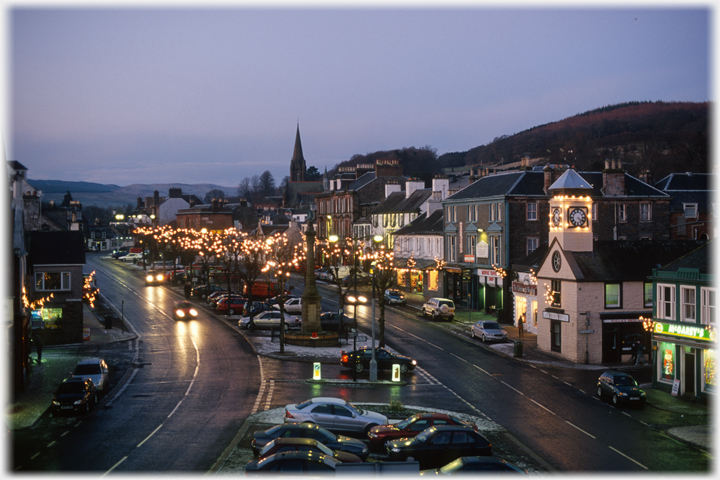 Moffat's High Street in the December dusk with the lights ready for Christmas
Moffat's

population is around 2,500, but it retains the epithet town from former times before the rationalisations and amalgamations of the twentieth century. The central area of the High Street, seen above, was a bowling green; as it still is in Wigtown. Moffat is not an old town,

it grew in size and fame with the finding of sulphurous water nearby in the eighteenth century at a time when 'taking the waters' was a great fashion. This page has photos of the High Street and nearby St Andrew's Church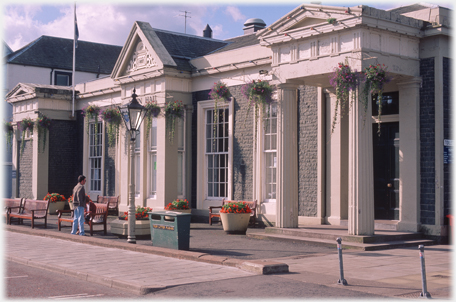 Originally this building was constructed as the bath houses, it then became the town hall and is now a community centre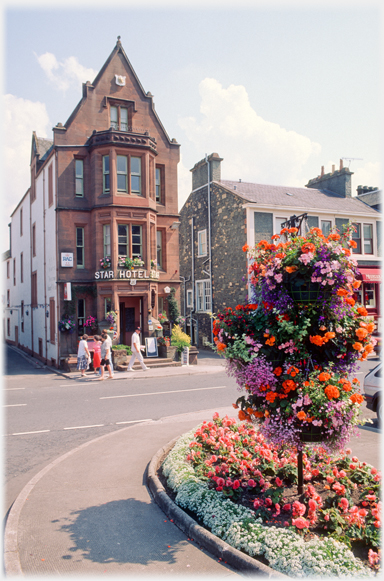 The Star Hotel is in the Guinness Book of Records as the narrowest hotel in the UK

- not in the world as some say - internally the distinction is unnoticeable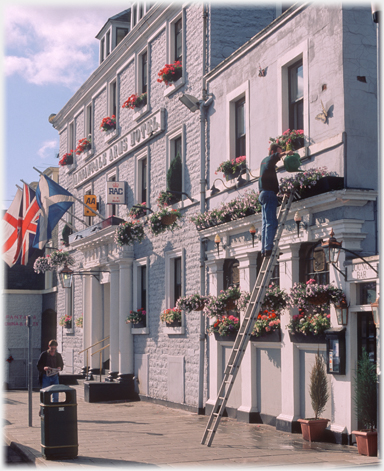 The Annandale Hotel is around 250 year old dating from the time when Moffat first became famous and city people needed accommodation
A onetime home of the photographer - the upper flat in Elmwood - in the snow, just a couple of hundred yards away from the High Street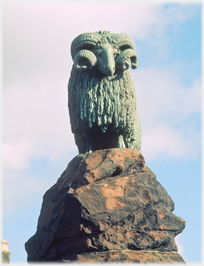 The Colvin Fountain with its famous earless ram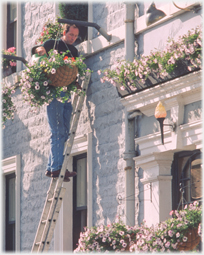 Watering the hanging baskets on the Annandale hotel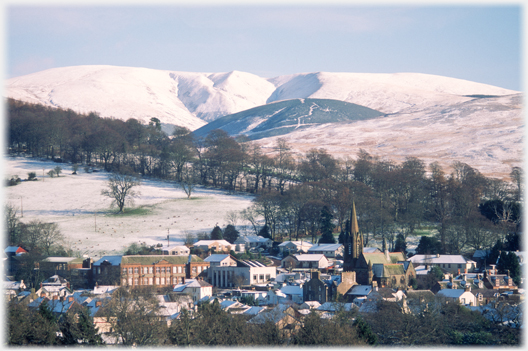 The view across Moffat from Chapel Brae with Swatte Fell (part of the Hartfell range) as background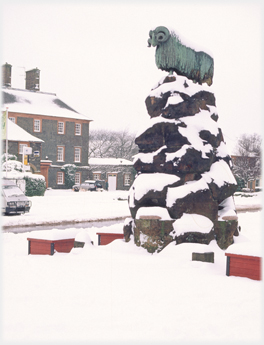 The Moffat Ram (Colvin Fountain) and the Moffat House Hotel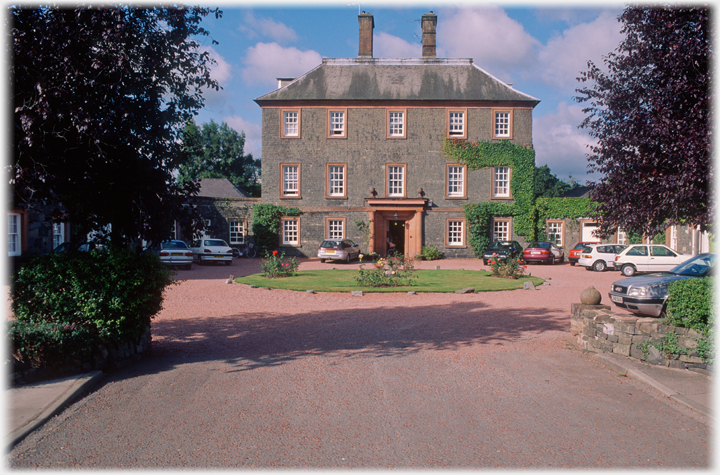 The now Moffat House Hotel was built in 1761 for the Earl of Hopetoun, it was designed by John Adam

following work he, and his brother Robert, had undertaken at Hopetoun House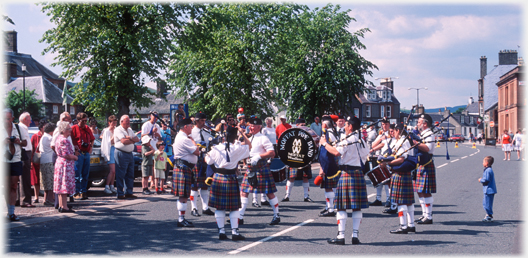 The Moffat Pipe Band

on a summer's afternoon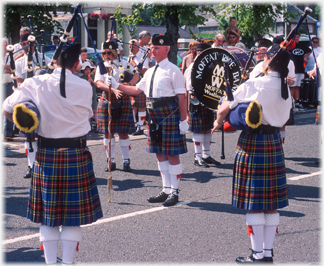 The band's pipe major and drummer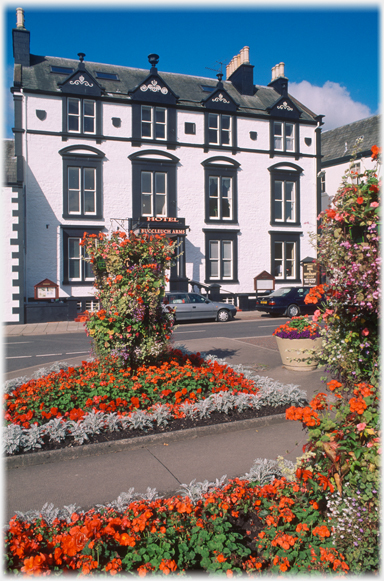 Above - the Buccleuch Arms Hotel and the High Street's floral displays. Right - the Colvin Fountain

was created by William Brodie for a businessman William Colvin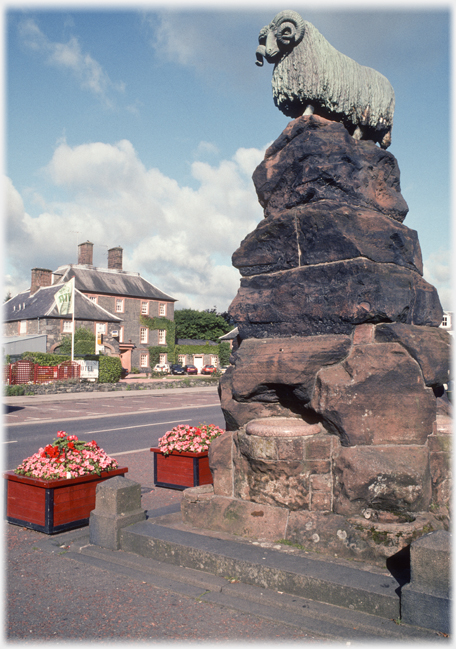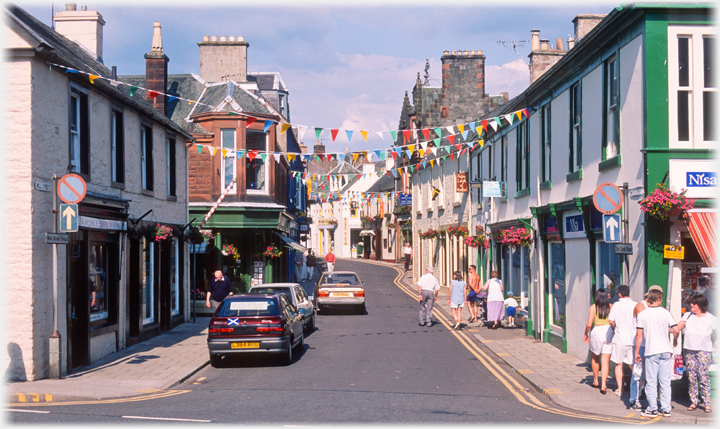 Well Street leads from the High Street, and offers a range of local shops
much browsed by visitors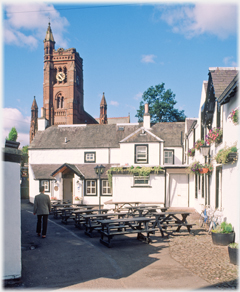 St Andrew's Church and the Black Bull courtyard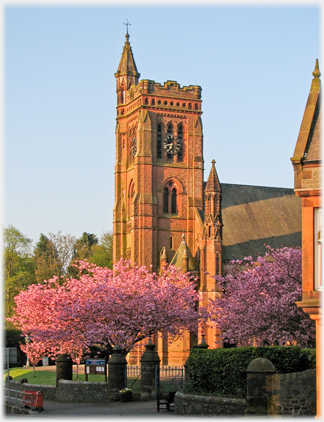 Above summer sun on the church, left a May morning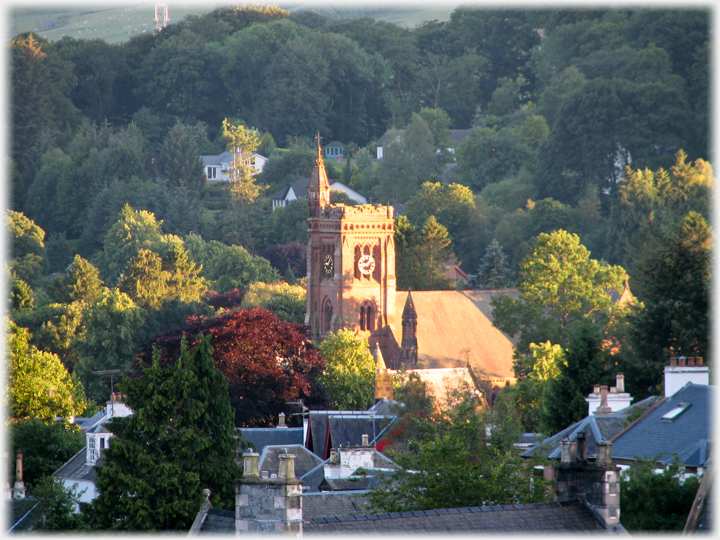 The summer evening sun across the town picking out St Andrew's Church
The next page introduces two of Moffat's main attractions, but of very different types: the annual Moffat Agricultural Show, and the Station Park.