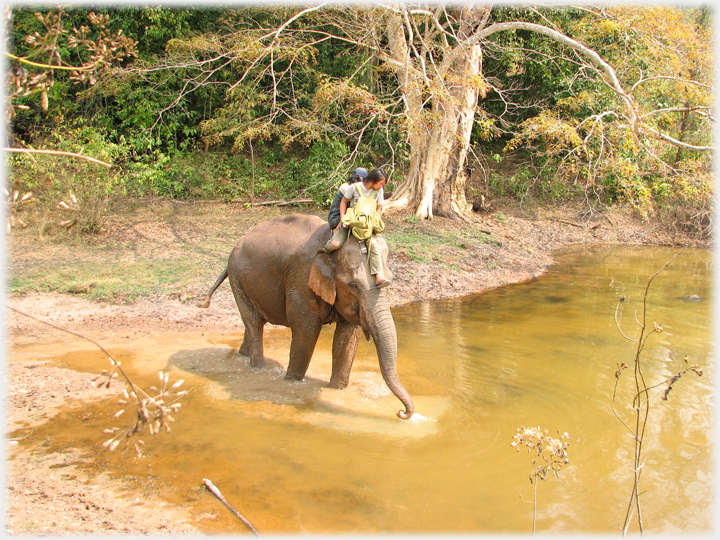 An elephant stops at a pool for a drink
Away from the forests

karsts and dust

seen on previous pages, Laos has a gentle homely face, with water, small villages, and friendly people. This page has some images of this aspect of the country. Into which comes that strange evocative 'flop-flop' sound that an approaching elephant makes walking along a road. Clearly going about some fairly inconsequential business, this one was in need of a drink and allowed us the opportunity of catching her enjoying the refreshment.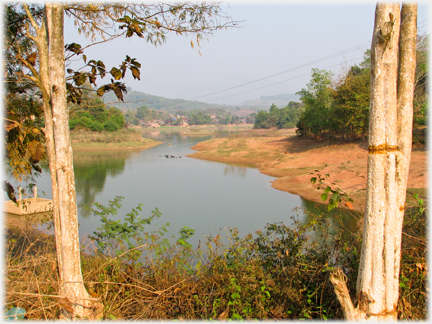 Away from the expansive forests of Laos, water is the focus of the landscape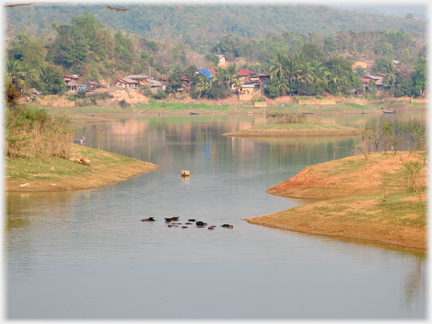 Buffalo enjoying their natural environment...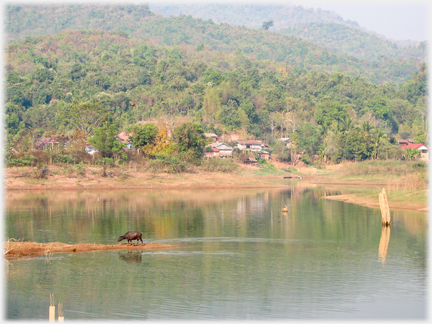 ...and one still wet from its dip

A mother buffalo with her calf in tow. They often seem unconcerned that water which is a pleasant depth for an adult is surely disconcertingly deep for a calf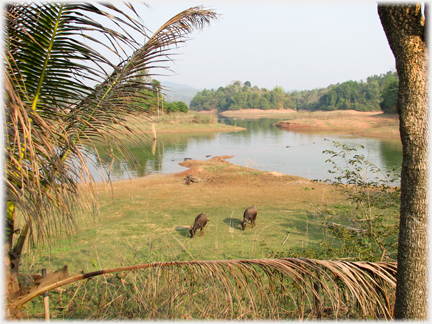 Tranquility in a hot country with grazing buffalo...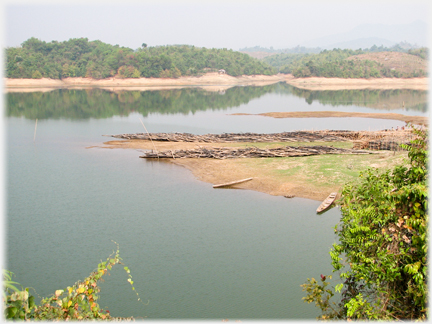 ...and resting logs - these maybe on passage downstream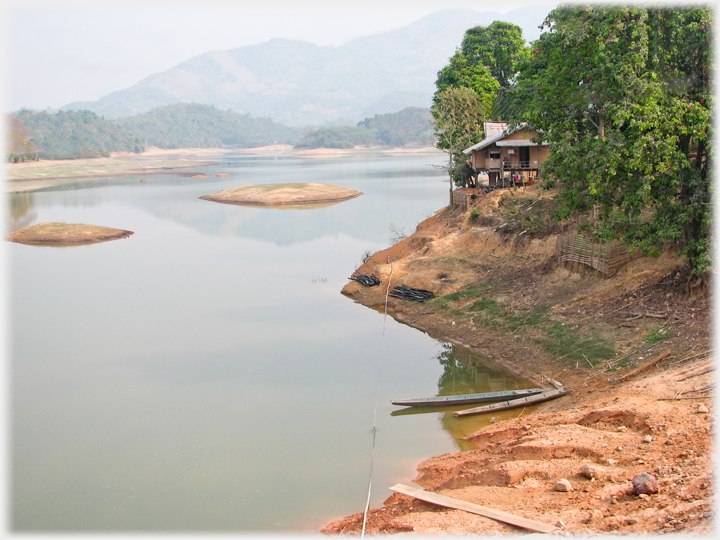 A room (on stilts) with a view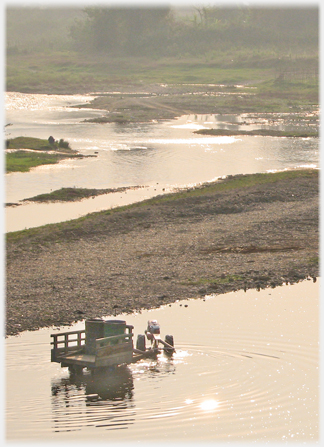 A tractor cart left to cool in the river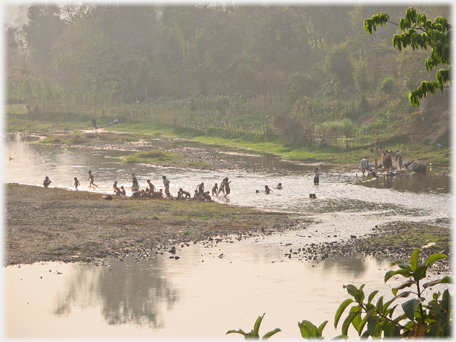 Children and families cooling off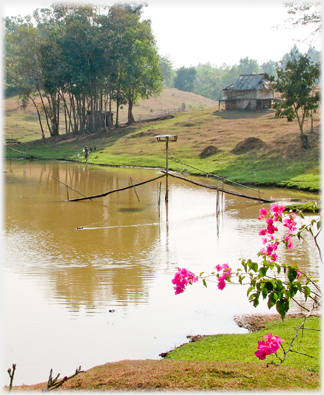 Fixed nets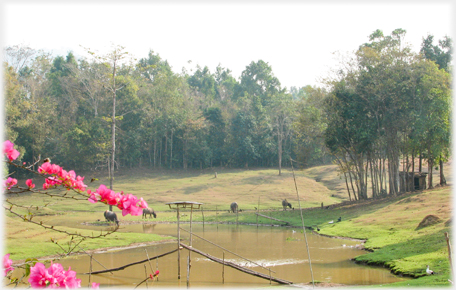 Blossom, buffalo and ducks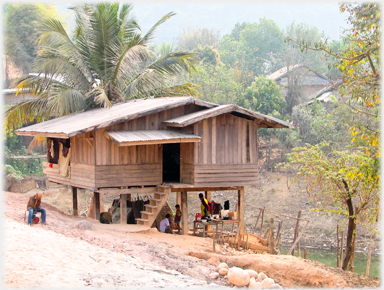 A stilt house looking as though its very newly built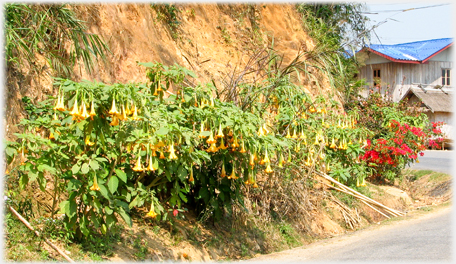 Free roadside decoration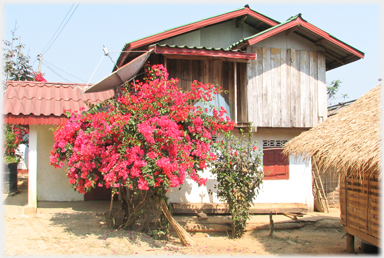 A modern version of a stilt house, living spaces above, although with the ground-floor enclosed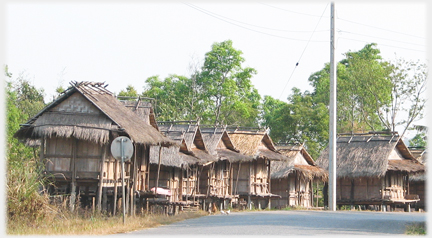 Entering a stilt house village. The thatched roofs held in place by an external framework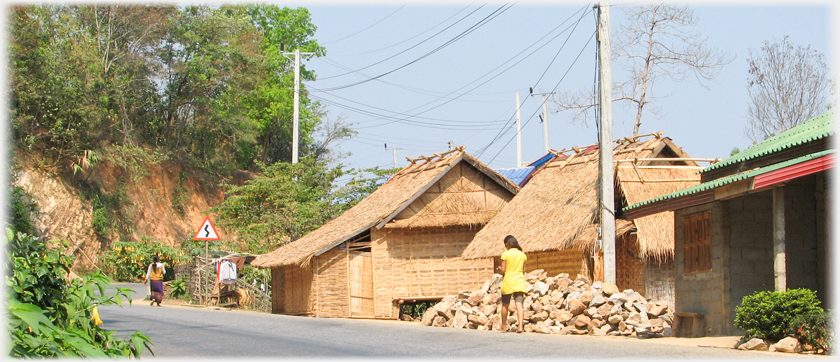 Village street with thatched roofs and the woven wall panels bearing witness to the fine weather
that can be expected. Again the external roof framework can be seen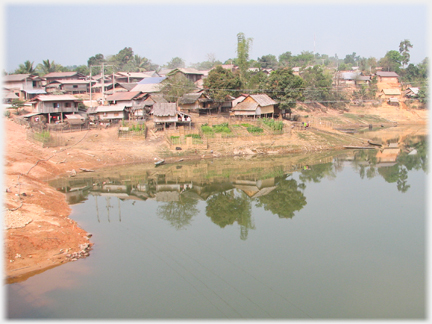 A river-side village with houses on higher stilts - maybe a sign that floods are not uncommon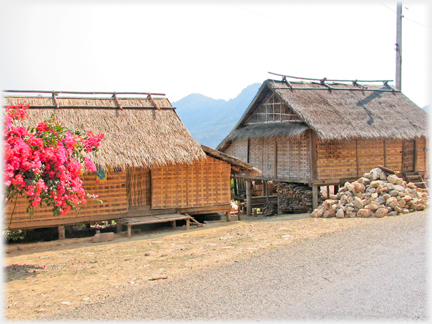 More woven walls and thatched roofs. The piles of stones are typical of imminent foundation building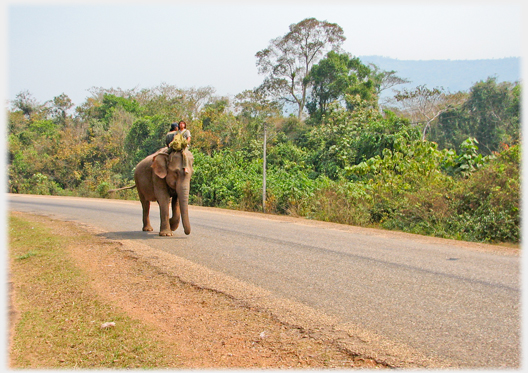 And flopping its way into the homely scenes - one elephant...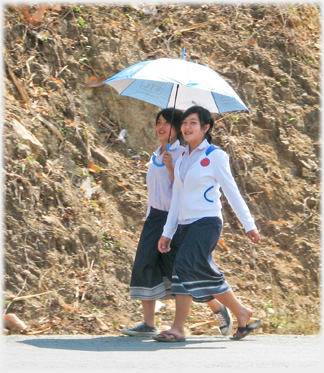 ...and equally as natural two passing girls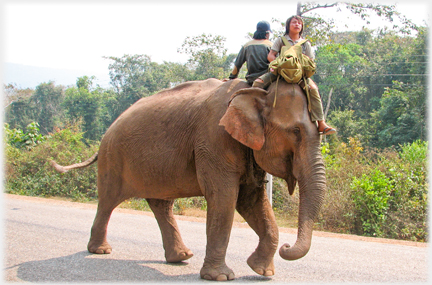 The steady, easy power of the pace is mesmerising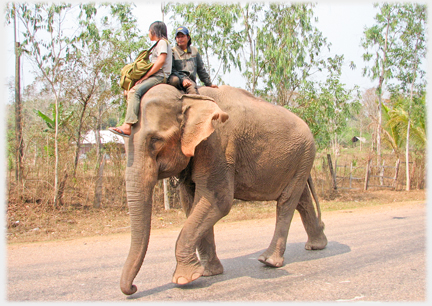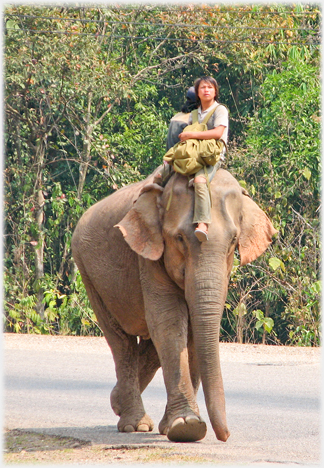 There is a purposefulness in her stride which might be due to...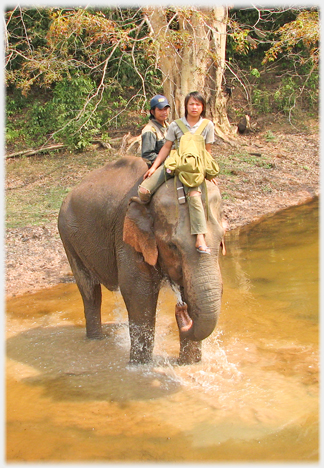 ...knowing that up ahead there was a pool of water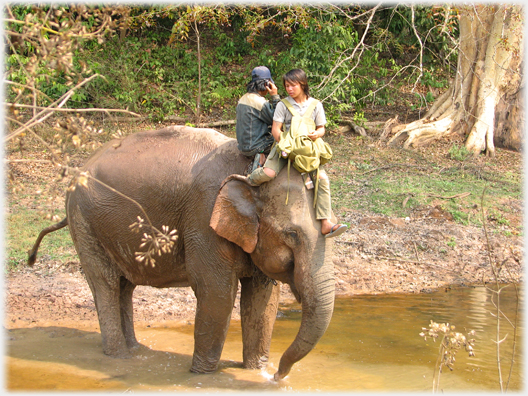 Elephant drivers need to stay in touch too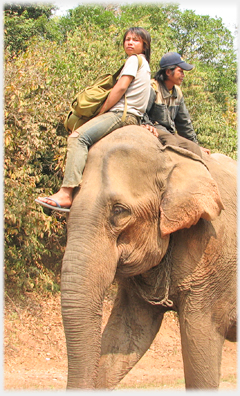 A hint of superiority perhaps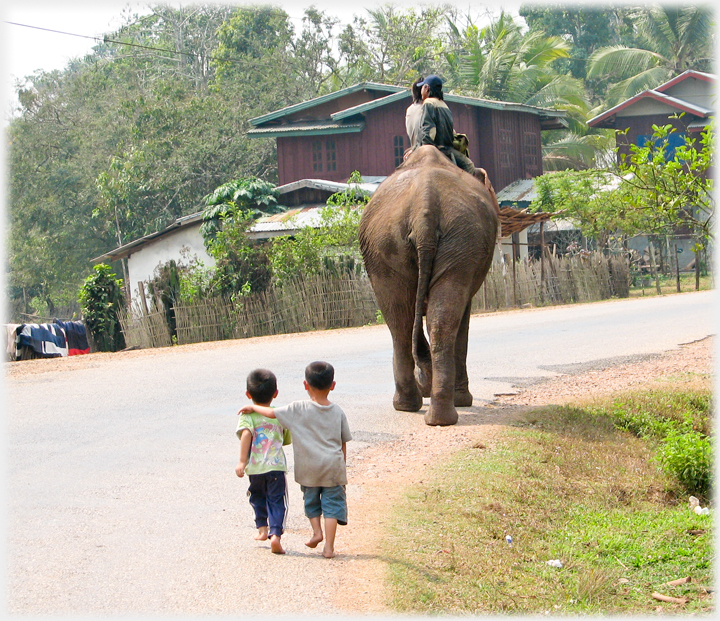 Chao
Trailers...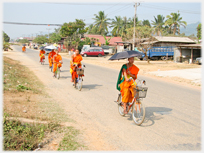 The next page of this section continues in Laos with pictures of the utterly ubiquitous sight of saffron clad monks.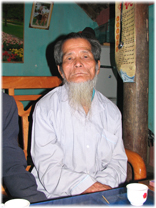 The next page of the Mosaic Section is headed 'Projection'.
Or go to the contents of the Mosaic Section.