Kirkcudbright, the old county town in the south-west of Scotland, has long enjoyed its deserved reputation as a peaceful community with classic buildings in fine country - and has the bonus of a quality of light that has long attracted artists, making it "The Artists' Town".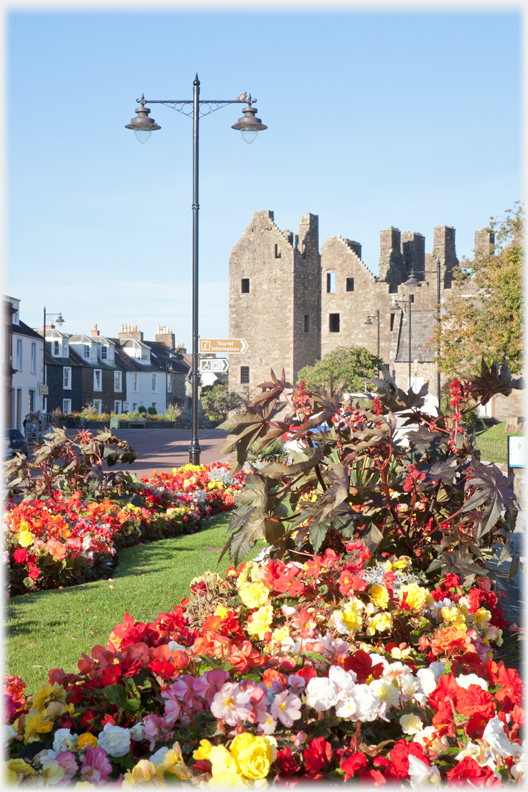 Looking towards the Castle from beside the harbour
The main thoroughfare of the town is St. Cuthbert's Street which runs from the castle and along beside the harbour from which fishing boats still leave most days. Not everyone finds Kirkcudbright an easy name - it comes from Kirk (Church) Cud (Saint Cuthbert) Bright (Bay).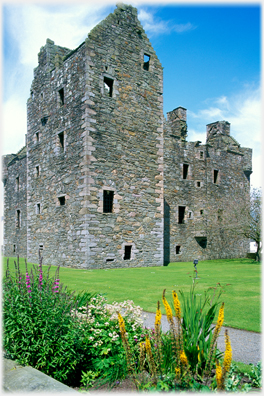 A summer view of the east side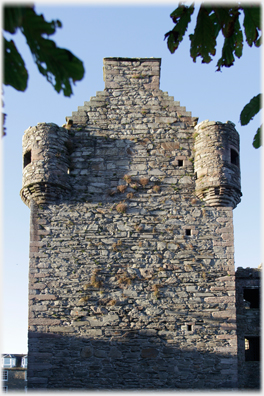 The castle end wall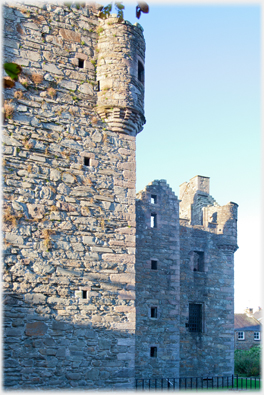 Morning light catching the north side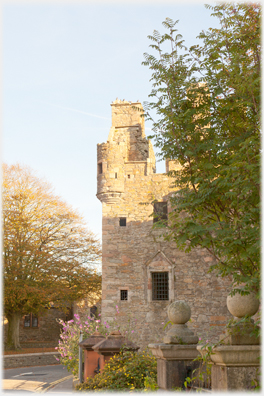 North side of the corner tower
Thomas MacClellan of Bombie had the house/castle built starting in 1581 when in fact the need for fortifications was largely past.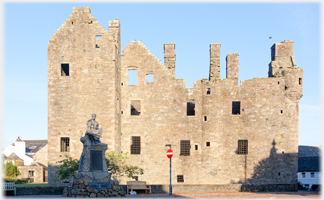 The east side faces down St. Cuthbert's St.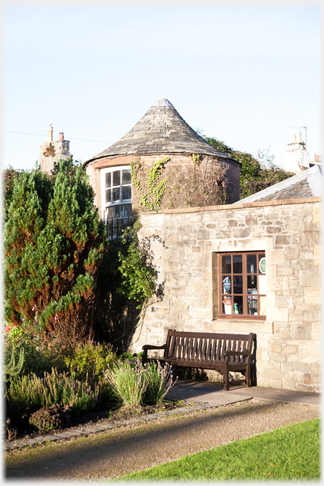 The round garden house at the end of
Castle Gardens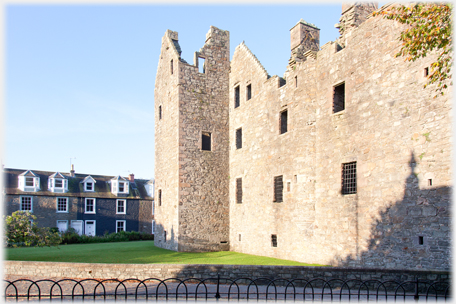 East face of the Castle and Castle Gardens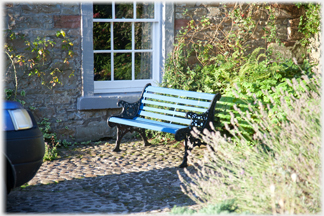 A quiet seat in Castle Gardens
To the Castle's north side lies Moat Brae, and to the south Castle Gardens.
Sheila is no longer in harness,
but the trap and a younger horse are still to be seen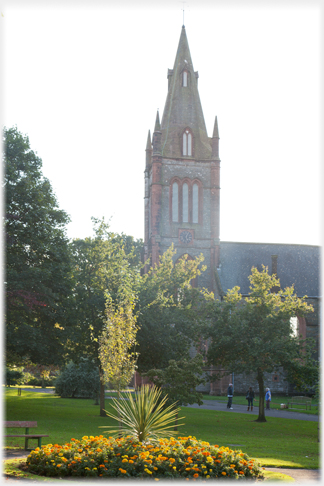 Kirkcudbright Parish Church (built 1835-8) designed by William Burn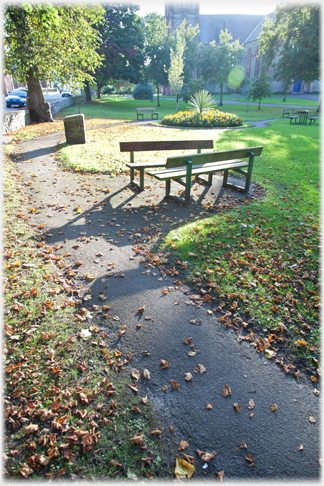 Benches in the Parish Church Gardens
Passing along St. Cuthbert's Street the Parish Church is on the right, with gardens between it and the road, and the harbour and more shops to the left.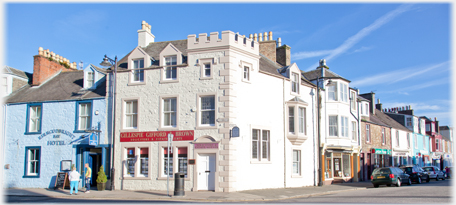 The junction of St. Cuthbert's Street and St Mary's Street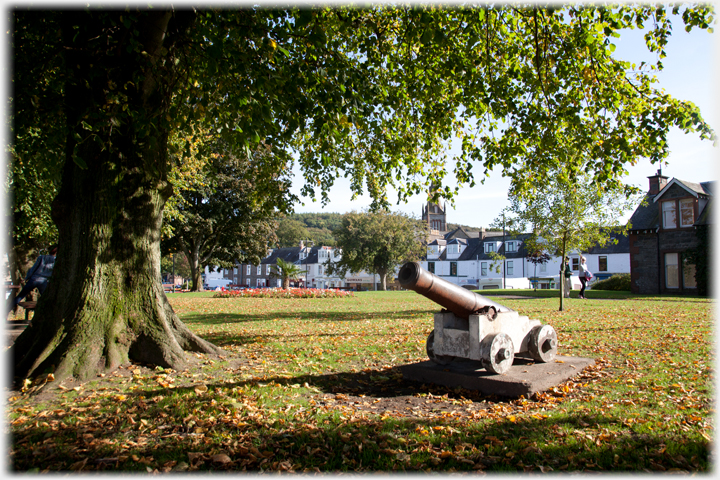 A cannon on Moat Brae, the shops of St. Cuthbert's Street beyond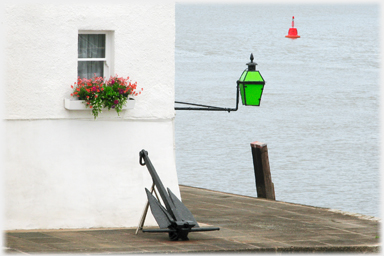 Items to catch an artist's eye by the harbour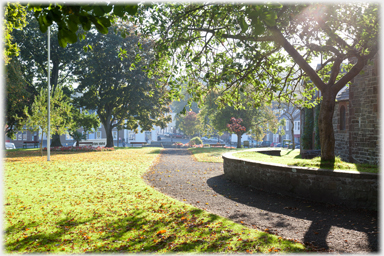 Moat Brae path in morning light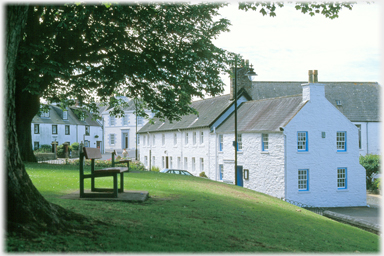 The Harbour Gallery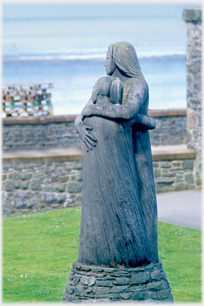 The carving with the estuary behind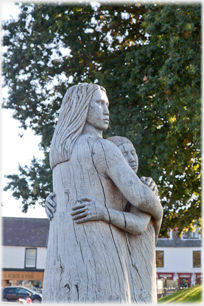 'Lost at Sea'
Above is the raised Moat Brae area with the gallery, next to this is the Harbour Square which is home to a memorial to fishermen 'Lost at Sea' by Charlie Easterfield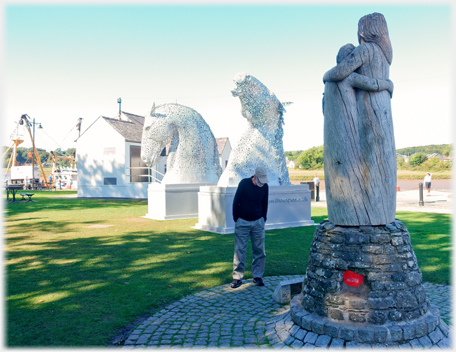 This small version of the 'Kelpies' was lent to Kirkcudbright
in the summer of 2016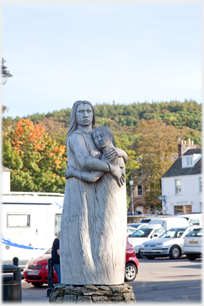 The sculpture from the front, with Barr Hill behind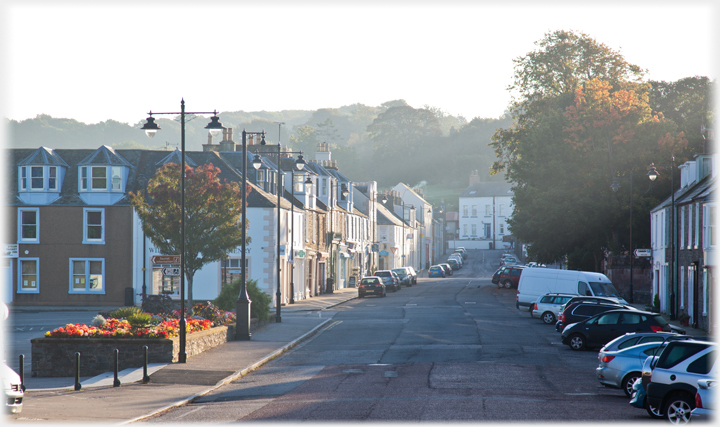 Autumn morning light flooding down St. Cuthbert's Street
The next page has a little on the environs of Kirkcudbright, before these pages return to the area around the Dong Van Palace in northern Vietnam.