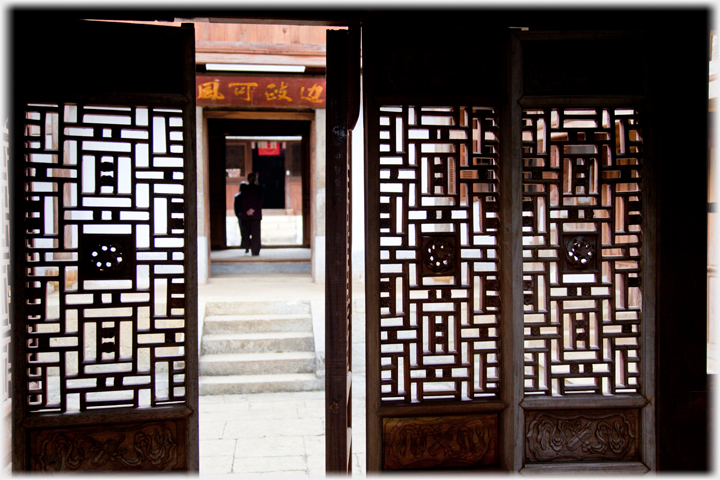 The door screens at the entrance to the palace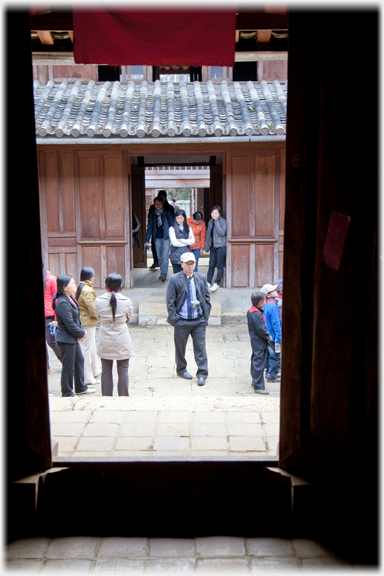 The first of the two courtyards with the steady trickle of visitors who reach these far parts
The Palace is about 10 miles (15 km) south-west of the town of Đồng Văn. It was built in 1914 when the French saw the advantage of having a buffer between their rule of occupation in Vietnam and the Chinese Empire. It is a delightful, simple complex befitting the remoteness of its location. There is a second page on the Palace. More on another site.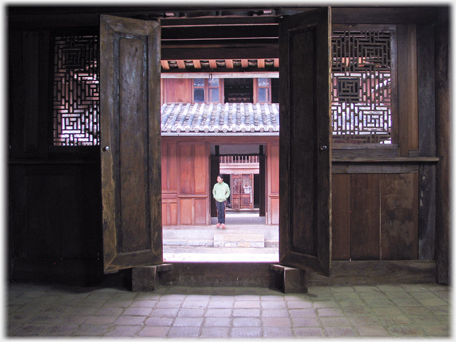 View back towards entrance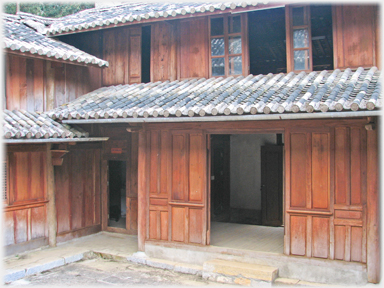 A corner of the inner courtyard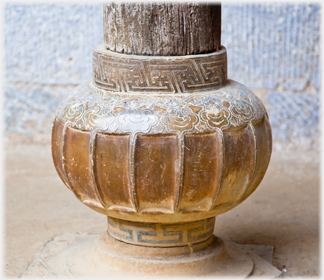 The base of one of the wooden posts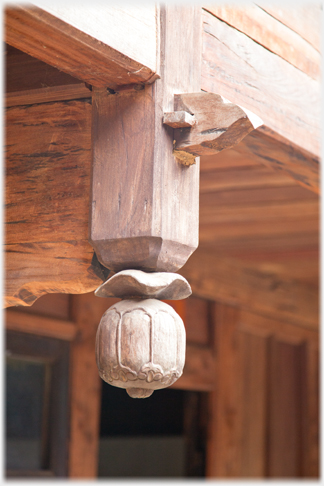 The decorated balustrade posts protrude below the balcony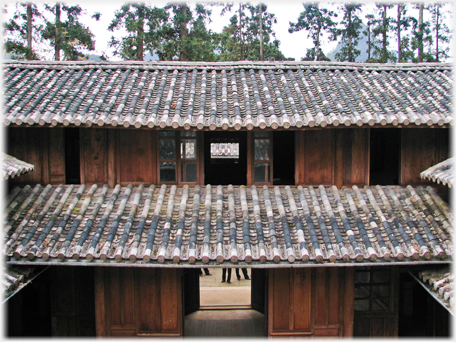 The roofs sit tightly down onto the building
The Palace took 8 years to construct using workers from Yunnan Province in China to create the many fine details of carving and woodwork. The cost was 150,000 silver coins, about $7.5 million today, money which seems likely to have come from the active opium trade of the period. Poppies figure prominently in the carvings!

The ends of the roof posts are carved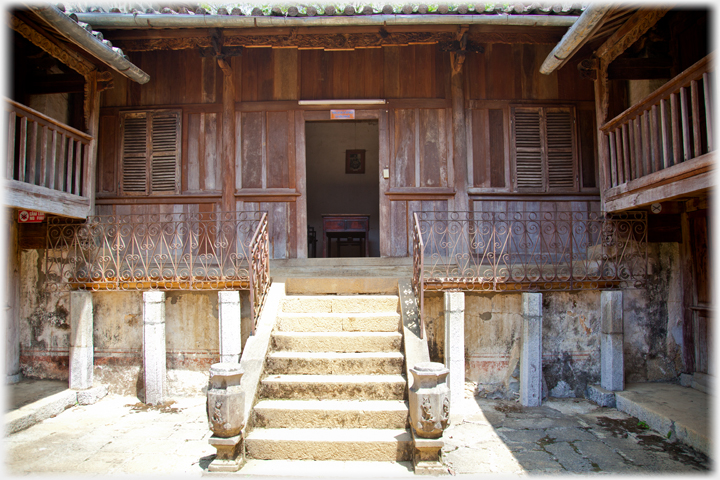 The inner courtyard leads up to what were the private quarters of the king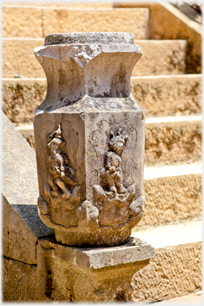 A detail from the picture above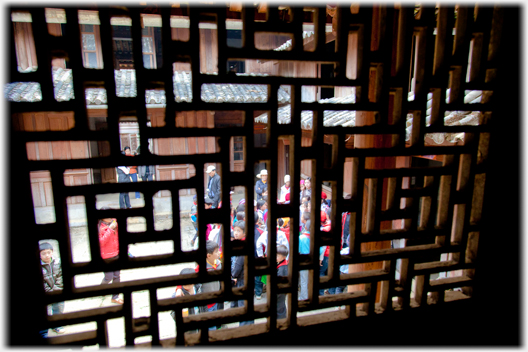 Screens shield the rooms on the upper floor. Looking down into the entry courtyard
On visiting the palace you are likely to be shown around by one of the surviving grandchildren, who still live nearby.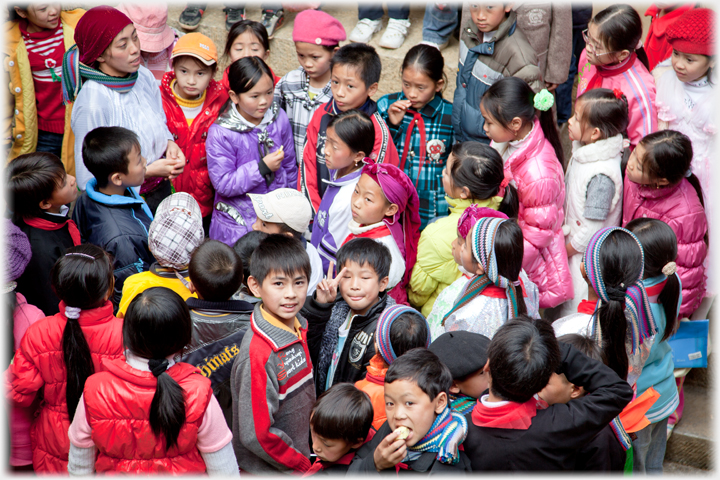 A teacher explains the history to (most of) the visiting children, strange foreigners are, as everywhere, more interesting for some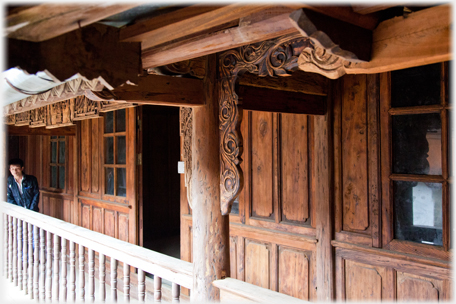 One of the galleries with its carved roof supports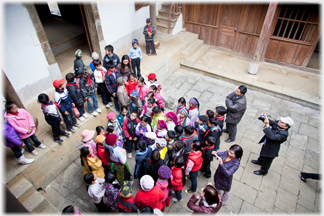 The school party is itself a subject of photography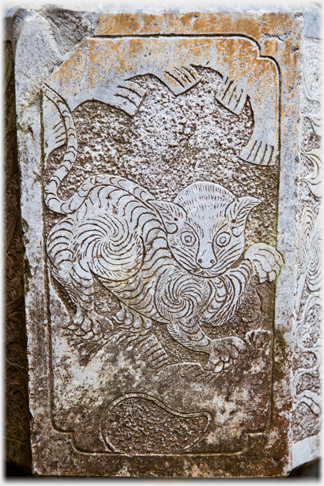 One of the bas-relief foots of the columns
The palace complex was created by Vương Chinh Đức, known as Vua Mèo - king of the H'Mong; he and his three wives and their four sons lived there until he died in 1947.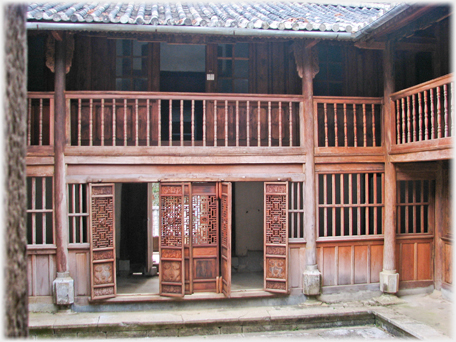 The inner courtyard around which are the rooms of the family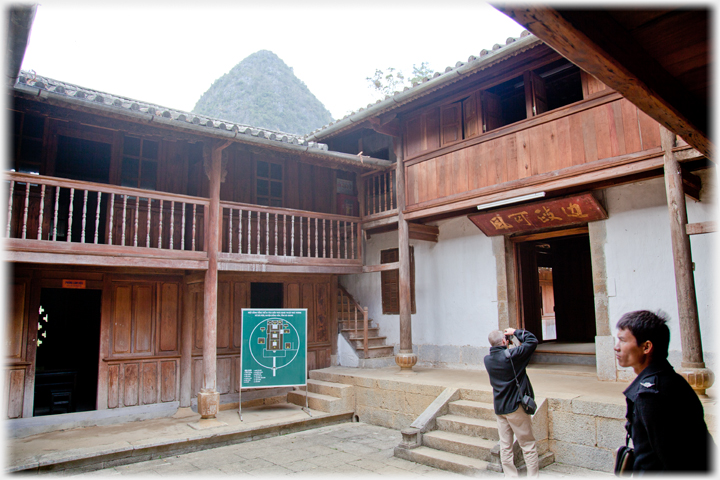 The outer courtyard with a karst peeping over the roof
The next page shows, in comparison and contrast, the 'house' of the wealthiest family of the fifteen hundreds in Kirkcudbright, in south-west Scotland, which stands at one end of St. Cuthbert's Street.