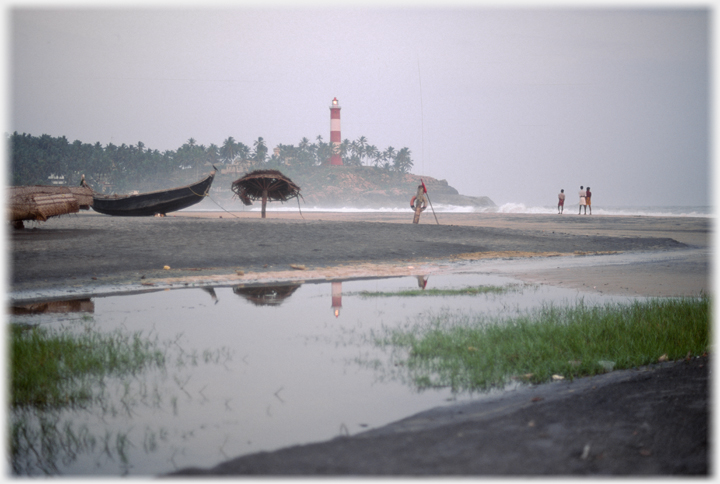 The beam of the lighthouse shows as dusk comes to the beach by Alleppey
Alleppey lies a few miles south of Cochin on the Kerala coast. It offers the moderate climate of Kerala with the sands and palms that tourists desire. In the 90s, when these photos were taken, few foreigners visited the area and it was the playground of the Indian middle classes - particularly students - who came to walk and swim. The current rendering of the name is Alappuzha coming from the state language of Malayalam, it is hard to reproduce in English.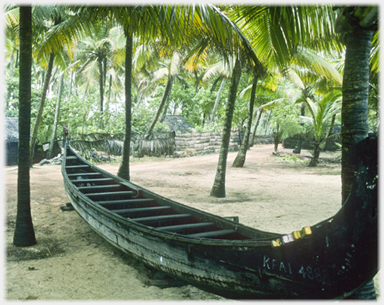 Ceremonial boat well away from the water
This line of boats with their many seats would have few practical purposes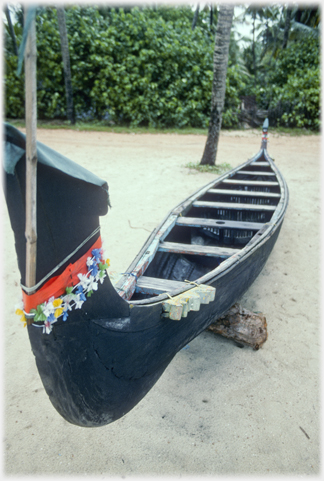 Another ceremonial boat with added flowers
However, these boats seem to have room for working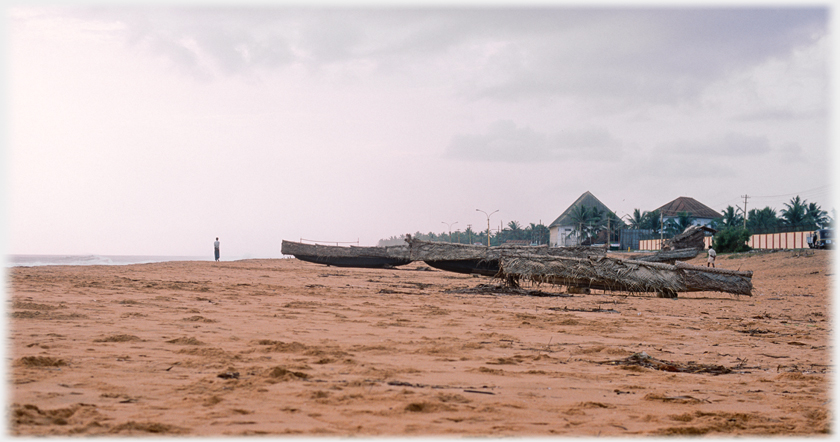 Boats drawn away from the water with protective palm covers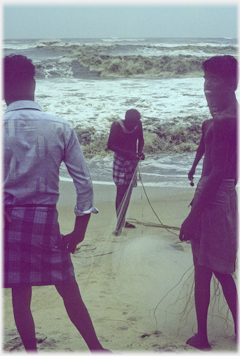 Silhouettes in the dusk as...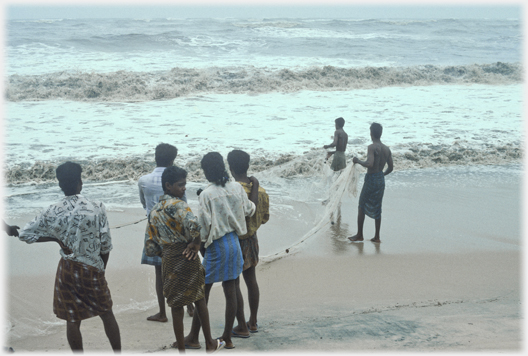 ...fishermen haul in their nets, watched by three students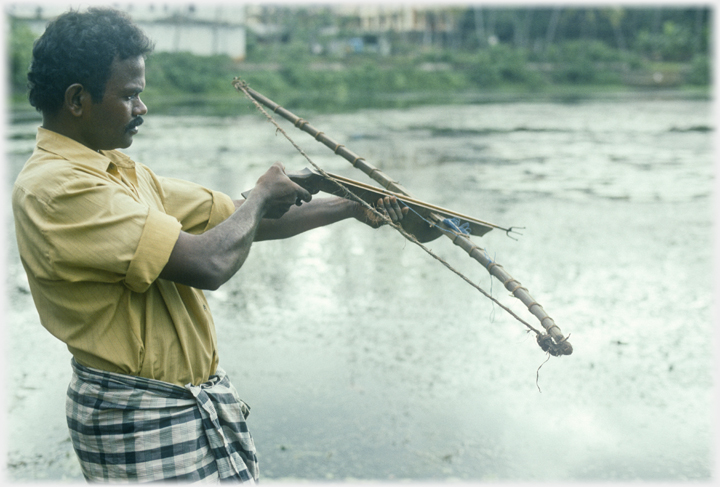 Another means of fishing - a crossbow harpoon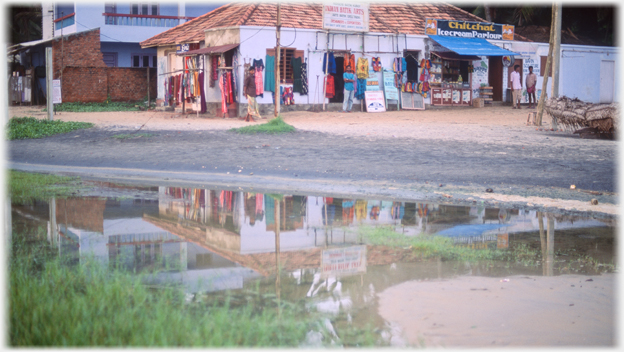 Shop near the river mouth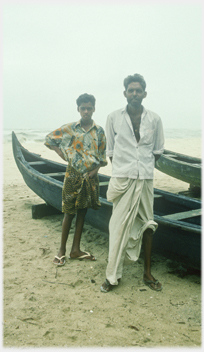 Dhoti up, and half down...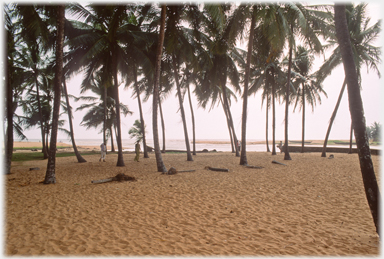 Palm grove near the river's entrance to the sea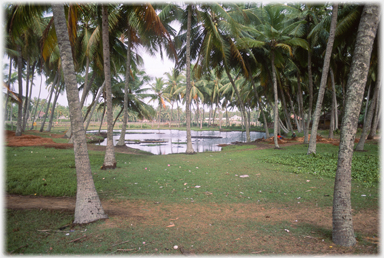 Pool on the landward-side of the palms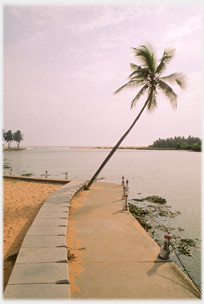 Too much beer...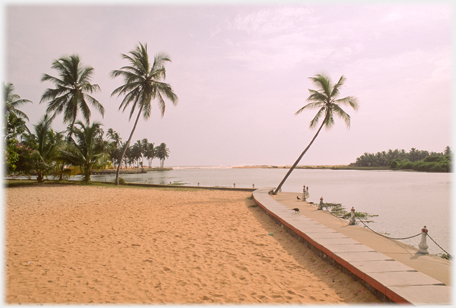 ...with some less inebriated friends

The spit of sand at the river's mouth
Bathers attend to the surf


Absorbed...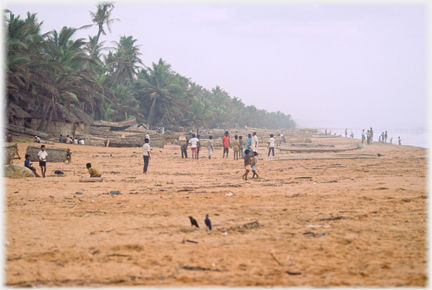 On the beach families, children and crows mingle...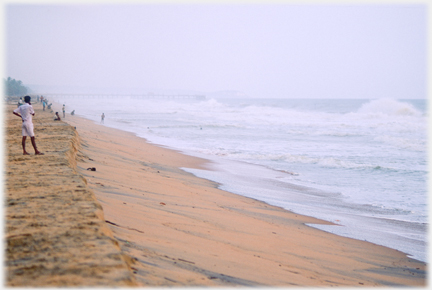 ...and just below the breakers crash and rattle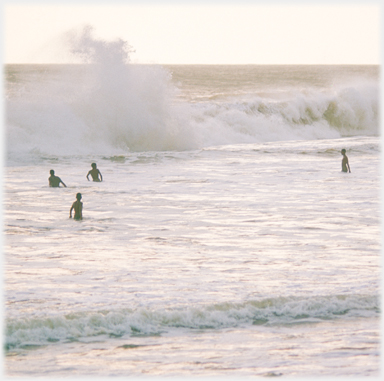 Bathers turn towards an incoming wave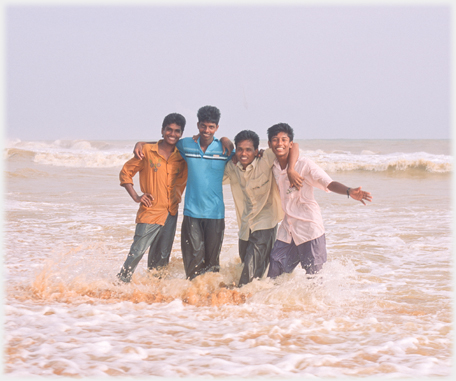 Indian men, and the more middle class women...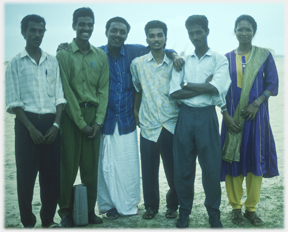 ...be they students...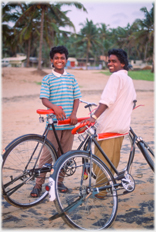 ...friends...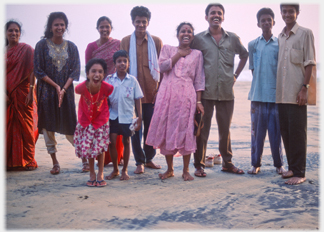 ...or families, do enjoy posing...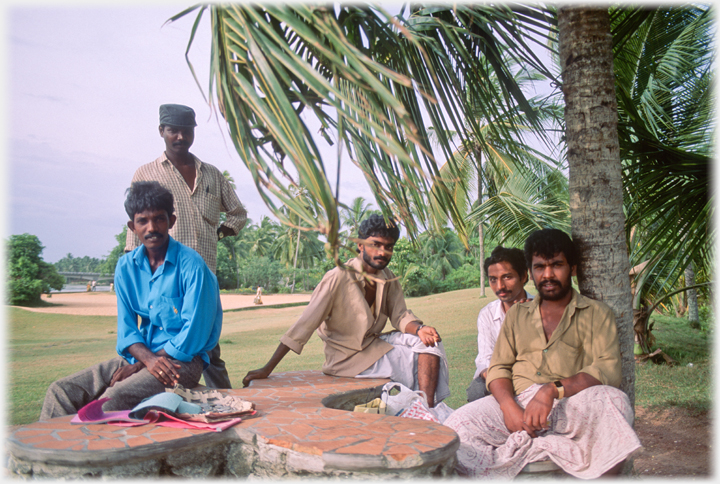 ...whether at play, or at work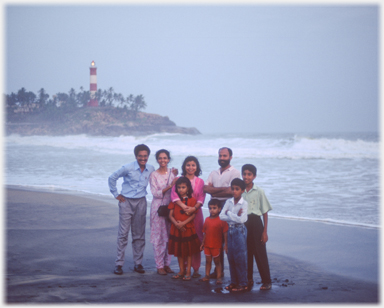 The lighthouse begins to flash...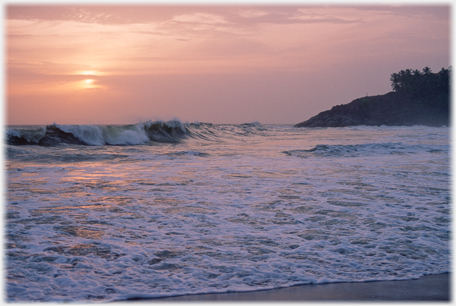 ...and the tropical sun sets vertically into the sea...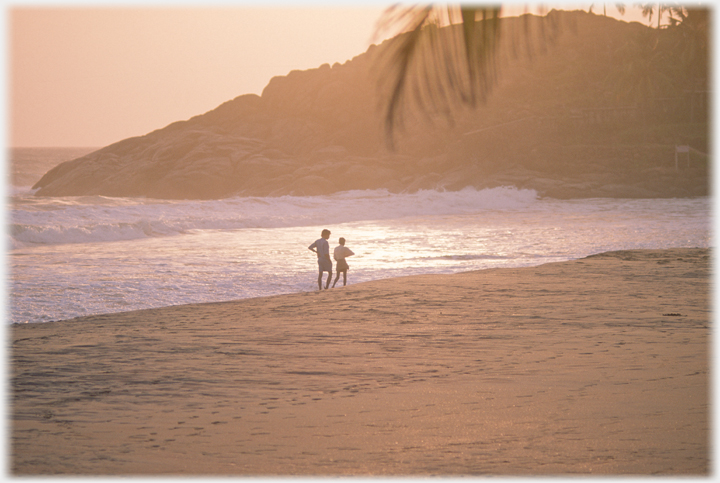 ...and leaves the world to...
Trailers...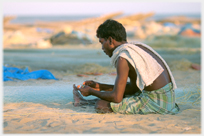 The next page goes to the other side of India - to Chennai (Madras).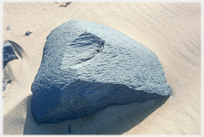 The next page of the Mosaic Section is
headed 'Idealism'.
Or go to the contents of the Mosaic Section.