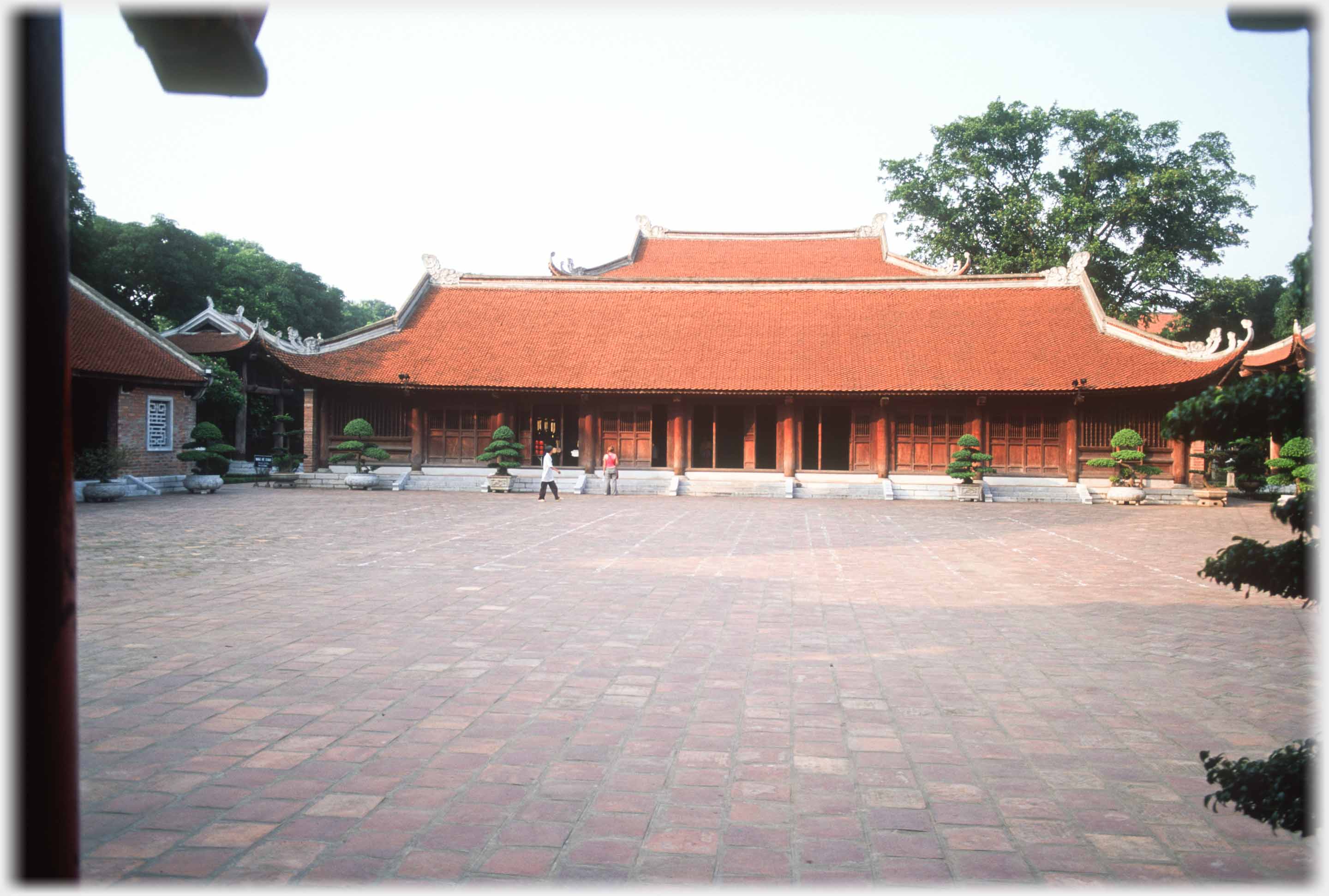 This is the innermost courtyard, and these the last buildings of the Temple of Literature
This is the second of two pages on Văn Miếu (literally the Temple of Literature) in Hà Nội. The first had photographs of the entrance pathway as far as the Courtyard of Ceremonies. Below are pictures of the fifth courtyard - Thái Học Viện - together with more architectural details. This is the last courtyard and is entered by the Thái Học gate which is situated just behind the statue of Confucius at the back of the Ceremonial Halls. On entering the final courtyard the visitor is facing the Thái Học buildings, the rear part of which is the only building on the site to
...Thái Học Viện, and here one taken in November;
the bonsai are much sadder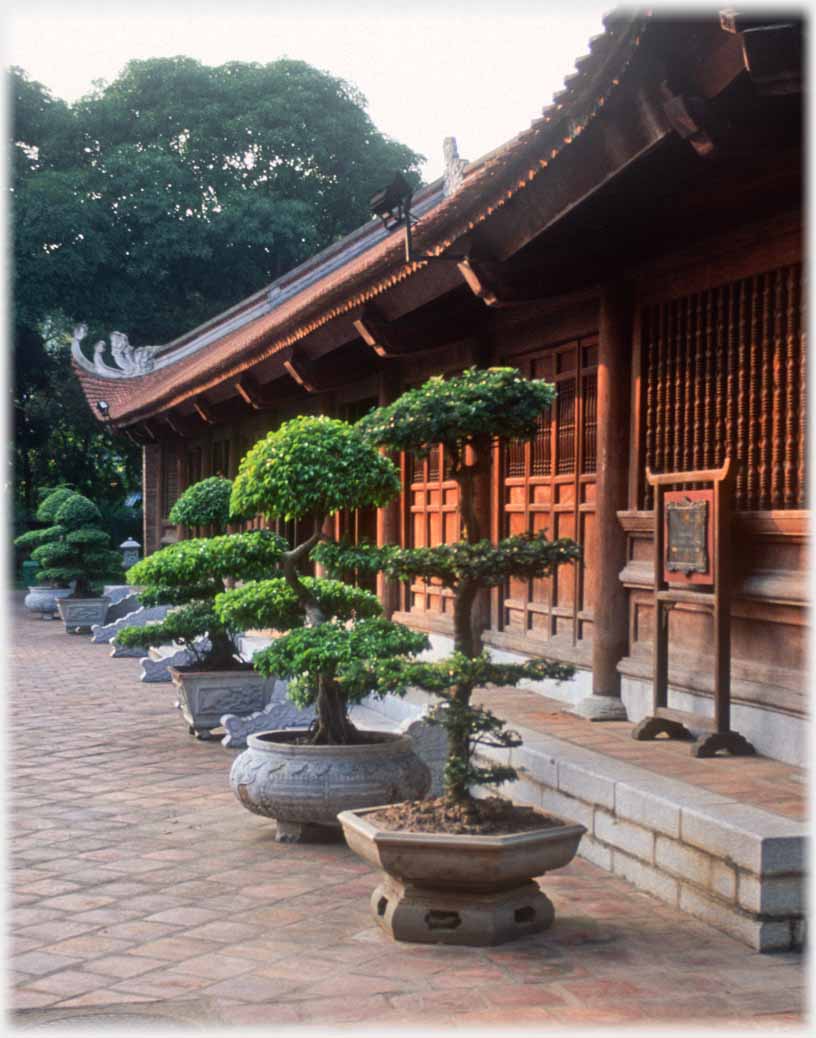 Above, a September shot of the facade of the...
have two floors. These buildings are dedicated to worthies from the past, and are used for ceremonies in memory of such scholars; as well as being active teaching spaces for contemporary scholars. All the buildings of the Temple are careful reconstructions which were completed this century and are very much in use.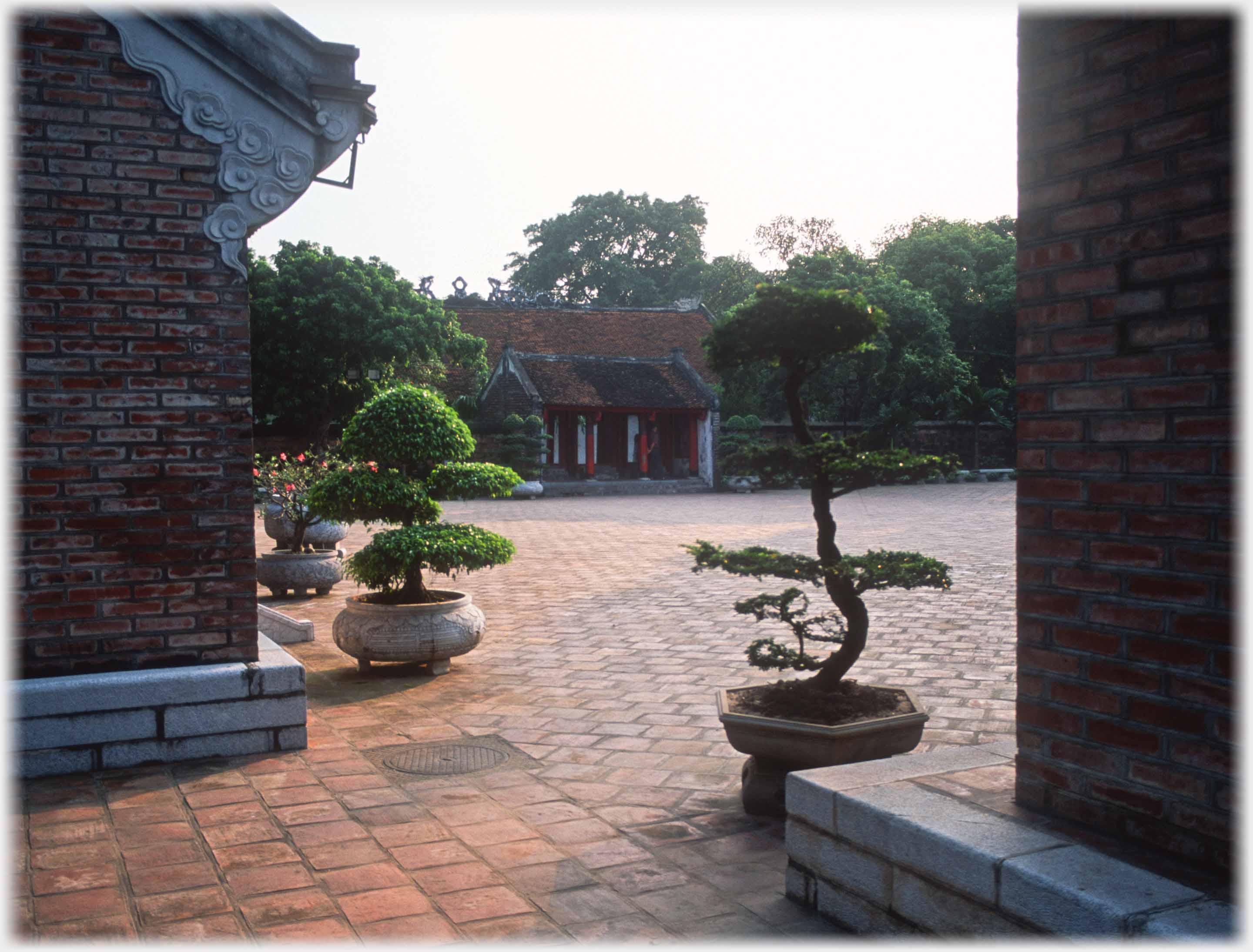 Looking back, two bonsai frame the Thái Học gate situated just behind the ceremonial halls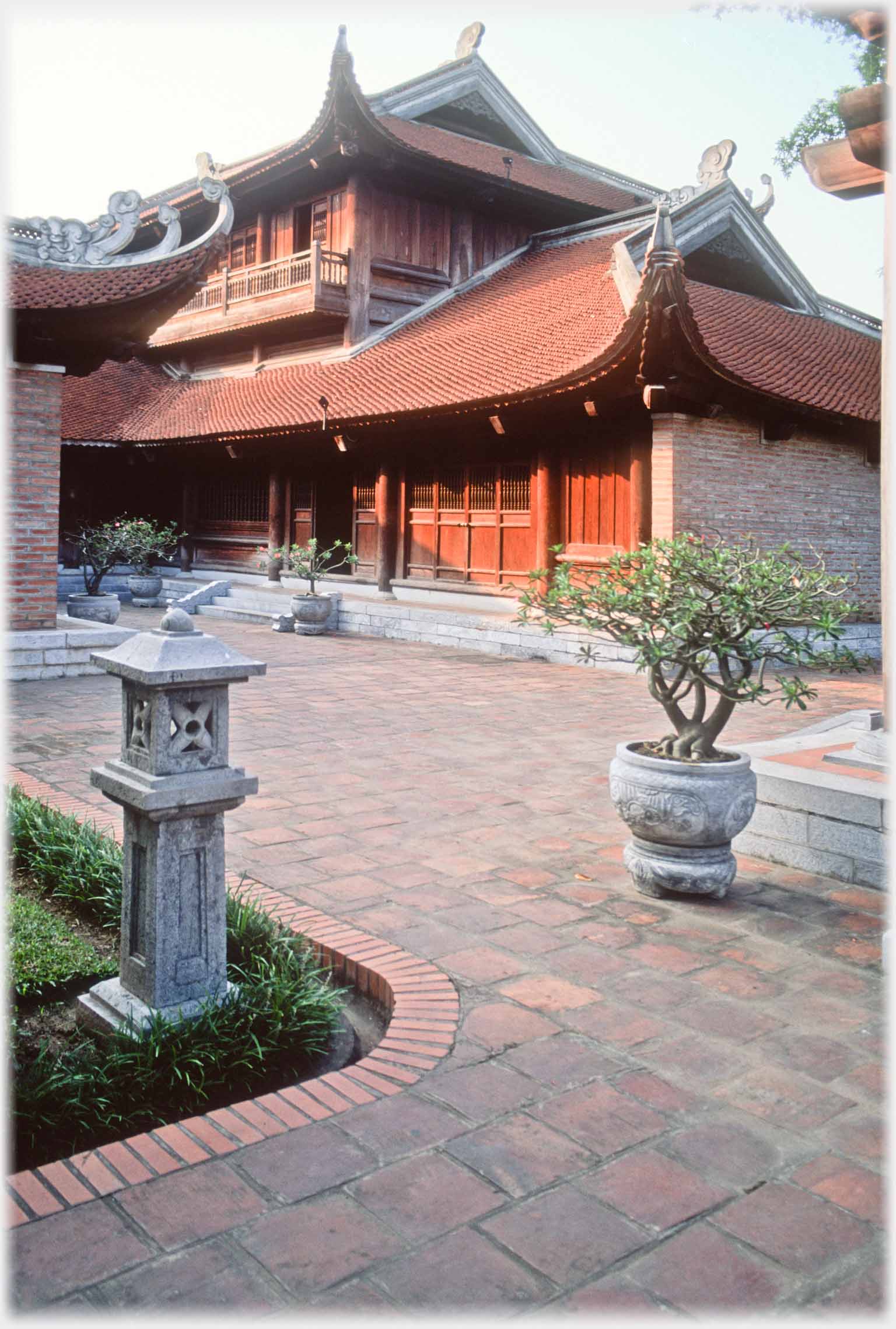 The final building of the Temple is arranged on two floors - this is a view from the east side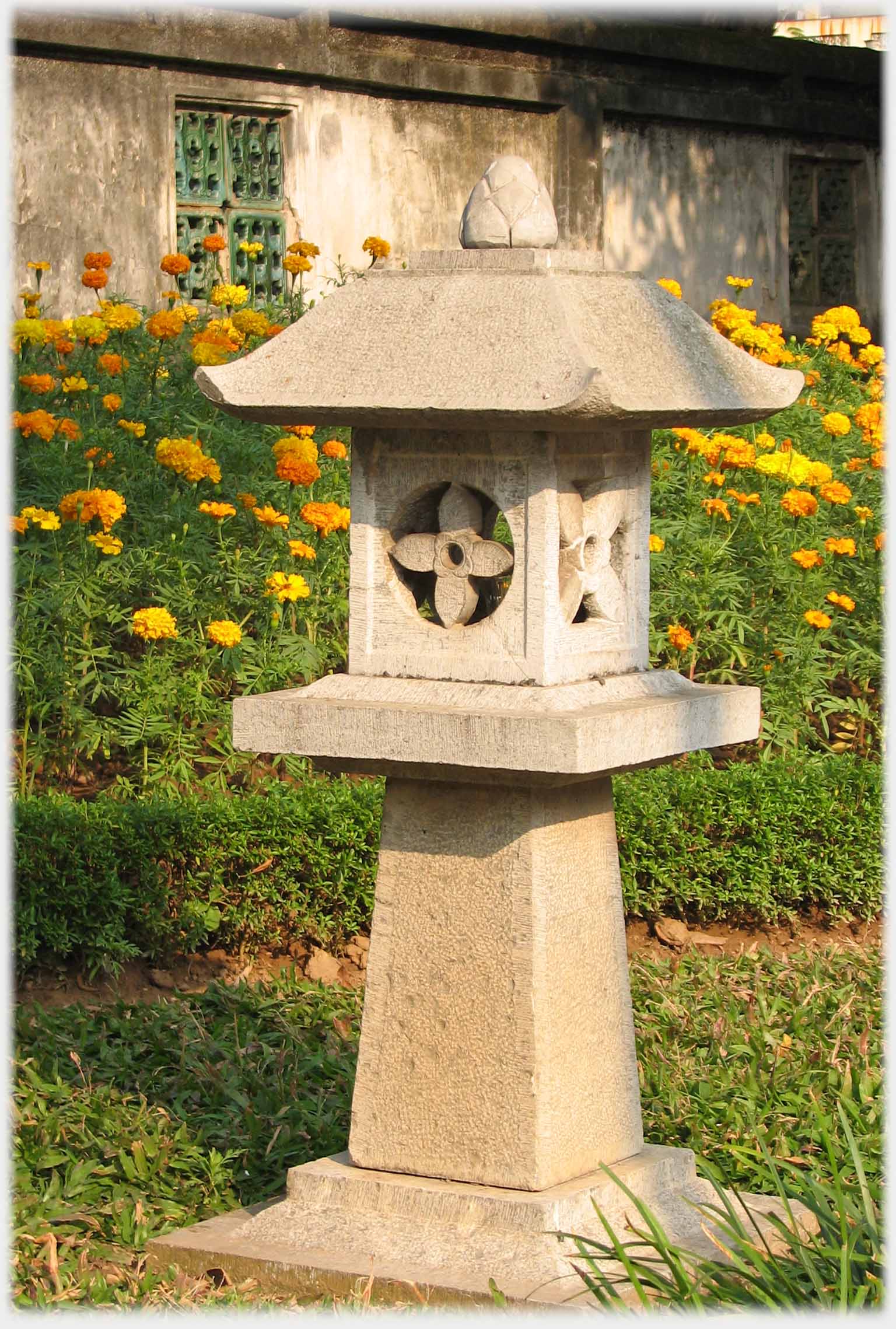 One of the decorative stone lanterns. Were they ever used as such? If so, how was a light inserted?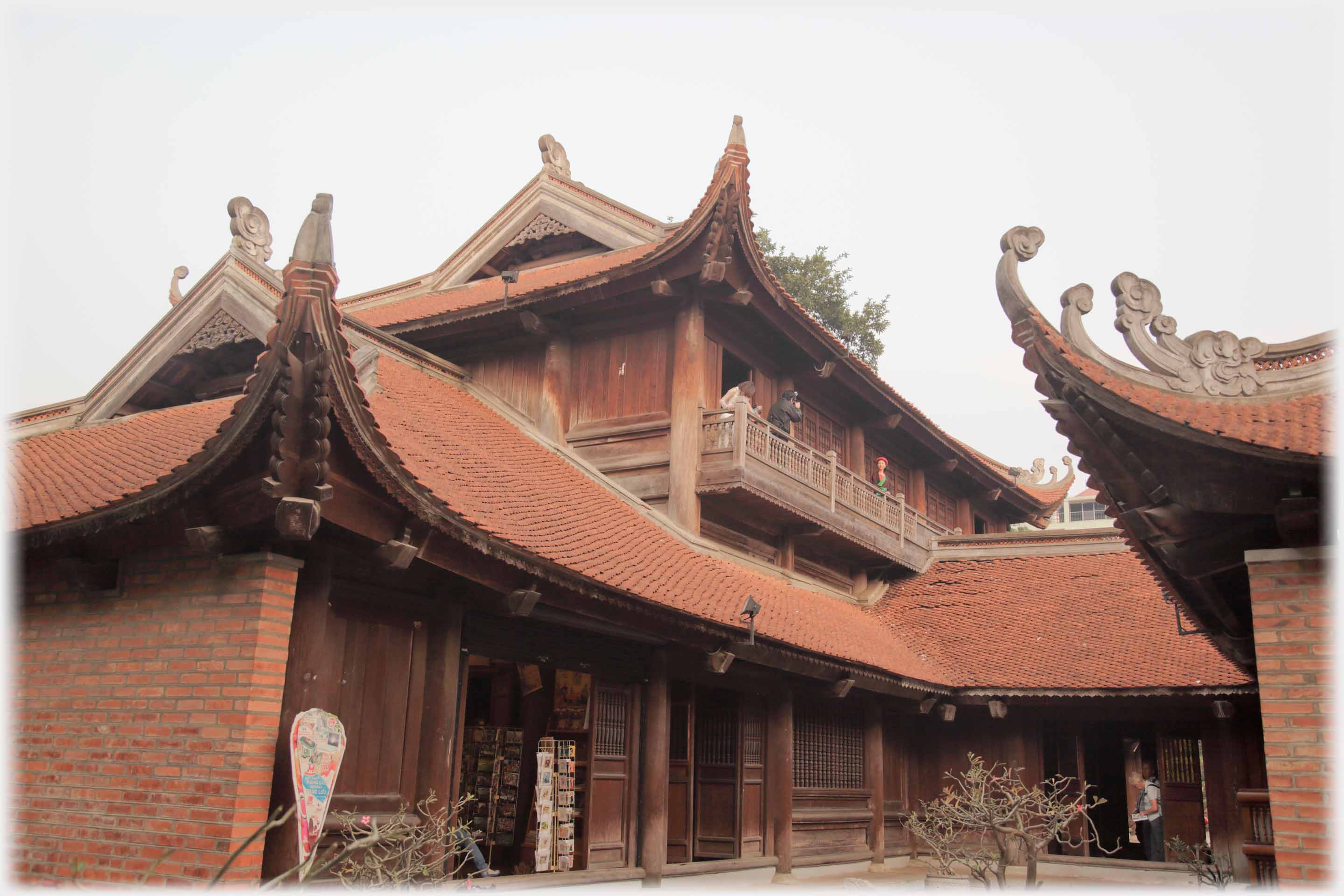 And here, that last building seen from the west side, offering a riot of up-curved eaves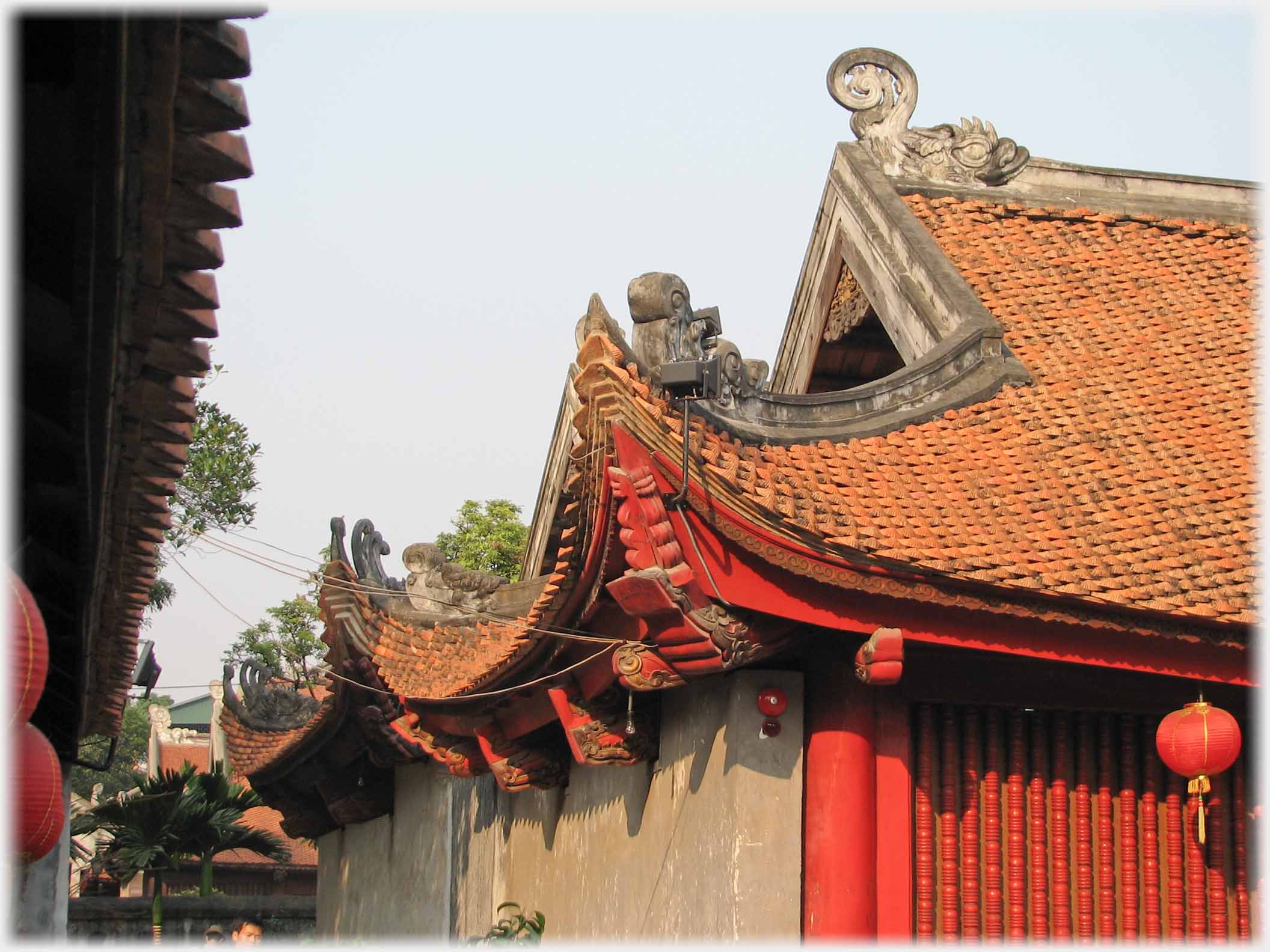 At the side of the Đại Thành Pavilion the eave supports are vermillion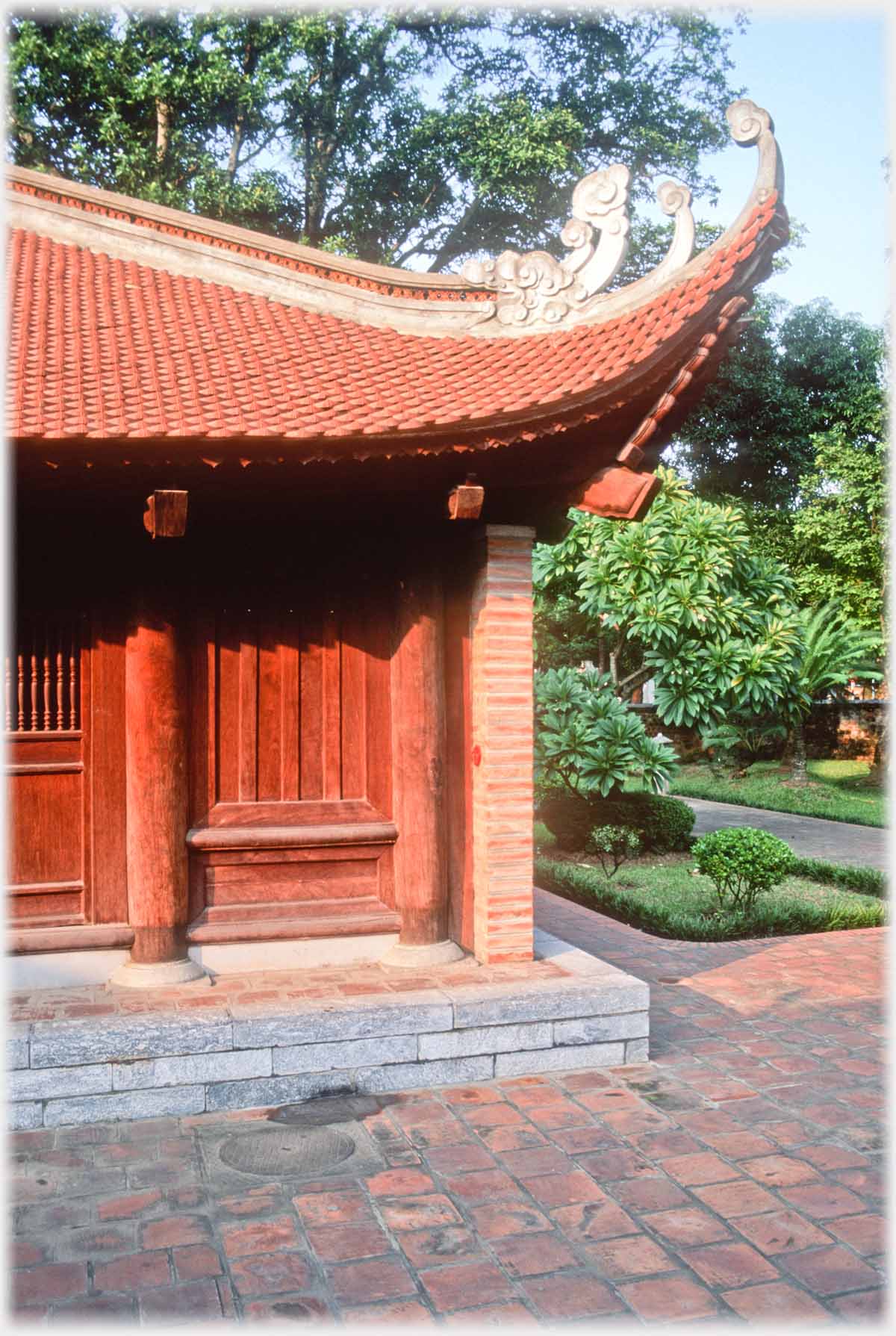 An immaculate upturned eave on the
most recently reconstructed building
Older reconstructions whave a soft patina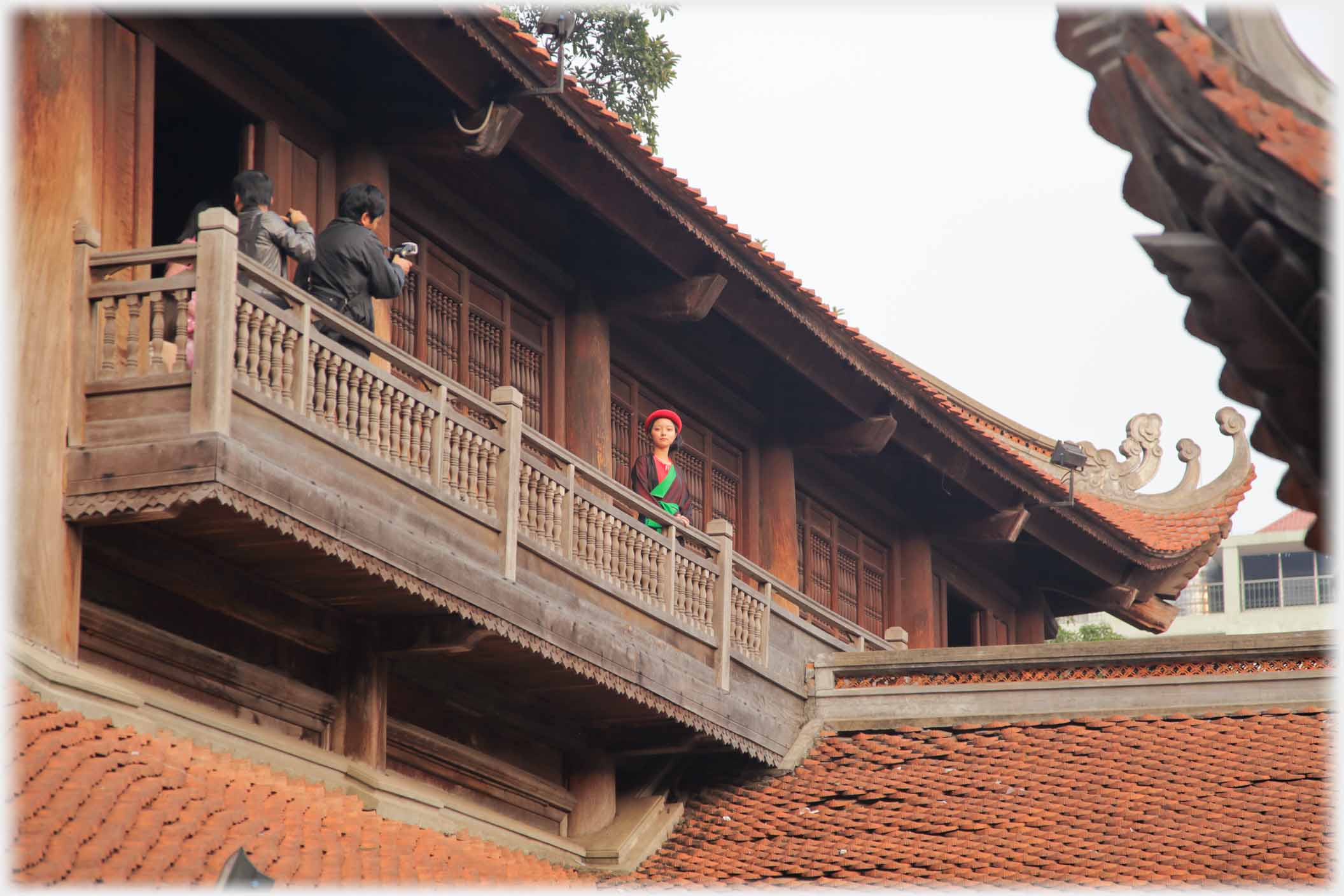 The balcony of the new rear building being used as a photographic set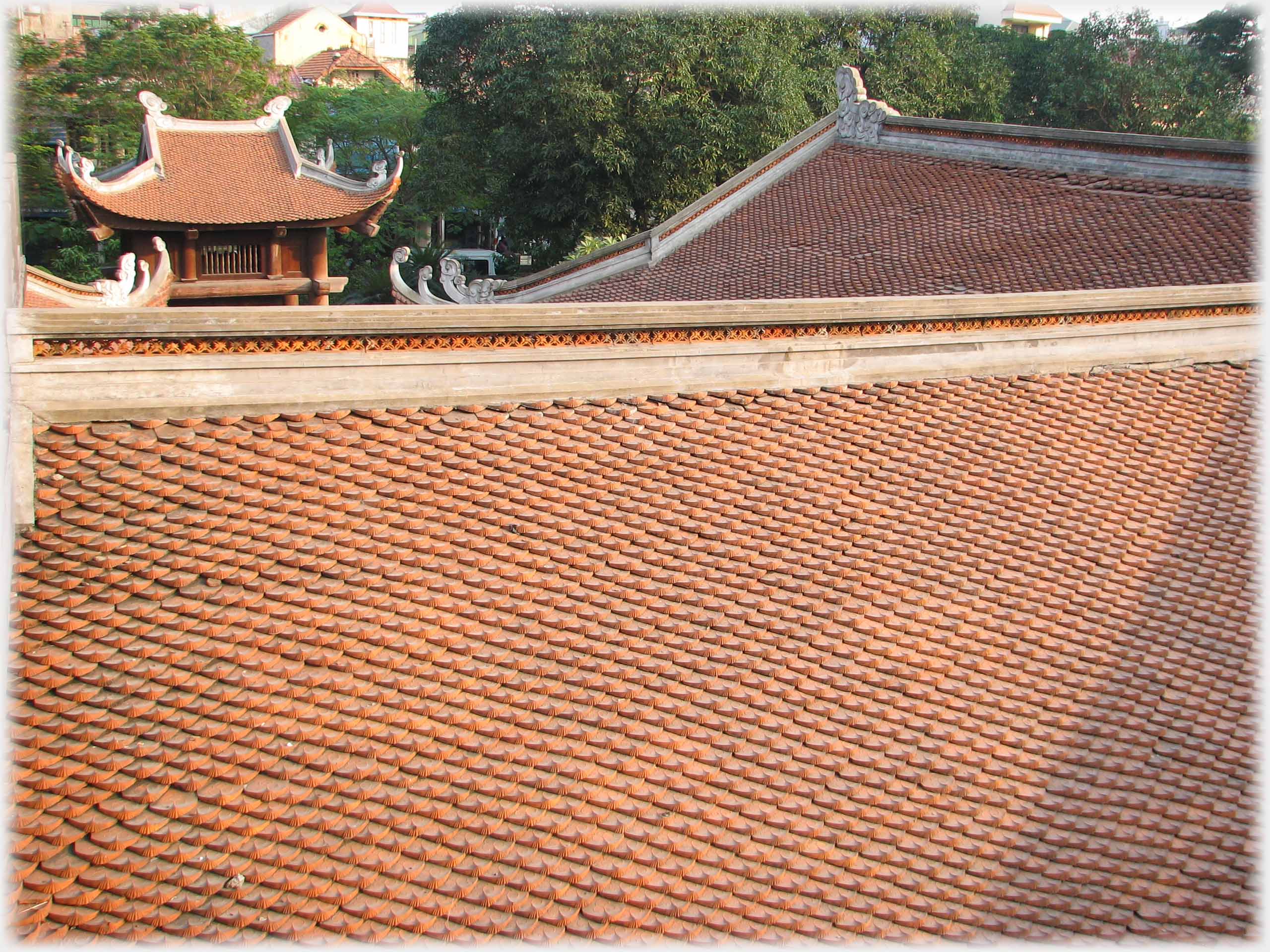 The tile work of the new roofs seem almost to have a Gaussian interference pattern in concrete form. Beyond is the roof of the Drum House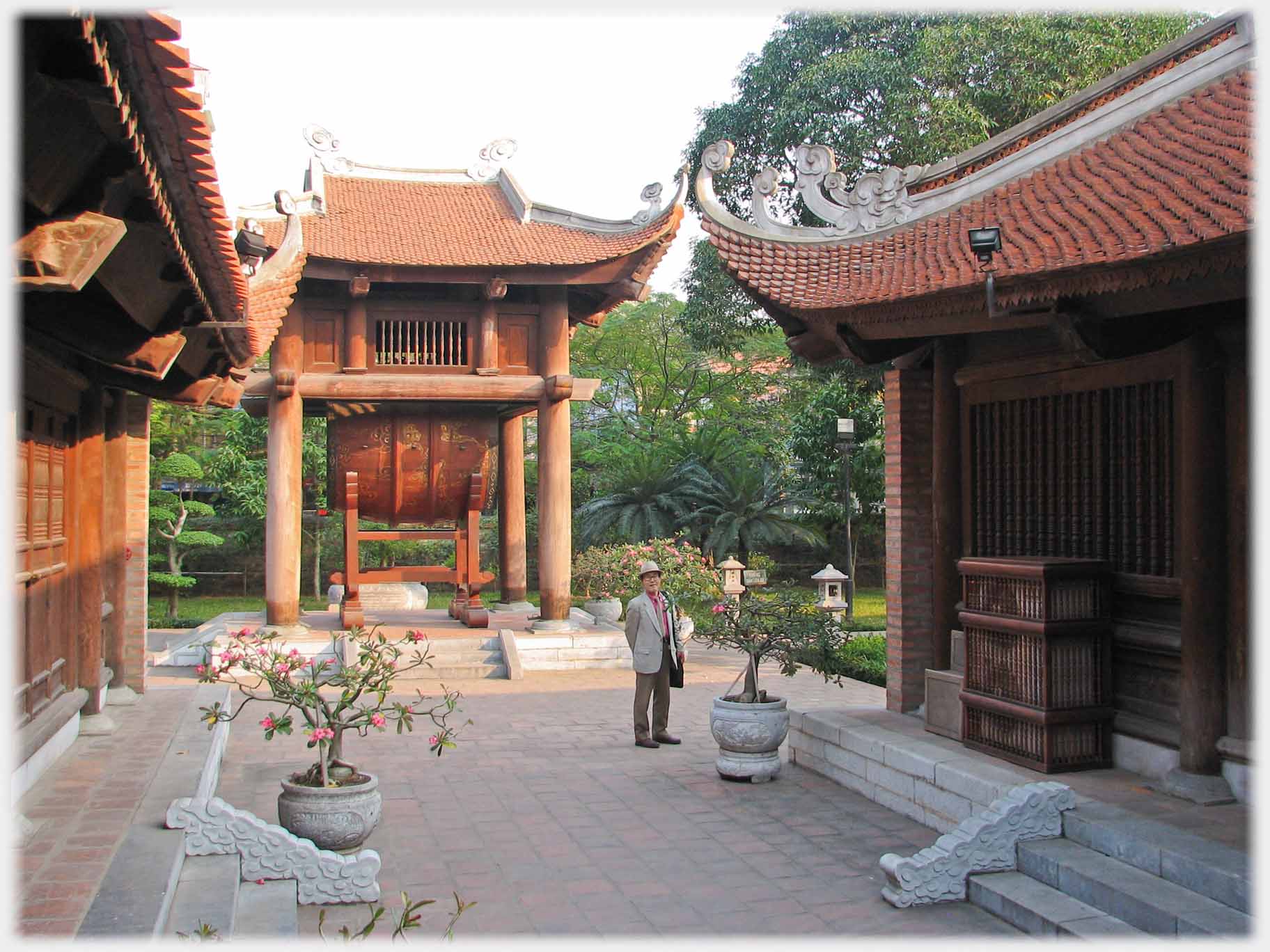 The Drum House from between the Thái Học Buildings

Ceremonial figure (misplaced) from the Middle Gate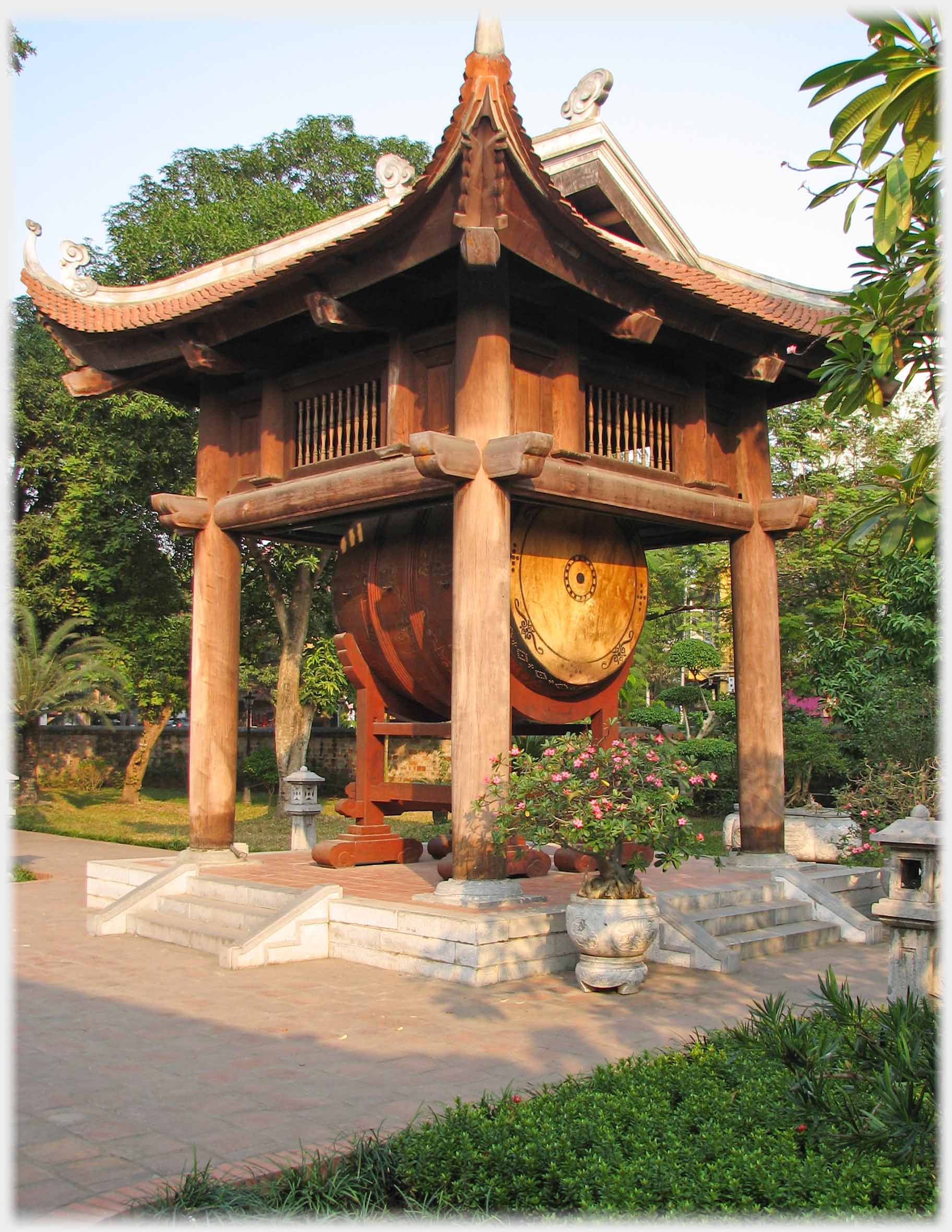 The Drum House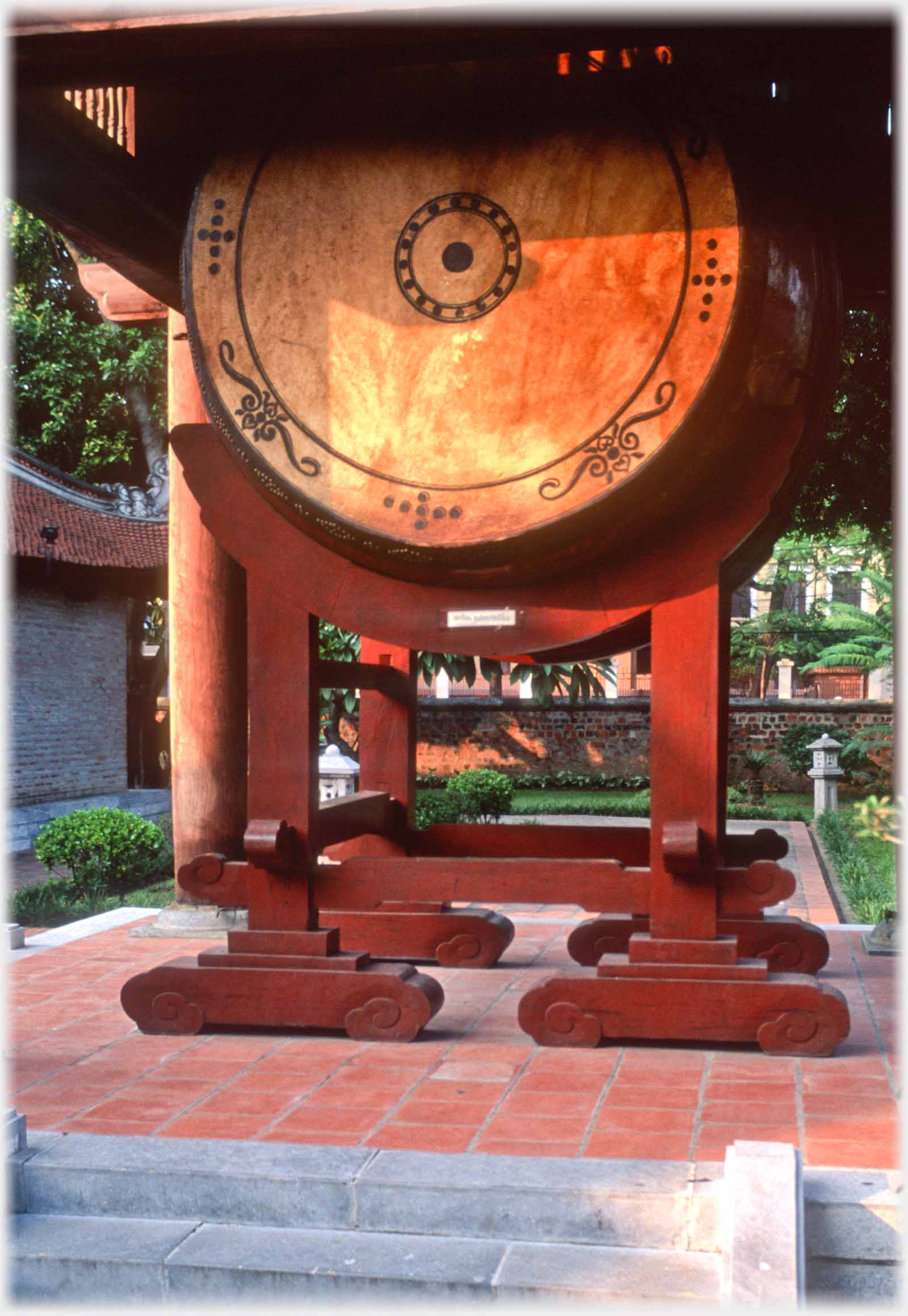 The modern drum in its pristine cradle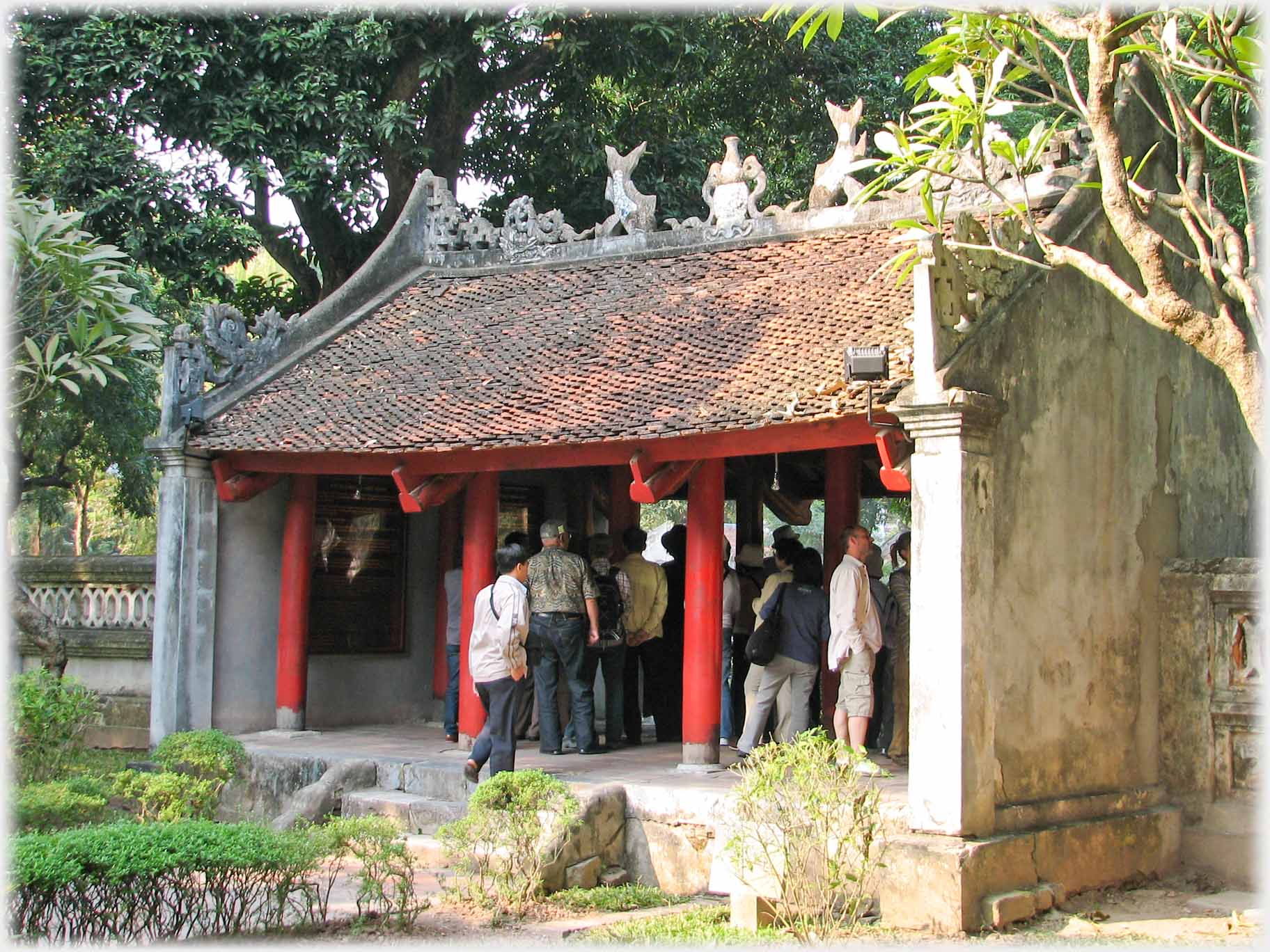 Small side pavilion with roof ridge decoration of...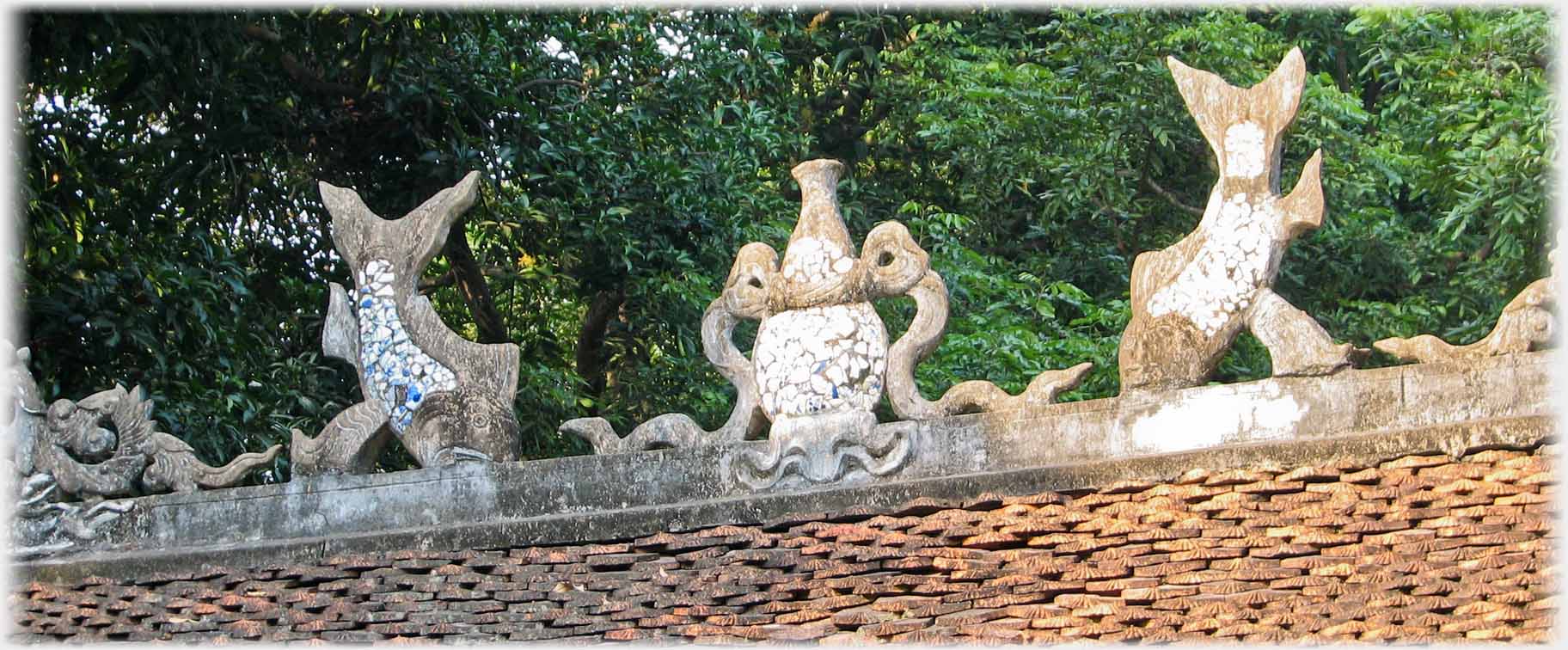 ...diving fish and serpents beside a pot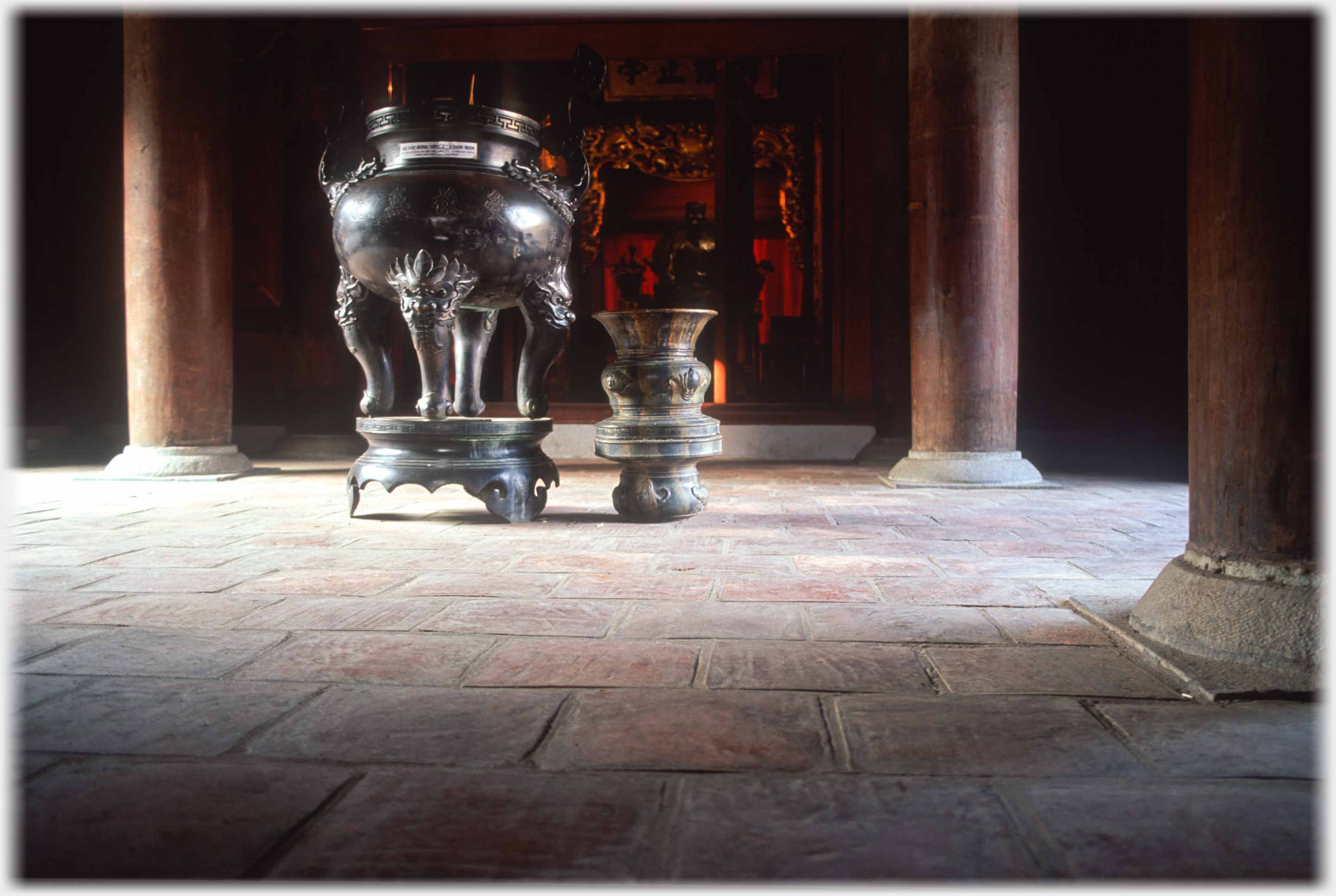 A magnificent urn stands at the entrance to the Chu Văn An memorial shrine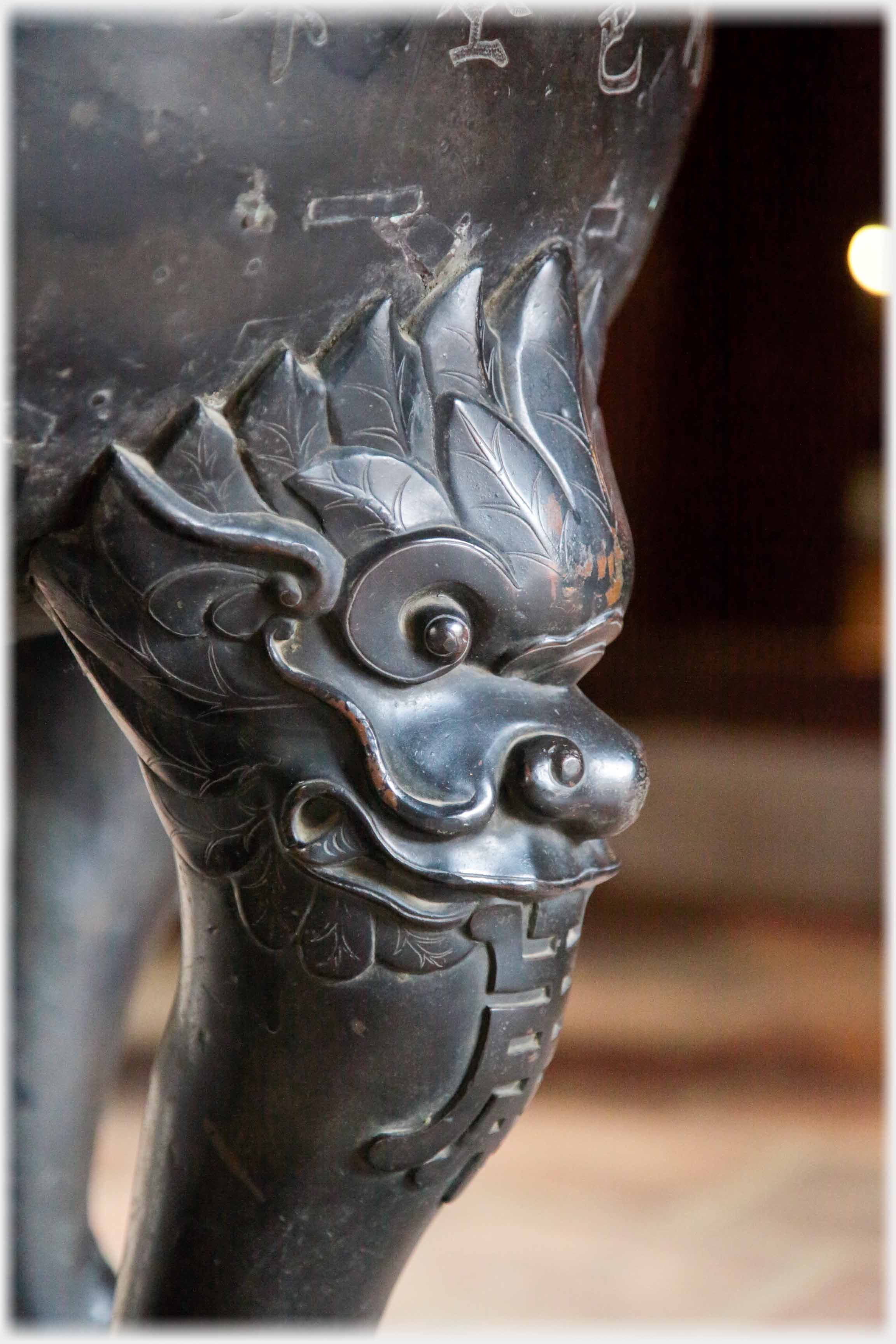 One leg of the Urn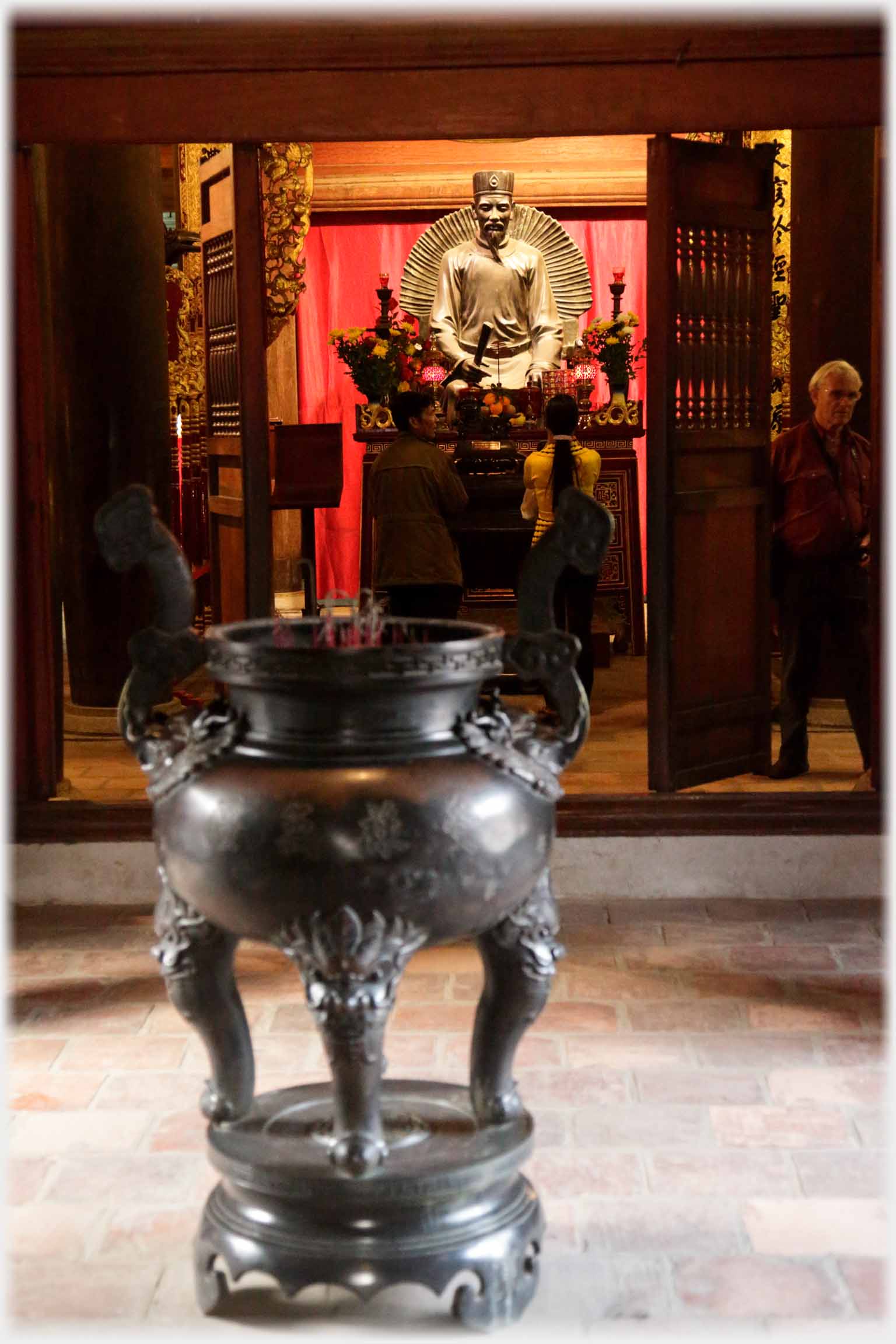 A similar shot, showing the inner chamber when lit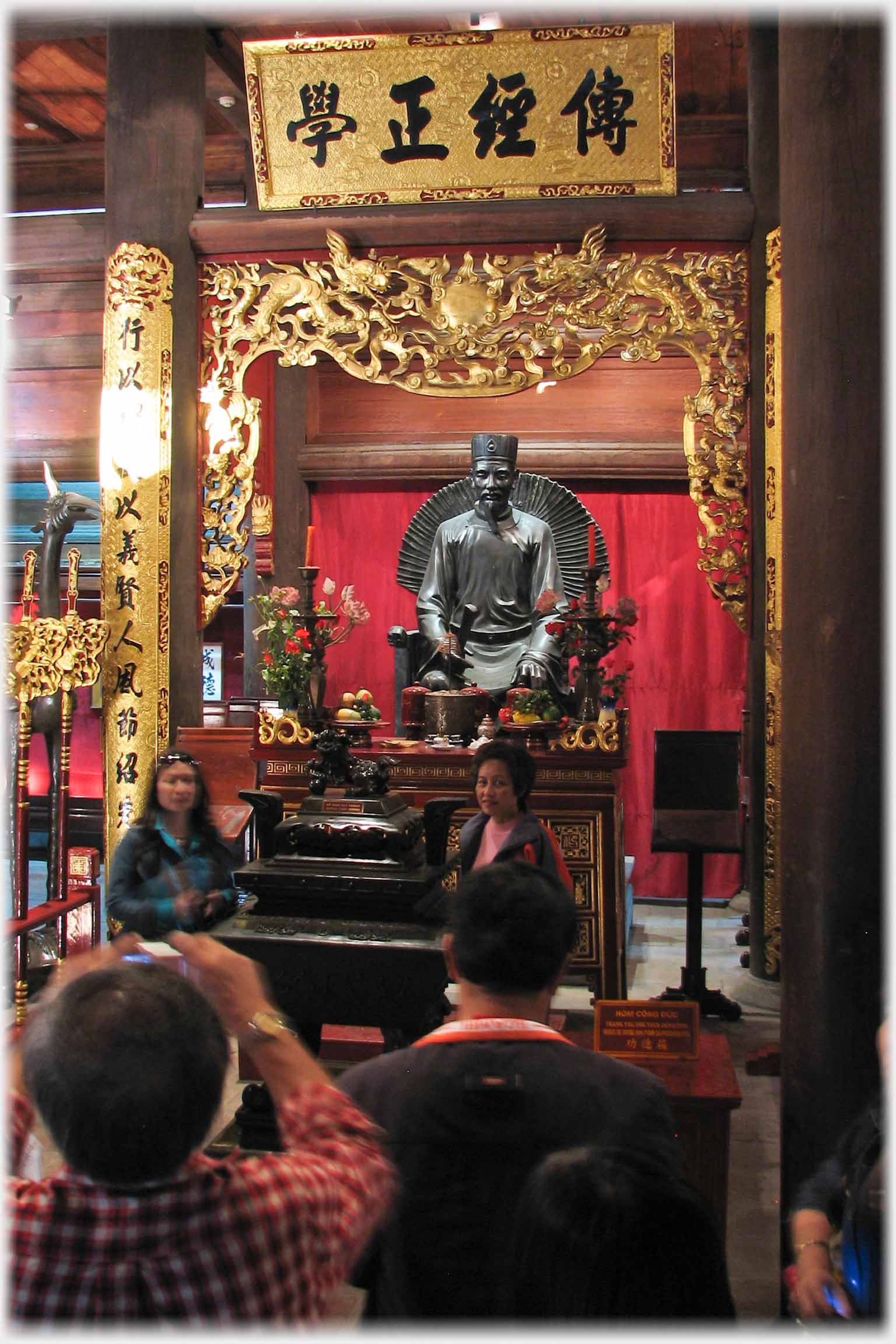 The statue of Chu Văn An as backdrop for devotees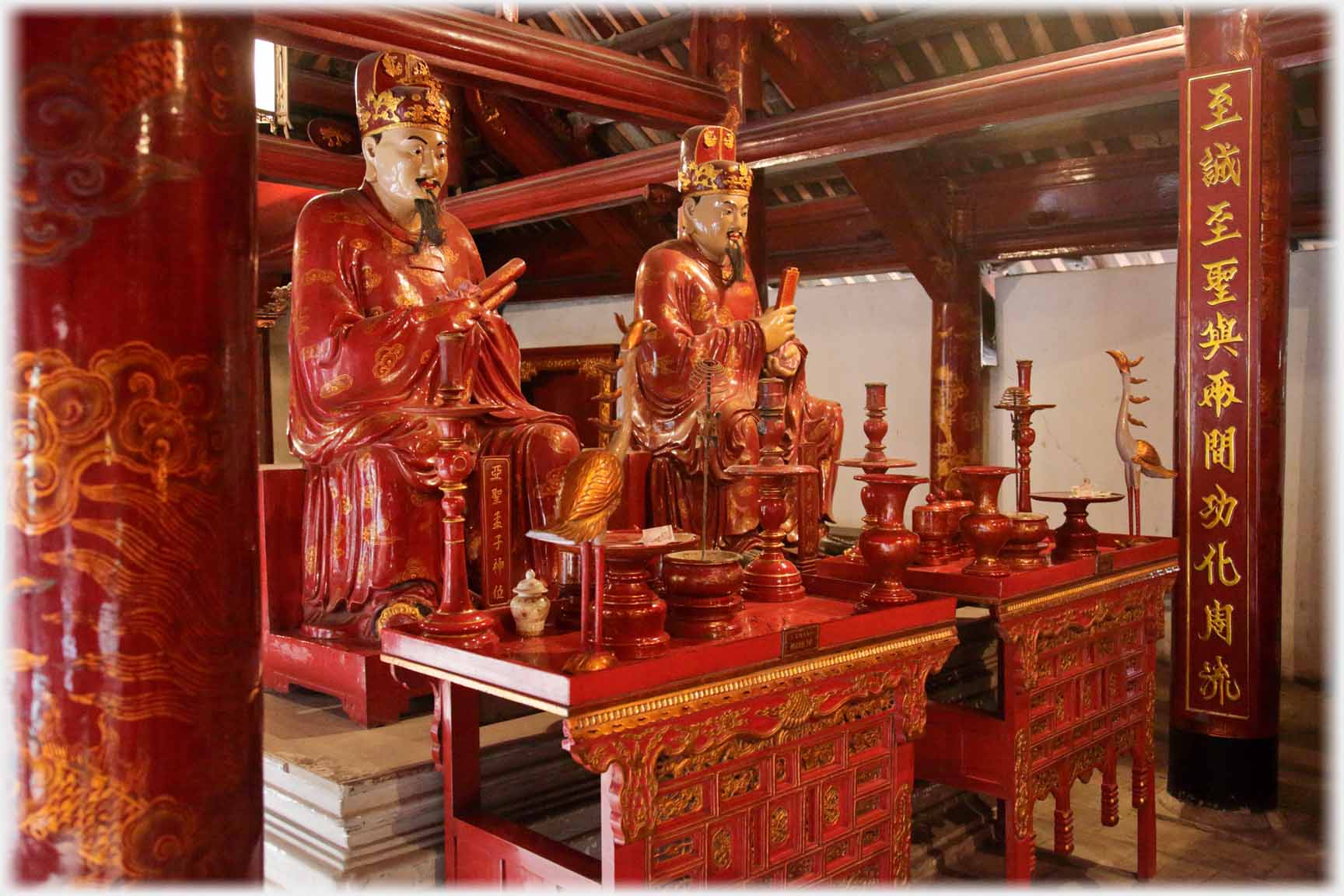 In the hall on the south side of the Thái Học courtyard are these four disciples of Confucius. Maybe Yanhui, Zengshen and Zisi are not household names in Europe, but you might have heard of Mencius...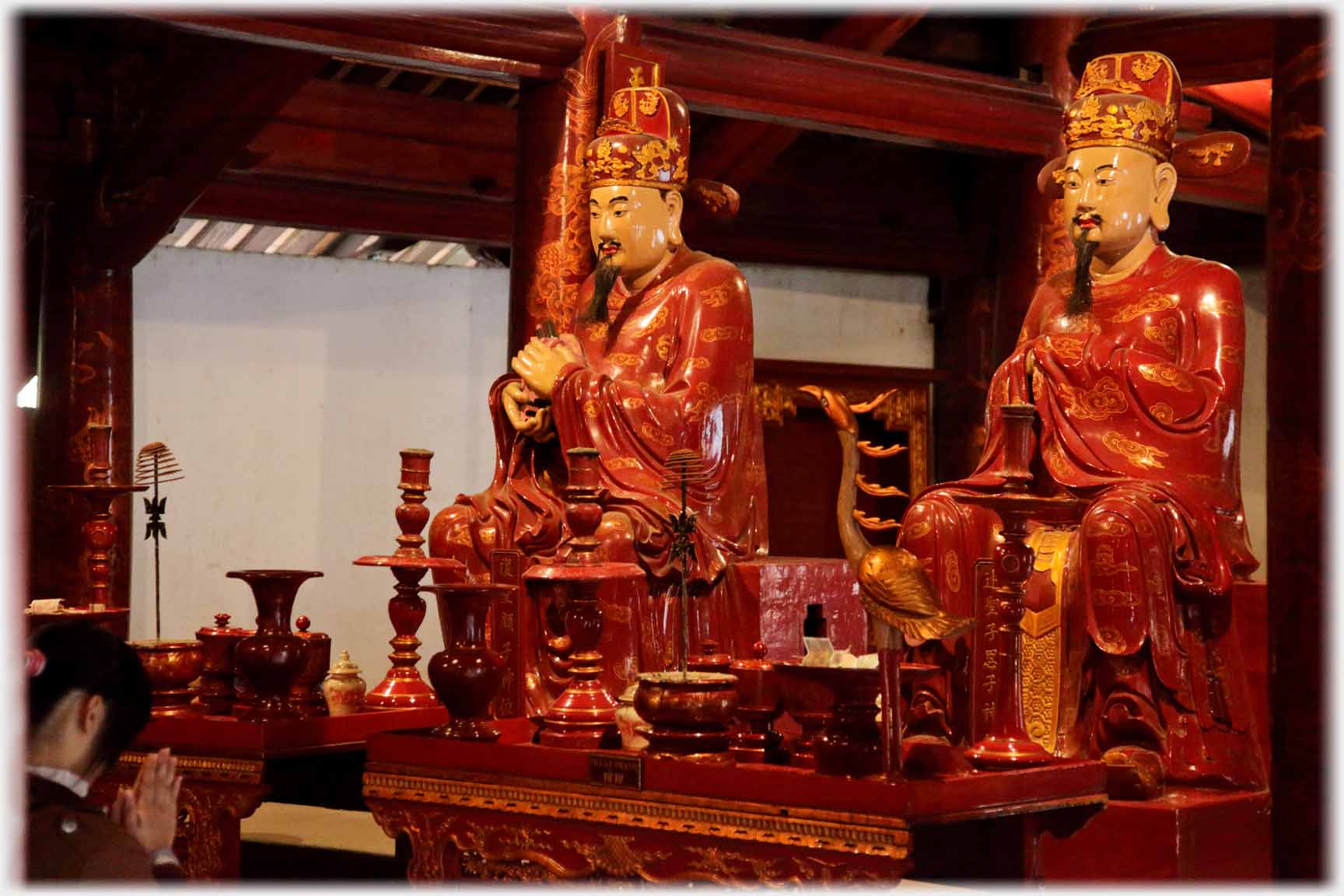 ...Maybe he is the one receiving acknowledgement from the praying hands at the left of the photograph. Which also makes the point that this is a Temple: a secular building memorialising famous sages, philosophers or leaders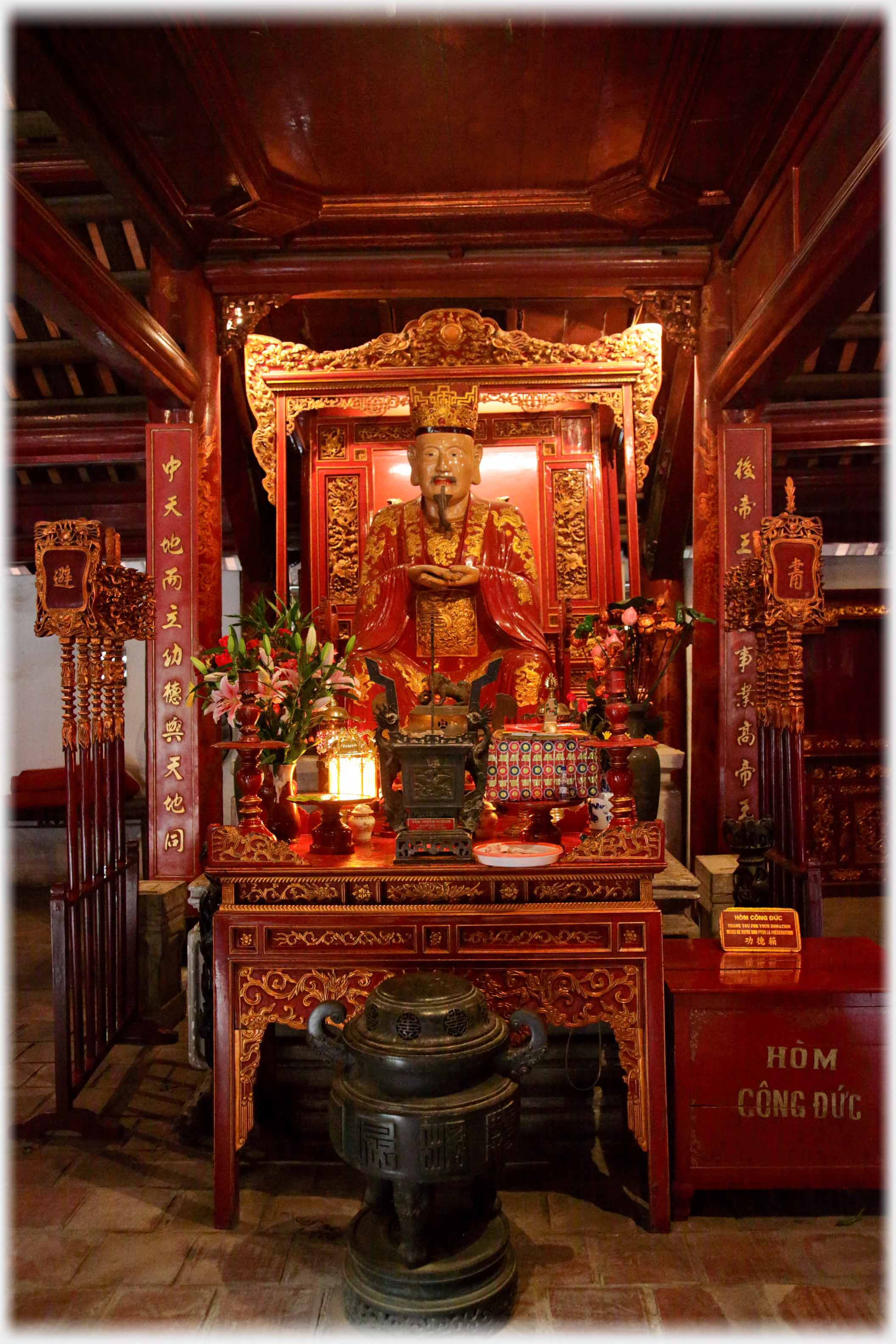 At the centre and focal point of the Temple of Literature,
sits Confucius
Trailers...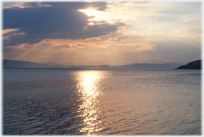 The next Picture Posting page is to take a leap from the ancient East to contemporary Scotland, and the sea that lies between the mainland and the island of Raasay.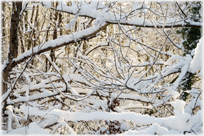 The next page of the Mosaic Section is headed 'Snowflake Fable'.
Or go to the contents

Go to the contents of the Mosaic Section.

of the Mosaic Section.