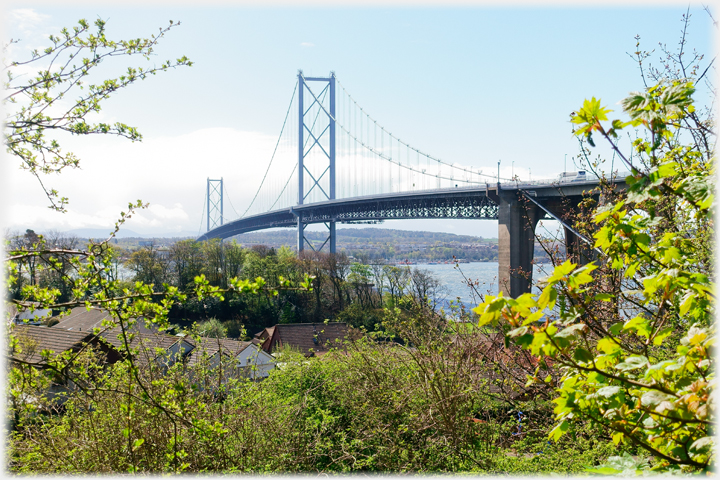 The Forth Road Bridge seen from North Queensferry
The middle of the three bridges over the Firth of Forth, in both position and age, is the Forth Road Bridge which was opened in 1964.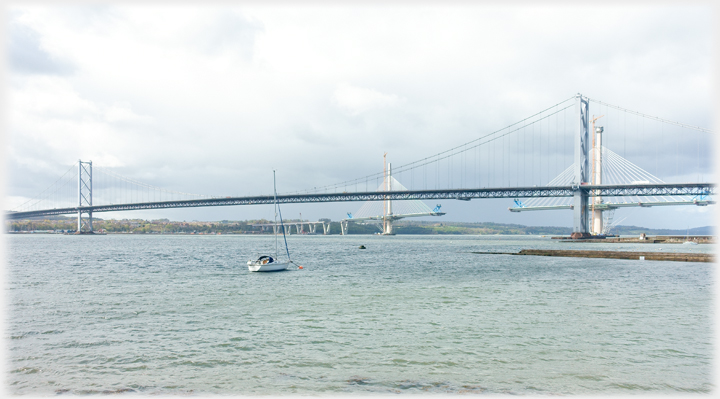 The Forth Road Bridge with the new Queensferry bridge beyond
Although it had been talked about for a century or more, work actually started on The Forth Road Bridge in 1958, by then the pressure on the 800 year old ferry service, which was carrying some 1.5 million people a year, was intense. The bridge was chosen in preference to a tunnel for its lesser cost. Now most people seem to welcome the design style with its contrast to the rail bridge. Its vital statistics are that it rises 150 metres above the water, has a total length of 2.5 kilometres, with a central span of just over one kilometre.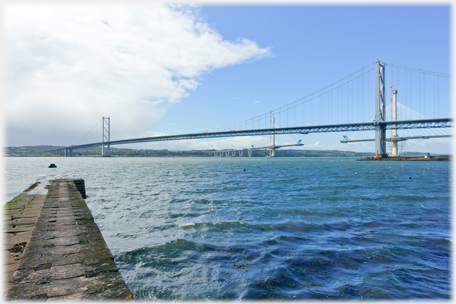 The road bridge with the pier of the ferry it replaced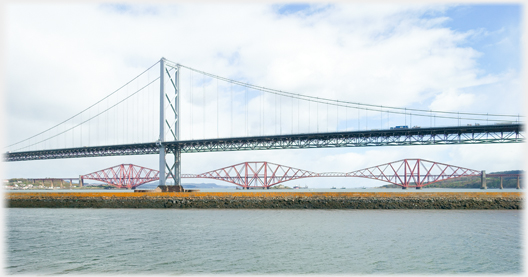 The road bridge with the rail bridge beyond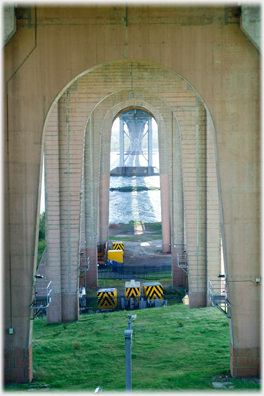 Looking under the road bridge, the reflection of its carriageways on the water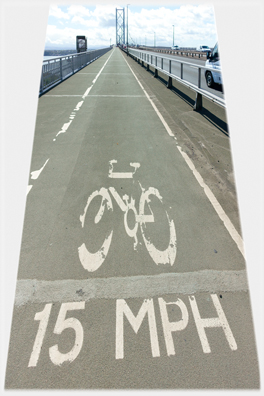 Both carriageways have combined footpaths and cycle ways
The two cables on which the bridge is hung are nearly two feet (0.59 metre) in diameter and consist of some 11 thousand wires (each nearly a quarter of an inch thick) wound together. These two massive cables each carries 13,800 tons, so the road bridge has half the weight of the rail bridge.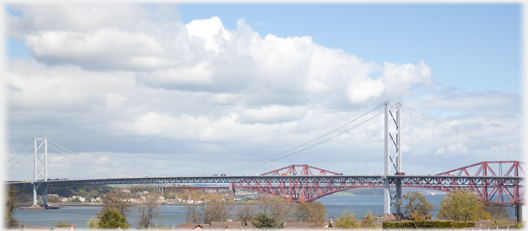 The central span of the bridge is one kilometre long and the total length is 2.5 kilometres

The sections of the new Queensferry Bridge are due to meet and be opened to traffic this year
The south towers of the road bridges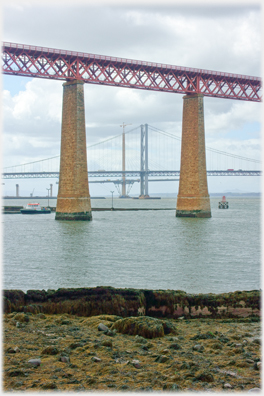 The towers of the road bridge stand 156 metres above the water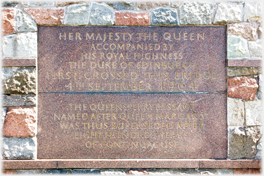 The plaque by the bridge reads: "Her Majesty the Queen accompanied by his Royal Highness the Duke of Edinburgh first crossed this bridge 4th September 1964 The Queensferry passage named after Queen Margaret was thus superseded after eight hundred yeares of continual use"

Three bridges; with the temporary towers at the left used for construction
The life expectancy of the road bridge was originally 120 years, but, after 40 years, inspections began to show problems and it was estimated that its life might be as little as 56 years. The original cost was £11.5 million.
Seven workers' lives were lost during building.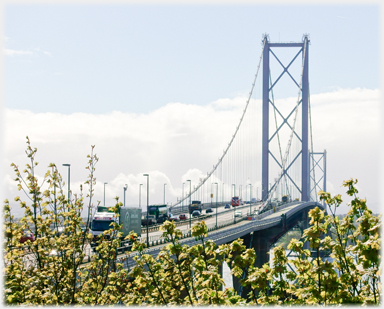 Intended to carry 30,000 vehicles a day the number has now risen to some 60,000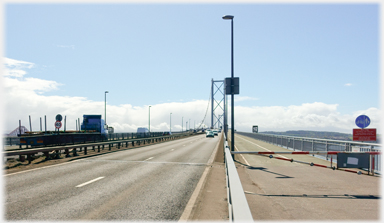 A quiet moment on the bridge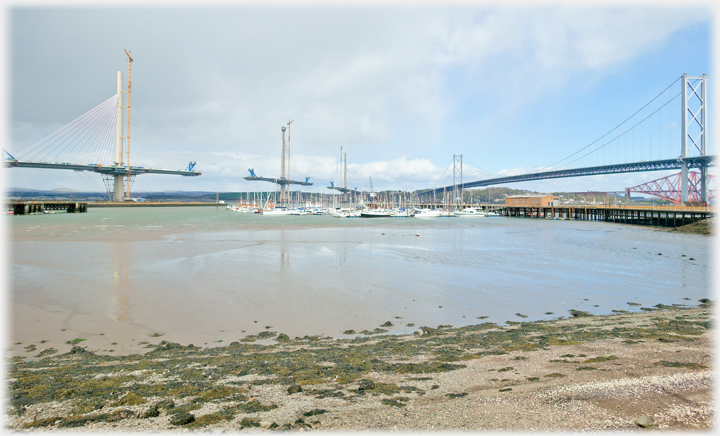 In the Spring of 2016 the new Queensferry Bridge is still just a bit 'gappy' compared to its older sibling, as seen from Port Edgar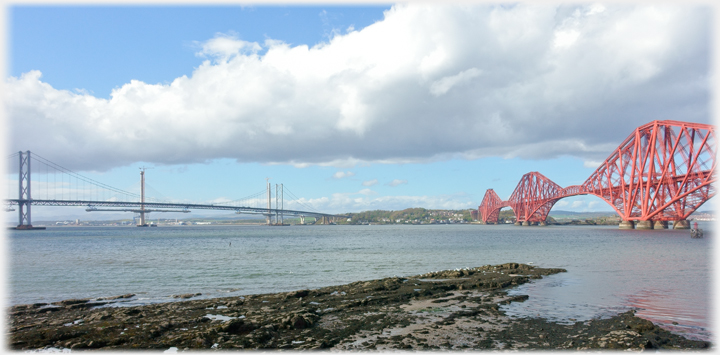 The road and rail bridges form a magnificent pair,
contrasting slender economy with massive strength
The next page takes you to the newly constructed Queensferry Bridge which has opened since these pictures were taken in 2016.