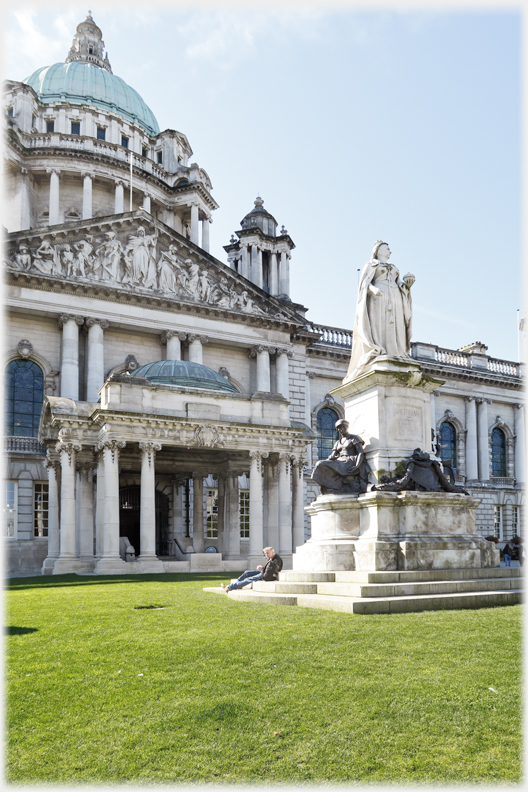 The City Hall fronted by Queen Victoria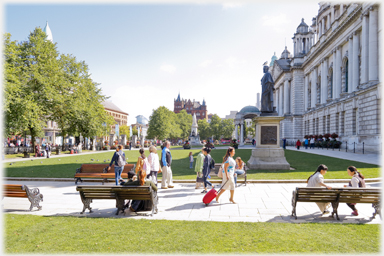 Gardens between the City Hall and Donegall Place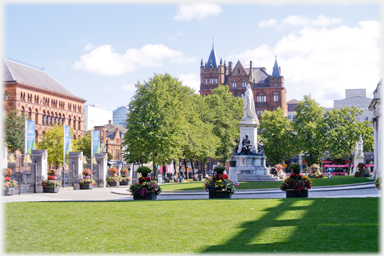 Victoria and the Richardson Owden building
Belfast

has changed out of recognition to a visitor such as myself in the last 30 years. Gone is the grim reality that the troubles laid on the city. Now it is bustling, vibrant yet relaxed, and new buildings decorate its skyline.

People wander just as they do in Glasgow or Manchester, and the lack of army and bomb blast protection, so conspicuous in other cities, has returned Belfast to normal - its sad that its politicians are failing to run the place and have to leave it to civil servants; so the troubles still lurk.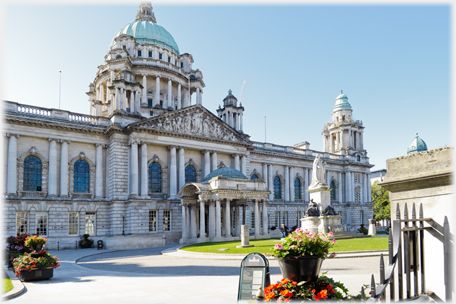 City Hall facade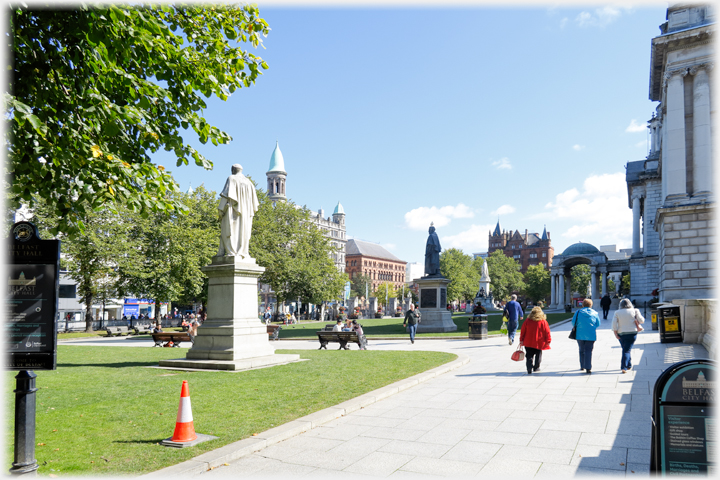 The gardens in front of the City Hall offer plenty of space to idle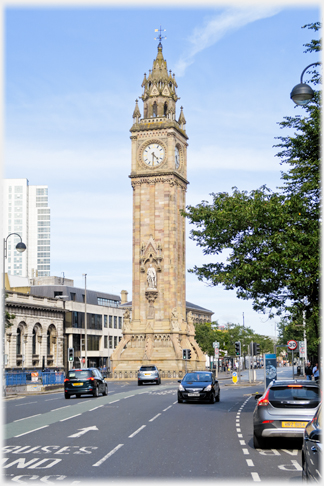 The Albert Memorial clock in Custom House Square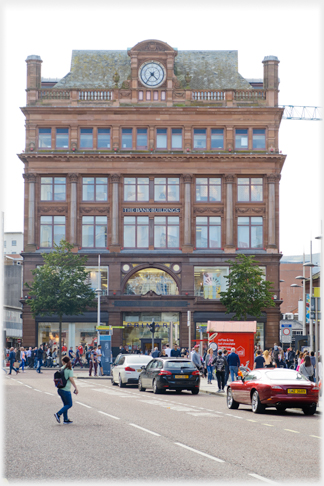 The Bank Building on Donegall Street from Castle Place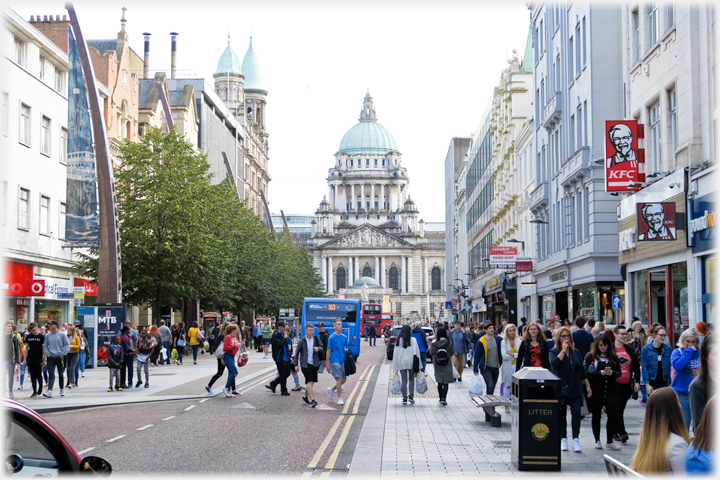 Looking up the main shopping street of Donegall Place to the City Hall
Electric wagons run in circles around the city centre, suddenly and silently (bar the on-board hen parties)
popping out of side streets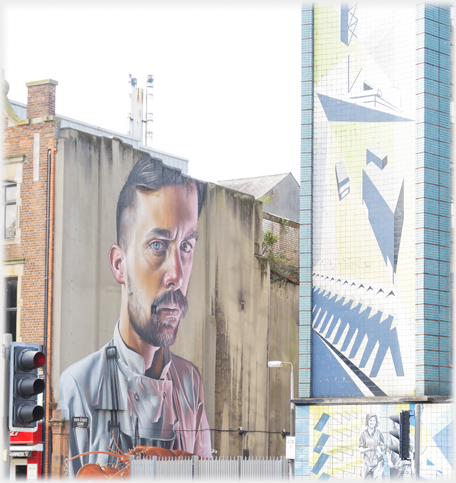 Mural on the side of the Ulster Sports Club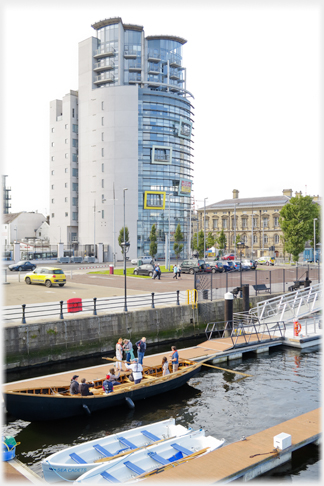 Queen's Square by the river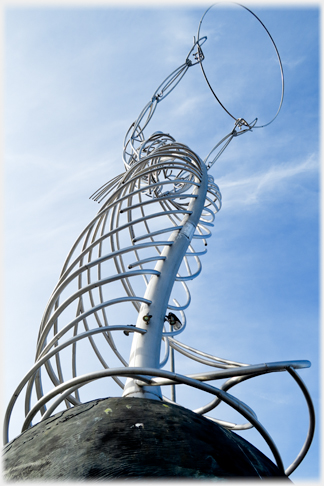 Thanksgiving Square is dominated by Andy Scott's 'Beacon of Hope' The sculpture in stainless steel and bronze is over 60 feet high (20 metres)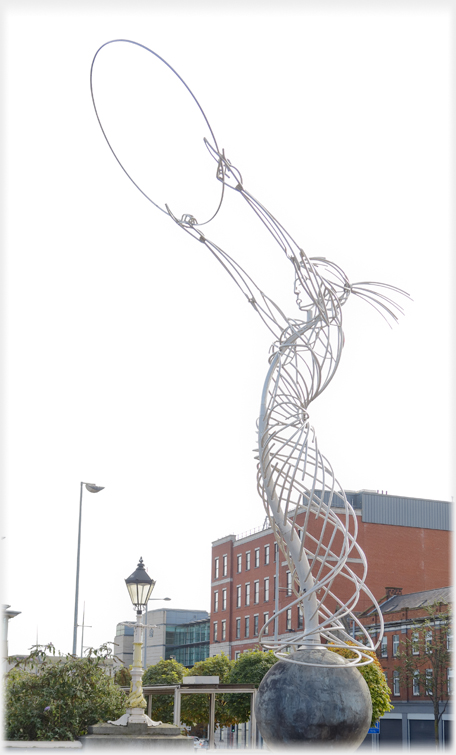 Basically it shows a female figure offering symbols

to suit all tastes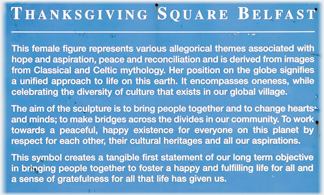 A plaque explains some of the interwoven symbols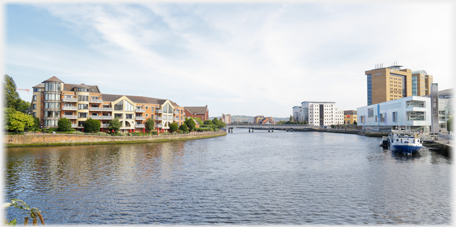 View up the River Lagan by the Waterfront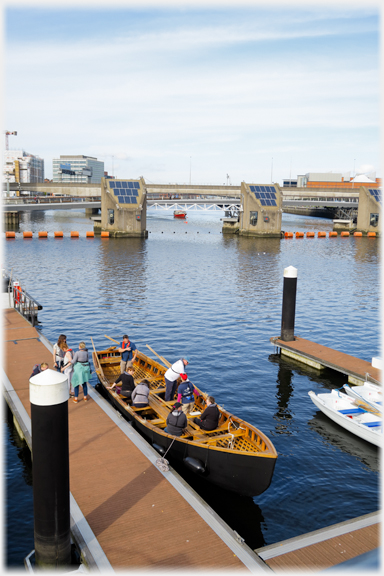 View down the River Lagan to the weir
Weir on the Lagan by Queen's Square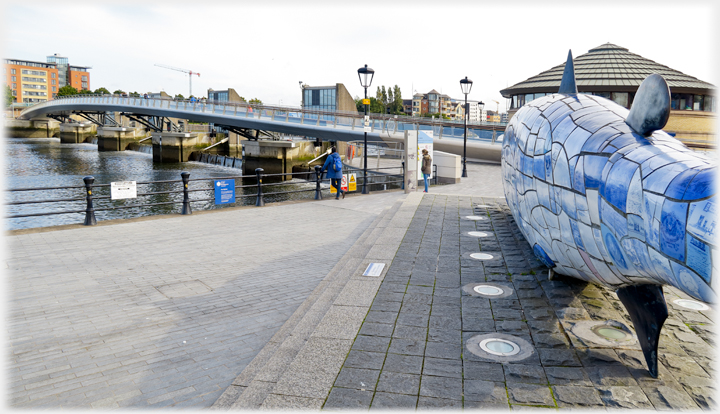 The 'Big Fish'

and the weir on the Lagan. This ceramic mosaic was constructed by John Kindness and celebrates the re-vitalisation of the river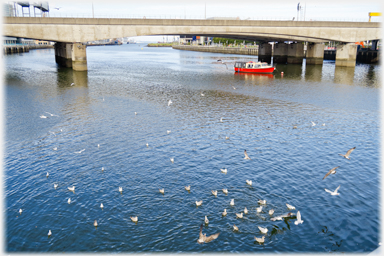 A flock of gulls near Queen's Square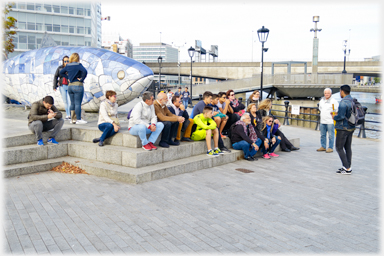 A flock of tourists by the Big Fish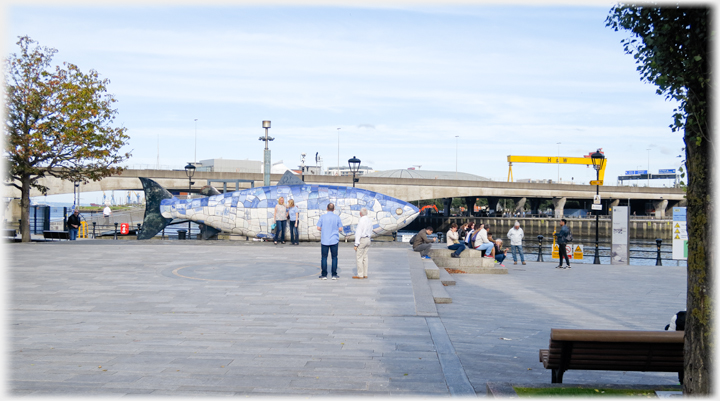 A photo that says much about contemporary Belfast. Modern sculpture, tourist boom, clean river, but always in the background reminders of a past, here it is H+W (Harland + Wolff) a name conjuring too many ghosts that may not yet be laid to rest
Next week's page takes you to warmer climes; to central Vietnam and the tourist town of Hội An where the temperature varies between 27 and 33 for nearly all the year.