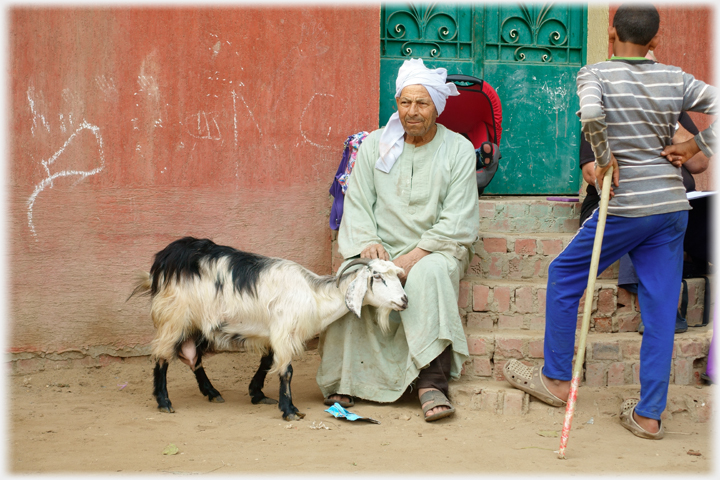 A man and his goat wait for the start of the vet's clinic conducted from these steps every Tuesday morning at a village on the outskirts of Cairo
On the south-west edge of Cairo there is a small holding known as Al Sorat Farm, which is deadicated to helping animals in need, and using the activities involved (housing abused or neglected animals, offering medical treatment to animals and rearing special breads) as an educational resource. In line with this educational aim they kindly welcome interested visitors such as myself. Besides looking after a variety of animals they facilitate a weekly veterinary clinic in the local village. This is staffed by the Brooke Hospital for Animals, an international charity based in London, which has among many places a number of permanent clinics in Egypt. This one is mobile being held on steps in an open part of the village where local people can bring their ailing animals (including the human) for attention.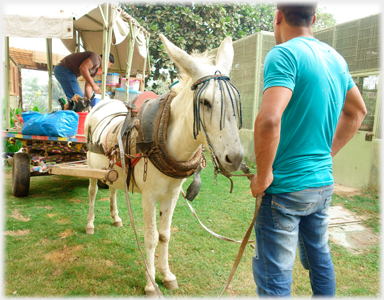 At the farm a donkey cart is loaded up with supplies for the morning's work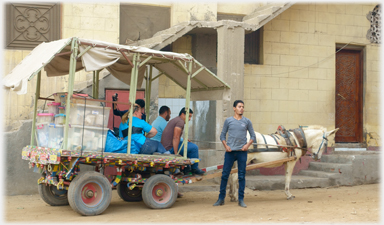 The cart reaches the square with vets, helpers and supplies on board
The farm has a website at www.alsorat.com



The clinic has a website at www.thebrooke.org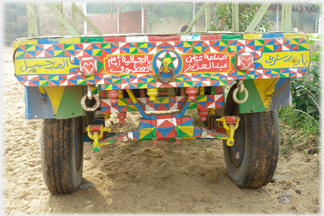 The back of the cart is not wasted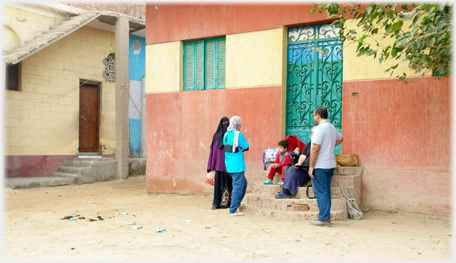 These are the steps that form the 'clinic' in an open space at the edge of the village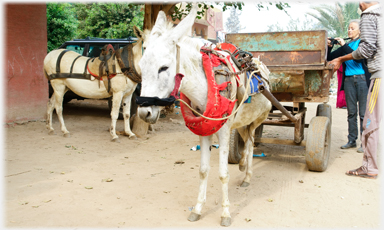 This donkey arrives drawing a trailer with a very ill goat in need of an urgent operation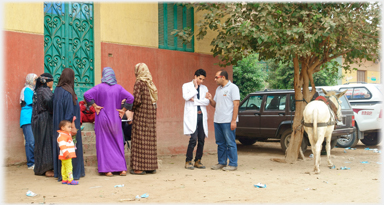 People soon begin to collect, while two of the vets, centre picture, discuss the day's work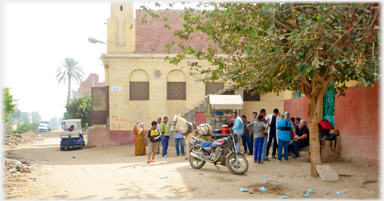 People come with patients, out of curiosity, a professional interest, or like me, sensing a photo opportunity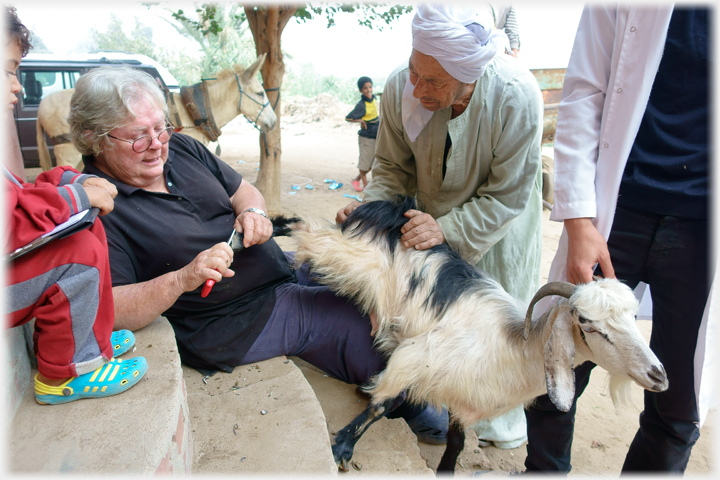 Pedicure for a goat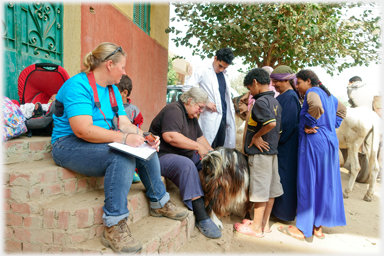 At the left of this picture a careful record of every interaction is kept - while others attend to the patient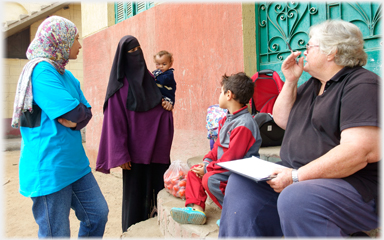 The vet, in blue, listens to the problems of a small animal, of human form, recounted by its mother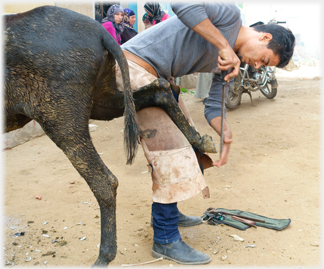 Tending to the hooves of goats and donkeys...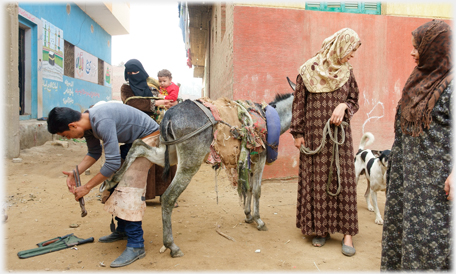 ...is core work for the vets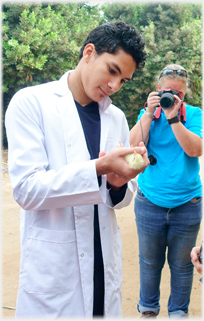 Although The Brooke specialises in equines, others are welcome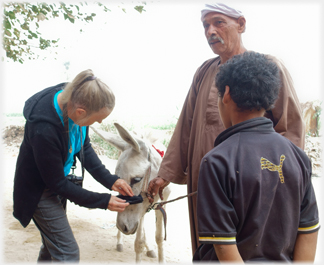 The harnessing of animals causes problems; padding is fitted where sores may develop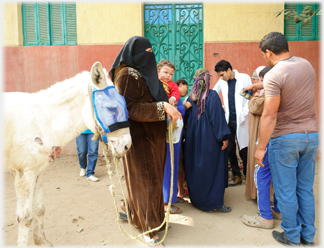 A simple problem is infections of the eye caused by flies, this is largely obviated by supplying masks like this one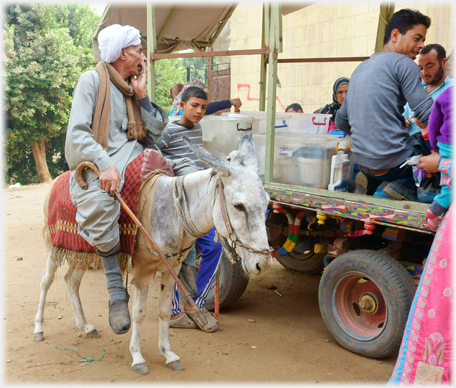 A man with his donkey by the vet's cart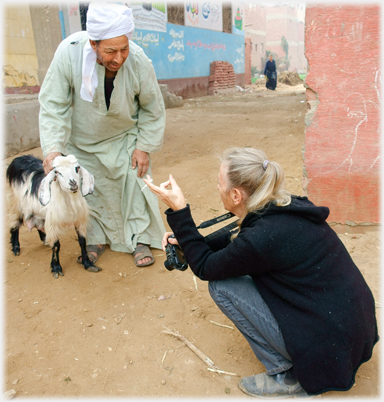 The right level of conversation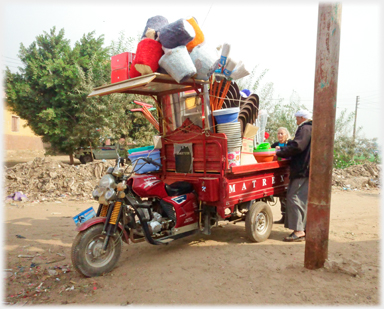 A bike trader, spotting a gathering, offers his wares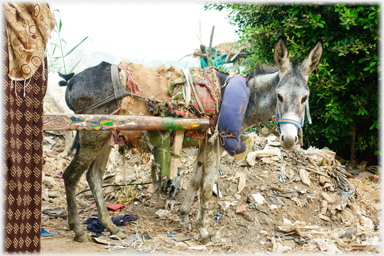 Maybe not quite up to the latest haute couture...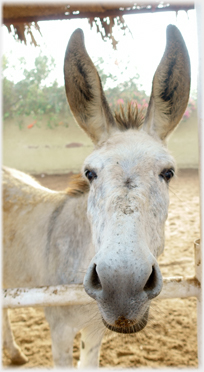 Donkey portrait
At the farm horses, donkeys and goats all pose for visiting photographers.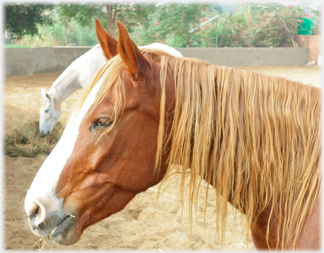 Horse portrait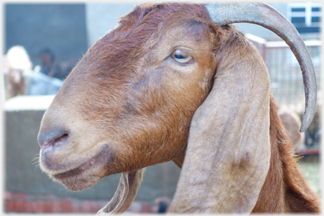 Goat portrait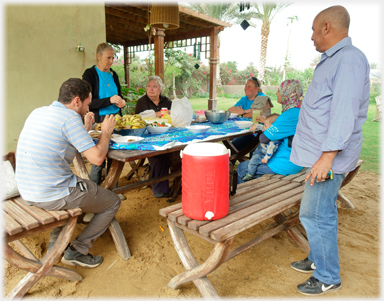 A midday meal for vets, helpers and visitors rounds off the morning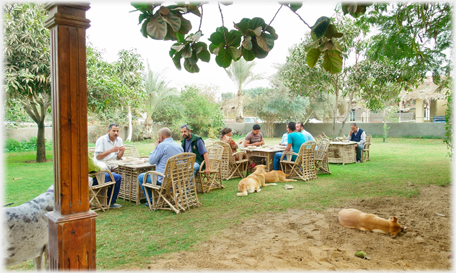 The garden area of the house at Al Sorat Farm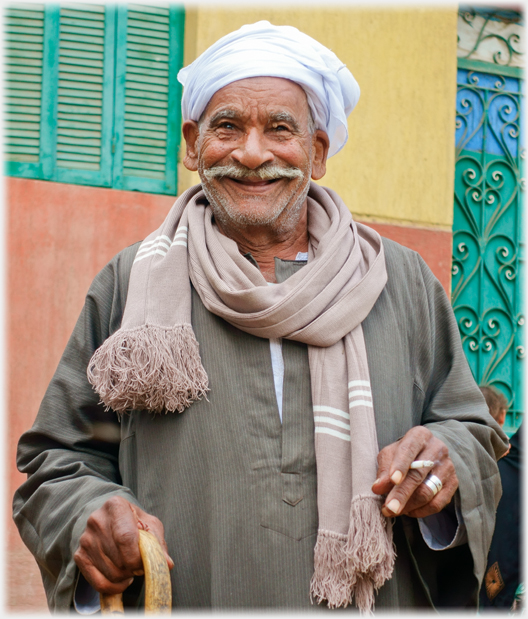 One very satisfied, and irresistibly photogenic, customer
The next page has a little on Tahrir Square and the Nile in the centre of the city.