The River Nho Quế cuts over 2,000 feet (600 m) down through soft limestone...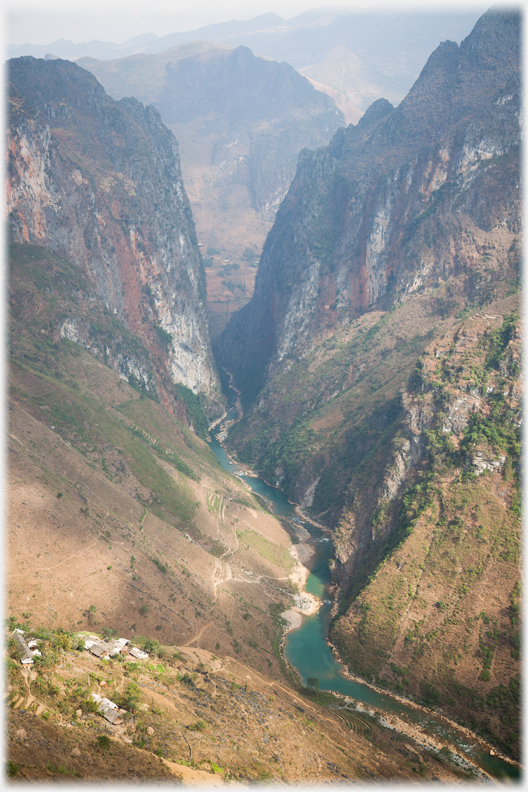 ...to form the main gorge of the Mã Pì Lèng Pass.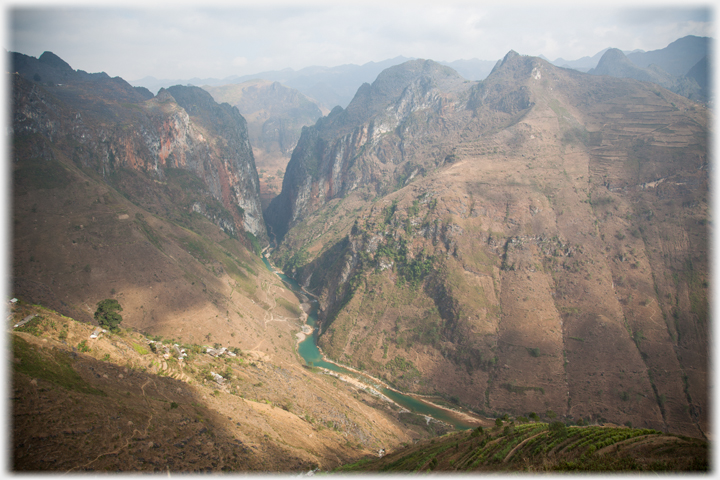 A wider view of the gorge showing the plateau of hills within which it sits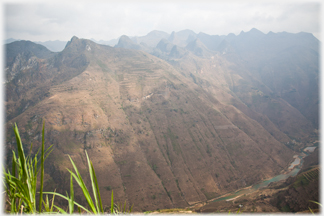 The plateau stretches away above the gorge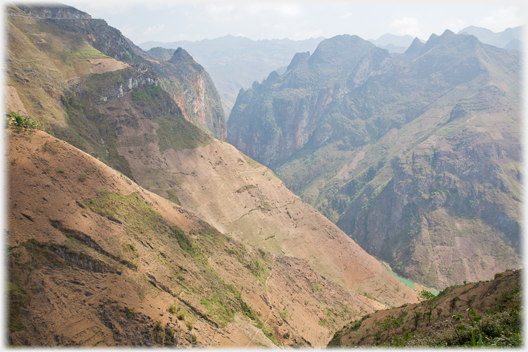 The hills by the gorge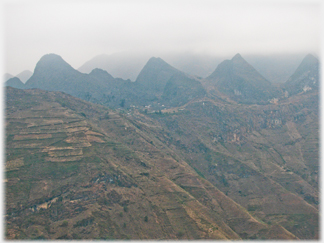 Often the karsts on the plateau are shrouded in mist, here it is just lifting above the nearby tops
The gorge is formed by the River Nho Quế which cuts through the limestone of the karst landscape, leaving the pyramid formations seemingly marooned on the plateau high above.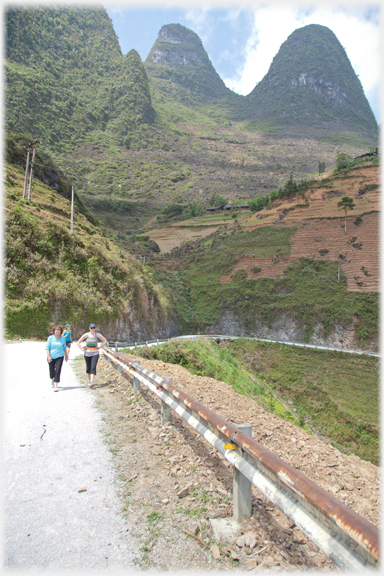 ...and as background for exercise in the mountain air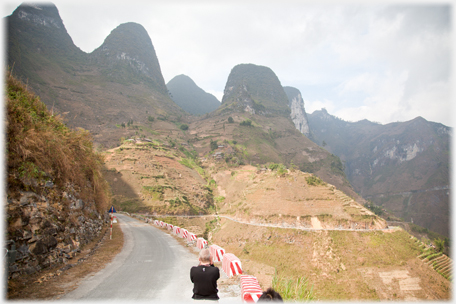 The karsts draw tourists for photography ...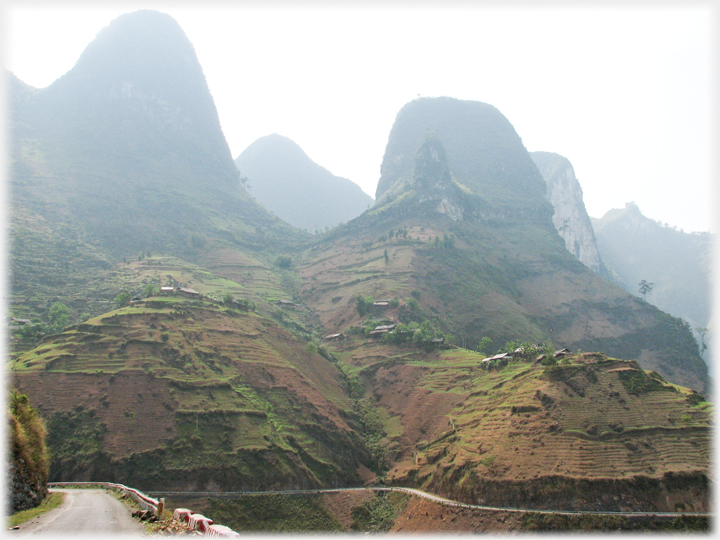 Two Karsts above the gorge with a village and the road finding a foothold on their slopes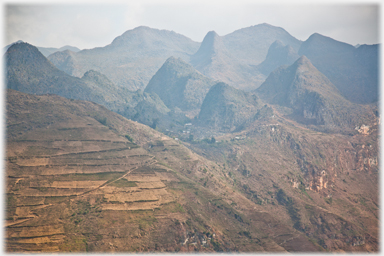 These karsts sit on the plateau 3,000 feet above the river in the gorge below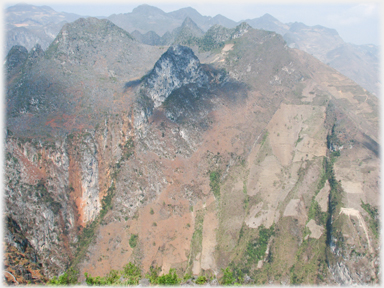 The 3,000 foot scree slope on the north side of the river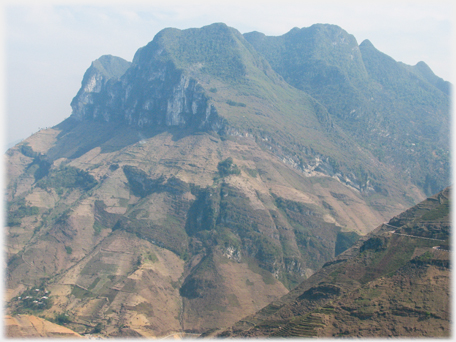 The geological strata show plainly under the buttress to the east of the river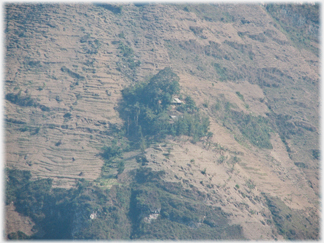 At the bottom left of the picture to the left is a small village, remote yes, but then notice the dark green clump of trees dead centre. The photograph above, of that clump, shows the house in it. For most of us the idea of conducting a normal life on a 45 degree slope surrounded by precipices is unimaginable.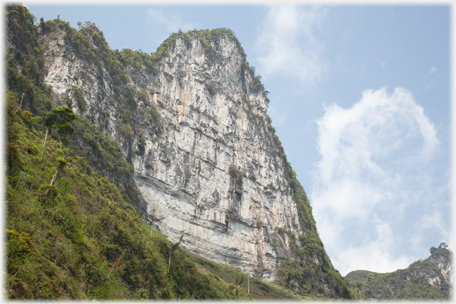 Here half of one of these pyramid karsts has fallen away, the context is shown in the image below - as is the vulnerability of the road to such avalanches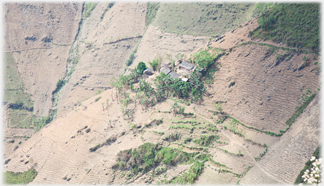 Another house on a similar slope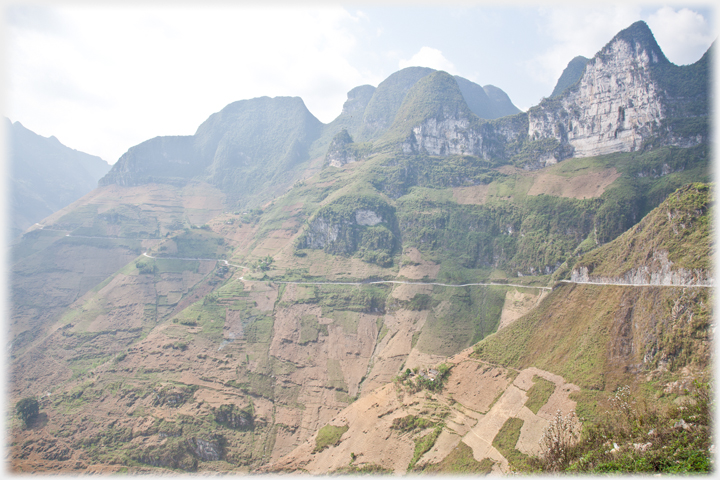 The road through the pass clings to the hillside - more on the road itself next week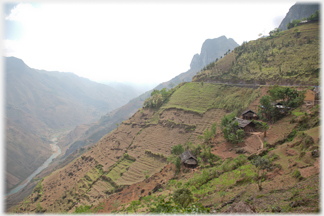 The school is in the trees to the right, the river is at the left of the photo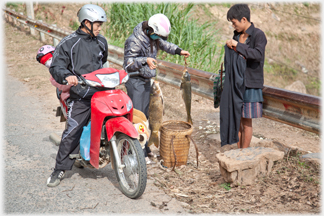 A fisherman brings his catch from the river up to the road to sell to local customers
A constant theme of a trip through the pass is the way normal life goes on against the spectacular backdrop. Making the point in dramatic style is the school, its open ground at the front being protected by a few bamboos from the 3,000 feet drop into the gorge.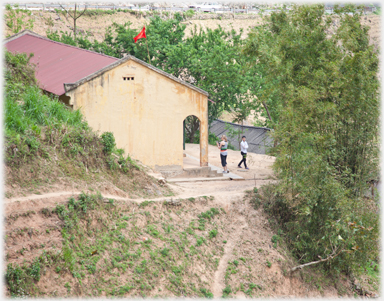 A westerner photographs the school watched by a pupul - the Vietnamese flag indicates a government building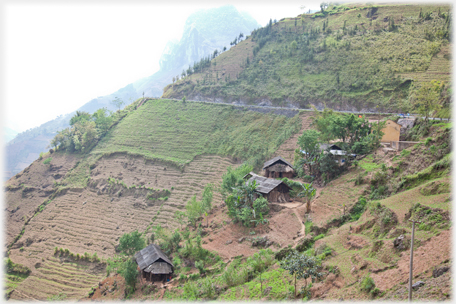 The school by the road with the neighbouring houses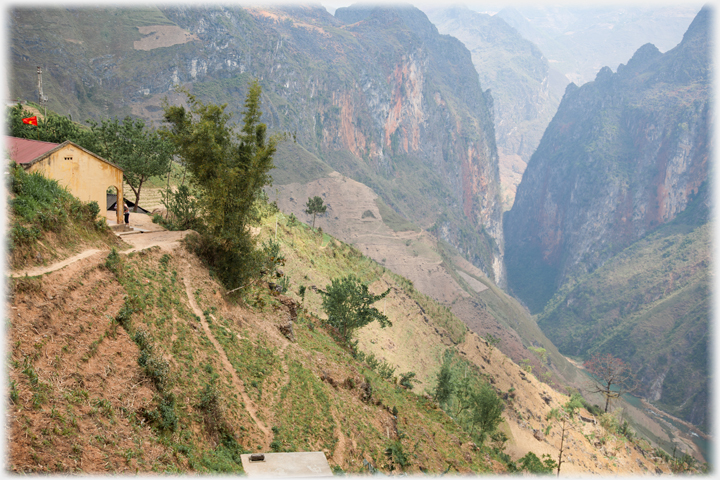 A school with a view