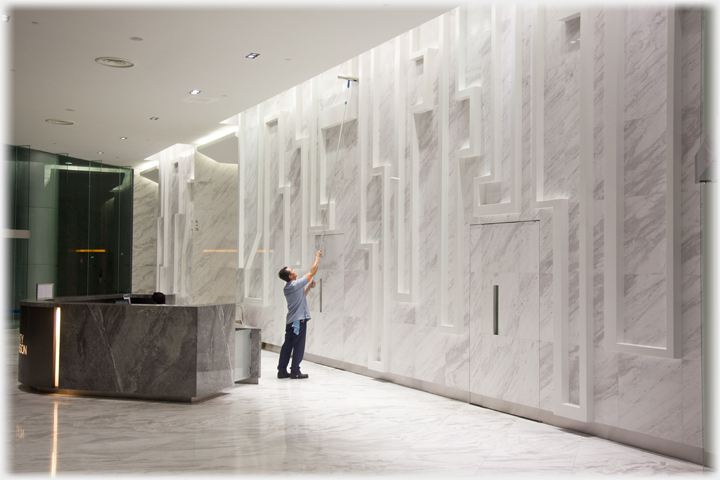 An image for Singapore: a worker who is undoubtedly well cared for by the state,
cleaning an utter immaculate wall, in a space which seems full of classy design
and fine materials - and yet is, in someway, short on soul

The cleanliness of Singapore is legendary
Singapore is complex in its politics and their implications. To the visitor it is a splendid place where transport works, there is an air of calm well ordered polyglot ethnic diversity, museums and galleries are pulsing with interest and life, and where the climate offers reliability and temperatures that are manageable even for Scots. All that said, and more could be added, many people such as myself are glad our own country offers political freedoms and flexibility only dreamt of (and that in secret) in this hyper-organised state. But go and see for yourseslf, it forms the perfect destination for UK tourists: driving is on the left, English is spoken everywhere, there are yellow lines a plenty, the shops are familiar, and there is a huge choice of reasonably priced foods. This page offers some contrasts: museums and cafes; worker and head of state; Chinese and Hindu; classical architecture and modernity - Singapore


Sir Thomas Stamford Bingley Raffles

(1781-1826), founder and first governor of Singapore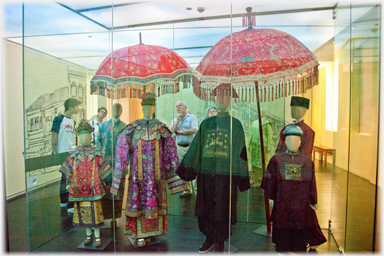 Chinese manikins in the Asian Civilisations Museum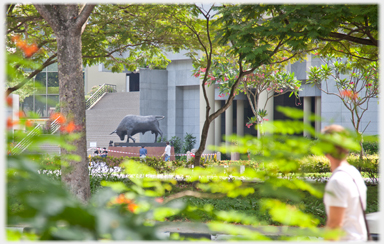 The insistent (legally required) vegetation is so refreshing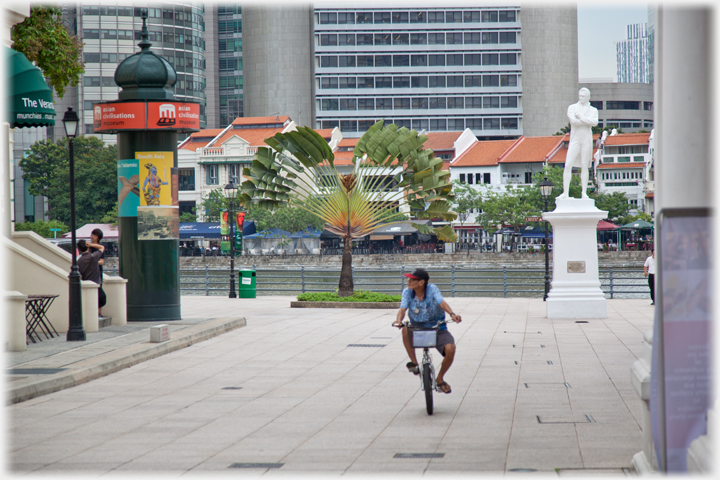 The plaque on the statue reads: "On this historic site Sir Thomas Stanford Raffles first landed in Singapore on 28th January 1819 and with genius and perception changed the destiny of Singapore from an obscure fishing village to a great seaport and modern metropolis"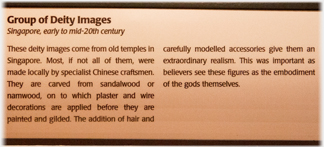 Above legend for the images to the right.
The following pictures are from the Asian Civilisations Museum.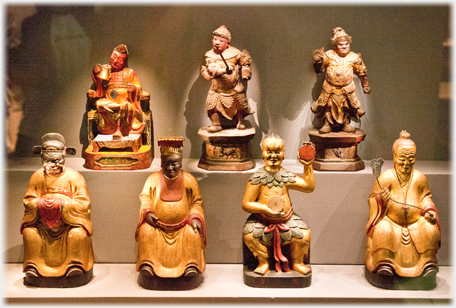 Models of deities from Singapore temples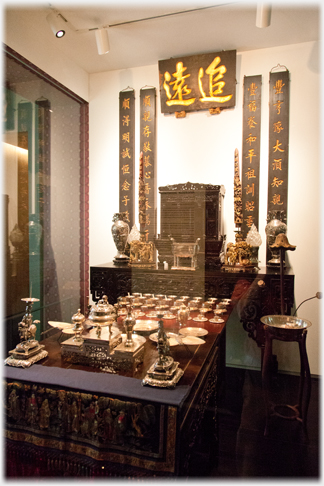 Display of Chinese household items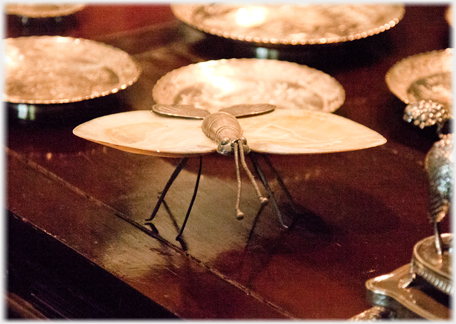 An insect from oyster shells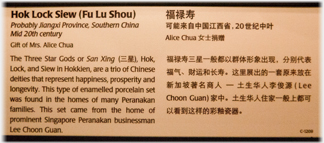 Explanation of the figures below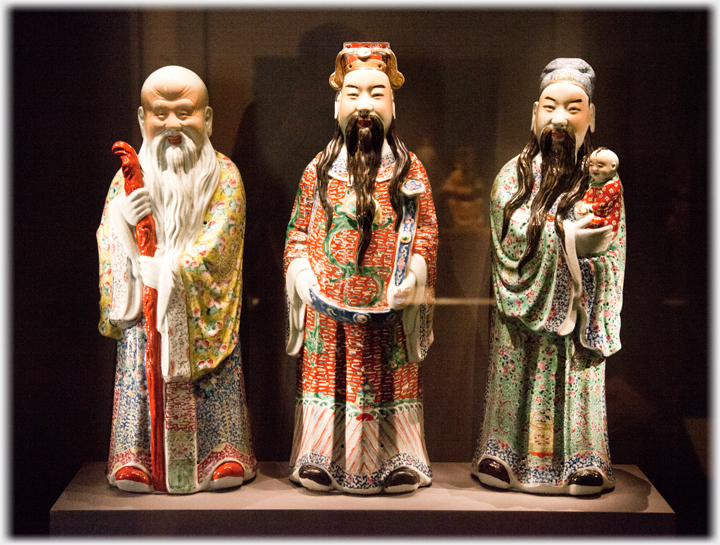 The three gods Hok/Fu, Lok/Lu and Siew/Shou

respectively reify three stars and their qualities of Prosperity, Status (often Happiness), and Longevity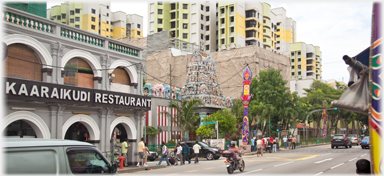 Serangoon Road in the Little India district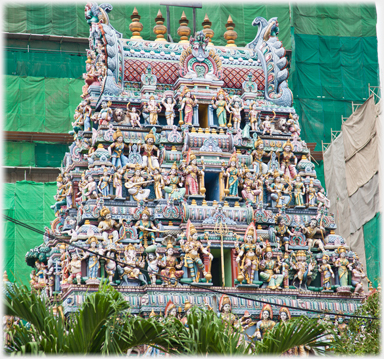 The front of the Sri Veeramakaliamman Temple


Pedestrian on Serangoon Road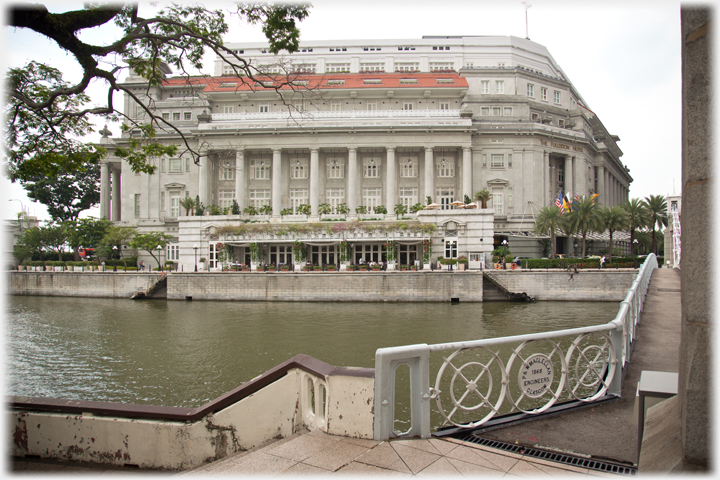 The Fullerton Hotel is named after Singapore's first Governor (1826-29) Robert Fullerton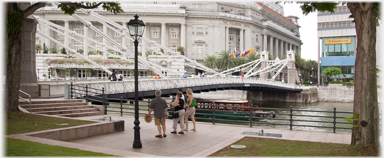 The Cavenagh Suspension Bridge

(Singapore's only one) designed by Collyer + Ordish, engineered by MacLellan of Glasgow, and opened in 1870

The Asian Civilisations Museum has been housed in the Empress Place Building since 2003, its old home is now the Peranakan Museum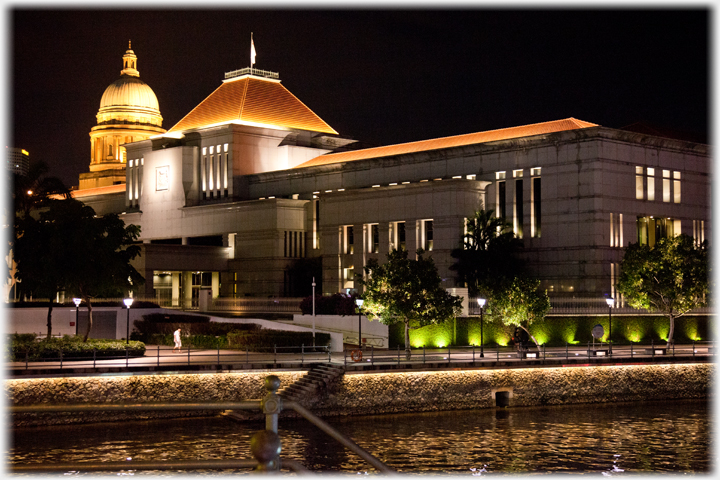 Parliament

and Old Supreme Court Building at Boat Quay on the Singapore River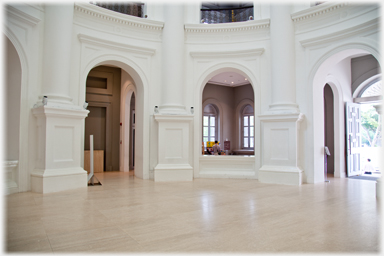 The cool entrance hall of the National Museum

which was commissioned by the colonial government in 1882 and into which the collection moved in 1887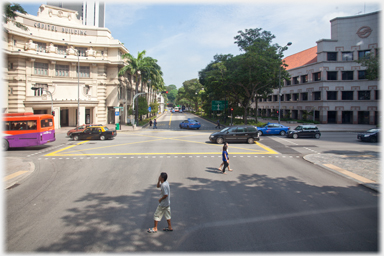 The Capitol Building was part of a complex of flats and theatre completed in 1930 - part of Singapore's 'Core' area - later pages have more on this area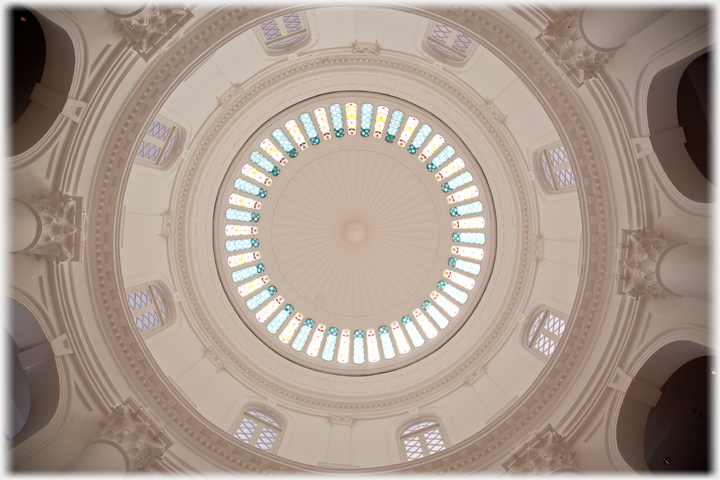 Looking up inside the dome of the National Museum

of Singapore.
The museum's original collection was started in 1849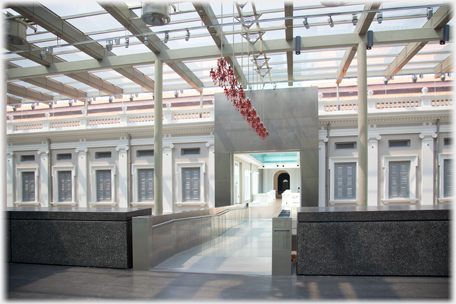 The connecting covered space between the old building of the National Museum and the large new annex that has been added on an adjascent site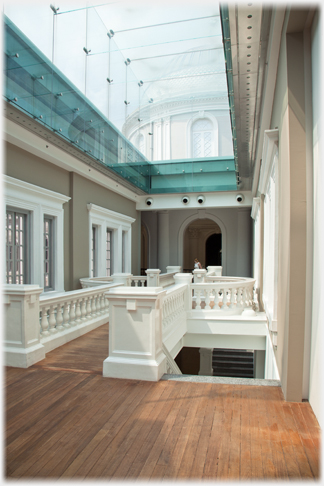 The National Museum's glass topped passageway; the dome can just be seen through the glass above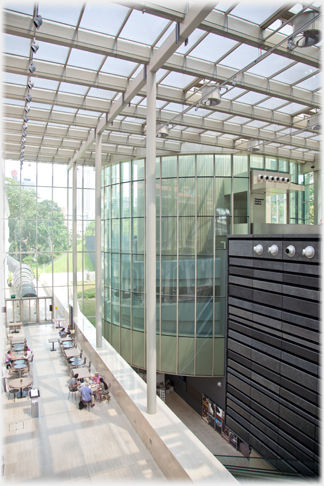 The new Glass Rotunda by the cafe of the Singapore National Museum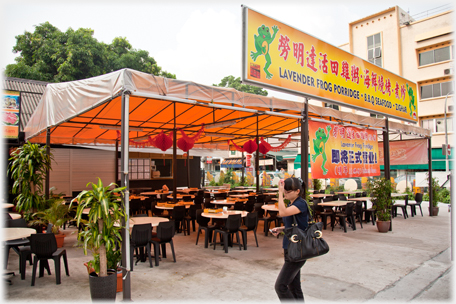 One of Singapore's thousands of excellent and cheap wayside cafes. Its name sign is reproduced below, just in case you missed it...

A delicacy that might temp you

to stop and eat at this cafe?
The next page continues the visit to Singapore with photographs from the Jurong Gardens. These are sometimes shown as the Chinese Gardens, with an area of Japanese Garden. Maybe sadly the famous orchid gardens, which are part of the Singapore Botanical Gardens, did not lure me in.