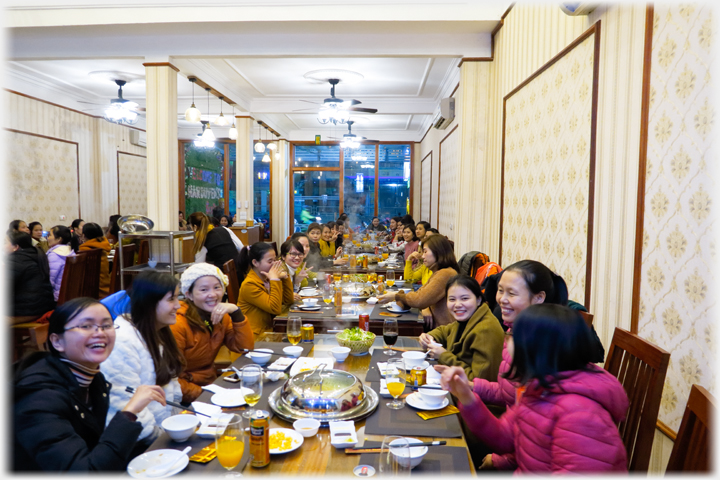 Some of the parties which the restaurant has entertained have been large,
at this one there were some 170 people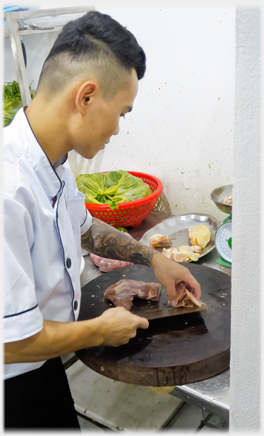 This, the last of the set of pages on the Hân Duyên Restaurant, has shots of the food, its preparation and some of the occasions on which it was being enjoyed in the first few weeks. The previous page had pictures of the building itself and its rooms, before that there were pages on the construction and conversion of the old buildings, and the series started with a page about the opening day. Here the chefs and their work is shown, and then there are some shots of occasions of celebration for the owners and workers.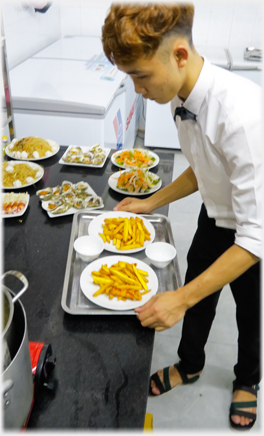 Cutting meats on a substantial wooden block - tattoos are in.
Sadly, considering the range and depth of Vietnamese cooking, chips are also in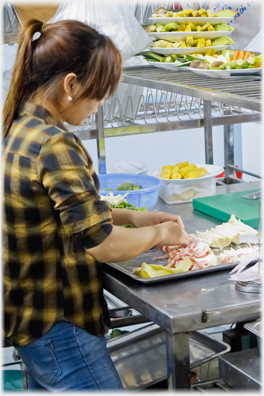 Hoan making starters by rolling...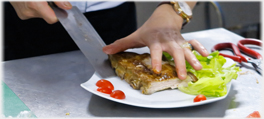 The broad bladed Vietnamese all purpose knife lets the cook cut up the item, the knife can then be turned and slipped under the food to transfer it to another plate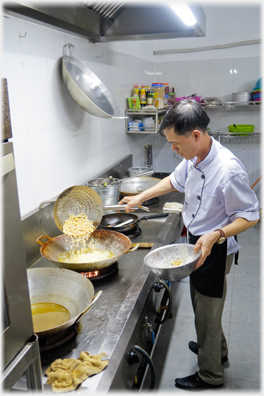 Making chips with sweet potatoes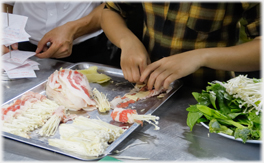 ...mushrooms inside ham strips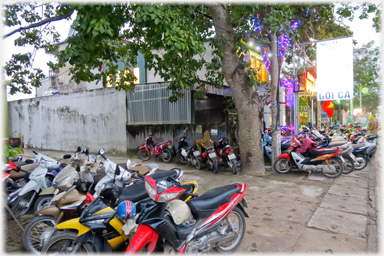 The picture at the top of the page showed the diners inside, here is a picture outside the restaurant with some of their 96 motorcycles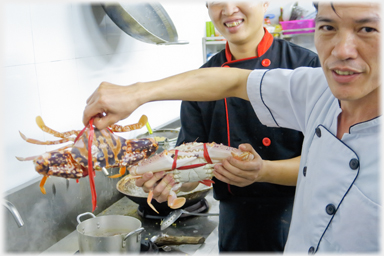 And here a couple of rather expensive and very large crabs about to be boiled - one of the aspects of Vietnamese life that is less edifying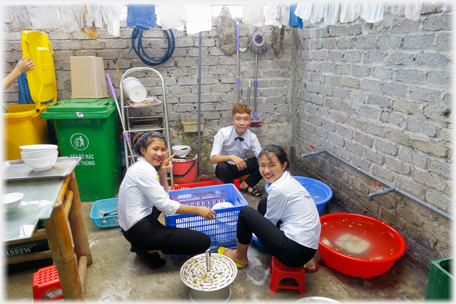 Washing the debris of scores of diners is a major part of the establishment's work - no machines here...
...dishes are dumped unceremoniously, until the entrance is blocked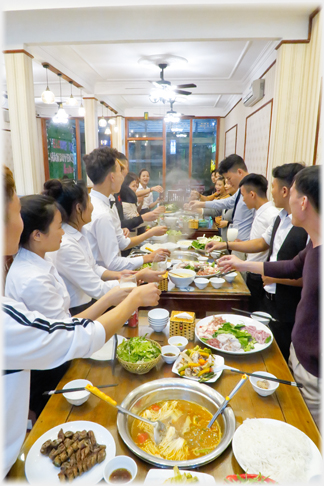 A meal for the staff celebrates the first month of the restaurant
Both floors of the restaurant fully occupied near New Year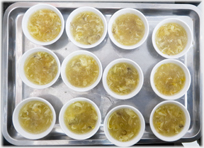 A small bowl of sea-food soup starts most meals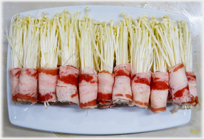 Thread mushrooms in ham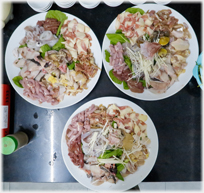 Plates of meat ready for steaming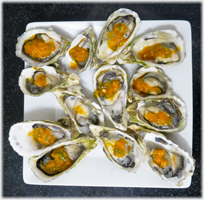 Oysters in sauce
Chicken pieces with sauce and pak choi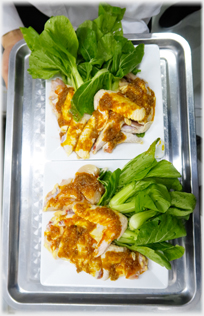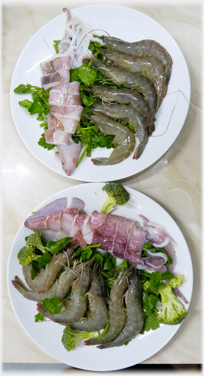 Plates of vegetables ready for steaming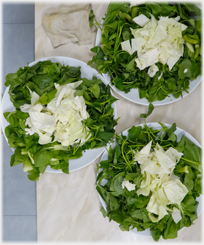 Squid and prawns, these latter costing up to £15 a kilo without any transport costs
Translucent thread noodles, salad and dumplings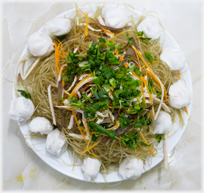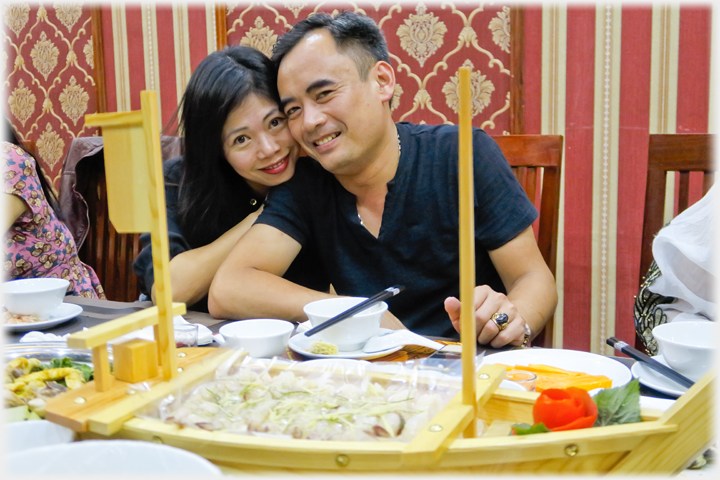 Two of Hân and Duyên's friends, Huyền and Hiếu, and a boat of fish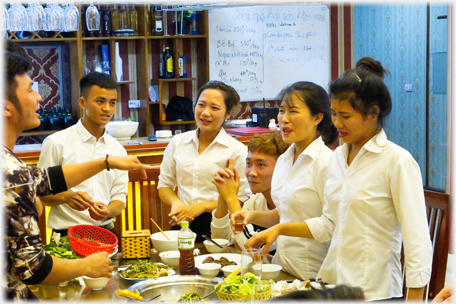 Staff group preparing to taost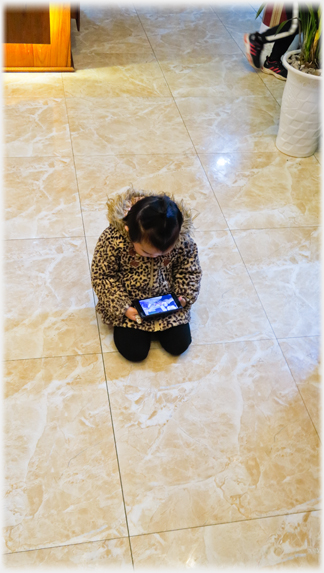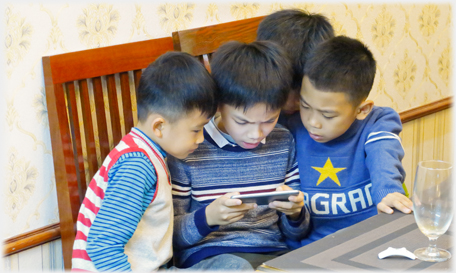 Absorbed together, and alone, while adults eat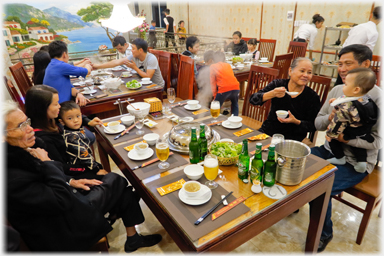 The three generations of a family birthday party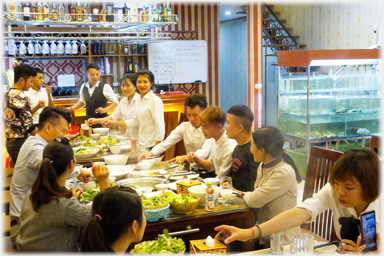 The staff at their celebration meal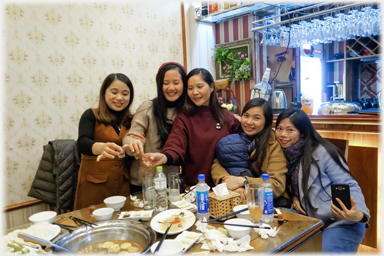 Duyên and four of her friends toasting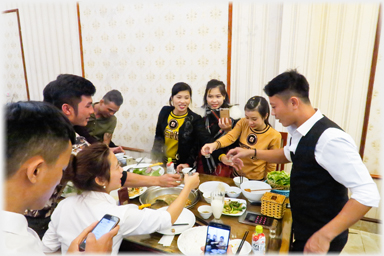 Staff toasting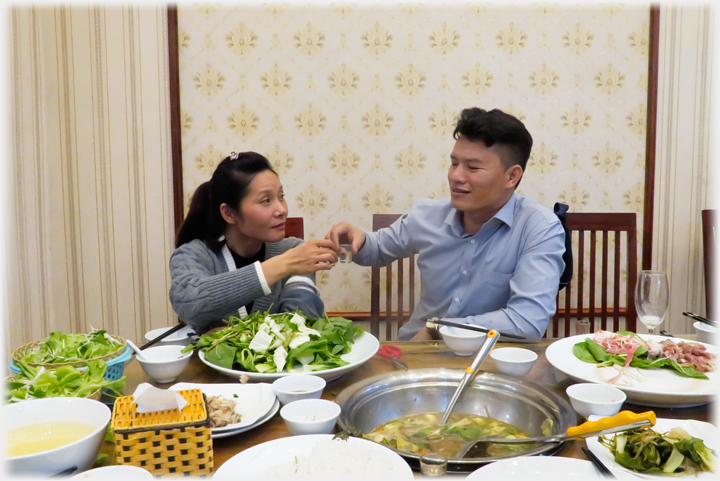 Hân and Duyên - toasting to having made it through the first month
Trailers...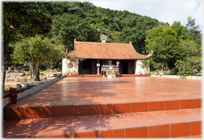 The next page in the Picture Posting Section is on the Am Các Pagodas on a hill in Tĩnh Gia district.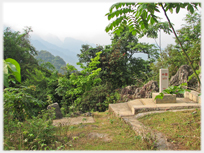 The next page in the Mosaic Section will be entitled:- 'Boundaries'.
Or go to the contents of the Mosaic Section.