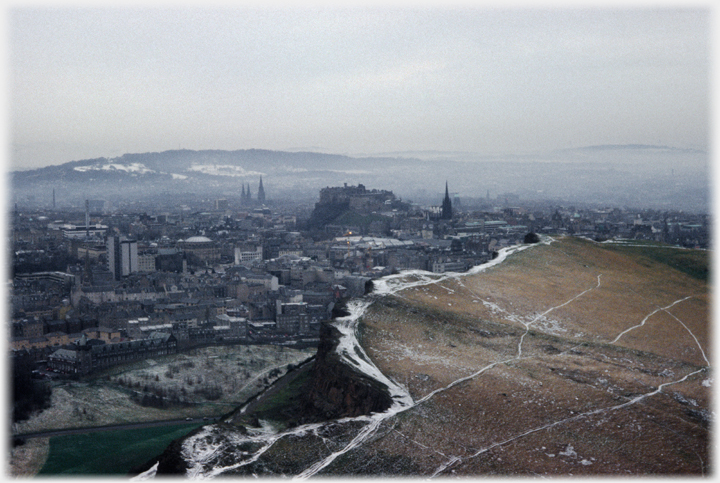 Edinburgh Castle with the city spread around it on a winter's day. Taken from Salisbury Crags
Views of the City of Edinburgh are virtually synonymous with a town surrounding a castle on a hill. This page fosters that visual cliche, being filled with photographs observing 'The Castle' from a distance. The excuse for the plethora of views is the changes wrought by the light and the weather which so embellish the cityscape: times of day and season often transforming the buildings dramatically. This page circles around the buildings that make up the Castle, but does not enter. Later pages gain entry. And then take you down into the gardens below the castle, and on around the city.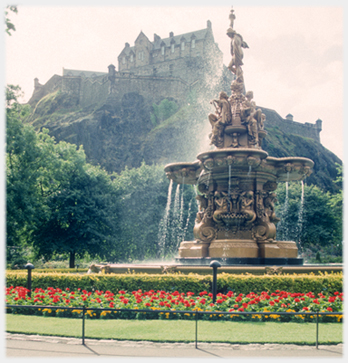 Looking up at the north-east corner of the Castle from Princes Street Gardens

Low winter sun flat lighting the southern side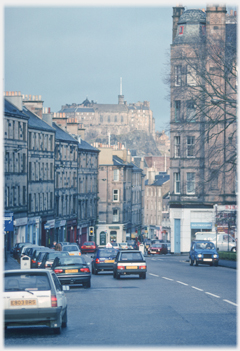 Seen from the south between the tenements of Tollcross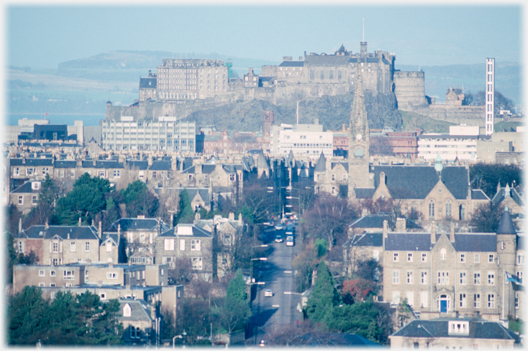 This rather strange long lens view from Blackford Hill of the south side brings the hills of Fife up close as background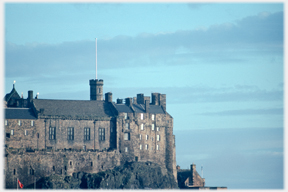 Three qualities of light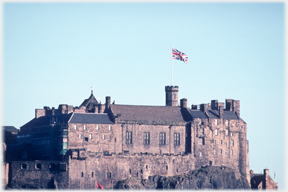 on the Castle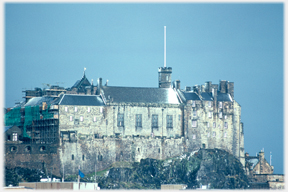 as seen from the south-west

The Castle from the south-east with Corstorphine Hill as horizon, and the three spires of the
Anglican Cathedral in the middle distance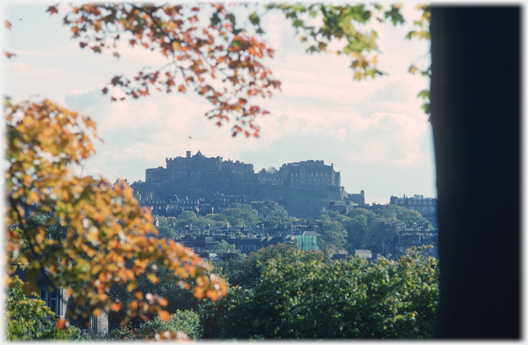 The Castle from the Botanic Gardens showing its north side
- inevitably in shadow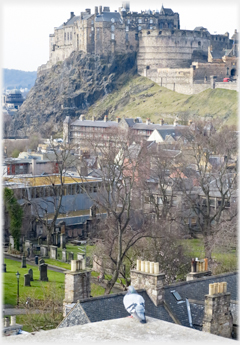 A pigeon's eye view of the
south east side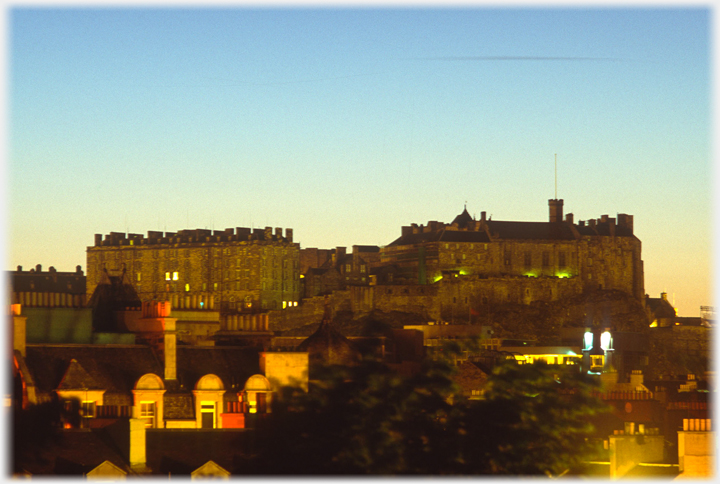 Back to the south west side for a dawn shot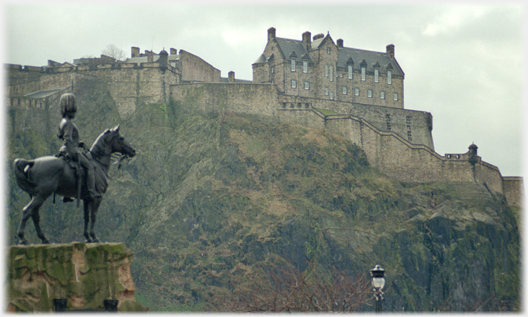 Taken from Princes Street, on the north side, with the Royal Scots Greys Memorial in attendance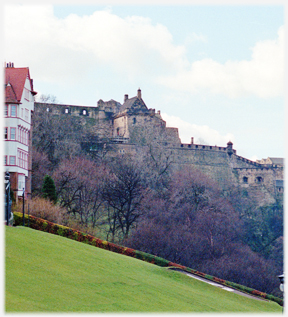 From the north east with the opulent Ramsay Terrace peeping in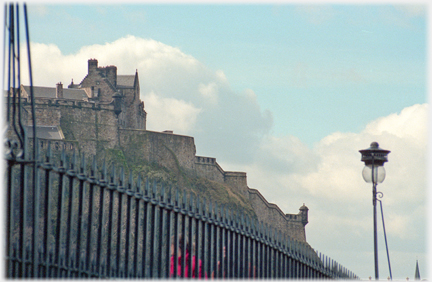 Looking up from The Mound on the north east side.
And, in the next picture...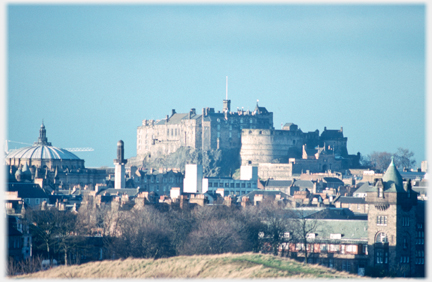 ...taken from the south east, local features include: McEwan Hall, Potter Row Mosque, and (right) St Leonard's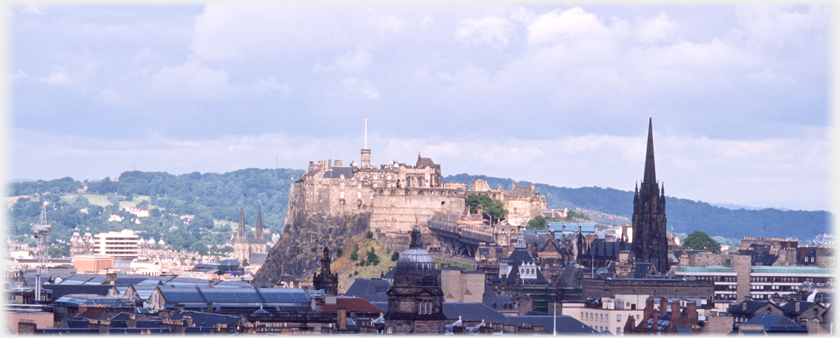 Looking from the south east with the sun just catching The Castle. The dome of Old College is indistinctly visible in the centre of the photo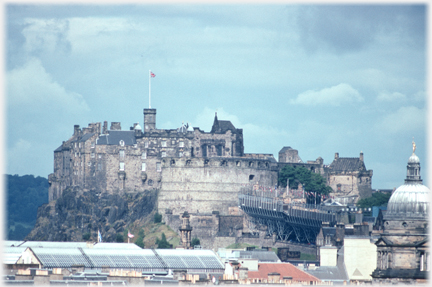 Above snow clouds gather...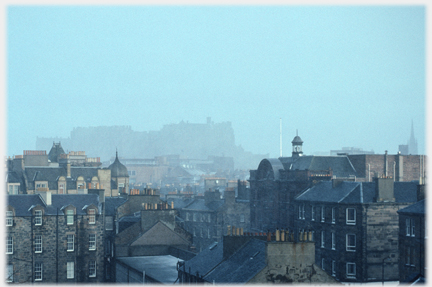 ...and drop their contents onto the city.
It is not only the angle and the light that makes The Castle so seductive for photographers,
- but the changing weather.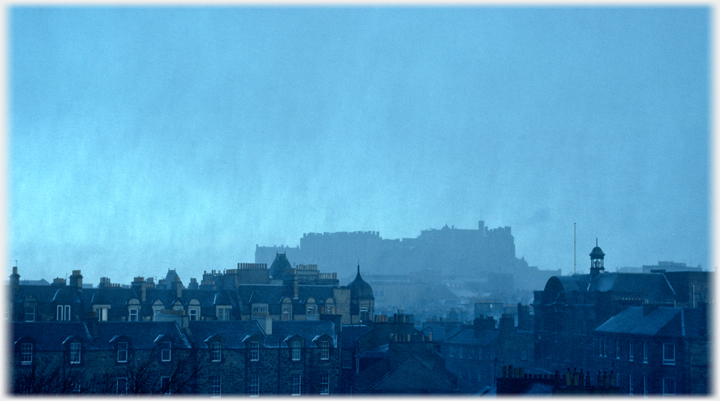 As the snow passes backlight returns to the precipitation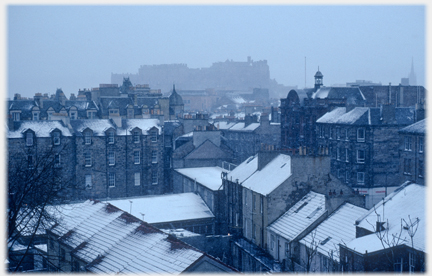 The snow stops leaving a white edged city...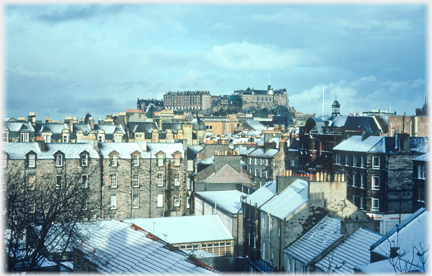 ...and then the sun returns to light it up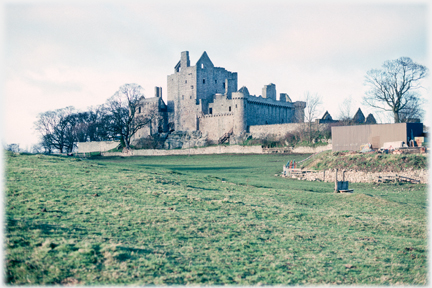 A slight interjection. Edinburgh City has a number of castles. Above is Craigmillar Castle one of ten with the title 'castle', besides which there are also three 'towers'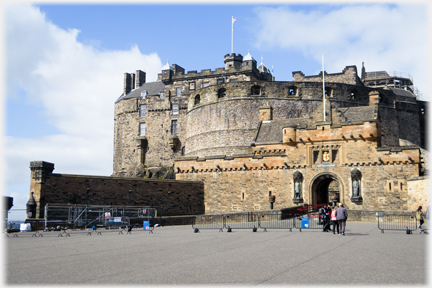 And so to the inside of Edinburgh Castle via the Castle Esplanade. This is the area where every year seating for 8,800 people is erected for the Military Tattoo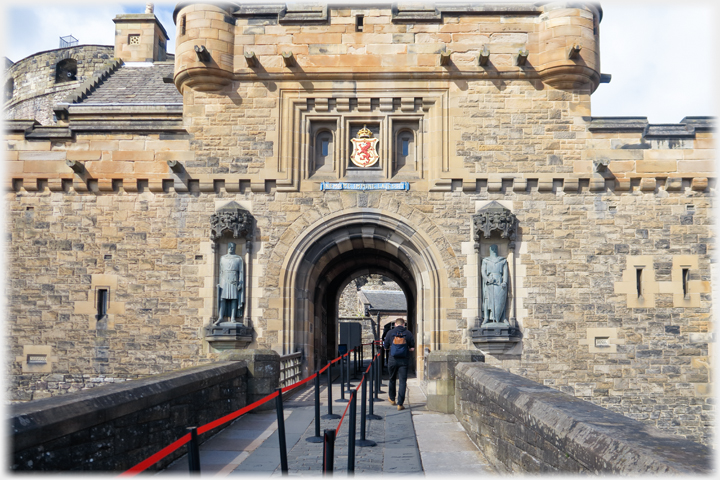 And this is the gate through which the next page will take you into the Castle
Trailers...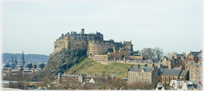 The next page of this section takes you into Edinburgh Castle.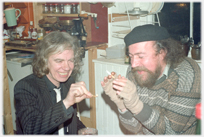 The next page of the Mosaic Section is headed 'Friendship'.
Or go to the contents

Go to the contents of the Mosaic Section.

of the Mosaic Section.