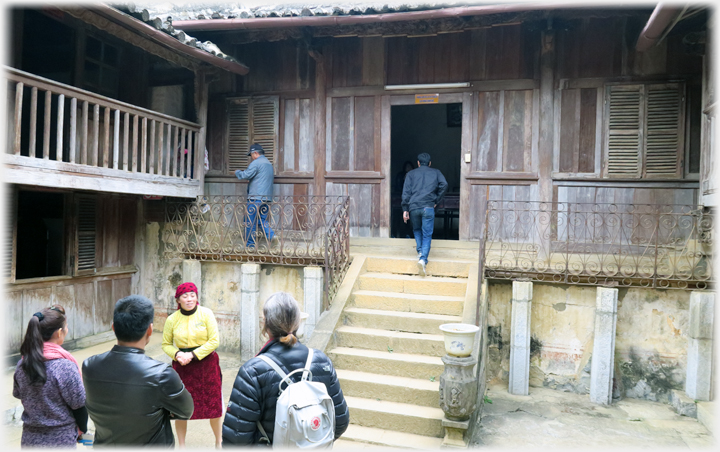 Chị Vương Thị Chờ (in yellow) is the great granddaughter of a former H'Mong king, who lived here, now she shows visitors around the Đồng Văn Palace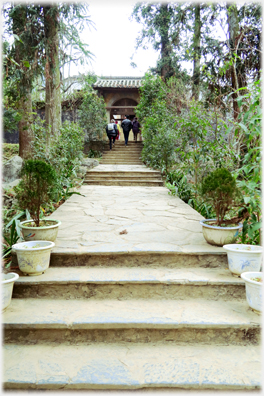 Shrubs lining the entrance to the Palace
This page continues the visit to the Palace which was started a couple of pages previously. Some additional shots of the outer buildings are added and the great-granddaughter of the king, chị Vương Thị Chờ - roughly Mrs Cho Thi Vuong, is introduced.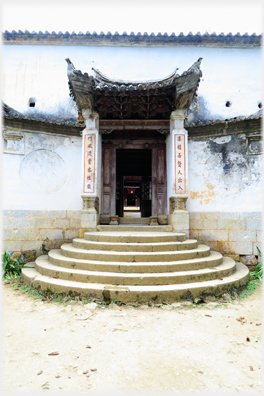 The main entrance - a little neglected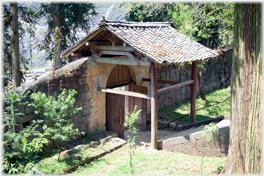 The main entrance gateway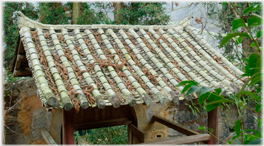 A roof covers the main gateway through the wall that surrounds the Palace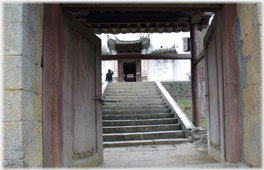 The doors of the entrance

The left-hand plaque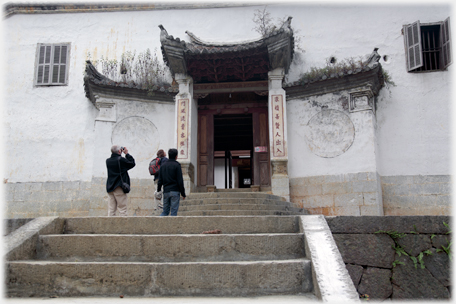 The main doors have a plaque on each side, but sadly I did not make a note of what they say - they appear to be formal declarations written in Chinese rather than the native Nôm

The right-hand plaque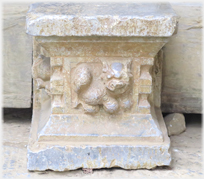 The left-hand door foot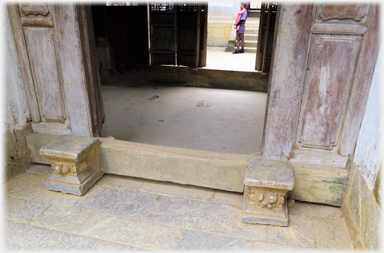 Commonly doors in Vietnamese public buildings have a solid lower rails across the base - here supported by two carved blocks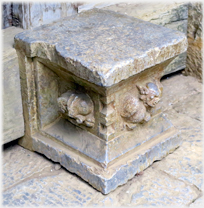 The right-hand door foot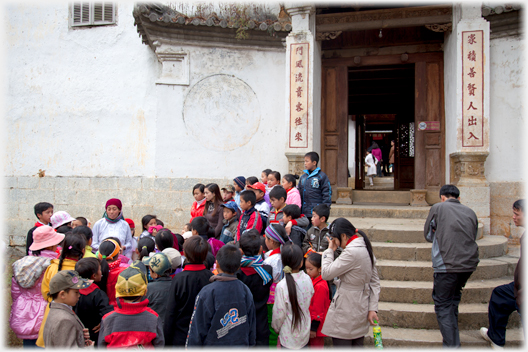 Mrs Vương introduces a school party to the Palace at the entrance telling them of the way the king lived from the money made in the opium trade,...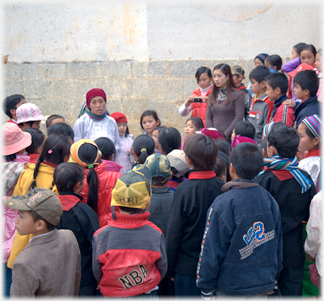 ... his ambiguous position vis-a-vie the French occupiers, and his eventual help in the resistance to that occupation. A honed history aimed at healing divisions rather than excavating truth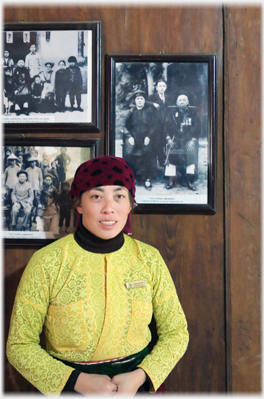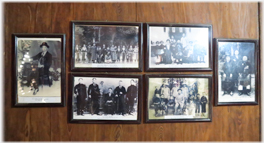 In an inner room of the Palace, Mrs Voung tells us about the photographs of her ancestors. The photograph over her left shoulder shows her grandfather standing behind his mother, the king's second wife. She explains his complex family with his three wives and the various branches of the family that followed from that date.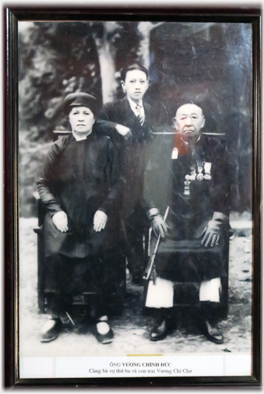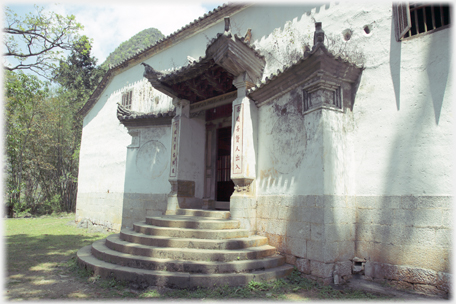 The main entrance to the Palace
The tour of the three small courtyards does not take many minutes, and the history is all very recent, virtually within living memory, but having a member of the family to explain the political niceties of the opium dealing king supported by the French to act as a buffer against China, where he earnt his money, makes it all rather special.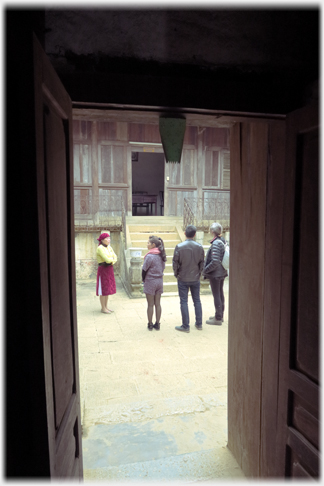 Inner courtyard with the family rooms around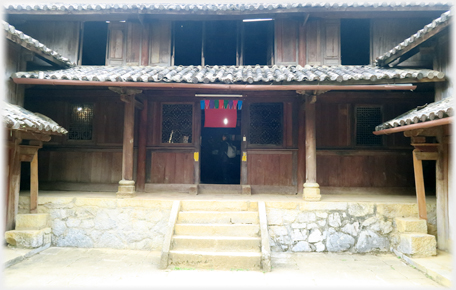 The middle courtyard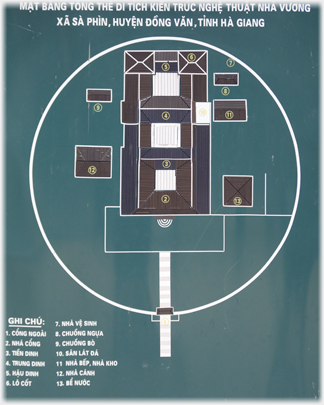 A plan of the buildings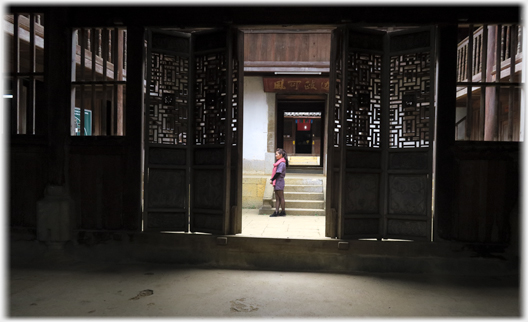 Screens on the main doorway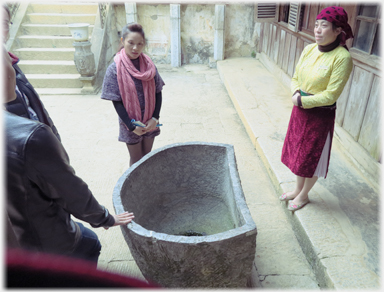 One of the king's wife's bath, reputed to be filled for her with goat's milk, although presumably not in the courtyard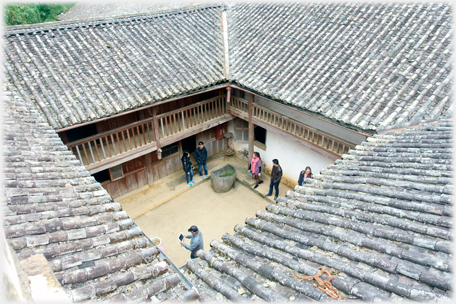 The inner courtyard where the bath is displayed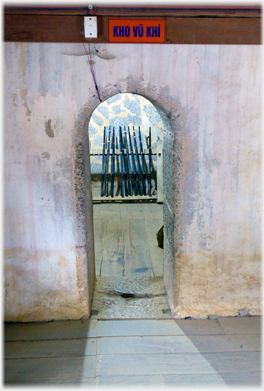 Gun room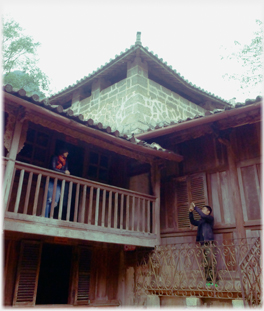 Corner tower from the courtyard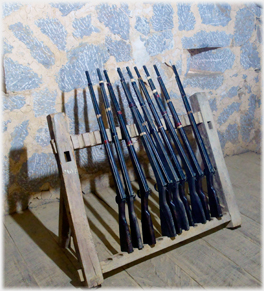 Gunrack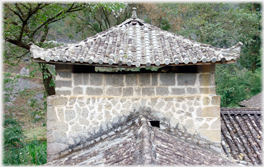 Tower and roof tops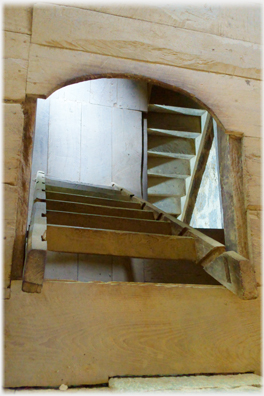 Stair up into the tower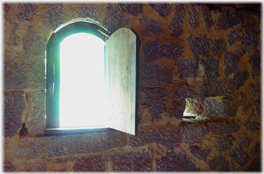 Window in tower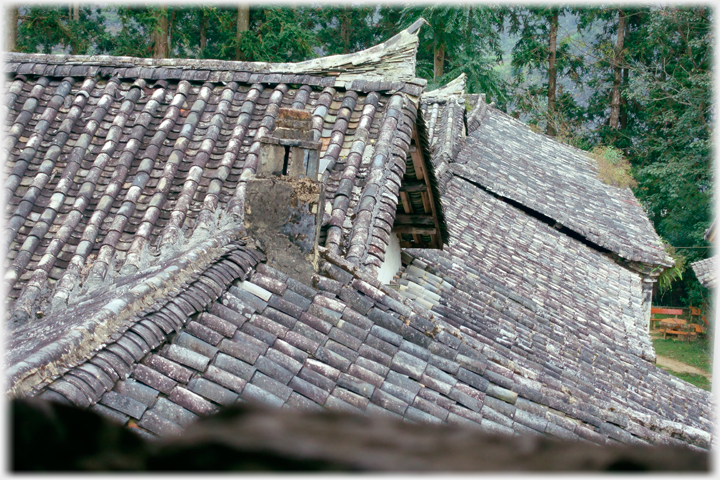 The Palace roofs
The next page goes to some very different buildings, those in the High Street of Kirkcudbright, many of which date from the eighteenth century.