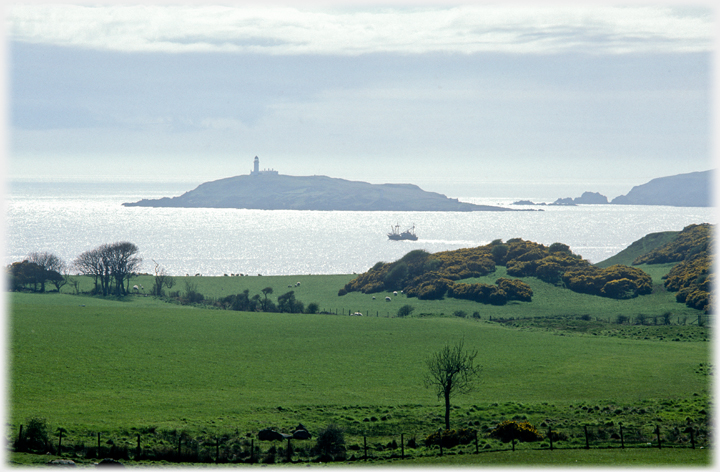 Little Ross Island from Knockshinnie
The islands along the coastline of Kirkcudbrightshire, while maybe not being as spectacular as those of the north-west coast of Scotland, certainly capture the magic of an island, albeit in a domesticated form. To the west are the Fleet Isles, which appeared on the previous page of Picture Posting, Hestan and Rough Islands are to the east, and in the centre lies Little Ross which is the only on that can never be reached on foot.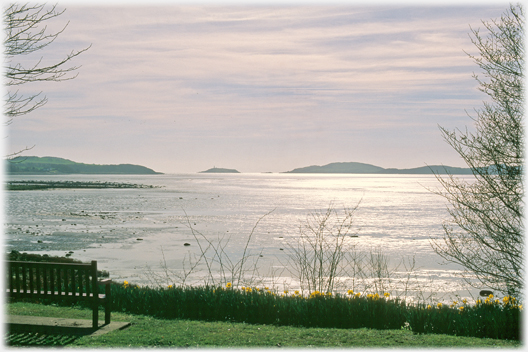 Little Ross from Sand Side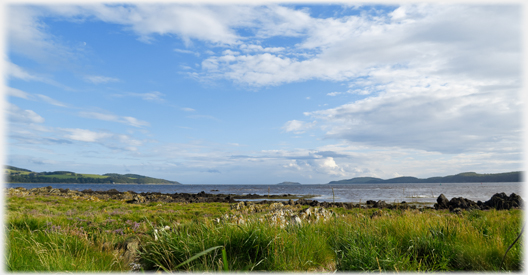 Little Ross, the dot on the horizon, from St Mary's Isle
Little Ross Island
Has been the cause of some excitement in recent months as the island went up for sale at offers over £325,000.

This included the six bedroom house, although not the lighthouse. Some 12 offers were made, the successful one will be known shortly. The island was made infamous in 1960 when Hugh Clark was shot by his fellow lighthouse keeper Robert Dickson.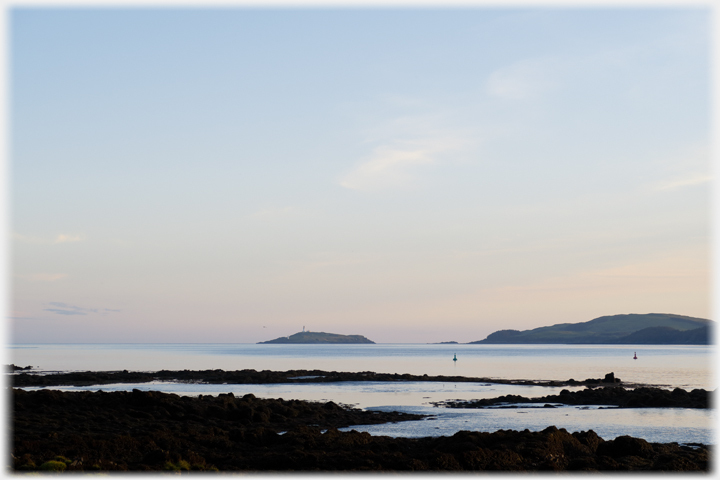 Dusk over Milton Sands and Kirkcudbright Bay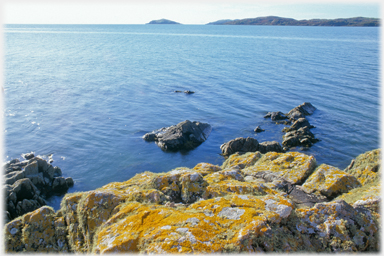 Rough Firth at Rockcliffe with Hestan on the horizon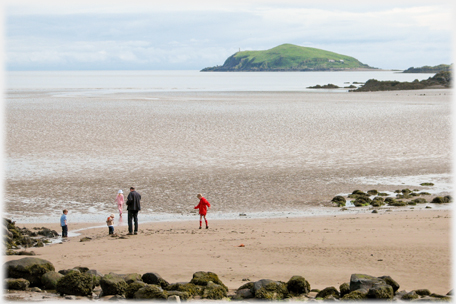 Family on the beach at Rockcliffe with Hestan in the background
Hestan Island Hestan Island

has its own website, but a better potted history is on the Auchencairn site.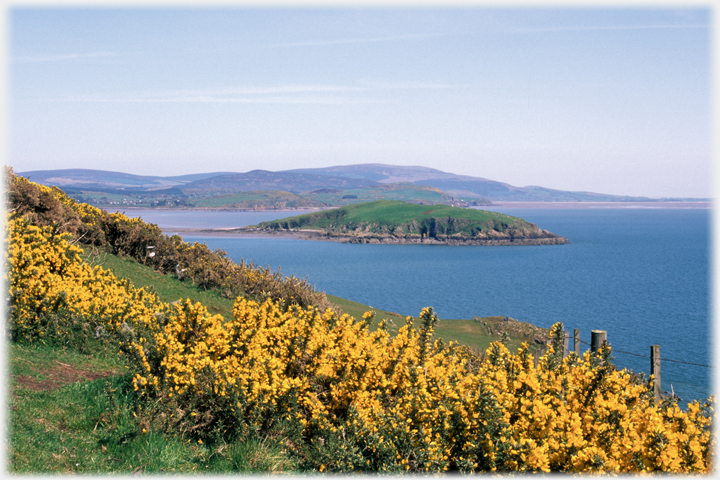 Gorse above Balcary looking across to Hestan Island with Criffel in the background. Here Edward Balliol retired 1342 after his brief time as king of Scotland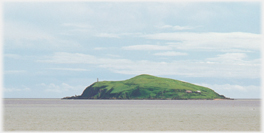 Hestan Island from Rockcliffe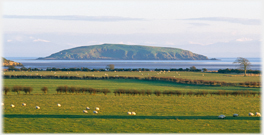 From Torr Farm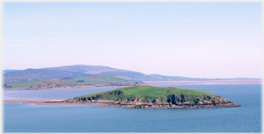 And from Balcary - Criffel is beyond

Hestan with the Lake Hills beyond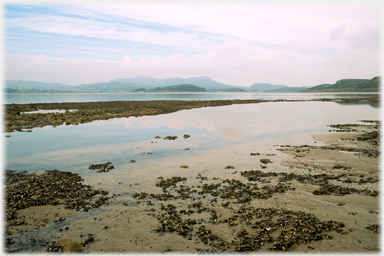 The walk to Hestan across Orchardton Bay at low tide is firm, if wet, underfoot; Screel Hill forms the backdrop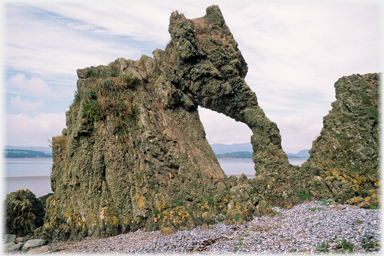 Rock formation on Hestan Island - affectionately dubbed the Hephalump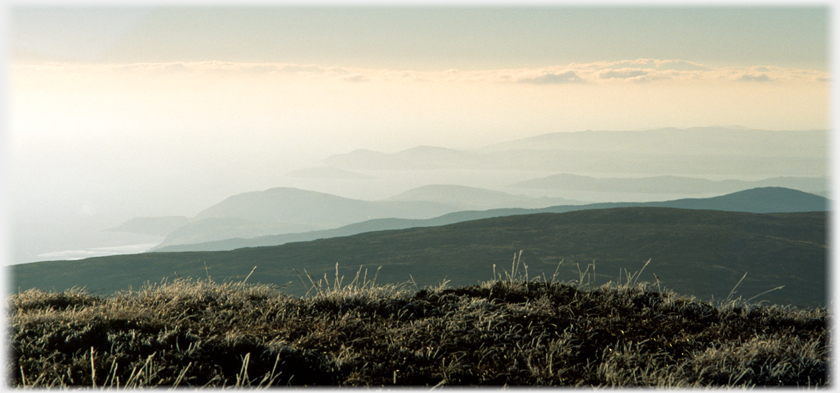 From Criffel looking along the Kirkcudbrightshire coast - distantly, in the centre, is Hestan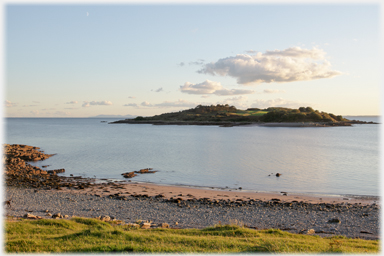 Tide in around Ardwall Island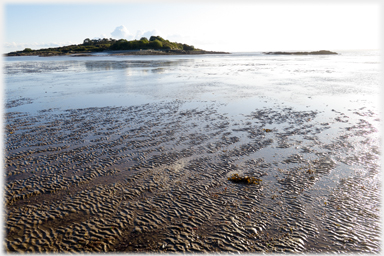 Tide out around Ardwall Island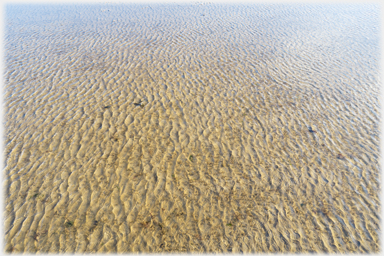 A couple of inches of water rippling over ripples in the sand, on the walk across to Ardwall Island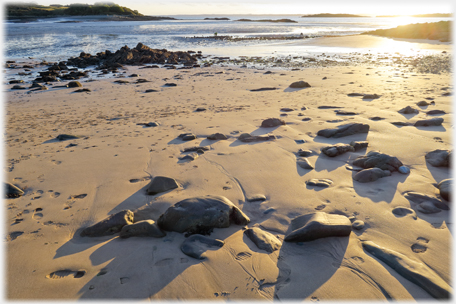 The two dots in mid-distance are stooped shellfish gatherers
The Fleet Isles

This group consists of Ardwall Island, Murray's Isles and Barlocco Isle, all by Carrick Shore.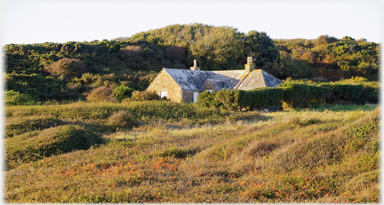 The cottage on Ardwall has its doors and windows shuttered, but is still used - as the trimmed hedge and new rhones testify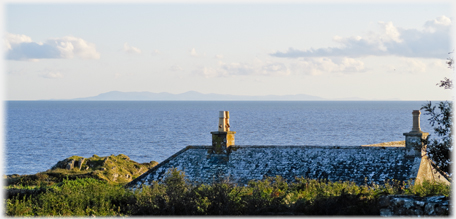 Isle of Man seen from the cottage on Ardwall Island

Fleet Isles from Carrick Shore silhouetted at sunset

(Yes, that is a coo right of centre.)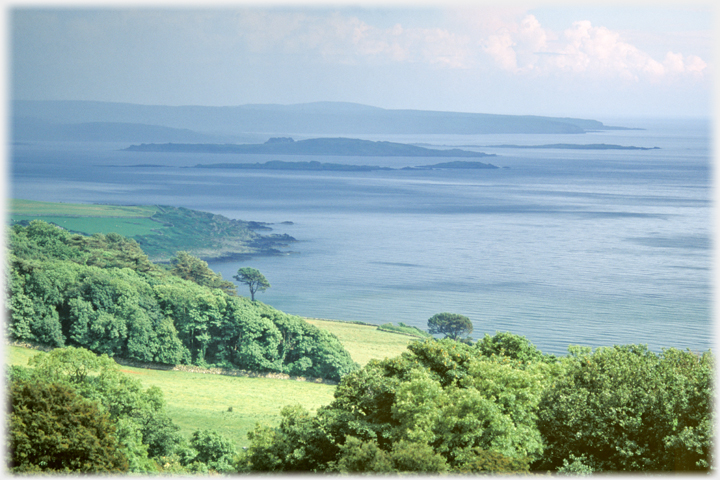 The Fleet Isles from Barholm
The next page continues along the coast of the Solway to the two major reserves either side of the Nith estuary: WWT Caerlaverock and RSPB Mersehead.