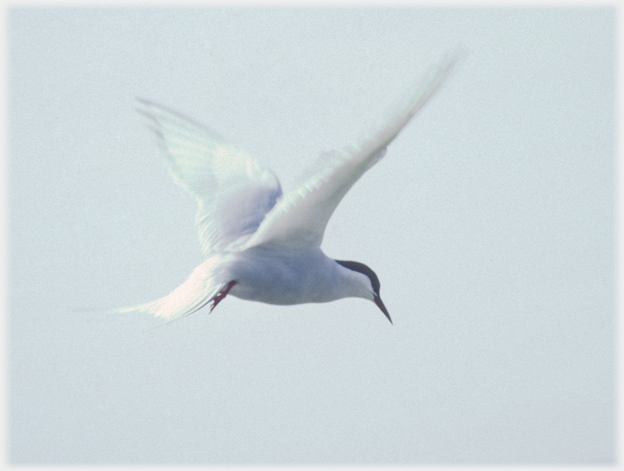 Arctic Tern hovering. Over Nólsoy Island in the Faroes

Nólsoy Island from Tórshavn - the Faroese capital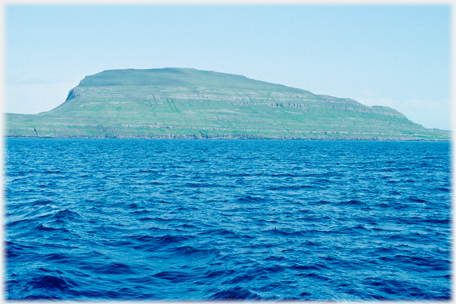 Hogoyggi Hill on Nólsoy Island, seen from the sea ferry
The Faroe Islands,

in the north Atlantic, do not immediately seem attractive to human habitation. They are rugged, barren, wind-swept and cool, but to migrating birds, looking to be able to catch plenty of food for their young in the long summer days, they offer an ideal home. This page is about one island - Nólsoy - which is across the bay from the capital Tórshavn, and provides ideal nesting sites for Arctic terns on their return from wintering in the Antarctic.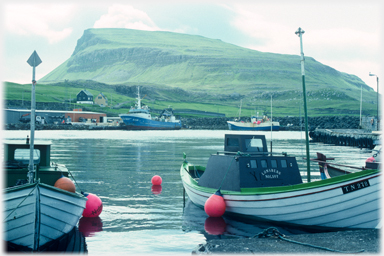 Hogoyggi Hill lies behind Nólsoy Harbour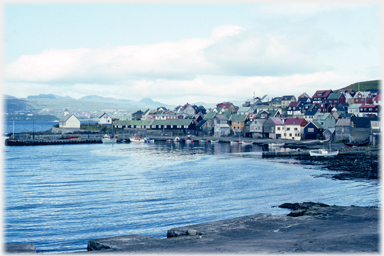 Nólsoy village and harbour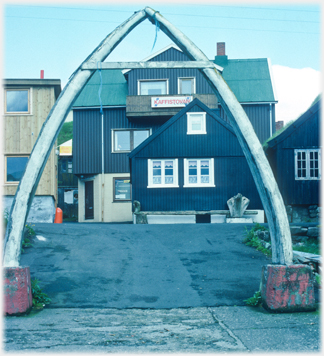 The whale jaw-bone entrance to Nólsoy village
Nólsoy Village Waterfront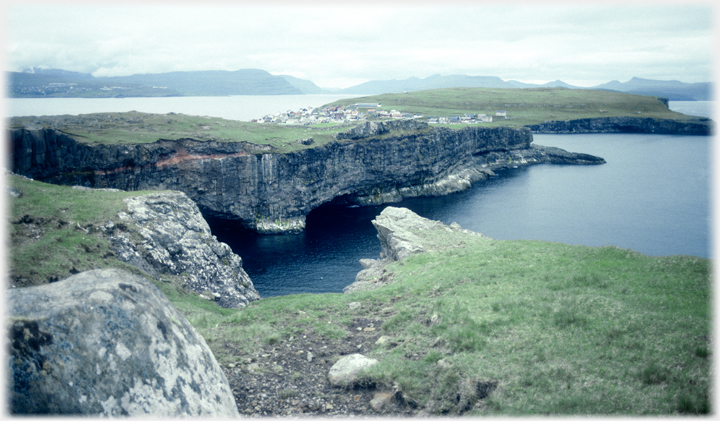 The village and harbour of Nólsoy are situated on the Stongin Peninsular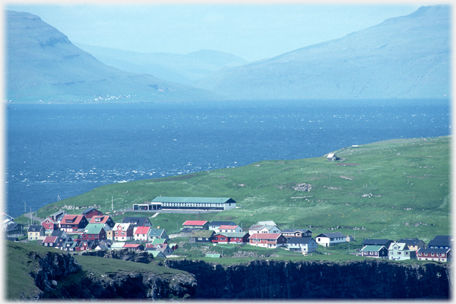 Looking north over Nólsoy village to the main Faroe Islands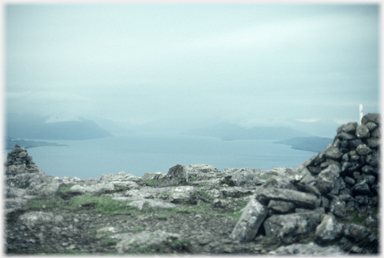 This would be a rather similar view to the last picture, if the cloud had not come down! It does give a better sense of being on a Faroese hill, in this case Hogoyggi Hill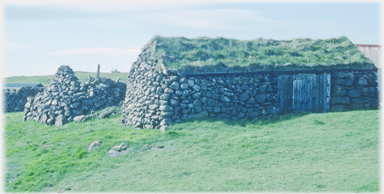 A traditional turf roofed

barn of similar construction to that of the hide shown on the last page...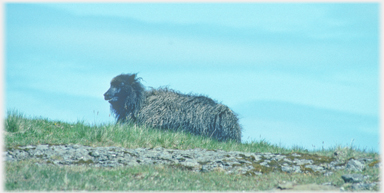 ...and a Faroese sheep, with its monkey face and rough coat, watches over it

Arctic Tern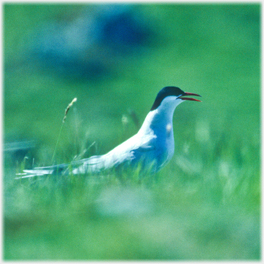 Arctic tern...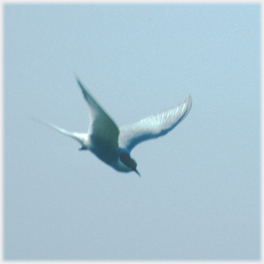 ...acrobatics...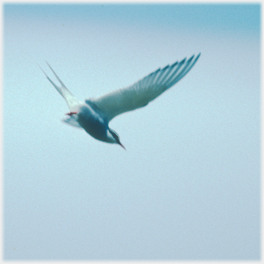 ...over Nólsoy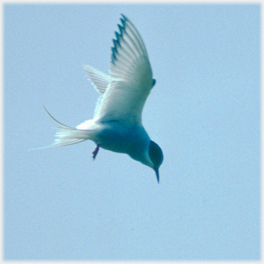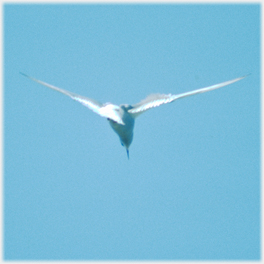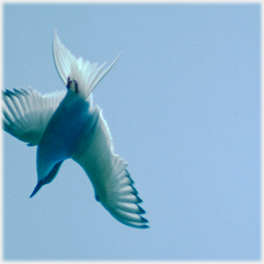 They are small birds, the body wold fit in your hand, but each year they migrate from the Arctic to the Antarctic a round trip which tracking shows takes the birds an average of 70,000 kilometres each year. But their energy is also expressed in their defense of nests sites, as the wounds inflicted, on unwary photographers, testify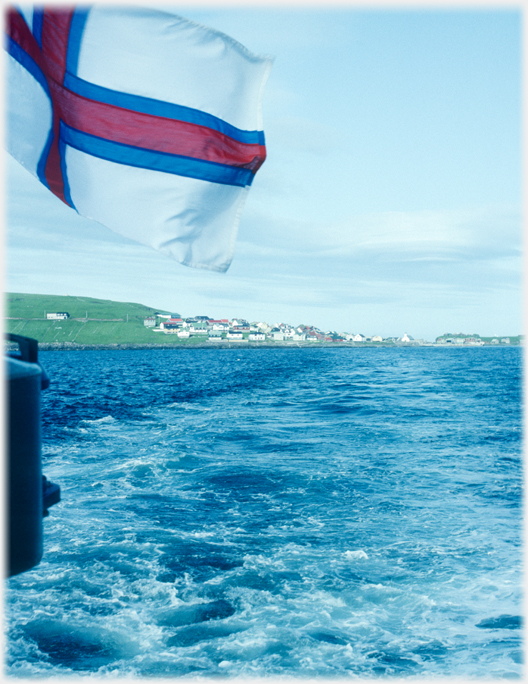 Leaving Nólsoy
The next page takes you to where the boat, in the last picture, was heading - Tórshavn, the Faroese capital. This is situated on the south-east of the largest island - Streymoy - with its sheltered natural harbour.