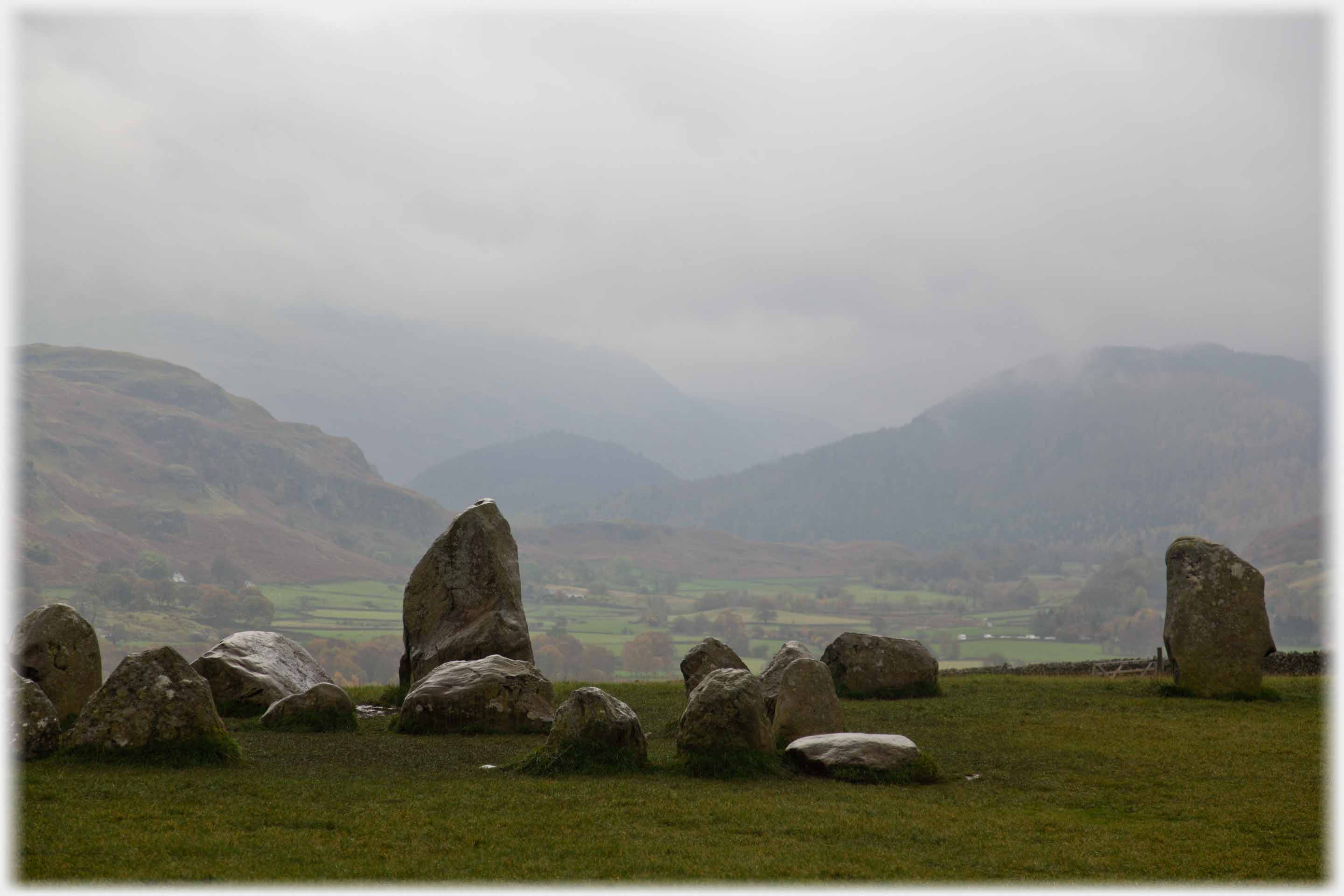 The wet stones of the Castlerigg Stone Circle look south down Borrowdale
on a not untypical Lakeland day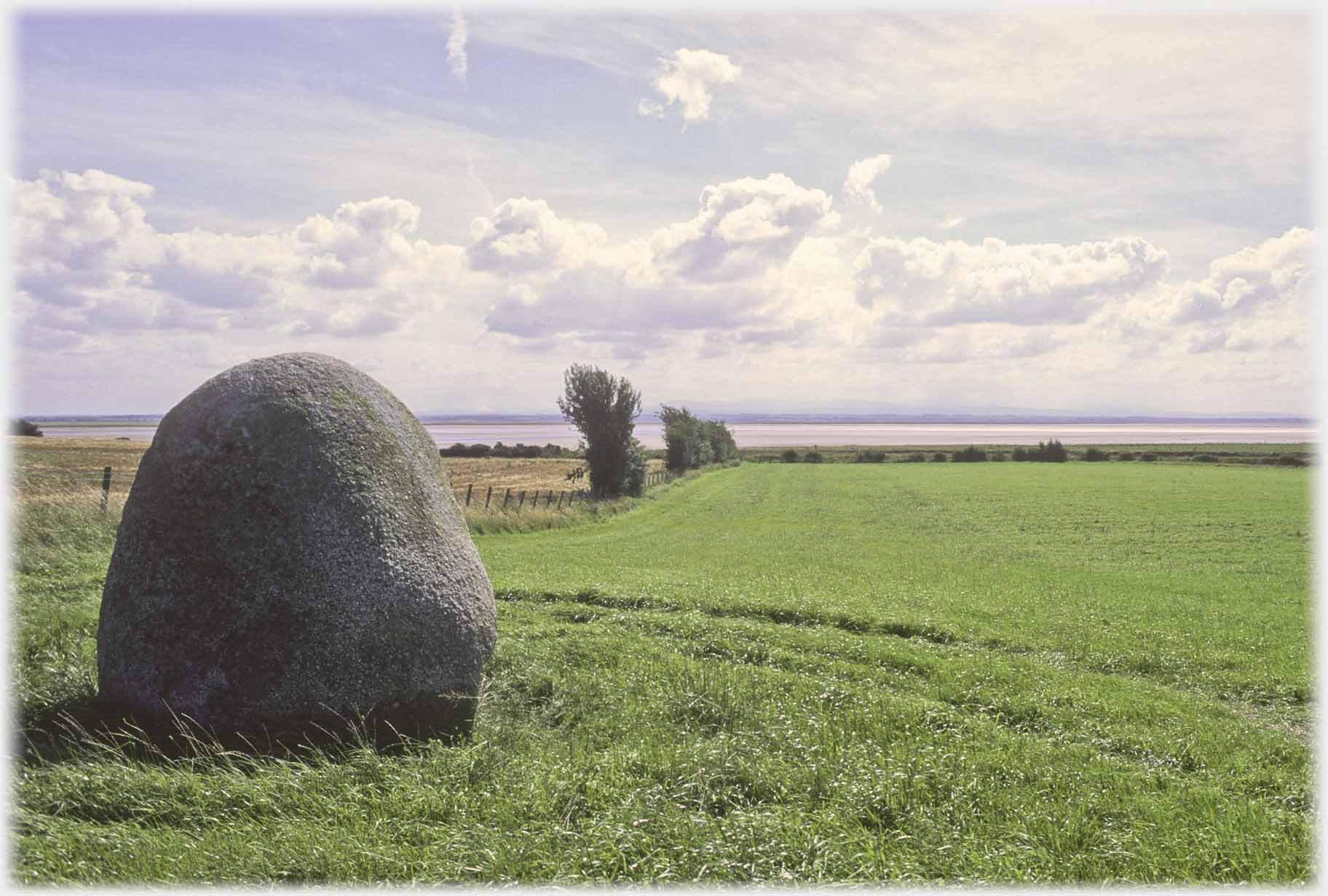 A stepping stone for those jumping from Argyle down to Cumbria. This is the Lochmaben Stone, a megalith on the Solway coast near Gretna Green being all that remains
of a 5,000 year old circle
This page takes you from the megalithic stones in Argyle, shown on the last page, to a stone circle of similar age in the Lake District. A short hop from the lakeland circle is the study centre of Higham Hall where classes in Japanese calligraphy were held for a number of years. The next Picture Posting page will carry this interest forward with pictures of calligraphy demonstrations by the teacher who is seen below - Rensetsu. After those demonstration sessions and exhibitions, which were held at Wordsworth's Cottage in Grasmere and in Edinburgh, these pages will take you back to Hà Nội, and to a much stranger calligraphy exhibition
in that city.

The Castlerigg

Stone Circle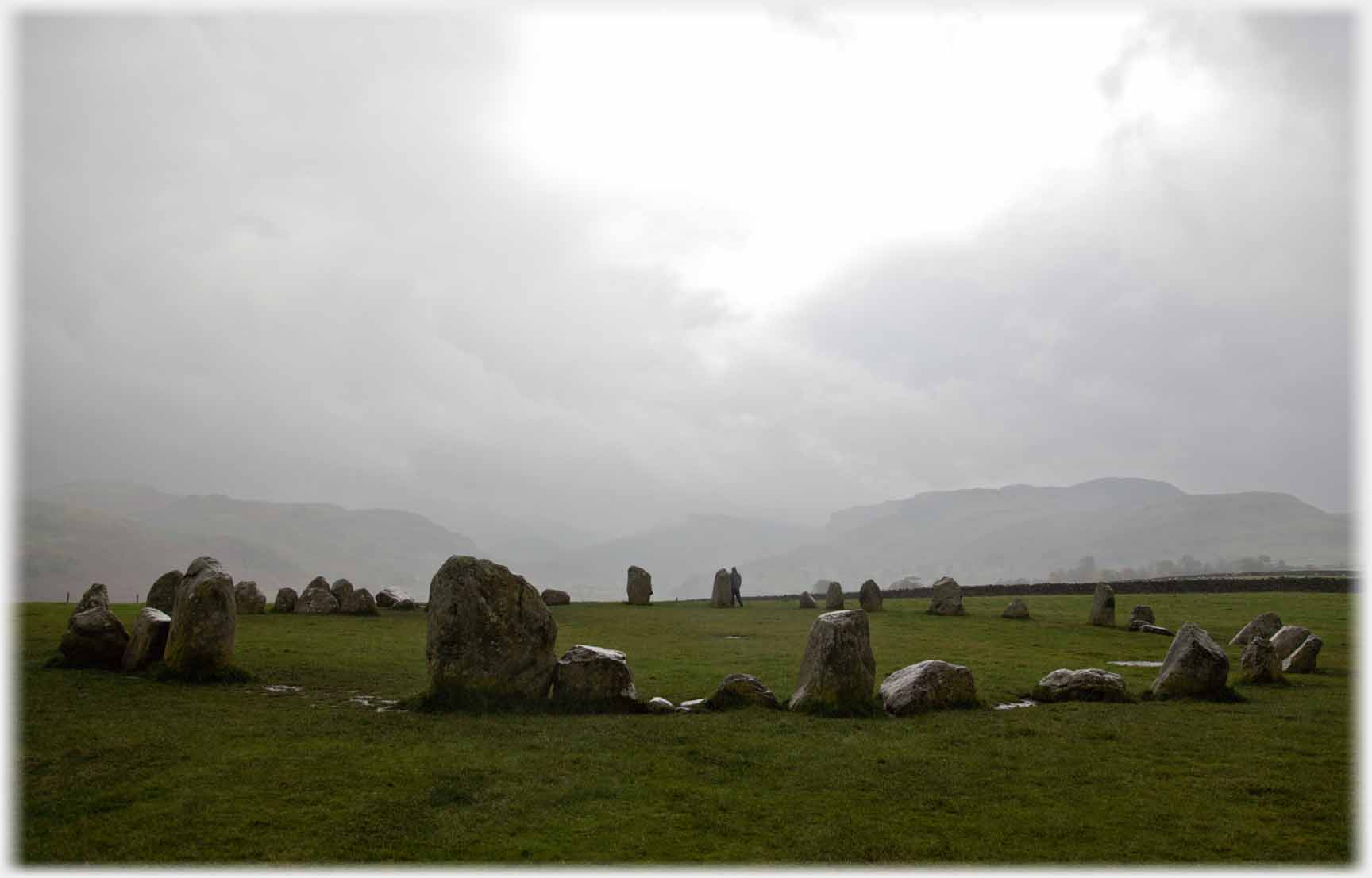 This circle stands in one of the most most beautiful...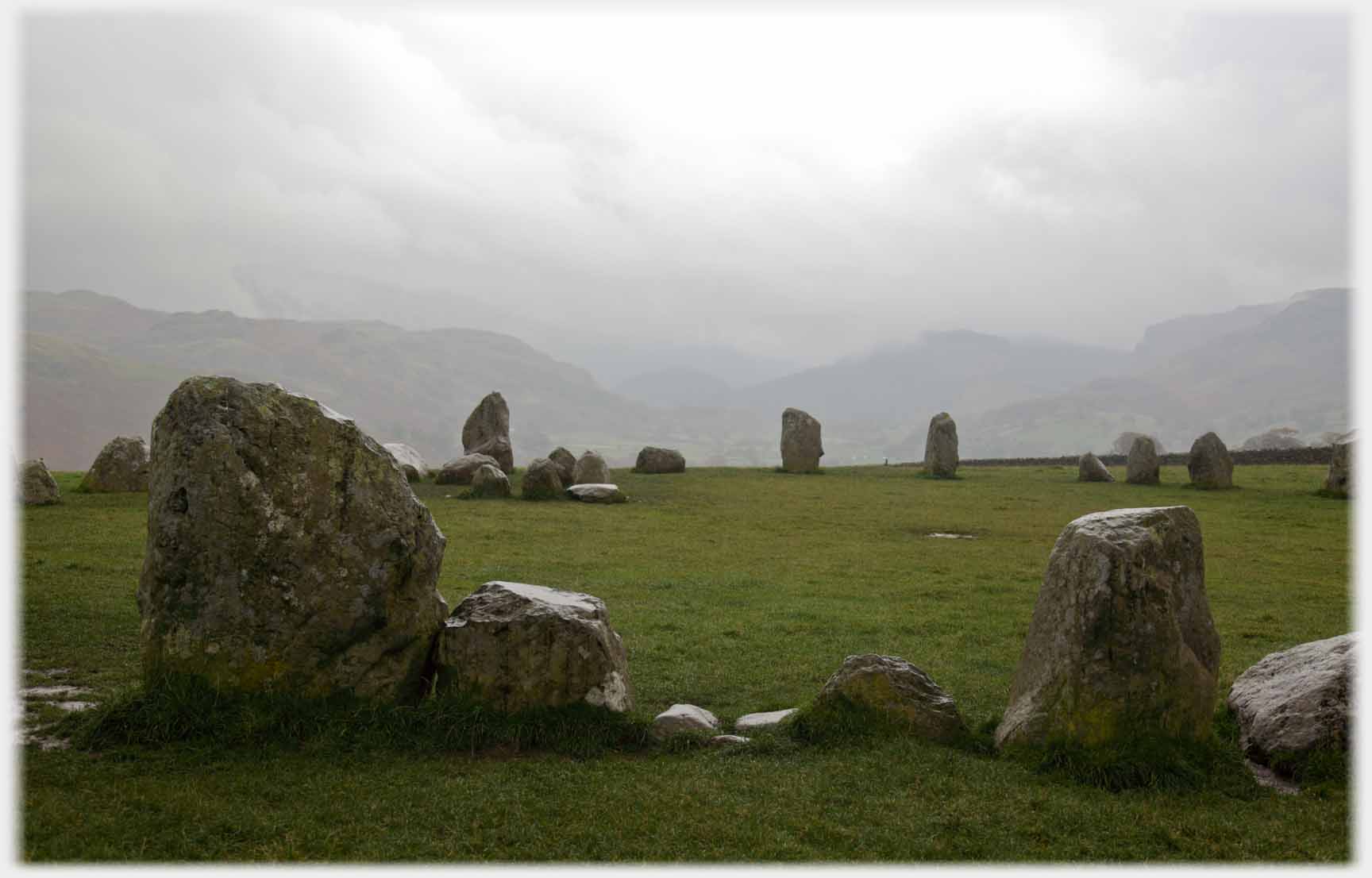 ...positions. It seems enhanced by the glint of rain

But also splendid when the air clears...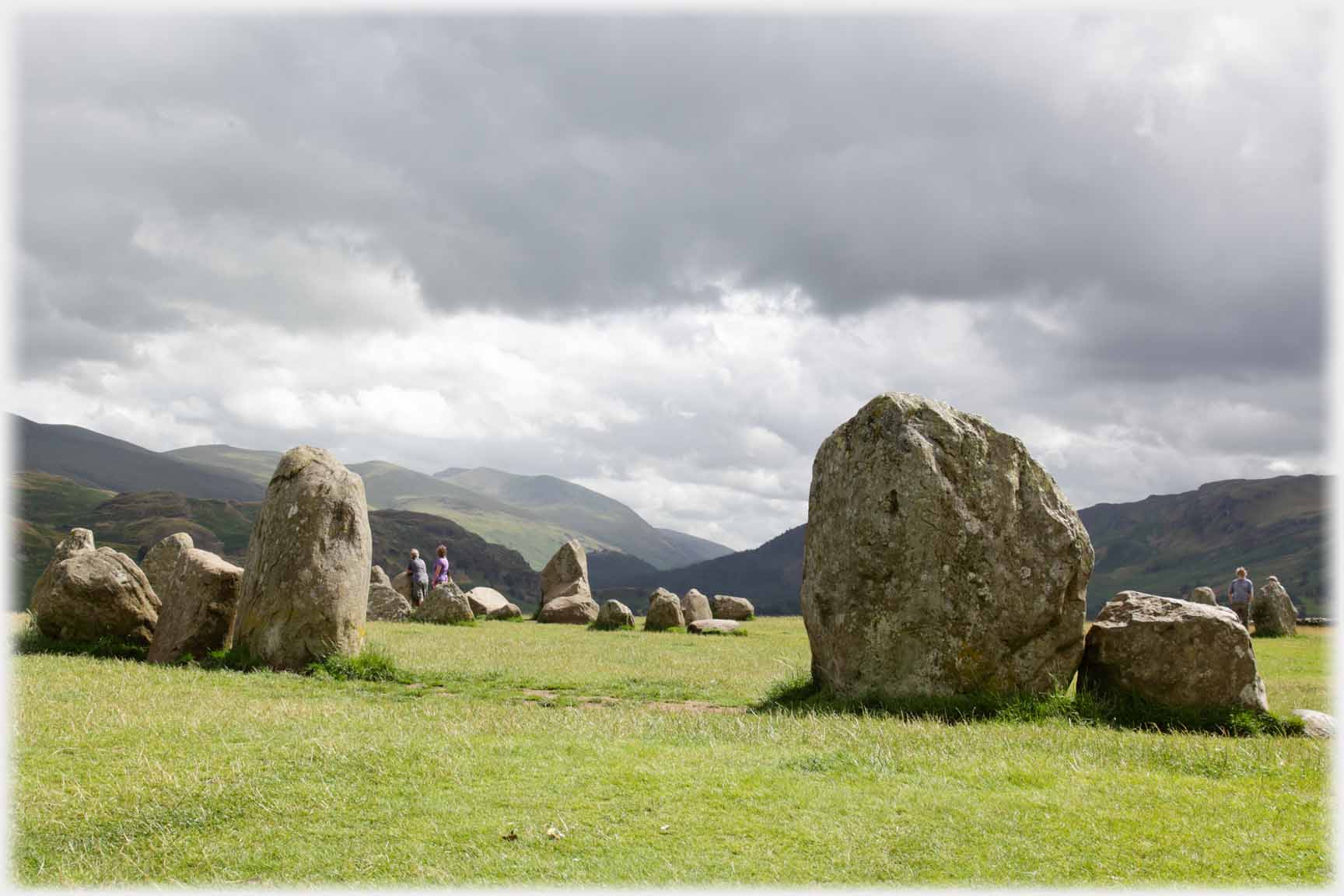 ...and the shadows mould the surface of the old stones, while modern assemblies of ritual stones...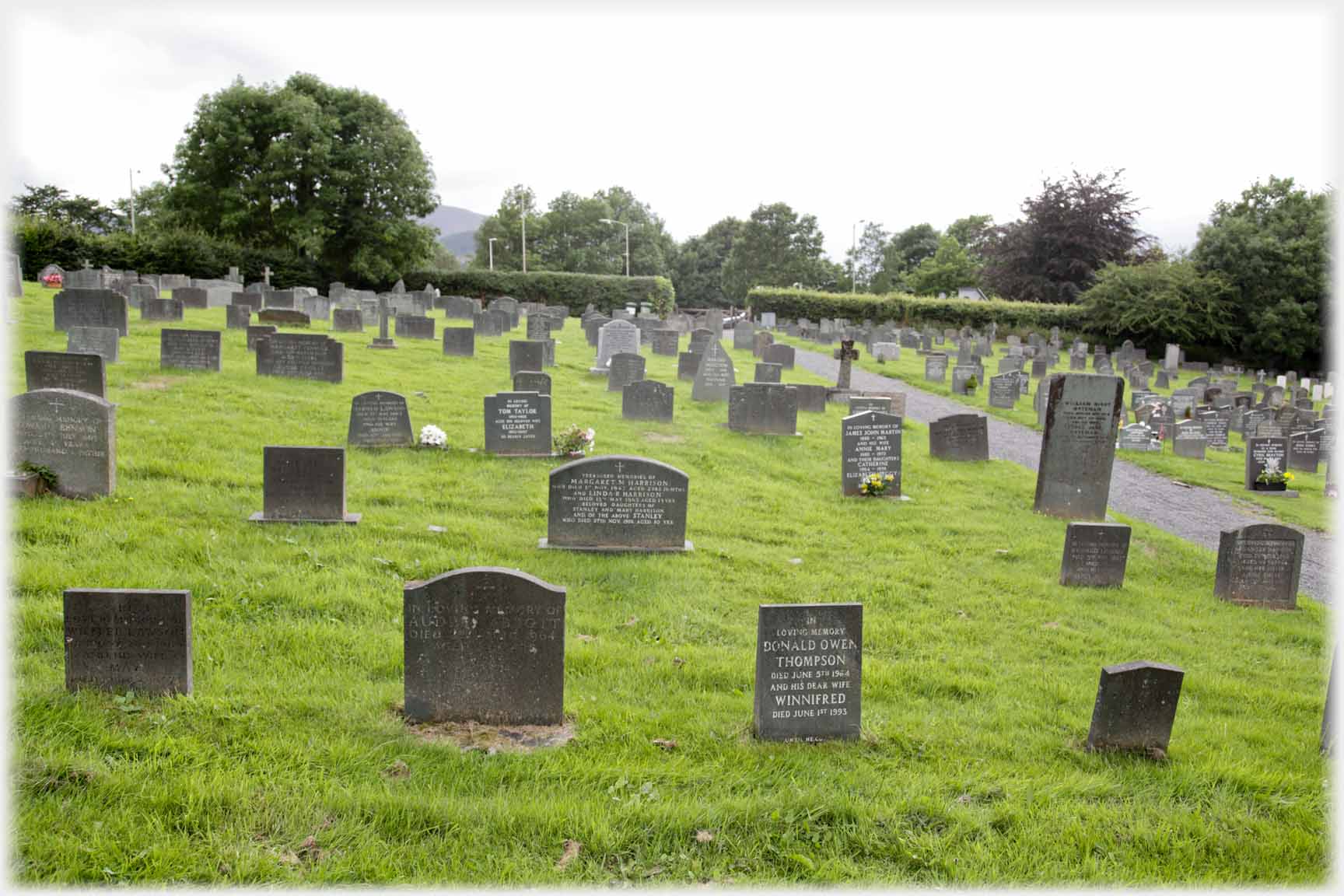 ...are flat and simple. These, in the nearest cemetery to the circle, include my grandmother's - right of centre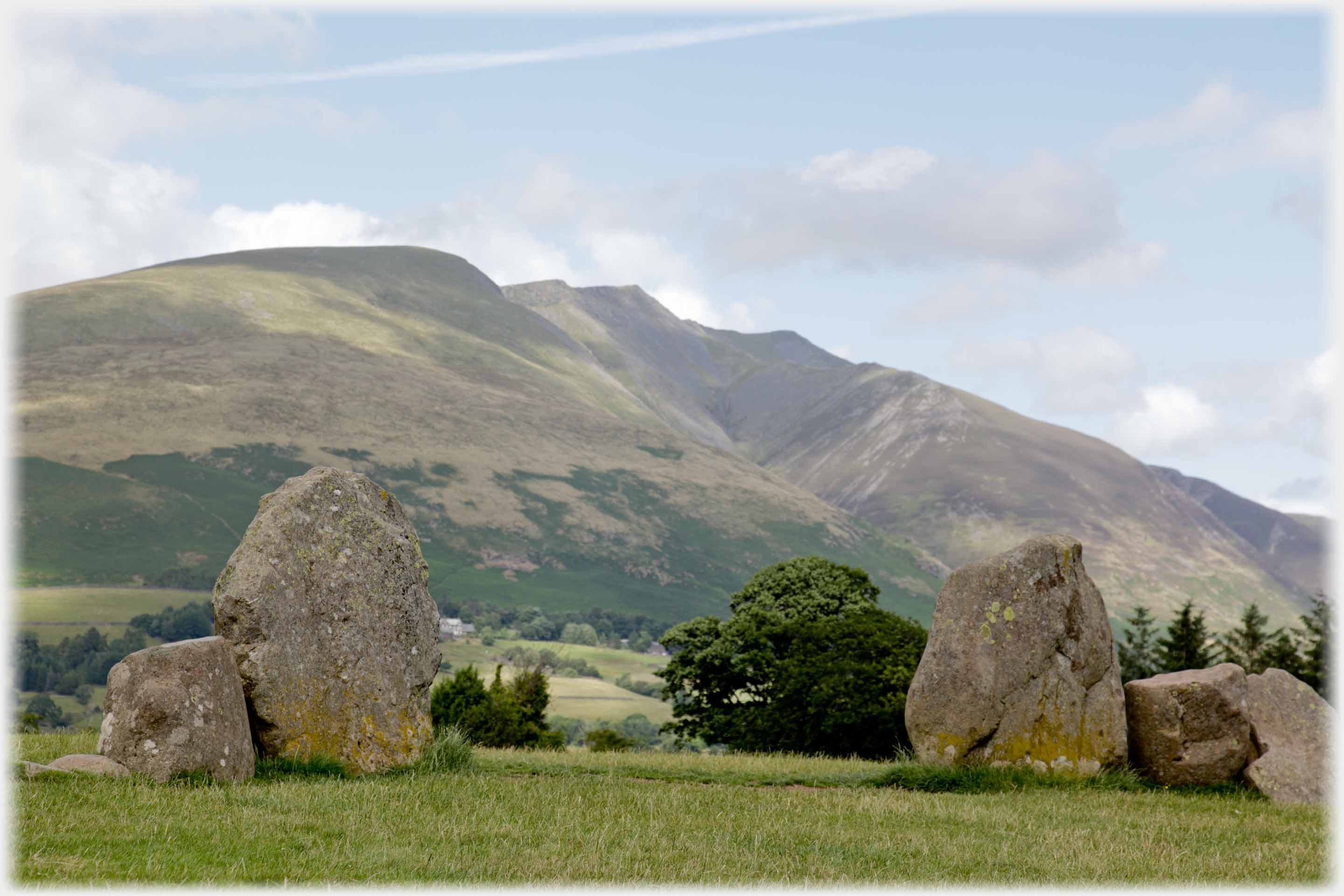 A photo emphasising the impressive surroundings of the circle.
Skiddaw seen from the circle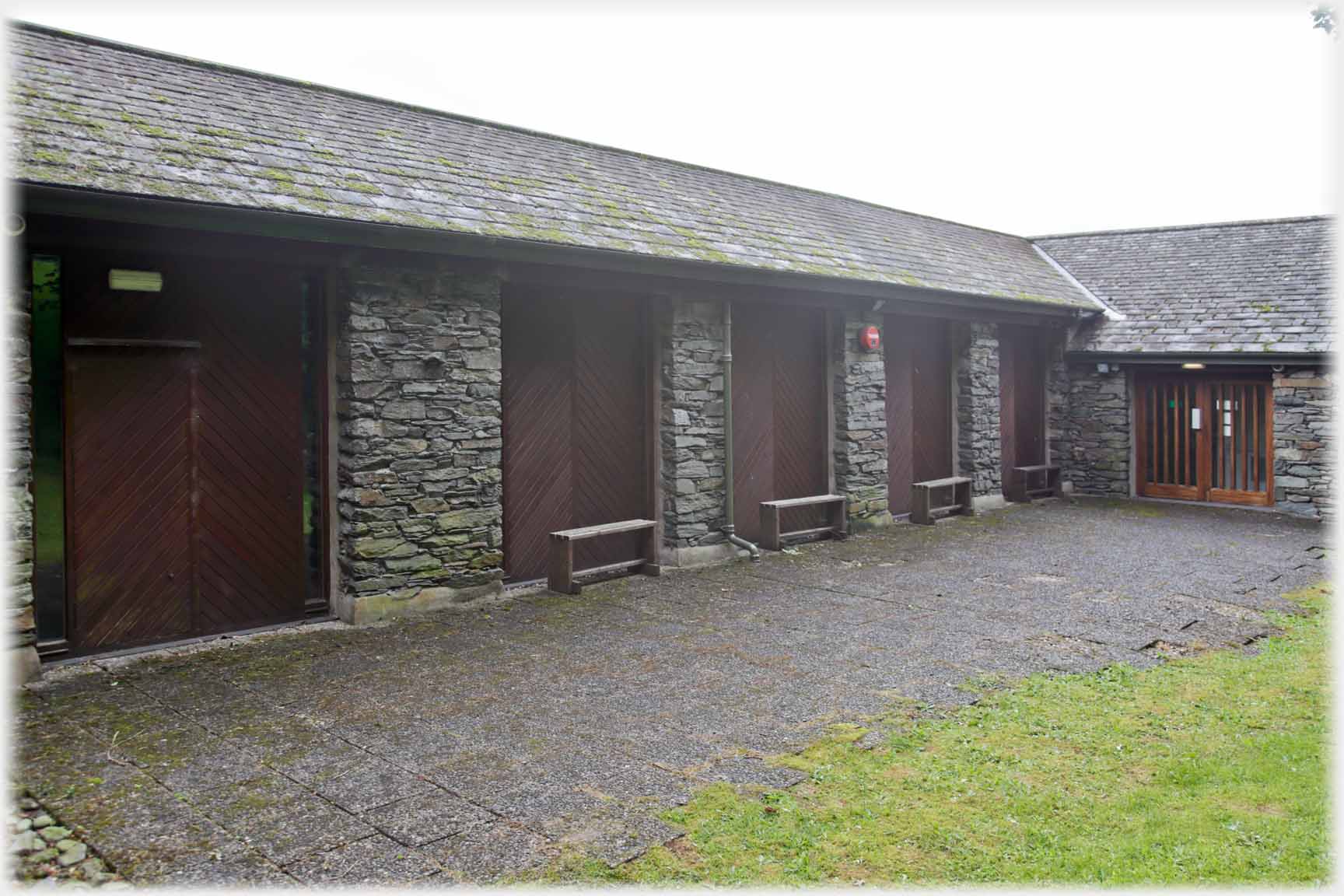 Intense Lakeland stone. This time used to make the new(ish) museum that has been built at Wordsworth's cottage in Grasmere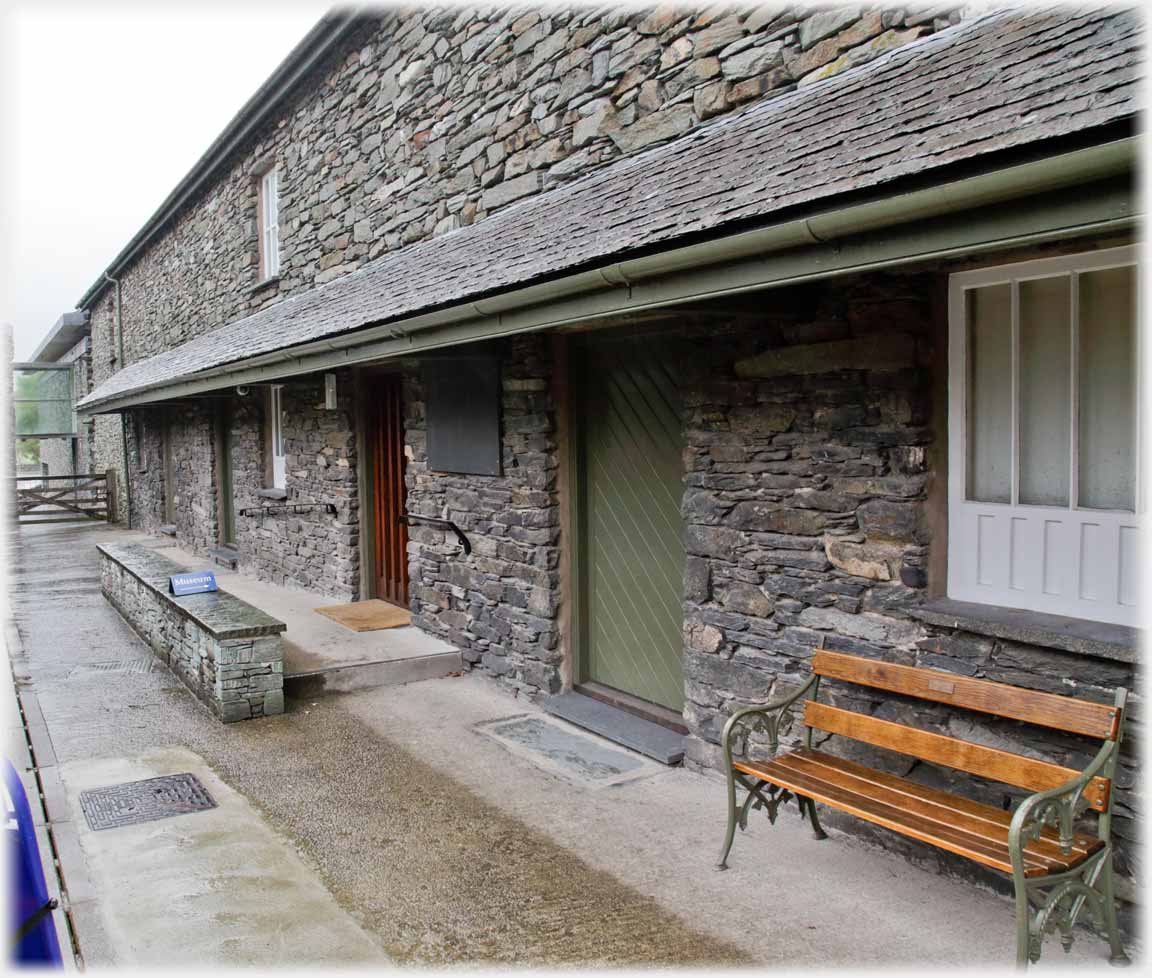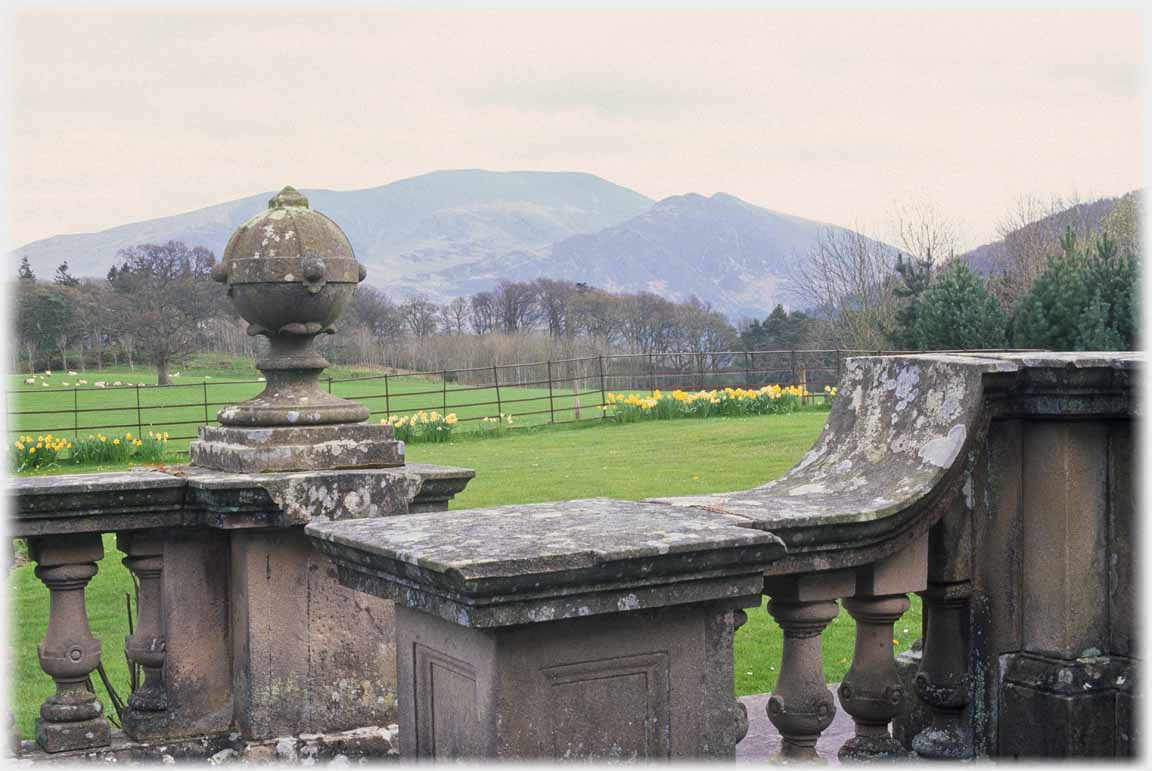 Looking out from the terrace, in front of Higham Hall study centre, at Skiddaw. Higham lies about 11 miles from Castlerigg
The next page of Picture Posting is to return to Grasmere and the museum
For more information on Wordsworth's Cottage click here.

For more information on Higham Hall click here.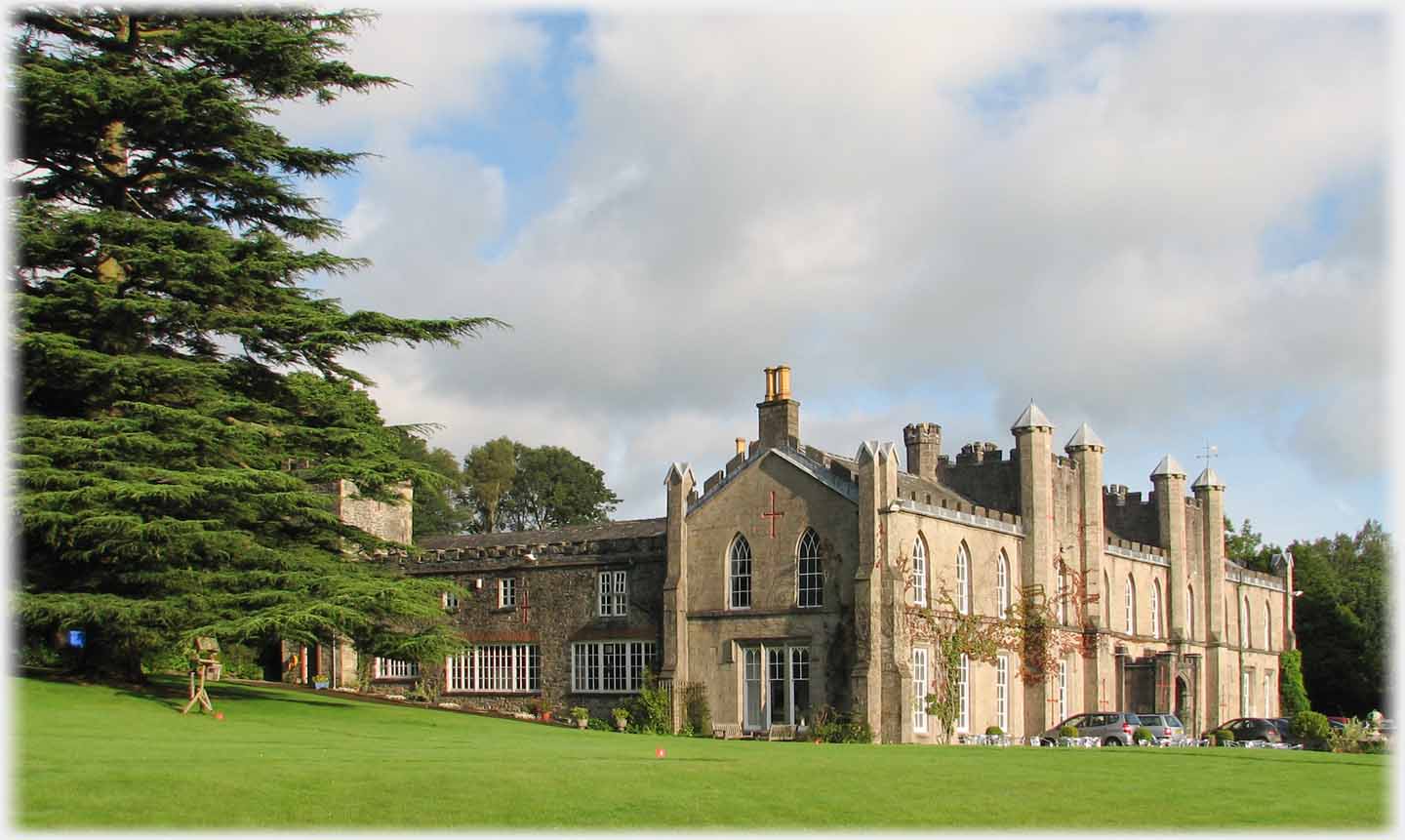 Higham Hall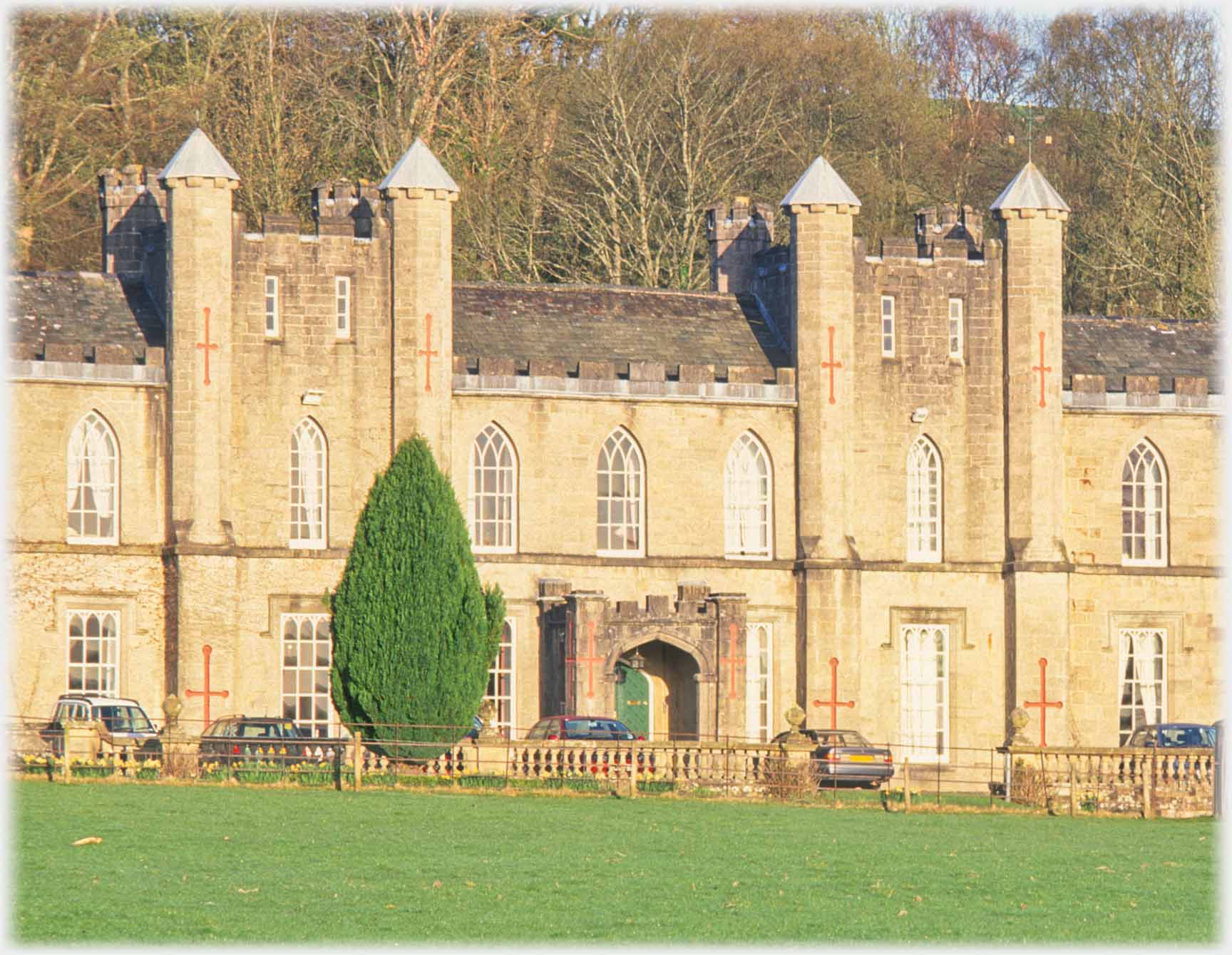 The facade of Higham Hall, the venue for
Japanese calligraphy classes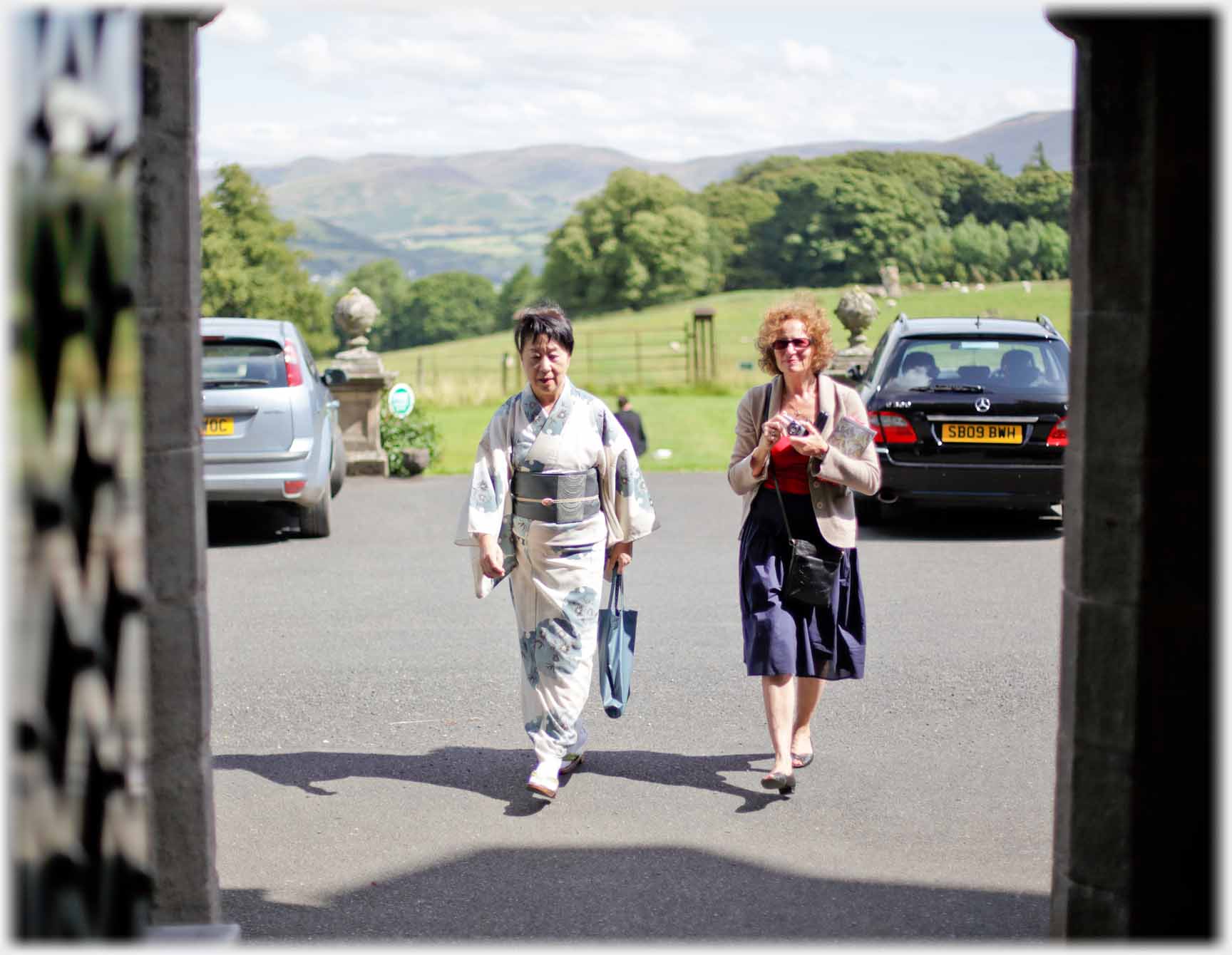 Our teacher arrives from Japan accompanied by the Islamic calligrapher Jila Peacock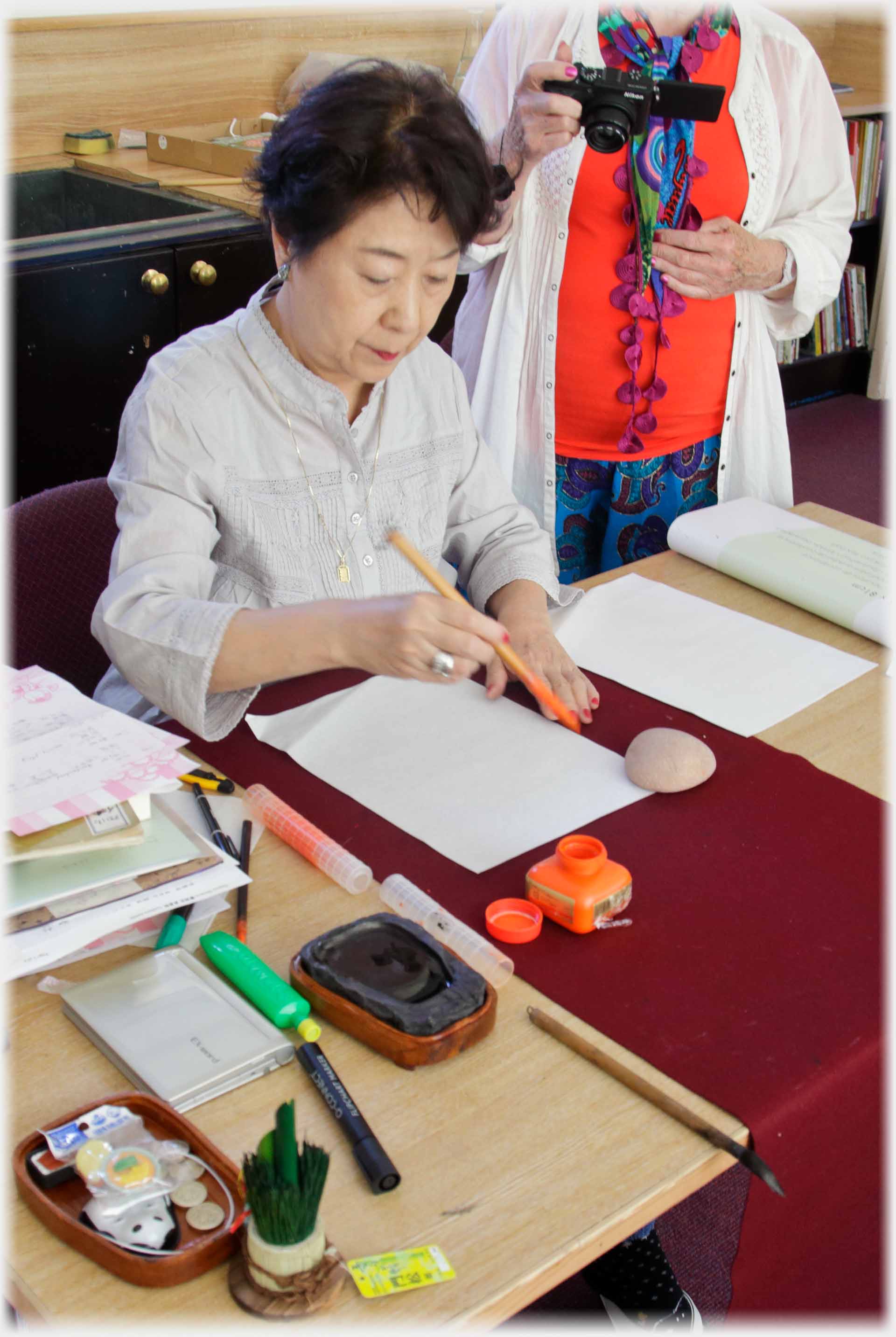 The slight pause before the brush touches the paper is caught in this shot. The woman in the orange top filming was only there to match the colour!
A shaky little clip from a cell phone of the view in front of Higham Hall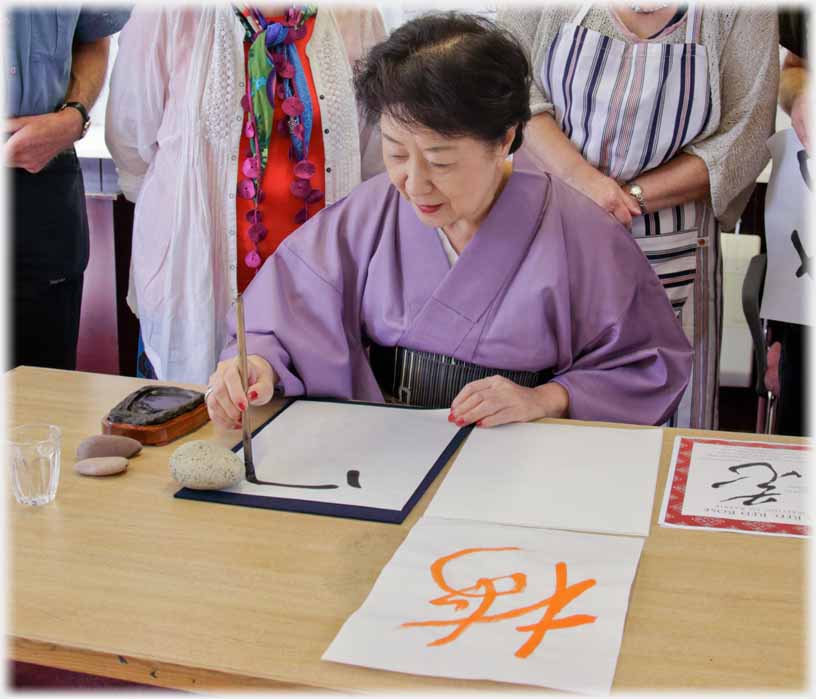 A sequence of strokes in stills for...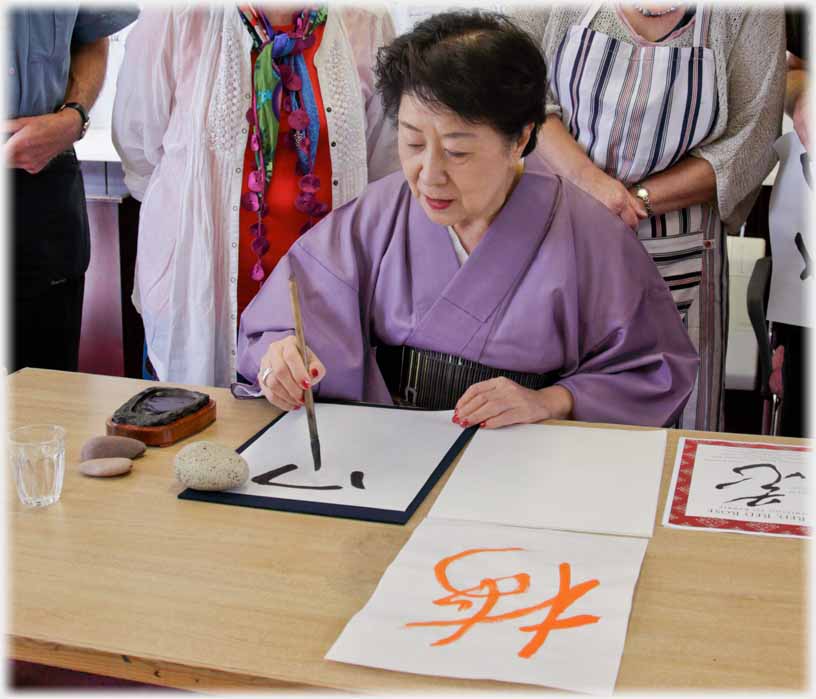 ...two characters. Possibly the stills...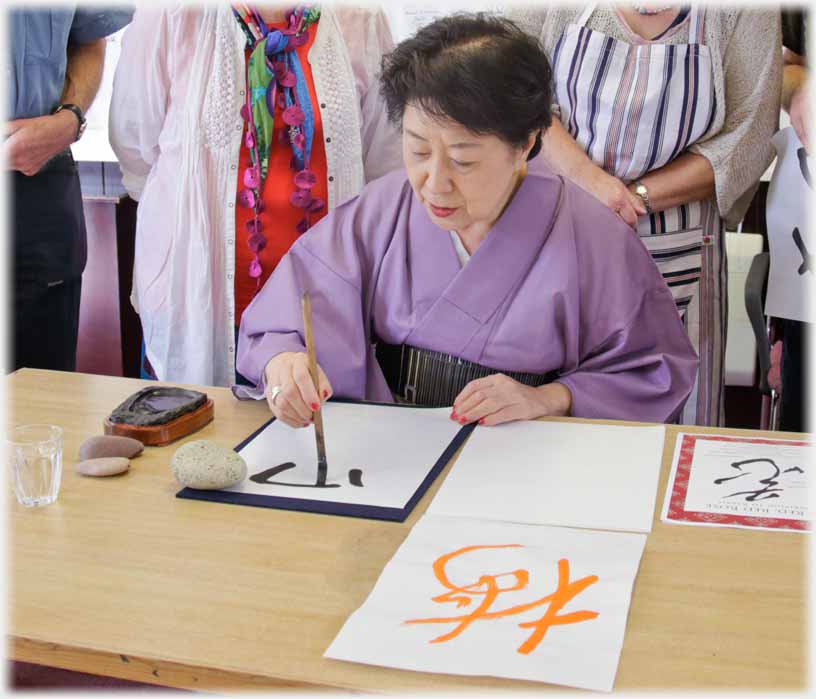 ...allow you to see better how slight...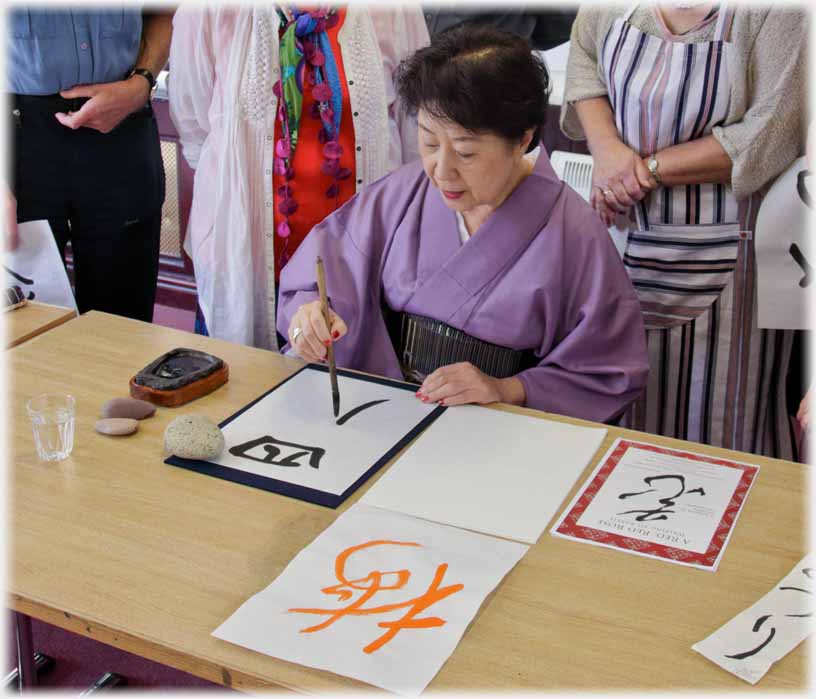 ...are the changes in her hand's position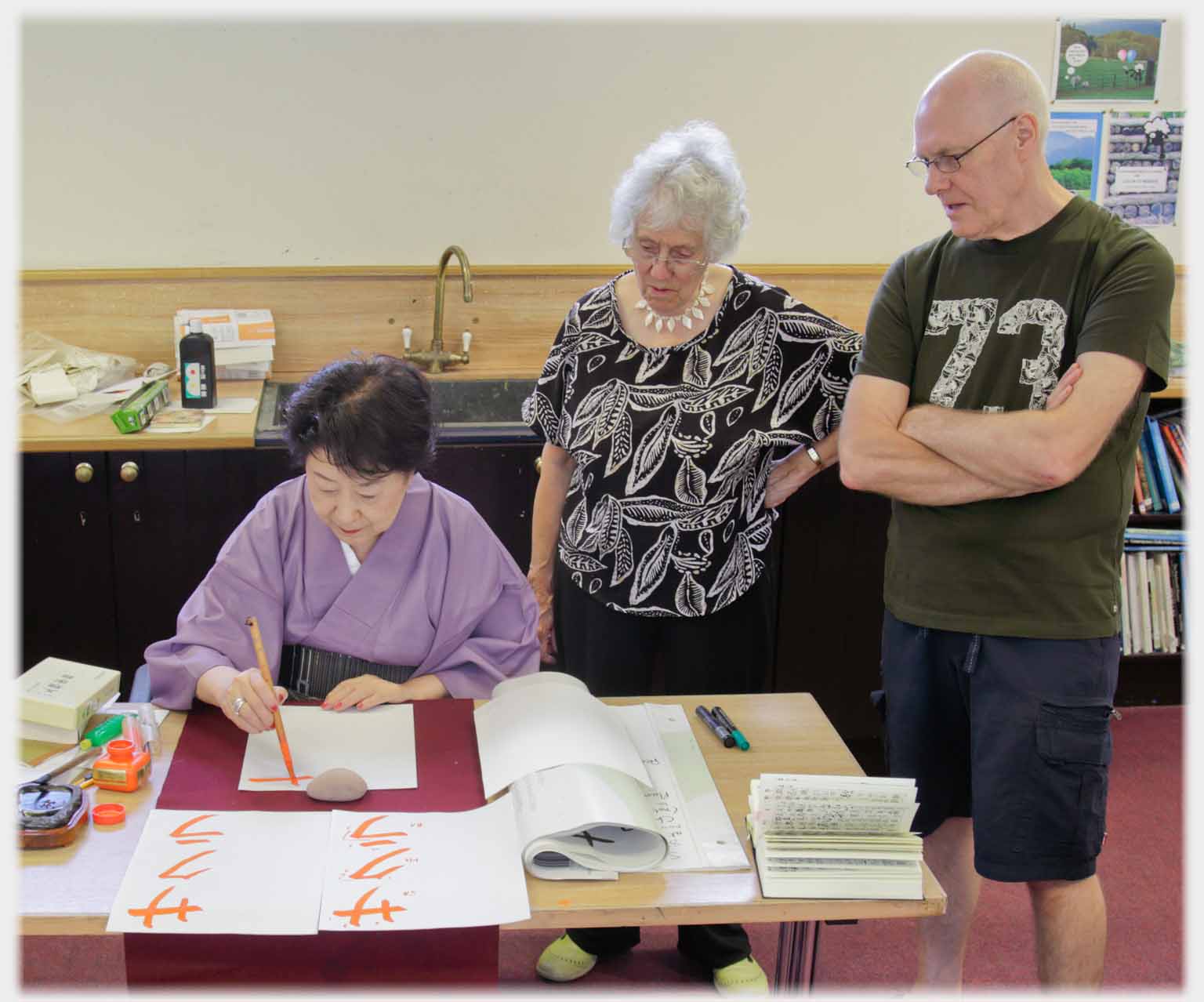 Members of the class watching Ransetsu's deft hand
A little section of film showing Ransetsu at work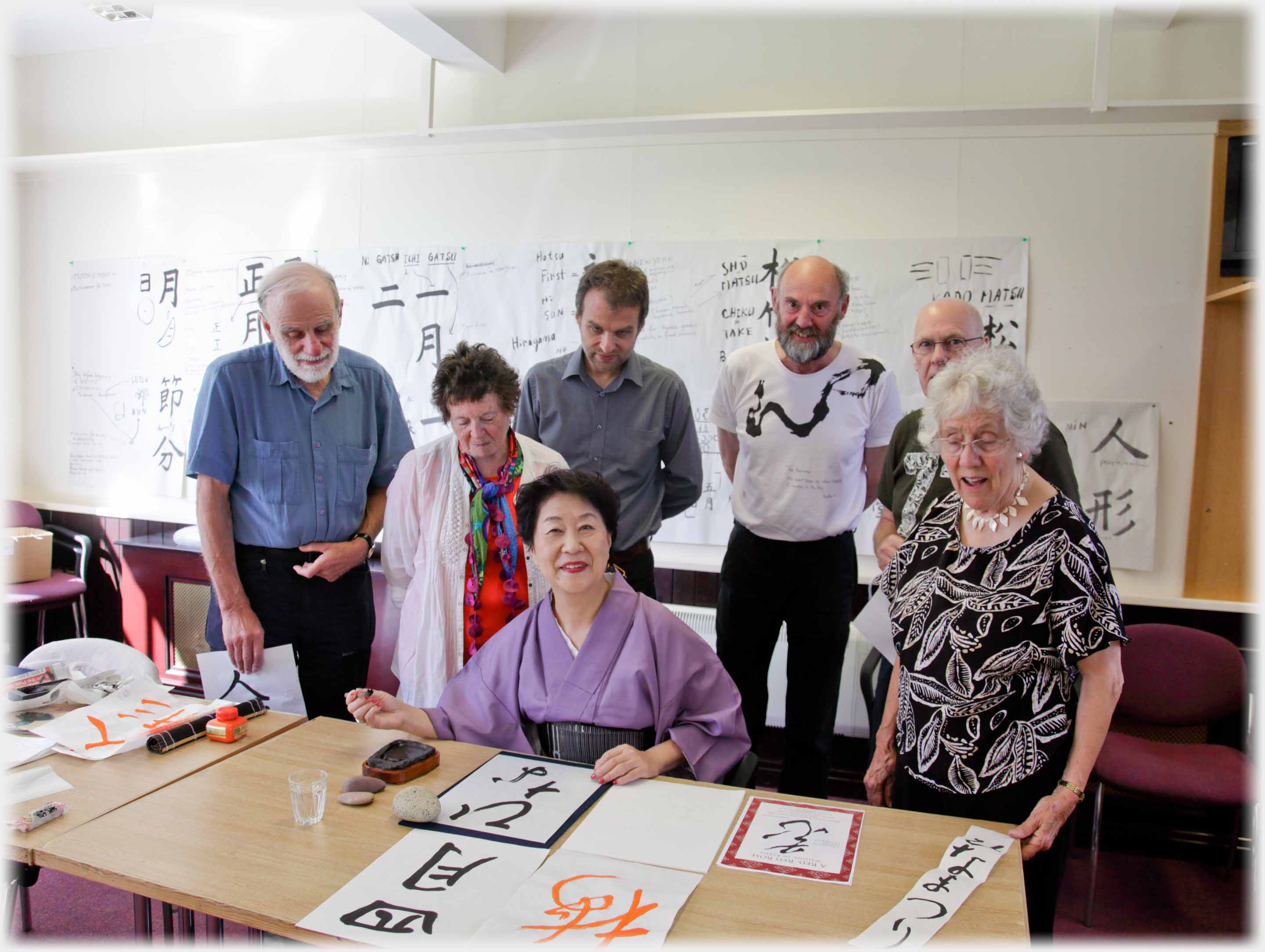 A happy class, but I am usure who was let loose with my camera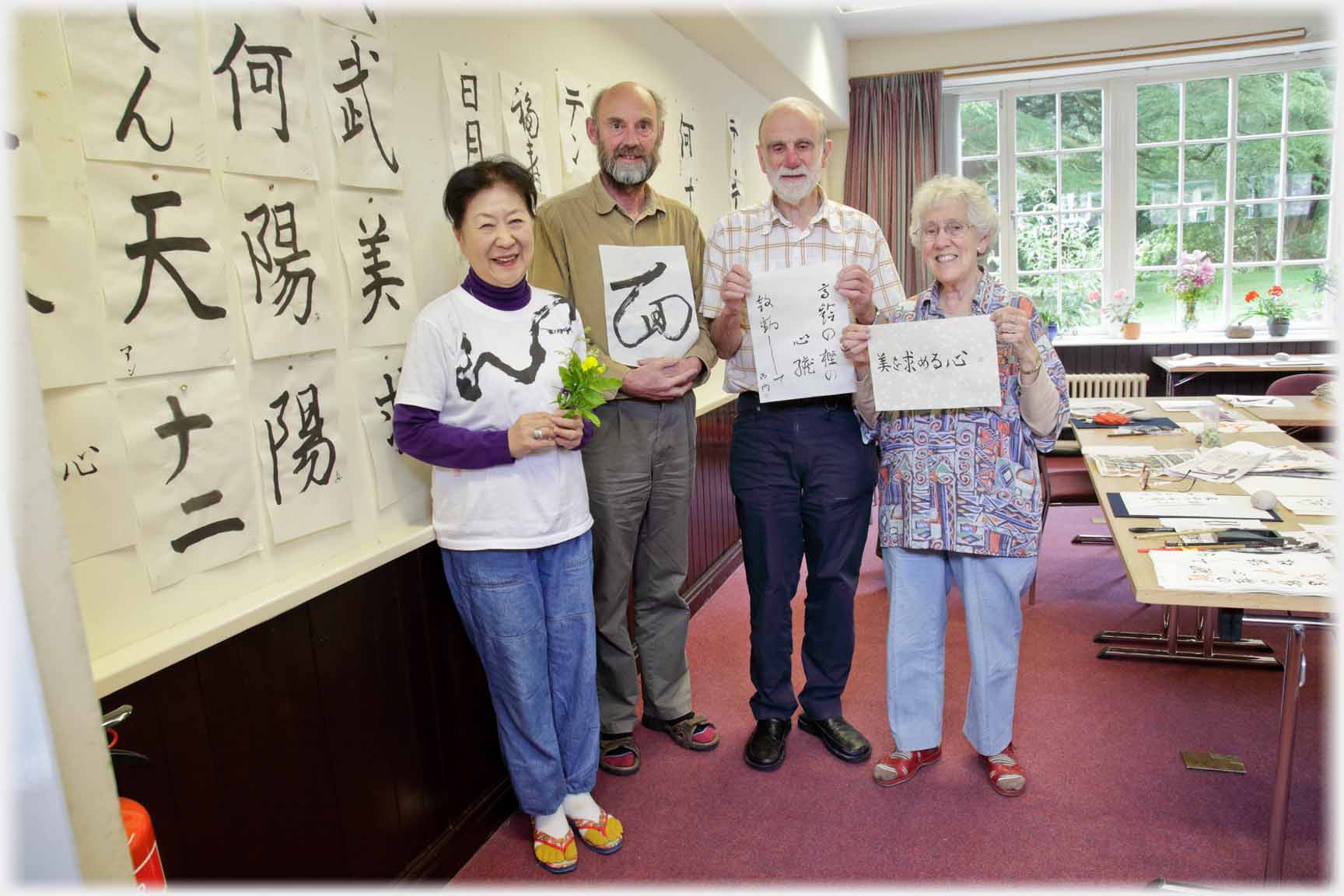 And a shot of class members holding their work...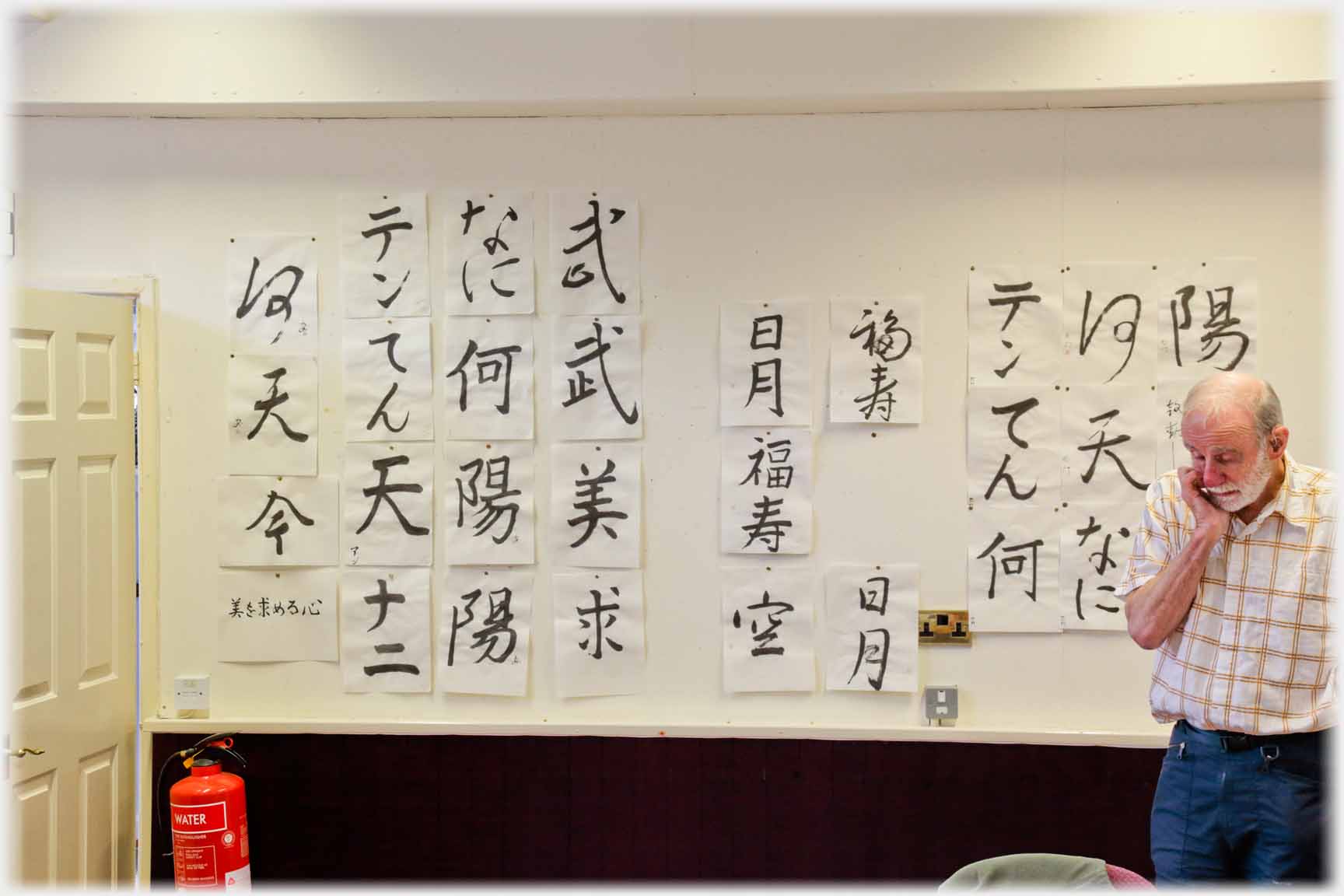 ...and maybe thinking about it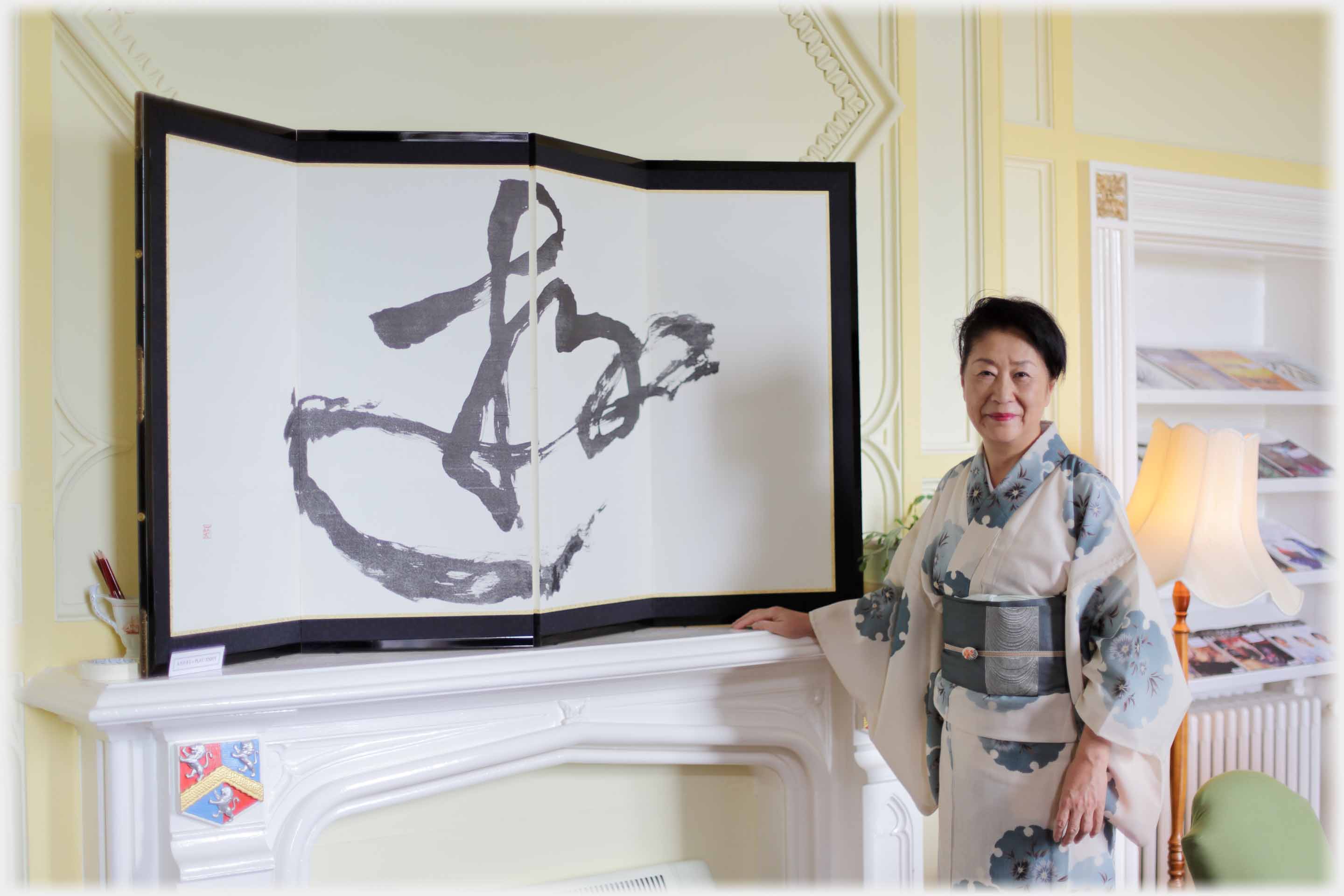 Our teacher, Ransetsu, with a lager work of hers completed at a demonstration
...of which more on the next Picture Posting page
Trailers...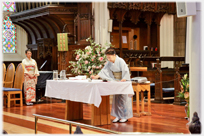 The next Picture Posting page brings you photographs
from two demonstrations
of Japanese calligraphy.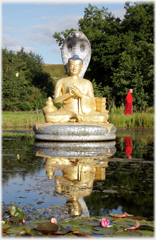 The next page of the Mosaic Section is headed 'Cogito and Meditation'.
Or go to the contents

Go to the contents of the Mosaic Section.

of the Mosaic Section.