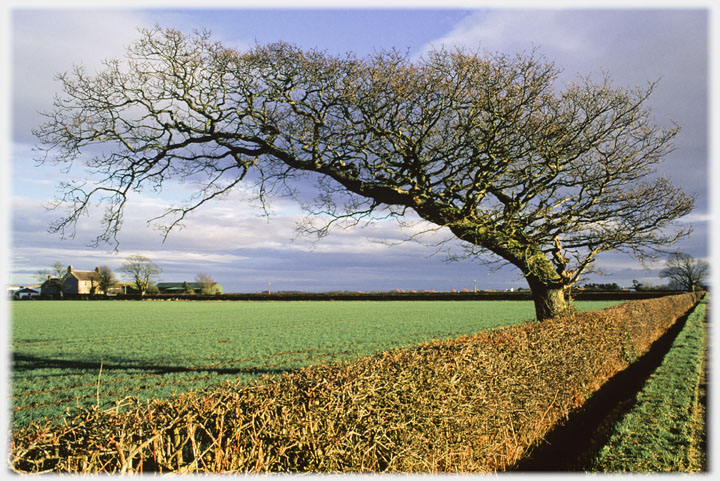 Signposts
My fears and desires come to look less like obstacles and more like signposts
Daishin Morgan (2010)

A tree grows as it can, unconcerned by the obstacles

The constraints that frame individual development. it encounters. Seeing the tree in the picture we are clear about the challenges this particular tree faces. We are not unlike the tree, the challenges of life shape us and our actions just as surely as they shape the tree. But we have a great advantage over the tree; we can come to know, through our fears and desires, these obstacles for what they are, and so help form our lives with this self knowledge. Consciousness

A page leading towards the problem of consciousness. allows us to let the wind become a guide, a signpost, rather than an obstacle.
The Rev. Master Daishin Morgan is the recently retired Abbot of Throssel Hole Buddhist Abbey, near Alston in England. The quotation comes from his book Buddha Recognizes Buddha (p 1)
The tree shown here frames Newmains Farm which sits beside the road near the WWT centre at Caerlaverock in Dumfriesshire, Scotland.
Above hovering on blue introduces a link: click to go, move away to stay.

Saturday 5th October 2019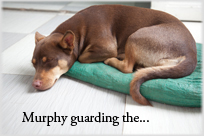 ...guide to this site